Selling property in Weißensee (Berlin): Apartment, land & apartment building – costs and procedure
Selling a house in Weißensee – selling an apartment, a multi-family house or your own property. Alongside the popular districts of Schöneberg, Wilmersdorf, Wannsee and Charlottenburg, Weißensee is one of the most popular places to live in Berlin. Whether it's a villa, loft or detached house – you want to sell your property here? Find here our best tips for selling real estate in Berlin-Weißensee. Also: our guides on property valuation, the process and whether you should sell with or without an estate agent! Welcome to Berlin-Weißensee! Back to: Selling real estate in Berlin.
Berlin-Weißensee: Magnificent district with historic architecture
Germany is one of the strongest industrial countries in Europe with the equally economically strong capital Berlin. The metropolis inspires with its high standard of living, stable job market and very good infrastructure. Not only entrepreneurs and investors appreciate this, but also families, couples and students. They appreciate the economic strength of the metropolis, the international flair of the city, as well as its dazzling skyline. Whether it's an exclusive apartment in Wilmersdorf, a spacious maisonette in Kreuzberg or a luxurious property in Wannsee – everyone can find their place in Berlin.
Weißensee: map and location
Berlin Wannsee is located to the north of the city centre and borders the popular districts of Prenzlauer Berg and Pankow. The sought-after districts of Charlottenburg, Kreuzberg and Friedrichshain are also not far away.
The real estate market in Weißensee is colourful and diverse. Historic mansions, luxurious villas and spacious detached houses – you can find it all here. The properties in this part of town are among the most luxurious in the city and delight with their historic flair and well-kept facades and green spaces.
See for yourself in Streetview:
Sell real estate: Apartment, house, apartment building
Career opportunities elsewhere, divorce, family relocation or inheritance: selling a property requires not only a lot of preparation, but also time. After all, not only you as the seller are interested in a quick and efficient transaction, but also the buyer of your property. Whether it is a half-timbered house, a semi-detached house or a plot of land – your property should be sold at the best price and without a long waiting period. After all, the sales process and the purchase price depend not only on the location and the time of sale, but also on the different types of houses and apartments.
Learn more here:
One of the most important steps in selling real estate is the appraisal of the property:
Real estate valuation: Valuation for the sale of real estate
You want to buy a property and are now in a hurry to sell it? Or you want to buy an apartment building to then rent it out lucratively? Your real estate agent will also assist you with the property valuation, so that you have enough time to concentrate on your future plans. Valuing your property is not just about estimating the value, but also setting the purchase price. Here, the location as well as the year of construction, standard ground value, the equipment and the cultural offers in the surrounding area play an important role.
Find out here which factors influence the purchase price:
Selling real estate in Weißensee: Hiring a real estate agent or selling property privately?
Should you hire a real estate agent? Or would you rather sell your property privately? This is one of the first and, above all, one of the most important questions. Because one thing is certain: Professionally presented properties sell best. That is why estate agents achieve the highest sales prices. On average, 72% of all properties are sold through estate agents. But what exactly are the tasks of your estate agent? And why is it worth investing in an estate agent in the first place? We answer these questions here.
72% of all real estate is sold through real estate agents!
Tasks of the broker: Exposé, viewing appointments & Co.
An estate agent therefore not only advises you on the topics of property valuation, taxes (more on: Taxes in Germany) and finances, but also accompanies you through the entire sales process. This includes not only the preparation of the exposé, but also the execution of viewing appointments and the handling of the sales process. Can you sell your property tax-free? And what about the financing? A good real estate agent will also advise you on these topics. Furthermore: If you prefer an anonymous sale, this is also possible. Many real estate agents specialize in off market and can thus discreetly refer prospective buyers.
Reading Tip! Off Market: Selling real estate anonymously and discreetly
Here is an overview of the duties of a real estate agent:
Private real estate sale: common mistakes
Most sellers lack important know-how and expert knowledge. Negotiating skills and sales talent are also required in a property sale! Old building flat, bungalow or semi-detached house – no matter what type of house or flat it is, always make sure that all the important documents are there! Most sellers underestimate the effort and the time that is important for the preparation of the real estate sale. Also costs are often wrongly estimated and the purchase price wrongly negotiated.
Reading tip: The most important documents: from the extract from the land register to the energy certificate
So, should you decide to sell real estate privately, be sure to avoid these mistakes:
Poor or insufficient preparation
The selling price of the property is incorrect (such as "purchase price at that time + x%")
Indiscriminately "plaster" marketing portals and advertising pages
Only be available to the interested party at selected times
Conceal defects
Overestimate additional costs (such as for an appraisal, renovations, etc.)
Having to sell the property in the short term
Frequently asked questions for sellers
You want to buy a property and are now in a hurry with your current property sale? Or you want to buy an apartment building in order to rent it out lucratively? Whether Charlottenburg, Pankow, Wilmersdorf or Schöneberg- as a real estate seller there are certain questions you need to ask yourself. Where do you move to after a successful sale? Is there a declaration of partition and a pre-sale right? And are all maintenance costs documented?
Here are the 9 questions you need to ask yourself as an owner before selling at a glance:
Do you have a follow-on property in mind?
Is there a need for renovation / refurbishment of the apartment?
Are all records and documents available?
Are early repayment penalties payable?
Are the declaration of partition, building insurance, minutes of the owners' meeting, utility bills, list of rents, etc. available?
Are there lists of the maintenance of the condominium (maintenance costs)?
Should inventory be sold?
Is there a right of first refusal?
Procedure: Valuation of the property, inspection & Co.
Especially if this is your first property that you are selling, the selling process can be more difficult than you thought. Many first time sellers underestimate the effort it takes to successfully sell a property. The time factor is also easily underestimated, as are the costs of applying for documents & co. Find out here why you should by no means forego the valuation and which steps are waiting for you. In addition: Whether forest land or agricultural land – the valuation of land is also important. So even if you want to sell your property in Berlin, you should definitely insist on a valuation in advance.
Determine property value: Criteria
The valuation – This is where the question of the desired selling price and the absolute lower limit in the sales negotiations is clarified. Your estate agent will have many years of experience and will be able to estimate how much your home is worth based on location, features and prevailing market prices. You can also increase the value of the property by carrying out renovations, modernisations etc. with the help of a craftsman and architect.
Here are some of the most important criteria that affect the value and therefore the selling price of your property:
Procedure: Hiring an appraiser, inspections & co.
Whether Steglitz, Friedrichshain, Weißensee or Prenzlauer Berg – in principle, the commissioning of a cost-intensive surveyor is not necessary and, according to experience, is only required if there are several owners and disagreements have arisen regarding the value. Once the selling price is fixed, you start marketing your property by advertising it on real estate platforms on the Internet as well as in regional newspapers. Interested parties will contact your real estate agent directly. Of course, viewings and negotiations will also take place, so you don't have to worry about this. Once a buyer has been found and their credit rating has been checked, they will meet with their estate agent at the notary's office, who will take over the processing of the purchase contract. The sale of your house is completed with the payment and the handover of the property.
Learn more here: Sell property Berlin
Here is a summary of the real estate sale process:
Berlin: Real estate in the capital
Capital, university city, historical stronghold and as an international location an attractive place to live for families, couples, singles and students. Accordingly, Berlin faces a continuously growing population due to immigration.
Berlin property market: Overview
Berlin offers everything from fashion, art, finance, start-ups, and the list goes on. There is hardly a person who would not find their passion in this city of 3.75 million. This is also evident in the sprawl of the city and the different districts. For this reason it is often described as' many cities in one'. A walk through Berlin-Mitte is very different from Kreuzberg and Prenzlauer Berg is not often confused with Zehlendorf.
Buy, rent and sell real estate in Berlin – Berlin is not only in Germany the "place to be" when it comes to real estate, in all of Europe and worldwide Berlin is known. Next to London and Paris, Berlin is the hotspot in Europe for Europeans themselves, tourists and real estate investors. Here you will find the big overview, on the subject of buying, selling, renting, investment and everything else you need to know about the Berlin real estate market.

Selling real estate in Berlin: house, apartment and land
As an international location, Berlin is an attractive place to live for people from all over the world. While the district of Wilmersdorf in Charlottenburg convinces with its well-kept green spaces, the residential areas of Prenzlauer Berg and Weißensee in Berlin-Pankow inspire with their unbeatable prices and central location. You want to sell your apartment, your apartment building or your property in the world metropolis Berlin? With our free guides and tips on the topics of real estate sales and property valuation, you are well prepared. Back to overview: Selling real estate in Berlin.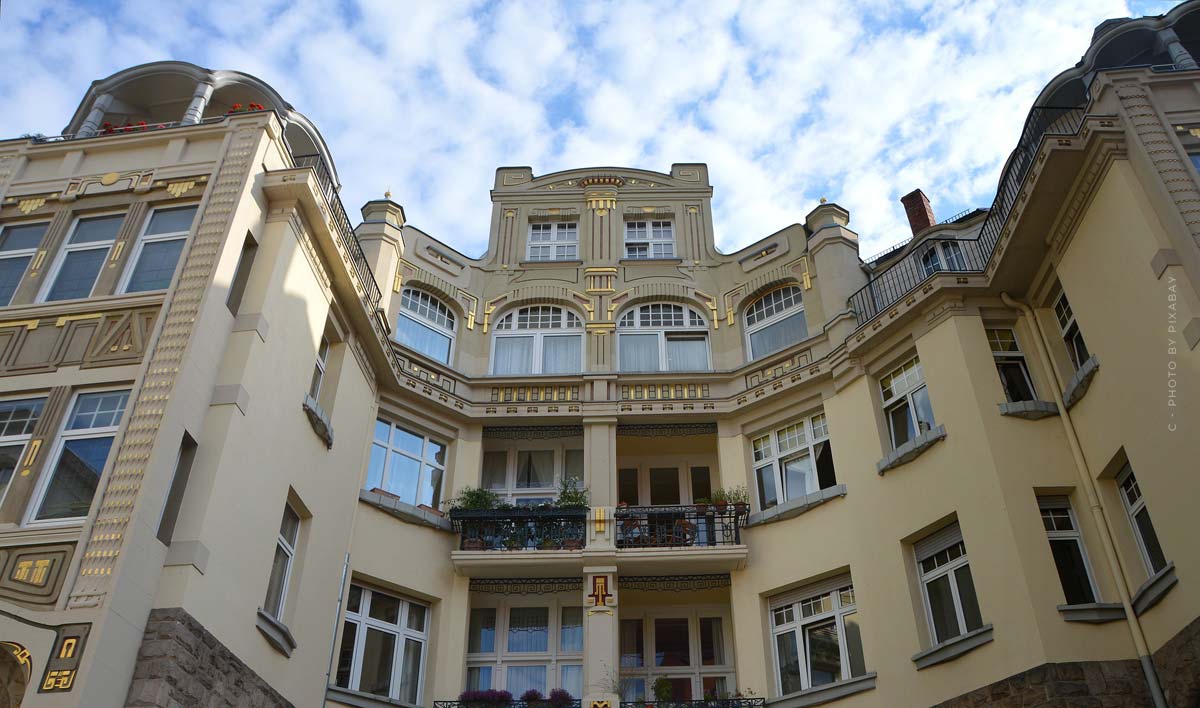 Living in Berlin: Popular residential areas
We present the most beautiful districts of the German capital and tell you where you can buy the best, highest quality and most exclusive properties to set up your new home, or which districts are best suited to invest in a property as an investment. Here we present the most popular residential areas – from upscale Grunewald to charming Schmargendorf and quiet Dahlem to historic Charlottenburg. Back to overview: Living in Berlin.

https://lukinski.com/wp-content/uploads/2019/02/immobilie-verkaufen-frankfurt-ostend-wohnung-haus-grundstuek-ablauf-immobilienbewertung-immobilienmakler-villa-mehrfamilienhaus.jpg
800
1200
Laura
/wp-content/uploads/2023/09/lukinski-real-estates-immobilien-logo.svg
Laura
2021-04-07 16:50:43
2022-03-01 10:16:22
Selling property in Weißensee (Berlin): Apartment, land & apartment building – costs and procedure