Off Market Real Estate – Off Market means that your real estate sale will never be publicly visible. Your property will only be recommended to an internal, solvent group of buyers with an ideal constellation. Off Market sales are especially claimed by prominent persons who want to keep the sale as well as address, photos and much more secret. Also private persons fall back on the service, for example if the family should not know anything about the upcoming sale or the neighbourhood. For such a discreet, off market sale you need a renowned real estate agent with a good network. Your advantage: Nobody will know about the sale.
Off Market: Selling real estate
However, discreet estate agents take care of the sale of your property in a very special way. We therefore market your property with special care and with the highest respect for your privacy. We guarantee this with our good name! Because: "My home" – for most people this means the epitome of security, protection, privacy and above all a whole lot of stories that take place or have taken place in their own four walls. In the meantime you are probably asking yourself: What are off-market properties, what are the advantages of investing in these properties, and how can I find a property that I can buy as an investment property?
Let's now look at off-market sales and purchases, as well as other questions and answers on the subject of off-market real estate.
If you want to sell your real estate, especially the ones you have lived in, you are selling a part of these stories. With the sale of an apartment building or a rented out apartment, this feeling may be a little less intense. But here, too, the owner/seller and his property are connected by many stories.
Multi-family house, house and ETW: real estate trade discreet
We pay close attention to your connections, emotions and stories with your property. If you sell your property through our office, our real estate experts pay special attention to discretion. And not only with luxury real estate in upscale residential areas. After all, not every neighbor or even the whole city has to know that you want to sell your house.
However, discrete real estate marketing – also known as "secret sale" – presents the real estate agent with very special challenges. With our many years of expertise, we at Lukinski are therefore your suitable partner when it comes to discretion and not sensation when selling a house.
Anonymous, private and without advertisement
Sell your property(s) with us anonymously, privately and without an advertisement:
Sale of your property(ies) with absolute discretion
Renouncing the usual Internet portals for real estate offers
Direct marketing to our extensive file of interested parties
Frequent, fast sale of your property
Selling real estate of any kind and size
Foreign real estate
Contact us simply and without obligation. We will advise you personally and discreetly.
These mistakes must be avoided
Many real estate owners and also many brokers run the risk of selling the offered real estate "dead". This means that the object is offered for example over many platforms at the same time or in too short intervals one after the other. Who offers its house besides numerous brokers at the same time, or gives them in each case too little time to the sales, provides indeed for a broad dispersion of its offer. However, this strategy does not stand for seriousness and thus a good sales success.
Ten errors with the classical house sales:
No exclusive contract h3>
Brokers work without an exclusive mandate from the seller
Too little time
The broker gets too little time for marketing
More than one broker
Several brokers sell the same object at the same time
too much presence
The object appears simultaneously in many media
Too heavily frequented
The object appears in many media at short notice
Unrealistic purchase price
The selling price is set too high and decreases in (too) short intervals
Offline advertising
The house sale is indicated "blatantly" with large information boards on the object to the outside
"mouth to mouth" distribution
"Mouth-to-mouth" strategy begins with acquaintances and neighbors
uninhabited impression
The object looks uninhabited and neglected
Permanent viewing appointments
Too many appointments are made
Lukinski as your experienced discreet broker chooses completely different ways for the successful sale of your property. We do not want "the whole world" to know about your intentions to sell, let alone your price expectations for the house. With just a few details about your property, we will start searching for suitable buyers with the utmost discretion. For this reason, we do not put your property on the net with photos or concrete information about its location.
Discreet estate agent: Services
Search for suitable buyers only via our broadly diversified customer file
Your property will only be presented on selected digital platforms
And there also only with a comprehensible description of location and equipment
On request, this presentation will be published without purchase price
Exposé, address etc. are only handed out to selected customers who have been checked by us
Sales boards or similar are taboo for us
We will visit you in neutral company vehicles without company logo
We only arrange viewing appointments with real interested parties
And then, if possible, at times that are not recognizable as such for the neighborhood
When discretion is particularly important in real estate sales
The selling price of an upscale property may already decrease under certain circumstances if the intention to sell is known to a larger public. Especially owners of this real estate category therefore like to resort to the "Secret Sale" strategy. For this reason, our company vehicles are kept completely neutral, without company logo or similar.
But even rather "average" properties in more or less sought-after locations can be sold better by means of discreet marketing work than by conventional means. "Better" refers here above all to the price! If the selling price of your property has been seriously determined beforehand, it is much better to implement it through Secret Sale according to our many years of experience.
Secret Sale has proven to be particularly effective for the sale of new construction objects. Especially when the seller – for whatever reason – has to deal with liquidity shortages or other private emergencies as a reason to sell.
Off Market Property: Buy
Most real estate markets in this country are considered hot – the prices of houses for sale are rising with more demand than inventory. This makes it more difficult for real estate investors to find great investment opportunities due to intense competition. It is also frustrating for an investor to bid on one house after another, only to lose the deal to another buyer who has outbid them.
Great investment opportunities
If you are looking for a way to avoid this situation, you should consider investing in real estate outside the market. Whether you are a seller or buyer, off market real estate offers many advantages.
More time to browse the properties
Stay ahead of the competition
Negotiations can be more flexible
In fact, many properties are sold every month without ever being listed. These "off-market" listings are a great resource for savvy investors looking for great investment opportunities – for those who know how to find them!
Real estate for rent, investment and own use
Are you looking for an exclusive property? My team and I have specialized in the procurement of luxury real estate. Condominiums for capital investment (keyword asset growth) for parking or active rental or for own private use. Whoever wants to buy or sell a luxury property is also entitled to first-class services during the process and after the transaction. We offer you a comprehensive concept that takes care of everything completely.
Real estate is an excellent capital investment. This also answers the question whether real estate is a sensible capital investment. Yes. Ultimately, real estate not only serves to increase one's own assets in the short term, but is also extremely attractive in terms of retirement planning.
Read on, all the answers to the most important questions about off market real estate:
What is an Off Market listing?
Let us now look at Off Market properties in detail and start by explaining the definition of the term Off Market ("over-the-counter").
Off Market Definition
In simple terms, off-market (i.e. "hidden property market") refers to property for sale (it can be a plot of land, a house or a commercial property). This means that the real estate agent did not advertise this property. As a result, these properties are not seen by the public, so if you know how to find them, you have a better chance of making a deal.
Off Market includes all types of properties:
Condominium
Home (freestanding)
Double house and row house
Apartment house
Commercial property
Reasons for off-exchange listing
There are several reasons why properties are not listed. It could be that the real estate agent is holding on to it and waiting for the right offer. Another reason could be that the house is in the early stages of a foreclosure sale and has not yet been advertised. It could also simply be that the homeowner has considered selling the house but has not yet put it up for sale.
Direct profit for sellers (through earlier purchase option)
Exclusive offer for buyers and investors (investment properties)
Divorce and separation within marriage
Forced auction after insolvency
Whatever the reason, savvy real estate investors understand that these over-the-counter deals would make great investment opportunities. Why?
Advantages of buying "off-exchange" homes
In addition to the exclusive offers just mentioned, which you will not find on the open market, you have 3 further, decisive advantages when buying over-the-counter real estate:
More time to browse the properties
Stay ahead of the competition
Negotiations can be more flexible
More time to review the properties
Off-market properties are attractive to real estate investors for a number of reasons. First, time is on your side as a buyer. Some sellers expect a quick sale, which forces the buyer to hurry up, make an offer and close the deal before it is completed. As a result, you have little time to perform the necessary credit checks before buying an investment property.
Real estate offered for sale on the open market is different. Homeowners of these properties are usually in no hurry to sell (unless they are in need, of course). In addition, since there is less competition, real estate investors have the opportunity to take their time and thoroughly examine the property before making an offer.
Stay ahead of the competition
Buying property investments in a hot housing market means competing with hundreds of other property investors. As soon as a house is listed in open directories or on real estate portals, the chances of getting a good deal decrease.
Here comes another advantage of searching for off market listings. It gives you access to portfolios that your competitors cannot see. Therefore, buying a house taken off the market means that you will only be competing against one or two other prospective buyers. In fact, access to an off-market offer means that you increase your chances of buying and closing the house.
Negotiations can be more flexible
Since neither you nor the seller is under time pressure, both parties will feel more relaxed and reasonable when they come to the negotiating table. For this reason, negotiations in over-the-counter transactions tend to be friendlier, smoother and more flexible. However, the buyers usually have the upper hand – especially when the seller is in trouble. In this case, it is in the seller's best interest to offer the buyer something that suits him. As a result, it is unlikely that he will be able to attach as many conditions to the sale as under other circumstances. This can lead to the kind of contracts that would never be possible in an open market.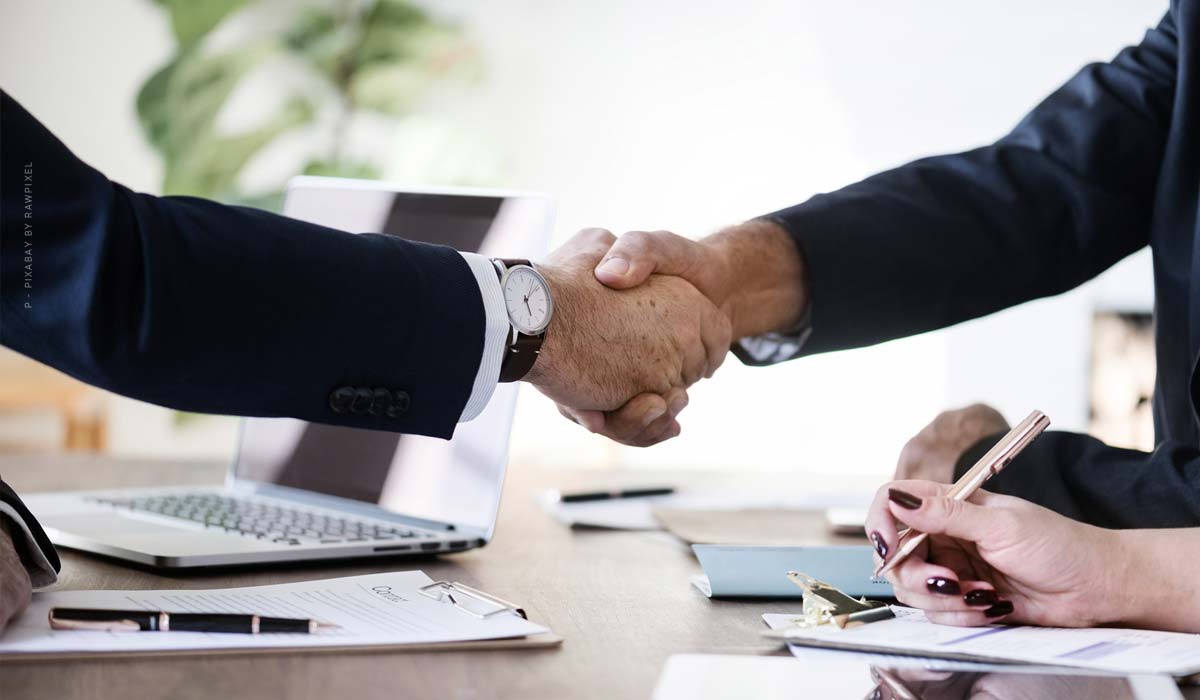 Secret Sale: Real estate sale with a difference
If you want to sell something, you have to offer your product to the customers. This basic rule in business life seems to collide with the desire for "secret sale". Especially if digital communication channels are to be used for the sales process. The sale of a car, furniture and, of course, real estate is no longer conceivable without Internet platforms. Both sellers and buyers believe that a large number of photos and detailed information will lead to a quick sale success.
Our experience as experienced Secret Sale brokers stands in contrast to this. Discretion means for us that we observe above all the basic rules of discreet communication. Neither through internet platforms nor through any other means does the public learn of your sales intentions. Instead of a wide distribution in the media, we prefer to connect your property with suitable customers from our database. Instead of "walk-in customers", we prefer to focus on selected (regular) customers for you. Check our experienced discretion concept by entrusting us with your property for sale for a limited period of time.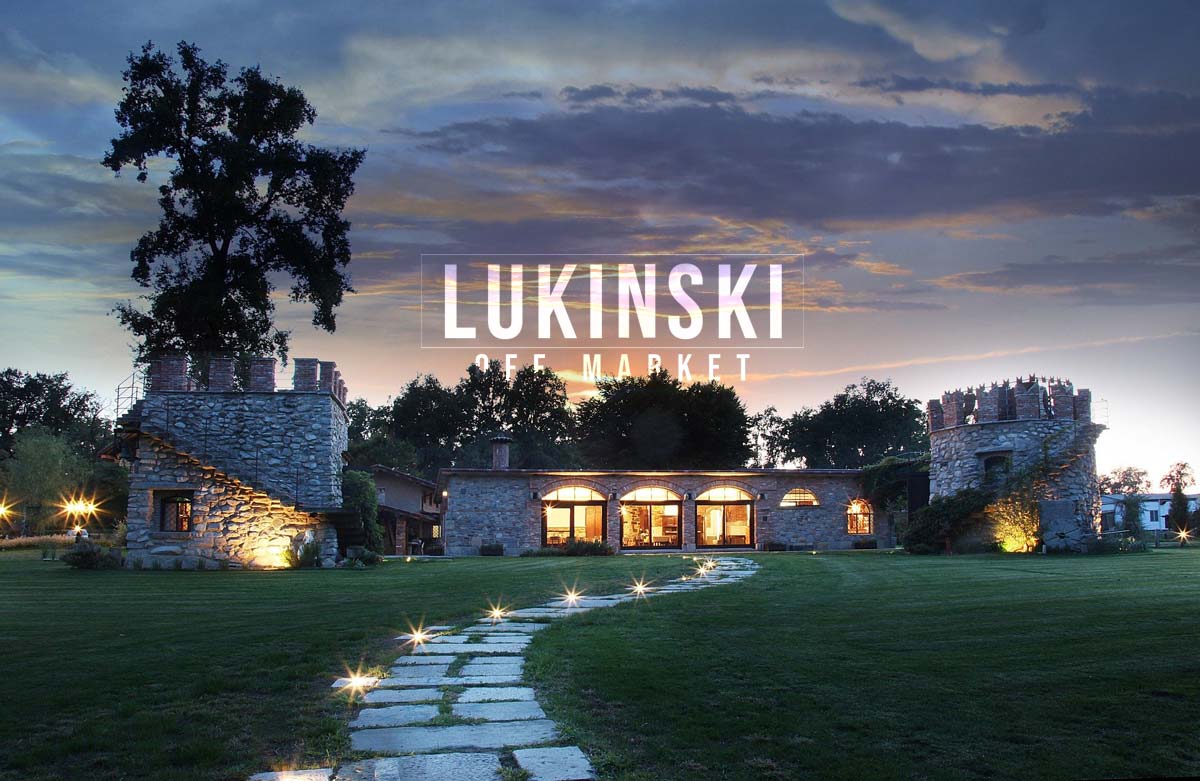 Real estate trade discreet
In a discreet way, this means a maximum of privacy for the seller in the sales process. By means of a procedure tested over many years, we are able to shield the sales intention of our customers with all associated information from the general public. At the same time, however, customer files and special marketing channels ensure that the sales process is carried out with all discretion in a reasonable time and with the corresponding financial success for the owner. The exact level of discretion is determined by the seller. And that also gladly at any time anew.
Selected Off Market Real Estate
Here you can find more information about our off market properties.