Living in Kreuzberg (Berlin): Buying a house or apartment – Viewing, tips & prices per square metre
Living in Kreuzberg – along with Grunewald, Charlottenburg and Schmargendorf, the historic district of Kreuzberg is one of the most popular places to live in Berlin. After all, the district inspires with its extravagant mix of history and culture and is thus in no way inferior to the districts of Tiergarten, Prenzlauer Berg and Dahlem. Would you like to invest in a property in the up-and-coming Kreuzberg district as an investment, buy a house or purchase a plot of land? Find out everything you need to know about living in Kreuzberg here. Also: A tour through the most historic corners of the neighborhood, as well as all square meter prices for apartments, houses and land – Welcome to Kreuzberg! Back to: Living in Berlin.
Living in Kreuzberg: A colourful district of contrasts
Kreuzberg is the neighborhood of freedom-loving students and fun-loving artists. The unique mix of German history and multicultural flair make up the charm of this district. Kreuzberg is a district of contrasts. Old and young, conservative and progressive-modern, old buildings and new construction meet here. This is reflected in the cityscape as well as in the real estate landscape.
Welcome to Berlin: Capital of Germany
Berlin is considered an international fashion, art and culture metropolis. Moving to Berlin sounds appealing and offers quite a few new possibilities and opportunities. The capital of Germany is a breathtaking city in every respect. Whether shopping on Kurfürstendamm, sightseeing at the Brandenburg Gate or tracing history in Berlin's many museums. Its historical value is also unsurpassable. Berlin really has it all!
Kreuzberg: Map & Location
The popular district of Kreuzberg is located in the east of the city between Friedrichshain and Schöneberg. The residential area looks back on a moving and colorful history and is still considered a historic place marked by cultural diversity, colorful city life and breathtaking monuments.
Sights: Checkpoint Charlie, Markthalle Neun & Museum of Technology
Kreuzberg is home to some of Berlin's most historic sights. It is home to Checkpoint Charlie, one of the most important former border crossings in Europe, Bergmannstraße near Viktoriapark is considered the ultimate boulevard full of unique cafés, bars and boutiques, and the multitude of museums invite you on a journey through German history.
The top ten ultimate sights of Kreuzberg:
Checkpoint Charlie
Victoria Park
Bergmannstrasse
Market Hall Nine
German Technical Museum
East Side Gallery
Landwehrkanal
Jewish Museum
Boxhagen Square
Celebrity neighbors: Til Schweiger, Jannik Schümann & Co.
German celebrities from film, television, music and sports have also settled in Kreuzberg. Acting icon Til Schweiger lived for a short time in the vicinity of Yorckstraße, Jannik Schümman, Thomas Heinze and Leslie Clio have moved to the corner around Paul-Lincke-Ufer and Kida Khodr Ramadan has also found his adopted home in Kreuzberg.
Are you drawn to the trendy Kreuzberg district? Here you can count on the following prominent neighbors:
Thomas Kretschmann
Til Schweiger
Patrick von Blume
Jannik Schümann
Thomas Heinze
Leslie Clio
Kida Khodr Ramadan
Sightseeing: A tour of Kreuzberg
Kreuzberg is considered one of the most popular places to live in Berlin. The district's long history, artistic flair and multicultural charm make this neighborhood what it is. Street art, original thrift shops, culinary delights from all over the world and one historical monument after another – Follow us on our tour through the popular district.
Friedrichstraße around Checkpoint Charlie
On the traces of the Berlin Wall
Landwehrkanal: Between pompous mansions and green spaces
Real estate & prices per square metre in Kreuzberg
Renovated apartment in an old building, spacious loft or exclusive maisonette – condominiums are particularly popular in Berlin-Kreuzberg. For an existing apartment that is more than three years old, you can expect to pay around €5,300 per square metre. For new apartments, which are younger than 3 years, you have to put down much more. Depending on the location, more than 7,000 euros per square metre can quickly become due. In principle, the following applies: If renovation or modernisation work has been carried out by tradesmen, architects etc., this will also increase the purchase price of the property.
Reading tip: Berlin – The most expensive streets
Buy a house (New): 2.345 €/m²
Buy apartment (existing): 5,318 €/m²
Buy apartment (New): 7.395 €/m²
Conclusion: Living in Kreuzberg
Life in Berlin-Kreuzberg is progressive, loud and colorful. No wonder – after all, it's mainly young students and artists who feel at home here. The district is centrally located. Apartments are particularly popular here. Although these are priced higher than houses, they are also more centrally located. Old buildings and existing apartments from past times continue to characterize Kreuzberg's cityscape. But in the meantime, more and more new-build apartments are joining the ranks, making more and more living space possible in one of the city's most historic districts. Living in Berlin – With a property in Kreuzberg you not only live centrally, but also in one of the most sought-after locations in the city.
Berlin: Real estate in the capital
Capital, university city, historical stronghold and as an international location an attractive place to live for families, couples, singles and students. Accordingly, Berlin faces a continuously growing population due to immigration.
Berlin real estate market: overview
Berlin offers everything from fashion, art, finance, start-ups, and the list goes on. There is hardly a person who would not find their passion in this city of 3.75 million. This is also evident in the sprawl of the city and the different districts. For this reason it is often described as' many cities in one'. A walk through Berlin-Mitte is very different from Kreuzberg and Prenzlauer Berg is not often confused with Zehlendorf.

Living in Berlin: Popular residential areas
We present the most beautiful districts of the German capital and tell you where you can buy the best, highest quality and most exclusive properties to set up your new home, or which districts are best suited to invest in a property as an investment. Here we present the most popular residential areas – from upscale Grunewald to charming Schmargendorf and quiet Dahlem to historic Charlottenburg. Back to overview: Living in Berlin.

Selling real estate in Berlin: house, apartment and land
As an international location, Berlin is an attractive place to live for people from all over the world. While the district of Wilmersdorf in Charlottenburg convinces with its well-kept green spaces, the residential areas of Prenzlauer Berg and Weißensee in Berlin-Pankow inspire with their unbeatable prices and central location. You want to sell your apartment, your apartment building or your property in the world metropolis Berlin? With our free guides and tips on the topics of real estate sales and property valuation, you are well prepared. Back to overview: Selling real estate in Berlin.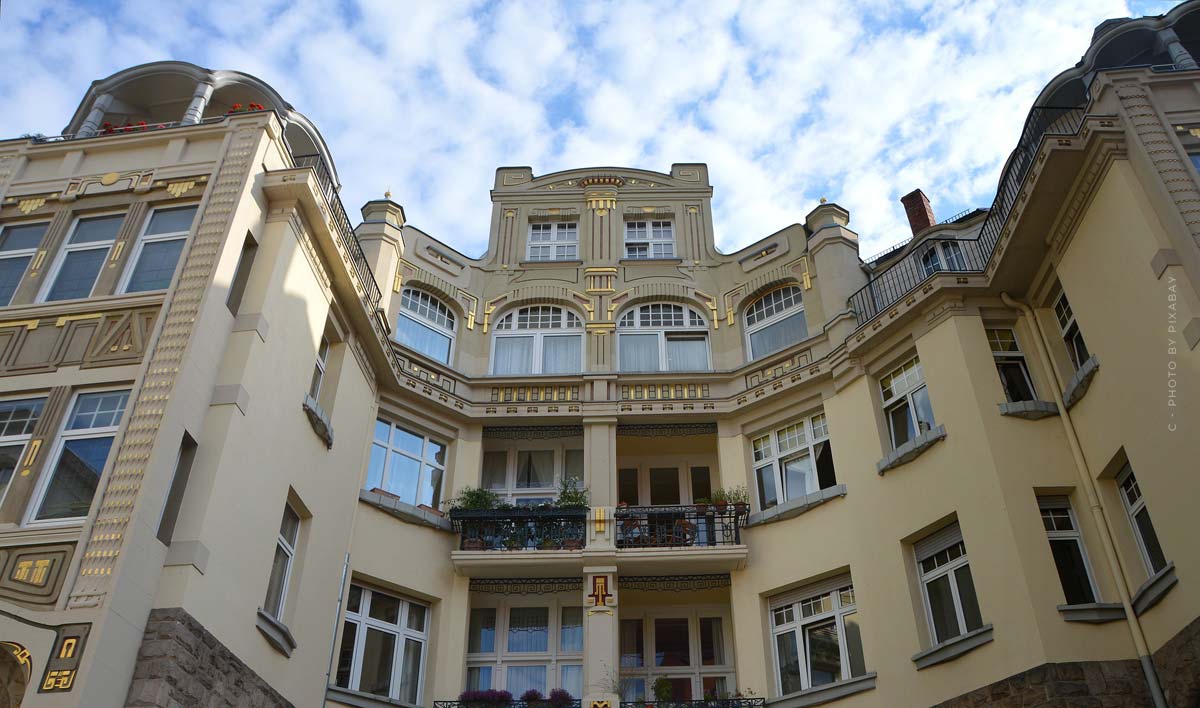 https://lukinski.com/wp-content/uploads/2021/05/berlin-kreuzberg-wohnen-haus-wohnung-grundstueck-quadratmeterpreise-tipps-immobilie-kaufen-mehrfamilienhaus-altbau-neubau.jpg
800
1200
Laura
/wp-content/uploads/2023/09/lukinski-real-estates-immobilien-logo.svg
Laura
2021-05-25 10:52:26
2022-03-01 09:56:37
Living in Kreuzberg (Berlin): Buying a house or apartment – Viewing, tips & prices per square metre