Sell land Berlin: building land, arable land, forest & meadow – how it works
Selling Property Berlin – You want to sell your property or are currently thinking about selling it? In this guide, you will learn about the process, from the preparation phase to the marketing phase to the purchase transaction, all around the purchase contract, purchase price and taxes (more on this: Taxes in Germany). Very few people have any experience, after all, plots of land are sold relatively rarely. In addition, some sellers become property owners unexpectedly, for example through a sudden inheritance. In the last 10 years, the sale almost always paid off, many investors grab and build condominiums (ETW). Why? Just from 2012 to 2021, the price per square meter ETW in Berlin rose by + 168.1%, from 1,671 euros to 4,781 euros / m². Land for housing, agricultural land or forest, learn here step by step: selling land in Charlottenburg, Wilmersdorf, Prenzlauer Berg, Kreuzberg and all other districts of Berlin. Our guide for land sales.
Land sale Berlin: Learn the procedure
There are various factors that influence the value of a plot of land, depending on whether it is a meadow or forest plot, agricultural land, raw building land, land awaiting construction or building land. On the one hand, of course, the intended use of the land, the possibilities of building on it and, of course, one of the central value factors: the location of your land. Regardless of whether it is a building plot, land for construction, forest land or agricultural land in the Berlin area, the same questions always arise for sellers and property owners!
This is where our guide or guidebook comes in, which brings the sale of land, including the valuation of the land, piece by piece closer.
The right time: credit pressure, old age, inheritance
As different as the reasons are, the process of selling real estate is always relatively the same. Broadly speaking, it involves 3 phases: 1) the preparation for the sale of the property, 2) the marketing phase and 3) the completion of the sale.
Reasons for selling a property are many and varied. As mentioned above, it can be a sudden inheritance and confronting a property that may not even be in your immediate area. Even if it is right next door, what do you do with that property? Apart from inheritance, there are of course many other reasons, for example financial pressure due to existing loans, as well as old age.
Either way: Timing is key so there is no pressure to sell. Ideally, you inform yourself now because you want to sell in 3 or 4 months. If you need to sell sooner, it is advisable to approach domestic investors, foreign investors, institutions, construction companies directly through experts in off market trading. More on this later.

Advantage Berlin: Hype of the city
Berlin attracts investors like no other city in Europe. Berlin is located in the middle of the many countries that are part of the European Union. Berlin is also relatively central in Germany and is easily accessible from cities like Munich, Hamburg and Cologne, by car, train and plane. As the capital city, it is not only interesting for tourists and business, the country's major politics are also at home here. You see: Many, different target groups!
This in turn supports the sale. Sell in districts such as Schöneberg and Wannsee or in trendy neighbourhoods such as Kreuzberg, Friedrichshain and classy districts such as Grunewald and Weißensee.
Sale in 3 phases: Preparation, marketing and closing of the sale
You may have already read about these 3 phases, with their individual steps, in our guide to selling property.
This additional guide to selling land in Berlin is specifically for those selling their first property. In addition to the phases, we also take a look at the property valuation (location, layout, size, development, etc.), the general and more specific documents and records needed for the sale and … but let's start at step 1:
The preparation of the sale
Prepare land sale: Planning and strategy
The preparation phase is concerned with strategic planning, as with the sale of an apartment or house. The preparation phase is crucial for the success of the sale, here it is about the right timing, the selection of the right broker (for the right target group, as mentioned above), important documents and records for the sale, from which ultimately the offer price (land value) is calculated. No matter whether building plot, forest, field or acre.
Berlin is a sought-after place. At the same time, as a (first-time) seller, you can make an extremely large number of mistakes that ultimately cost you a lot of money. A loss of only 15% on a property worth 5,000,000 euros can result in a loss of 750,000 euros. And we are not even talking about properties in Berlin Mitte. You can achieve such prices in Berlin Pankow, for example.
But back to step 1 in the preparation:
Set time schedule
Make an appointment with a real estate agent
Collect documents
Prepare property
Determinequotation price
Timing and broker selection
First of all there is the time planning. For the sale of a property you should calculate with at least 3 months, from the first thought to the notary appointment and transfer of the purchase price. Of course, it can go faster (the mentioned, direct and discreet investor approach in the off market area), but we want to give a general overview here!
At least 3 months time, until the sale, does not mean that it is also sold after three months. Here, above all, the decision for the right real estate agent plays a role, as well as the valuation of the property. If the valuation is set too high, you will lose interested parties for your property offer – even in Berlin!
Generally speaking, selling under time pressure is never a good option.
Real estate prices in this country are relatively high and stable in almost all locations, after all, it is one of the strongest real estate markets in the world. Berlin in particular has been experiencing a boom for a long time. Square meter prices in Berlin are rising, even though the city government is fighting against it. Measures against "speculators" (investors) are, for example, the Mietpreisbremse (albeit recently overturned), ordinances on renovation and modernization, conversion of rental housing to condominiums, etc.
Berlin: Price development (comparison)
The goal of most investors: to develop land. That means: the more residential units, the more buildable floor space, the better. This is also evident when looking at the price being asked for a square metre of condominiums in Berlin.
The development of asking prices for condominiums in Berlin, from 2012 to the 1st quarter of 2021 are enormous. Here is an insight into the average price, in euros per square metre.
2012 (Q1): 1,671 Euro / m²
2015 (Q1): 2.321 Euro / m² (+ 38.9%)
2017 (Q1): 3.154 Euro / m² (+ 35.9%)
2019 (Q1): 3,897 euros / m² (+ 23.5%)
2021 (Q1): 4,781 Euro / m² (+ 22.6%)
From 1st quarter 2012 to 1st quarter 2021, a total increase of + 168.1 %.

Sell land privately?
From my experience without expertise through previous sales, a real experiment and venture, where many mistakes can arise in the sale of property. Often it is then recommended to accept the help of the real estate lawyer, because he knows better with the tax savings in the sale of real estate, finances & Co.
If you're interested in the dangers that can happen from selling property privately, here's our list of the typical, 15 mistakes when selling real estate. Condo, house, apartment building, land:
So let's summarize briefly: If you sell off market to well connected brokers, it can be very quick, sometimes under 30 days to transaction, thanks to targeting investors in the internal network. When selling via real estate portals, it's more like 3 months and a lot of communication with private individuals, plus credit checks, etc.
After scheduling and choosing a good real estate agent, move on to the documents and paperwork they will need for the property sale.
Documents and records for the sale of land
The documents are prepared early, because they also serve for the valuation of the property, we will come to that in a moment.
Reading Tip: Selling Property: Documents
As a rule, before you sell a property, you need the following documents:
Cadastral map or real estate map from the cadastral office
Land register extract Land registry
Land use plan
Preliminary building application
Information on building encumbrances
Development proofs
Notice of land tax
Prepare the land? Shouldn't the next step be the property valuation and the offer price? No, because by no beauty corrections the price can be corrected often still a little upward. No picture has been taken yet, no exposé and no investor has been approached.
Increase in value before property valuation
Here is a small example from practice: When I speak with my investors, these are usually larger companies, institutions or family offices. Accordingly, a person is quickly sent from somewhere in the country, who quickly makes an overview of the property, live on site. Just like that, quickly by car, a few meters on foot.
For the exposé, for the valuation but also for such spontaneous viewings, it is worth taking a look at ways in which you can still increase the value of your property. From simple "beauty corrections" to preparatory measures for further development.
In our example from practice it was about a property from Berlin. Who knows Berlin knows that empty properties, without security measures, are quickly littered. If even apartment buildings in Berlin are occupied, then no properties are safe.
It's just little things, but just as an increase in the value of the property, through small beauty corrections or renovations is achievable, can also optimize properties before the property photos, before the valuation, before the first visits. Thus the value can be increased with the property sale, in which you for reorganization work a craftsman, or for small rebuilding measures an architect in Berlin to rate pull. It is not about 5%, 10% increase in value, but even an increase in value of 1%, 2%, makes a property of 1 million market value already a significant proportion, which you can pocket as a seller profitable for themselves.
Offer price: Determine property value (valuation)
The valuation of a plot of land is subject to various factors, just like the valuation of any property. The following factors, among others, are decisive for the valuation of land.
First, as with any property, is location.
Location, location, location … also for Berlin properties
This is also about the development and transport links. The next factor in land valuation is the size of the plot. But size is not everything, the layout also plays a role. In addition to size and layout, there is of course also the development, soil condition, standard ground value, as well as possible contaminated sites and third-party rights.
Exact details should always be discussed and worked out in cooperation with your advisor (broker).
In addition to the location and size, of course, it becomes much more specific: Are we talking about building land, are we talking about soil samples, are we talking about forest land, then also climatic changes, to agricultural land and so on. The land valuation is therefore not as easy to summarize as the apartment valuation or the house valuation.
Value factors: checklist
The factors are important for the evaluation:
Location of the property
Size and cut
Development of the area
Soil composition
Degree of development or buildability
Legacy
Third-party rights
Property types
In addition, depending on the property, still value factors in the area of the development. Depending on which possibilities are available for the construction.
Forest or meadow land; if necessary, no construction is allowed
Land awaiting construction; may be built on in the foreseeable future
Undeveloped land; land not yet developed
Building land; development possible within the framework of the development plan
Preparation for the sale of land – Conclusion
Here is a summary of the individual steps. A simple checklist, consisting of 6 key points, which will bring you closer to the process of selling a property.
Timing
Broker appointment
Documents
Prepare property
Offer price
Exposé
When it comes to property valuation, there are a number of factors that come into play. The complexity of each individual property valuation, we can not convey in this general guide, but we can give you this tip, ask yourself the following questions:
What type of land are you selling? Is it a building plot, a forest plot, agricultural land,…
How big is your property?
What type of use is intended for your property?
How can your plot be built on? This means building footprint (BGF) and house type and / or apartment type
What are the transport links to the location of your property?
Berlin: Real estate in the capital
Capital, university city, historical stronghold and as an international location an attractive place to live for families, couples, singles and students. Accordingly, Berlin faces a continuously growing population due to immigration.
Berlin real estate market: overview
Berlin offers everything from fashion, art, finance, start-ups, and the list goes on. There is hardly a person who would not find their passion in this city of 3.75 million. This is also evident in the sprawl of the city and the different districts. For this reason it is often described as' many cities in one'. A walk through Berlin-Mitte is very different from Kreuzberg and Prenzlauer Berg is not often confused with Zehlendorf.

Living in Berlin: Popular residential areas
We present the most beautiful districts of the German capital and tell you where you can buy the best, highest quality and most exclusive properties to set up your new home, or which districts are best suited to invest in a property as an investment. Here we present the most popular residential areas – from upscale Grunewald to charming Schmargendorf and quiet Dahlem to historic Charlottenburg. Back to overview: Living in Berlin.

Selling real estate in Berlin: house, apartment and land
As an international location, Berlin is an attractive place to live for people from all over the world. While the district of Wilmersdorf in Charlottenburg convinces with its well-kept green spaces, the residential areas of Prenzlauer Berg and Weißensee in Berlin-Pankow inspire with their unbeatable prices and central location. You want to sell your apartment, your apartment building or your property in the world metropolis Berlin? With our free guides and tips on the topics of real estate sales and property valuation, you are well prepared. Back to overview: Selling real estate in Berlin.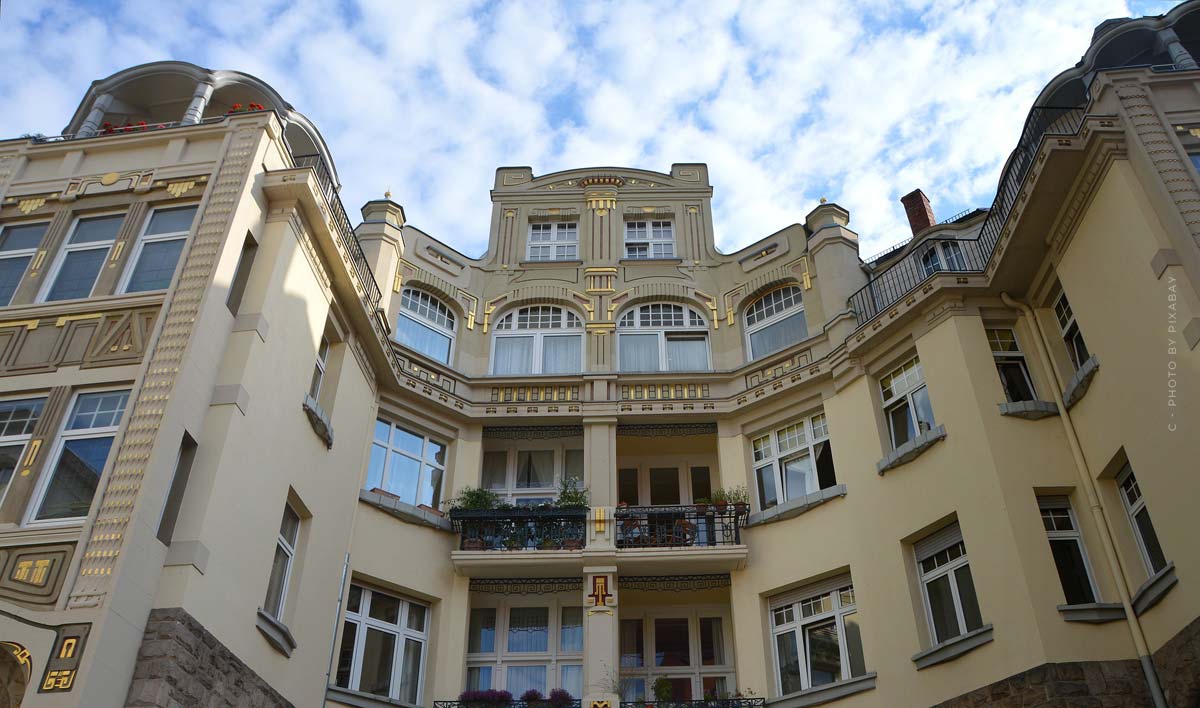 https://lukinski.com/wp-content/uploads/2020/08/baustelle-neubau-grundstuck-siedlung-duesseldorf-einfamilienhaus-designerhaus-luxushaus-grundstueck-ebnen-planier-raupe.jpg
853
1280
L_kinski
/wp-content/uploads/2023/09/lukinski-real-estates-immobilien-logo.svg
L_kinski
2021-05-22 10:13:37
2022-03-01 10:12:00
Sell land Berlin: building land, arable land, forest & meadow – how it works