Selling a property in Altstadt (Düsseldorf): Procedure for a private house sale
Selling property in Altstadt – This part of Düsseldorf, together with the districts of Golzheim, Carlstadt and Oberkassel, is on the list of the most attractive places to live in the city! Would you like to sell your apartment, your property or your apartment building in the historic Altstadt? With our tips on selling real estate in Altstadt, you'll be well prepared! Plus: Everything you need to know about property valuation, which documents you need and whether you prefer to sell privately or with an estate agent – Welcome to Altstadt! Back to overview: Selling real estate in Düsseldorf.
Old town: Historic residential area with cosy flair
Diverse shopping opportunities, a wide range of restaurants and the modern infrastructure make NRW's state capital an attractive place to live. Investors and entrepreneurs appreciate the internationally positioned local economy, and families and couples the number of renowned schools and well-kept and upscale residential areas. With its unique flair, Düsseldorf combines luxury, shopping and history. This is also noticeable in the architecture. Modern bungalow, spacious detached house or exclusive loft – everyone will find their home in Düsseldorf. Also at home in Düsseldorf: Königsallee – one of the most famous shopping streets in Europe and therefore one of the most attractive and expensive streets in Düsseldorf!
Old Town: Map & Location
Düsseldorf's Altstadt is located in the heart of the city, surrounded by the districts of Carlstadt and Pempelfort, this is also on the Rhine. With a total area of 48 hectares, the Düsseldorf Altstadt offers sufficient space for apartments. Currently, 2,200 people live there. With people on every hectare, living space becomes a scarce commodity all by itself. The districts of Oberkassel and Golzheim are also easy to reach by car.
See more here in Streetview:
Sell real estate: Apartment, house, apartment building
Almost 72% of all property sales take place via estate agents. No wonder: After all, professionally presented properties are the quickest and most efficient to sell. From the creation of the exposé to the final handover of the keys – a competent real estate agent at your side accompanies you through the entire sales process, advises you on the topics of taxes and finances and is also familiar with the different types of houses and apartments.
More on the topic of selling in Altstadt in a moment. Here is an overview in advance, with further information and tips:
At the beginning of a real estate sale is first of all the real estate valuation:
Real estate valuation: Valuation for the sale of real estate
You want to buy a property and are now in a hurry to sell it? Or you want to buy an apartment building to then rent it out lucratively? Even if time is short and you want to sell your property as quickly as possible, you should avoid mistakes right from the start. And that starts with the valuation of your property. After all, the property valuation is not only about determining the value, but also the purchase price. Renovation with craftsmen, year of construction, location and so on have an effect on the value of the property and the purchase price.
Find out here which factors influence the purchase price:
Selling real estate in the old town: planning & purchase price
Real estate as an investment in Düsseldorf, are popular. This is also reflected in the current property prices in Düsseldorf. Old building apartment, villa or semi-detached house – if you are thinking about selling real estate, you always have to consider the long-term perspective. This means that you have to plan very well. Allow yourself enough time in advance and plan for costs for documents, valuation and possible renovations.
Also think long term when planning
Don't make any decisions too quickly and thus without thinking. Whether divorce, inheritance or family relocation – there are many reasons for your move. And even if you are attached to your current property, take your time for the real estate sale.
Preparation: documents, real estate price & agent
There are a number of questions you should deal with in advance. These include important documents that you need not only for the exposé, but also for the settlement. It is also worthwhile to plan for possible costs for these documents and to allow time for dealing with the authorities. You also have to decide at the beginning whether you want to sell privately or with the help of an estate agent.
Here are some questions in advance:
Forms and authorities: The right documents when selling real estate?
Optimizing the selling price with good tips and tricks: How do I increase my sales value?
Are we better off selling with professional brokers or can we do it privately?
What real estate price could you estimate?
Calculate sales target: Value-enhancing measures
Inform yourself in detail, note in conversation with brokers, financing bank and appraisers: Your very own individual sales goal. It pays off to put a little time and work into the house and to beautify it before the sale in order to improve the house value and also to pay attention to little things like sockets, doors, mouldings, etc.
Renovating your property can increase the selling price

Question & Answer: Everything important from A to Z
We get a lot of emails every morning. Also during our conversations on various building sites we encounter many inquiries and uncertainties on the part of the sellers. Here we answer your questions regarding purchase price, procedure and notary.
Reading Tip! Purchase contract: Real estate
How is the purchase price calculated?
Up front, establishing a property value is crucial to a happy home sale, at any time. A good and proven value assessment of your older property is always dependent on the consideration of countless factors, such as the location of the house, condition of the property, year of construction and building fabric, as well as infrastructure and connections to schools and hospitals. The current real estate prices in Düsseldorf also influence the purchase price of your property.
Here are all the factors that influence the purchase price at a glance:
Location
Year of construction & building fabric
Equipment
Infrastructure
Connection to schools and hospitals
Cultural offers
What kind of documents do you need to sell your property?
Here we differentiate between the types of real estate, such as house, investment property, condominium and land, but also different papers are necessary, such as floor plans, land register excerpt and cadastral map, and much more.
Here are some important documents:
Land register excerpt
Floor plan
Site plan
Proof of repair measures
Business plan
Certificate of inheritance (if available)
Rental agreements (if available)
Energy certificate
How do you prepare for the viewing appointment?
All the important documents such as economic plan and proof of repair measures should be obtained. Likewise, your house must be made ready, no matter whether you are involved yourself or pass the job on to a real estate agent.
Learn more here: Viewing appointment: 11 tips
May defects in your house be neglected?
No, because defects of which you have gained knowledge as the owner or even as the previous user may not be omitted under any circumstances and must be pointed out to the possible new owner. If you deliberately conceal significant and genuine defects, you have deceived.
No. The subsequent purchaser must be informed of any defects.
Do you need the energy certificate?
The energy certificate as a document indicates how it stands around the energetic condition of your property, the regulations are regulated in the so-called EnEV or Energy Saving Ordinance. The handing over of the official energy certificate to the buyer is absolutely necessary for the incontestable sale of a one- or two-family house. In case of intentional non-compliance, a fine of up to 15,000 euros will be levied.
Yes, the handover is essential when selling a house.
Which additional costs arise when selling real estate in Düsseldorf-Altstadt?
You as the seller bear the notary and land registry costs. Otherwise, depending on the situation, the costs for the preparation of the energy certificate and cadastral map, depending on the completeness and timeliness of evidence and documents.
Here's an overview:
Notary fees
Land registry costs
Costs for the preparation of the energy certificate
Costs for the application of further documents
Selling real estate in the old town of Düsseldorf – step by step
Alongside Golzheim, Carlstadt and Oberkassel, Düsseldorf's Old Town is one of the city's most popular residential areas.
Schedule an appointment with the first real estate agent to evaluate your home or beautiful condo.
Provision of papers: Architectural floor plans and plans
Determine the price for the real estate advertisement
Preparation of the well-structured exposé for customers of the object
Organize requests from interested persons
Arrangement of appointments for viewing in Düsseldorf-Altstadt
Check the creditworthiness of the person interested in your property
Officially authenticated real estate purchase contract together with the notary to bring to a conclusion
After entry in the land register (also priority notice of conveyance), the sale price of the property will be redeemed.
Transfer pending claims from house broker and notary
You did it! Compensate for the land transfer tax shown
Düsseldorf: Real estate in the metropolis on the Rhine
Düsseldorf has a fascinating attraction. Although the Rhine metropolis Cologne is only a few minutes away, you can find the big luxury boutiques, international companies, advertising agencies and many other interesting industries here. The fashion industry in particular has made Düsseldorf a very international, stylish location. If you are looking for beautiful real estate here, maybe even luxury real estate, you will find it.
Real estate in Düsseldorf
Düsseldorf stands for luxury, shopping and an internationally positioned local economy. High-fashion companies have their headquarters here, but also the state government of NRW. The Düsseldorf real estate market is therefore highly sought after. The city is located in the heart of the state of North Rhine-Westphalia. The state capital is divided into several districts and is very popular with property buyers due to its charming location on the Rhine.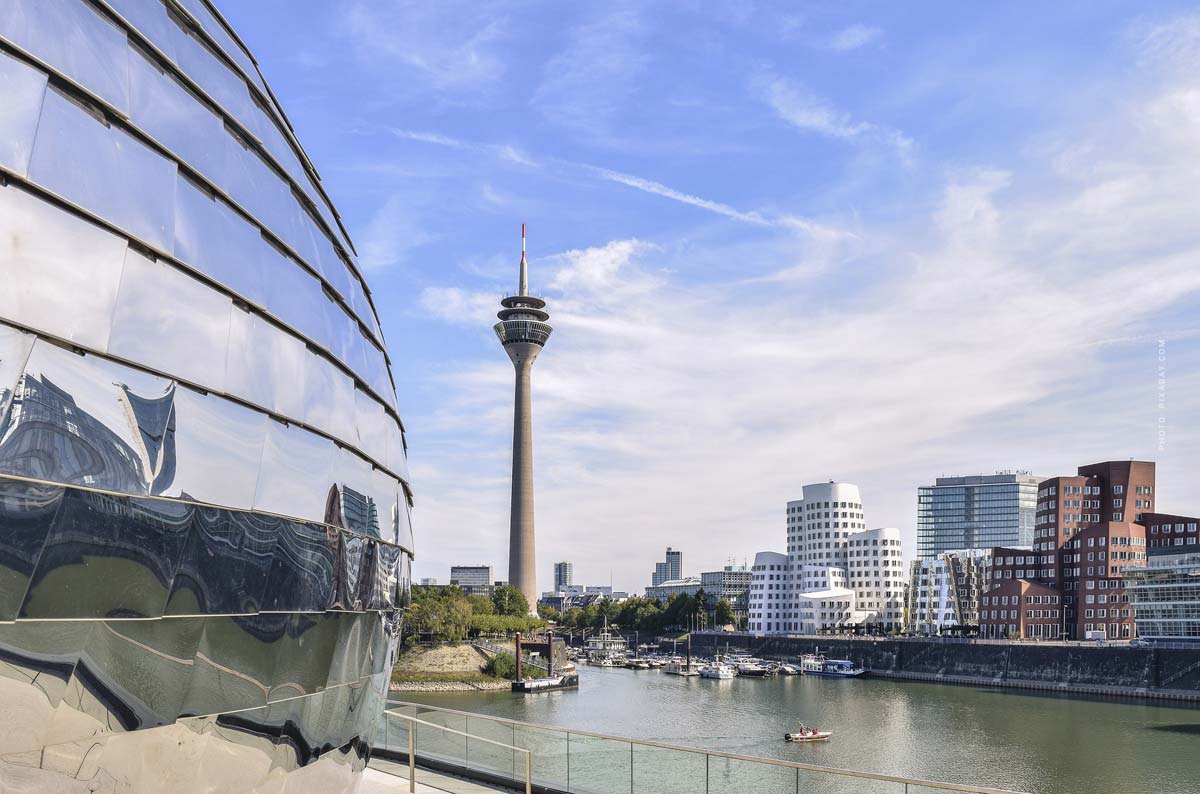 Living in Düsseldorf: Popular districts & residential areas
With just under 640,000, Düsseldorf is one of the largest cities in the Rhineland and home to Germany's third largest airport, after Munich and Frankfurt. With its authentic charm, the city attracts businesses from all over the world. This international audience not only demands places to go out and work, but is also always on the lookout for the right apartments. Whether it's the Old Town, Oberkassel or Golzheim – everything about the city's most popular residential areas and the most expensive streets in Düsseldorf, including tips on location, property prices in Düsseldorf & Co. To the overview: Living in Düsseldorf.

House, apartment and land for sale in Düsseldorf
A wide range of shopping facilities, a large selection of restaurants and the modern infrastructure make Düsseldorf a sought-after city for property buyers in the long term. Would you like to sell your apartment, your property or your apartment building here? Whether historic Old Town, luxurious Pempelfort, exclusive Carlstadt, magnificent Oberkassel or sought-after Golzheim – with our guides to the sales process, property valuation and the most important documents, you are very well prepared for your property sale. To the overview: Selling real estate in Düsseldorf.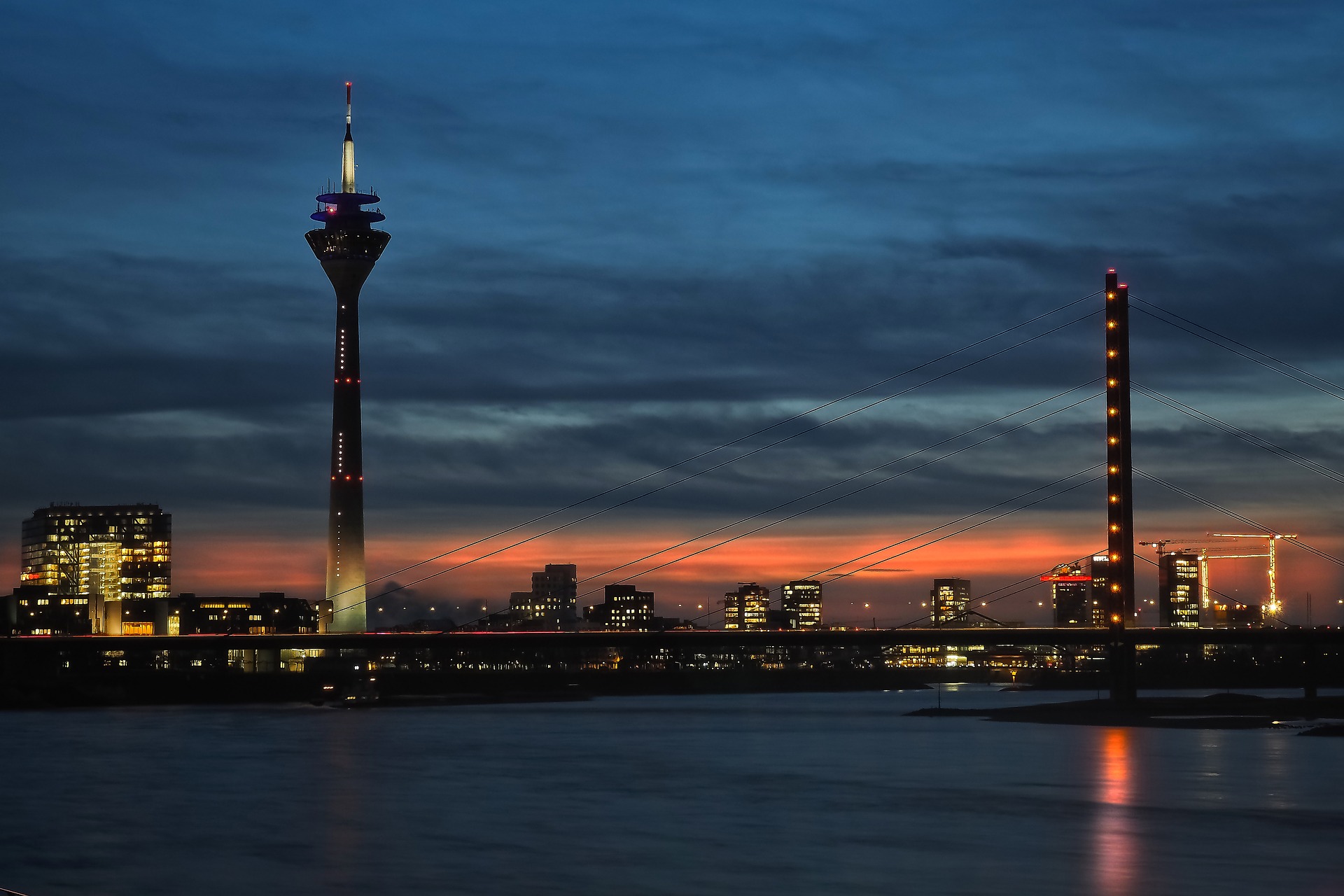 https://lukinski.com/wp-content/uploads/2019/08/immobilie-verkaufen-koeln-altstadt-nord-sued-wohnung-haus-grundstuek-ablauf-immobilienbewertung-immobilienmakler-villa-mehrfamilienhaus.jpg
800
1200
Laura
/wp-content/uploads/2023/09/lukinski-real-estates-immobilien-logo.svg
Laura
2018-11-21 18:44:42
2022-03-01 09:09:48
Selling a property in Altstadt (Düsseldorf): Procedure for a private house sale