Living on Kurfürstendamm (Berlin): Buy & rent property in Charlottenburg – Viewing, price per square metre & Co.
Living on Kurfürstendamm – As one of the most expensive streets in Berlin, the Kudamm, as it is often called by the Berliners themselves, is not only the most famous shopping street in Berlin, but also an attractive place to live. From exclusive apartments on the main street to spacious villas on the edge of the hustle and bustle, everyone feels at home here! Would you like to invest in a property on Kurfürstendamm as a capital investment? Buying a house nearby or buying an apartment? Find out everything you need to know about living on the Kudamm here. Also: The most popular properties and prices per square meter for apartments and houses – Welcome to Kurfürstendamm! Back to: Living in Berlin.
Living on Kurfürstendamm: An attractive place to live in Berlin
Kurfürstendamm is considered one of the most historic streets in Germany. Everyone feels at home here – from curious tourists to families with children to Germany's most famous faces from film, television, musk and sport. The Kurfürstendamm not only inspires with its prime location, but also with the multitude of top-class boutiques and the excellent gastronomy. The popularity of this residential location can also be seen in the rising prices per square metre. More about how the most expensive apartment in Berlin was sold here at over 8 million euros later.
Welcome to the heart of Charlottenburg
Berlin's legendary Kurfürstendamm is located in the middle of the trendy district of Charlottenburg-Wilmersdorf. It is not only home to Berlin's most exclusive shops and famous restaurants, but also to the sought-after residential areas of Halensee, Grunewald, Charlottenburg, Wilmersdorf and Schmargendorf. It is not only the excellent infrastructure that makes Charlottenburg one of the most attractive places to live in the city, but also the large number of opera houses, theatres, sights and cultural institutions. The well-kept green spaces and parks also contribute to the flair of the residential area. The popular districts of Schöneberg, Pankow and Prenzlauer Berg are also not far away by car.
Here is the location of Charlottenburg:
Kudamm: Map & Location
One of Berlin's most famous streets, Kurfürstendamm (or Kudamm, as it is often affectionately known) connects the two districts of Charlottenburg and Grunewald. The variety of shops, cafés, restaurants and attractions delight residents and tourists alike, while the local zoo invites you to spend a relaxing afternoon away from the hustle and bustle of the city.
Infrastructure: Bus, train & Co.
The German capital Berlin has one of the best infrastructures in Germany. In addition to the local Berlin airport, there are also a variety of subway stations, buses and taxis. Thus, the Kurfürstendamm and the nearby surroundings are easily accessible by public transport.

Sightseeing: Tour of the Kurfürstendamm
Fancy a little sightseeing? Due to the good infrastructure of Berlin, the Kurfürstendamm is not only easy to reach by car, but also by public transport, such as bus and train. You can also take a taxi to get from A to B in a relaxed manner, and you are already well prepared for a day at the Kudamm on foot. All the important shops, stores, restaurants and offices can be reached on foot in less than an hour. In comparison, it only takes 8 minutes by car.
Café Kranzler at the underground station Kurfürstendamm
Before you set off on a stroll through the shopping street, it's worth stopping by one of the many famous coffee houses. How fitting that the famous Café Kranzler is located right at the Kurfürstendamm subway station and at the beginning of the historic street! This coffee house is particularly popular with tourists, residents and German celebrities from film and television. The biggest sights of the street are also not far away here!
Hermés, Chanel, Louis Vuitton & Co: Exclusive boutiques for him and her
After some time you will notice: The international fashion world is also at home on Kurfürstendamm! From Valentino's haute couture to Gucci's prêt-à-porter, the biggest brands in Europe, America and Asia are represented here.
See more here in Streetview:
Real estate & prices per square metre on Kurfürstendamm
More and more people are drawn to the vicinity of the Kudamm. This is also reflected in the purchase prices and so there is no end in sight to the steady rise in prices in the near future. While apartments directly on Kurfürstendamm with a view of the Berlin skyline are the most sought-after, it is mainly families and couples who are drawn to the houses and villas slightly off the street.
Exclusive real estate designed by Christoph Mäckler, Helmut Jahn & Co.
If you choose a property on Kurfürstendamm, you can look forward not only to a fabulous view, but also to architectural masterpieces in a class of their own! At Kurfürstendamm old meets new and so you can find not only modern new buildings, but also breathtaking mansions of past years. Among the most popular buildings are the Kranzler-Eck on the corner of Joachimsthaler Straße, designed by the famous German architect Helmut Jahn at the turn of the century, as well as the Zoofenster – a high-rise building and hotel designed by Christoph Mäckler, which opened in 2012. Haus Cumberland is also nearby – a listed building that now serves as a commercial and residential building.
Modern and historical architecture meet at Kurfürstendamm!
See here the Kranzler-Eck designed by Helmut Jahn:


Prices per square metre for apartment, house & land: buy and rent
Since Charlottenburg is more densely populated compared to Berlin's villa districts, such as Weißensee, it is mainly apartments for sale and rent that can be found here. From spacious lofts to exclusive apartments in old buildings – all types of houses and apartments are very popular on Kurfürstendamm. Prices per square metre for apartments here are just under 4,900 euros per square metre. The square metre prices for city villas & co. are somewhat expensive at 5,400 euros per square metre, but also offer far more space and privacy.
Reading tip: Prices per square metre in Berlin: buying & renting real estate
You are not yet sure whether you want to buy a property and prefer to rent an apartment or a house first? You can currently expect prices per square metre of between €9 and €24.
Here are all the figures at a glance:
Buy a house: 5.400 €/m²
Buy apartment: 4.900 €/m²
Rent property: 8-24 €/m²
Spacious apartments in particular enjoy great popularity on Kurfürstendamm:

Apartment sold for 8.5 million euros: Luxury real estate on Kurfürstendamm
The real estate landscape of the Kudamm regularly breaks records. Did you know that the most expensive new apartment in the city was sold here? For a whole 18,200 euros per square metre, one of Charlottenburg's most exclusive properties thus changed hands. This example shows:
The Berlin real estate market is booming!
And rightly so. After all, Kurfürstendamm is not only centrally located and offers plenty of variety. The Berlin shopping street is also considered one of the safest areas of the city, attracting more and more entrepreneurs, investors, families and singles.
Conclusion: Living & Housing on the Kudamm
So you are drawn to the capital of Germany? You want to live in Berlin and preferably centrally? Located in the popular districts of Charlottenburg and Grunewald, Kurfürstendamm has a lot to offer. It is considered a safe place to live with very good connections to schools, hospitals and cultural institutions. The variety of coffee houses, restaurants and boutiques allow for a varied everyday life and the very good location allows to participate in the colorful city life, while the many green spaces invite you to relax. Admittedly: The prices per square metre here are a little higher than in other parts of the city, but the many advantages of living on Kurfürstendamm are all worth it!
Berlin: Real estate in the capital
Capital, university city, historical stronghold and as an international location an attractive place to live for families, couples, singles and students. Accordingly, Berlin faces a continuously growing population due to immigration.
Berlin real estate market: Overview
Berlin offers everything from fashion, art, finance, start-ups, and the list goes on. There is hardly a person who would not find their passion in this city of 3.75 million. This is also evident in the sprawl of the city and the different districts. For this reason it is often described as' many cities in one'. A walk through Berlin-Mitte is very different from Kreuzberg and Prenzlauer Berg is not often confused with Zehlendorf.

Living in Berlin: Popular residential areas
We present the most beautiful districts of the German capital and tell you where you can buy the best, highest quality and most exclusive properties to set up your new home, or which districts are best suited to invest in a property as an investment. Here we present the most popular residential areas – from upscale Grunewald to charming Schmargendorf and quiet Dahlem to historic Charlottenburg. Back to overview: Living in Berlin.

Selling real estate in Berlin: house, apartment and land
As an international location, Berlin is an attractive place to live for people from all over the world. While the district of Wilmersdorf in Charlottenburg convinces with its well-kept green spaces, the residential areas of Prenzlauer Berg and Weißensee in Berlin-Pankow inspire with their unbeatable prices and central location. You want to sell your apartment, your apartment building or your property in the world metropolis Berlin? With our free guides and tips on the topics of real estate sales and property valuation, you are well prepared. Back to overview: Selling real estate in Berlin.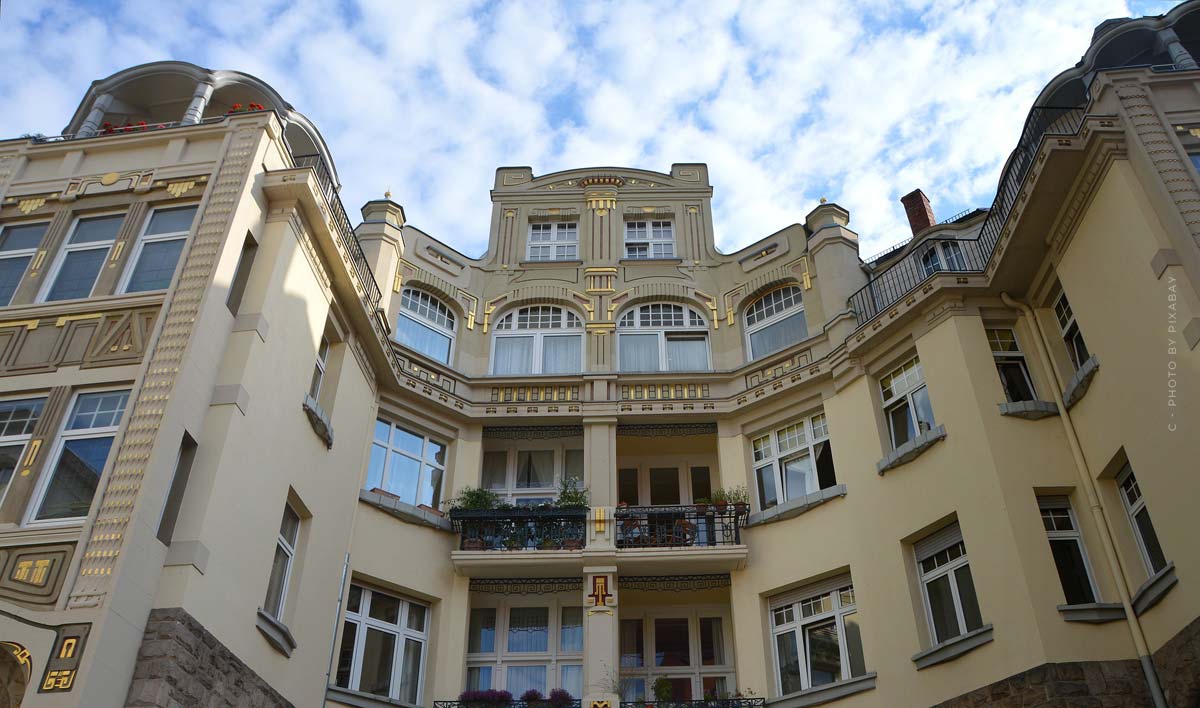 https://lukinski.com/wp-content/uploads/2021/04/wohnen-kurfürstendamm-berlin-charlottenburg-gruneburg-wilmersdorf-wohnung-haus-grundstück-mehrfamilienhaus-quadratmeterpreis-besichtigung-skyline-hochhaus-kirche.jpg
800
1200
Laura
/wp-content/uploads/2023/09/lukinski-real-estates-immobilien-logo.svg
Laura
2021-04-14 20:19:50
2022-03-01 10:15:45
Living on Kurfürstendamm (Berlin): Buy & rent property in Charlottenburg – Viewing, price per square metre & Co.