Living in Grunewald (Berlin): Real estate as an investment – viewing, tips and price per square meter for villa, apartment, land & Co.
Living in Grunewald – The district in the west of Berlin is one of the most luxurious districts in Germany. The most exclusive properties in Berlin are at home here. The attractive residential areas of Charlottenburg, Schmargendorf and Dahlem are also not far away. Would you like to invest in a property as a capital investment in upscale Grunewald? Find out everything you need to know about living in Grunewald here. In addition: A tour through the most historic corners of the neighborhood, as well as all square meter prices for apartments, houses and land – Welcome to Grunewald! Back to: Living in Berlin.
Living in Grunewald: Upscale district full of pomp & celebrity
Grunewald inspires with its high quality of life and discretion, family-friendly infrastructure and exclusive real estate. Life in Grunewald is quiet. Thus, this district is not only an attractive place to live for wealthy families and heirs, but also for entrepreneurs and investors who appreciate the exclusivity of the district. This has meanwhile also been recognised by German celebrities, who are increasingly to be found here. Luxurious villas surrounded by unspoiled nature and exclusive off-market properties are at home in Grunewald. This Berlin neighbourhood is like no other.
Welcome to Berlin: Capital of Germany
Berlin is considered an international fashion, art and culture metropolis. Moving to Berlin sounds appealing and offers quite a few new possibilities and opportunities. The capital of Germany is a breathtaking city in every respect. Whether shopping on Kurfürstendamm, sightseeing at the Brandenburg Gate or tracing history in Berlin's many museums. Its historical value is also unsurpassable. Berlin really has it all!
Grunewald: Map & Location
Located in the west of Berlin is the upscale district of Grunewald. While the district borders the Havel River in the west, the districts of Halensee, Charlottenburg, Schmargendorf are located in the east and Dahlem in the south. The local forest and the large number of green spaces, parks, monuments and sights also add to the flair of the district.
Places of interest: Teufelssee, Olympic Stadium & Grunewald Forest
The upscale district of Grunewald is characterized by its breathtaking nature. The banks of the Havel invite you to go for a walk, at the Teufelssee (Devil's Lake) you can relax at the weekend with a fabulous backdrop and the local forest is ideal for hiking. If you need a break from the turbulent city life, this is the place for you.
The most popular sights of Grunewald:
Track 17
Grunewald Olympic Stadium
Berlin Forest Stage
Classic shed
Museum Berggruen
The banks of the Havel
Devil's Lake
Forest Grunewald
Celebrity neighbours: Joschka Fischer, Sarah Connor & Hans-Christin Ströbele
German celebrities are at home in Grunewald. No wonder: after all, Grunewald is not only home to Berlin's most exclusive properties, discretion is also a top priority here. For example, US pop icon Justin Bieber settled here during his tour of Germany and German politicians Joschka Fischer, Hans-Christian Ströbele and Otto Schily have also found their adopted home in Grunewald.
Here are some of Grunewald's most famous residents:
Joschka Fischer
Otto Schily
Hans-Christian Ströbele
Bernhard Brink
Sarah Connor
Paul van Dyk
Olli Schulz
Sightseeing: A tour through Grunewald
Pompous properties in the heart of the district, tranquil lakes and unique monuments – join us on our tour of beautiful Grunewald.
Exclusive properties in the Königsallee: from villas to detached houses
Hundekehlsee, Dianasee & Co. invite you for a walk
On the trail of German history: Grunewald Church
Real estate & prices per square metre in Grunewald
Grunewald is popular. Once known as a former district of the rich and beautiful, the neighbourhood away from the hustle and bustle of the big city is once again gaining in glamour and attractiveness. The demand for real estate is particularly high here, but the supply is low. This is also reflected in the current purchase prices. If you want to buy an apartment here, you have to reckon with prices per square metre of between 7,000 and 14,000 euros. Villa, detached house and semi-detached house prices range between 7,500 and 12,000 euros.
Reading tip: Berlin – The most expensive streets
Here's an overview:
Buy a house (existing): 9,673 €/m²
Buy a house (New): 10.559 €/m²
Buy apartment (existing): 8,175 €/m²
Buy apartment (New): 11.516 €/m²
Conclusion: Living in Grunewald
You want to live in Berlin, but appreciate not only the colorful city life, but also unspoiled nature and discretion? Then Grunewald is exactly the right place for you. Life in Grunewald is discreet, luxurious and exclusive. Not for nothing are the properties here considered the most expensive in Berlin. Those who appreciate life away from the hustle and bustle of the big city will find what they are looking for here. The path to your dream property in Grunewald is a long one. Demand is high, but supply is low. Most deals also take place off market. However, many a real estate portal can be the right place to start during your search for a home in Berlin. You want to buy a property in Grunewald? We recommend it: Contact the real estate agent you trust. You will not only benefit from his experience and expertise, but also from his wide network of sellers. Discretion is a top priority in Grunewald.
Berlin: Real estate in the capital
Capital, university city, historical stronghold and, as an international location, an attractive place to live for families, couples, singles and students. Accordingly, Berlin faces a continuously growing population due to immigration.
Berlin real estate market: overview
Berlin offers everything from fashion, art, finance, start-ups, and the list goes on. There is hardly a person who would not find their passion in this city of 3.75 million. This is also evident in the sprawl of the city and the different districts. For this reason it is often described as' many cities in one'. A walk through Berlin-Mitte is very different from Kreuzberg and Prenzlauer Berg is not often confused with Zehlendorf.

Living in Berlin: Popular residential areas
We present the most beautiful districts of the German capital and tell you where you can buy the best, highest quality and most exclusive properties to set up your new home, or which districts are best suited to invest in a property as an investment. Here we present the most popular residential areas – from upscale Grunewald to charming Schmargendorf and quiet Dahlem to historic Charlottenburg. Back to overview: Living in Berlin.

Selling real estate in Berlin: house, apartment and land
As an international location, Berlin is an attractive place to live for people from all over the world. While the district of Wilmersdorf in Charlottenburg convinces with its well-kept green spaces, the residential areas of Prenzlauer Berg and Weißensee in Berlin-Pankow inspire with their unbeatable prices and central location. You want to sell your apartment, your apartment building or your property in the world metropolis Berlin? With our free guides and tips on the topics of real estate sales and property valuation, you are well prepared. Back to overview: Selling real estate in Berlin.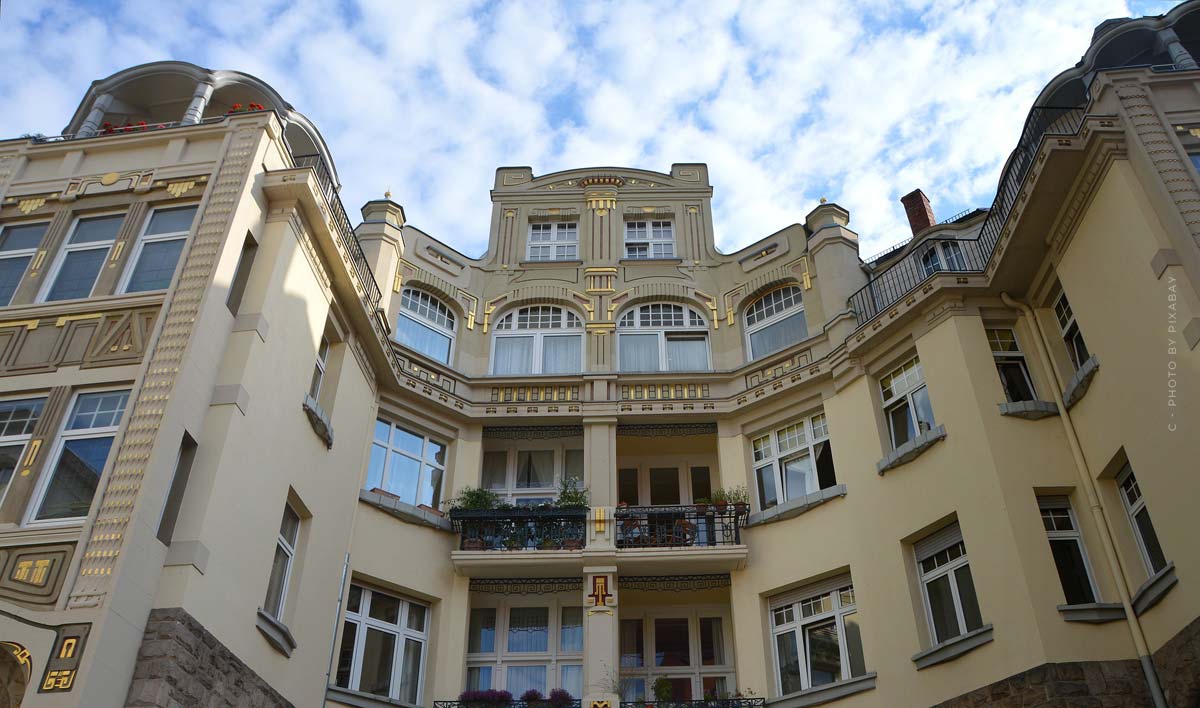 https://lukinski.com/wp-content/uploads/2021/05/berlin-grunewald-wohnen-haus-wohnung-grundstueck-quadratmeterpreise-tipps-immobilie-kaufen-gruen.jpg
800
1200
Laura
/wp-content/uploads/2023/09/lukinski-real-estates-immobilien-logo.svg
Laura
2021-05-26 11:20:28
2022-03-01 10:13:39
Living in Grunewald (Berlin): Real estate as an investment – viewing, tips and price per square meter for villa, apartment, land & Co.