Sanierung Meaning Explained – Renovation in German Real Estate Market
Germany – What is the meaning of a Sanierung? What's the difference between a Sanierung and Renovierung? Here, we explain all the details you need to know about renovating real estate in Germany. Renovation of a house means the repair and modernization of the building. Insulation, new heating systems and windows bring the building up to date.
Additionally, in the following there may be slight grammatical errors, as this article was written by a German tax expert. This does not detract from the quality of information.
Sanierung, Modernisierung or Renovierung? Why?
Further down we explain all the details about things you have to know about renovating or refurbsihing your house or property in Germany. But first, we look at what the terms which you will often hear in the German real estate market even mean. So, what does Sanierung mean?
What is a "Sanierung"?
A Sanierung is an improvement on fundamental issues or problems which make living in a building difficult or very uncomfortable.
In German, there are multiple words for what in other countries may all fall under the term renovation. There are three types of these. First, a Sanierung, which is a very fundamental improvement and update to all things in the house, this means e.g. old sinks may be replaced. The translation of Sanierung is refurbishment. In general this is more effort than just a renovation, as a real issue is fixed. A renovierung is the second type. Here, more aesthetic things like the colour of the walls will be redone. Lastly, a "Modernisierung". This is, as the word implies, when current state of utilities, walls, etc. are made more modern.
Sanierung is a renovation which fundamentally removes problems in your apartment, house, etc.
This article is part of our guide on German real estate and tax optimization. Learn more here:
Sanierung as Effective Increase in Value of your Property
The renovation not only provides a modern look, it also saves energy and thus increases the value of the house. For economic reasons, renovation often makes sense. This is also true if you do not want to sell the house and hope to get a higher sales price by the renovation. Because by the so-called energy renovation you can reduce your additional costs significantly, so that the investment pays off in the long run.
Risk of Damage Decreases: Selling Price Increases
In addition, the premiums for residential building insurance for refurbished houses are significantly lower than for properties without core refurbishment. This is due to the fact that the risk of damage is significantly reduced, so that in many cases more than half of the insurance costs can be saved. If you would like to sell your house and are not sure whether renovation is appropriate, you are welcome to contact us.
Holistic Refurbishment: One-time Expense
When renovating a house, it should always be considered as a whole. Because only extensive renovation leads to better living quality and lower energy costs. For buildings in desolate condition, a core renovation is necessary. In addition, under certain circumstances a roof renovation can become due. This is the only way to create the optimal basis for a renovation. Afterwards, a tight building envelope is produced, which, due to good insulation, ensures that the heating remains in the house.
This also includes the installation of a new heating system, which at least partially uses renewable energies. Multiple glazed windows with good insulation also contribute to a better energy balance.
Modernization and value enhancement at a glance:
Increase in value through modern appearance
Energy efficiency and economy
Higher living quality
Reduction of additional costs
Higher selling price
Core Renovation & Roof Renovation
Before you start with the renovation, you should have an expert determine which measures are necessary for your house. Once you have identified the weak points, you can start planning.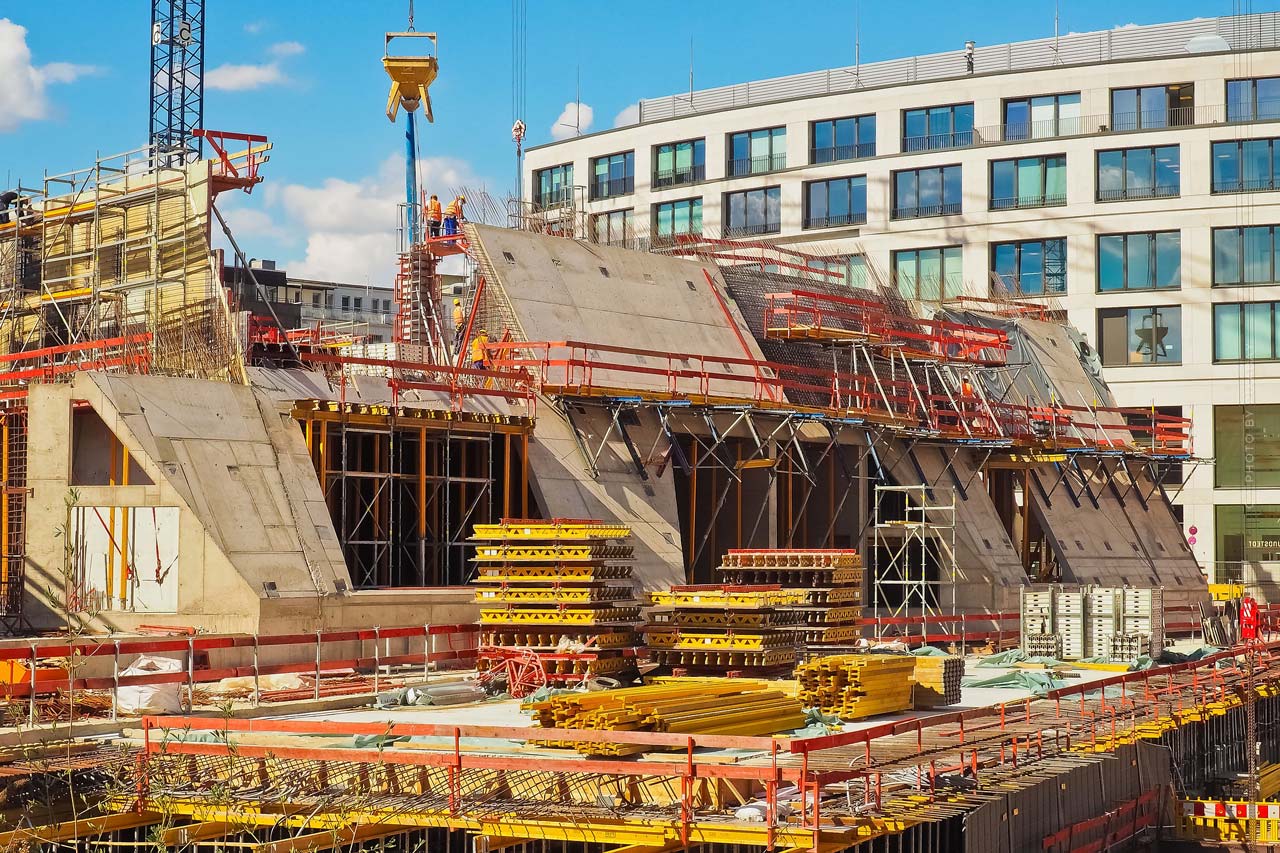 Core and roof renovation is by no means necessary for all buildings. However, if you buy a old building, it can happen that you are suddenly faced with this task.
All electrical and water pipes are replaced as part of the core renovation. In many cases, this also includes the complete roof covering. The condition of walls, ceilings, floors, windows and doors is checked extensively. If necessary, these are also renovated. Existing rooms are not destroyed, however. No walls are torn down.
The core of the building remains intact. If inner walls are torn down so that only the outer walls are preserved, this is called gutting.
Property Under Monument Protection
Germany is known for its strict laws protecting monument and historic status of buildings. Special caution is required for buildings that are under monumental protection. In this case, you must contact the responsible office for monument protection and ask for the conditions for core renovation.
Various funding options are available for core renovations, so you can save a lot of money. For example, you can deduct the costs for the craftsmen from your tax return and recoup up to 20 percent of the expenses.
20% craftsmen costs are reimbursed in your tax return
However, the maximum amount for a refund is 1,200 euros. In addition, there is the possibility to take advantage of one of the many support programs for the renovation of old buildings. However, you will usually only be able to benefit from these programs if you decide to carry out an energy-efficient renovation.
The subsidy programs differ from region to region and therefore vary greatly. A certified energy consultant can advise you in this regard and help you find the right program for you.
Maintenance Reserve According to Calculation Regulation
Reading Tip! In our formula collection you will find many more important formulas for the calculation of reserves, yield & Co. calculations and examples for buying, selling and renting. Rent or purchase price multiplier, gross yield, return on equity, property yield, reserves for repairs and much more.
There are too many small hidden costs when buying real estate in Germany to remember. Our guide:
Peter's formula
The Peter's formula assumes a useful life of 80 years.
The formula means that in a certain time 150% of the pure production costs (building costs without costs of paying for property, development, architect, etc.) for maintenance and reorganization will come up again.
For a House
80 years useful life
150% of production costs for renovation, maintenance
For condominiums in multi-family houses, the assumption is 100%. Distributed to 65% for work on common property and another 35% for work on special property.
For a Condominium
80 years useful life
100% of the manufacturing costs
Reserves Formation
If you calculate further exemplary with an object, whose production costs are 4,500 Euro per square meter, then this results in a monthly reserve of 7.05 Euro per square meter.
Reserve: house
Production costs: 4.500 € / m²
Monthly reserve: 7,05 € / m²
For condominiums, this results in a somewhat lower reserve of 4.50 euros per square meter for the owners' association.
Reserve: condominium
Production costs: 4.500 € / m²
Monthly reserve: 7,05 € / m²
Tip! These are divided into the aforementioned 65% for work on common property and another 35% for work on special property.
Reserve for owners' association: 4.65 / m²
Reserve apartment owner: 2,40 € / m²
These costs cannot be passed on to the tenant.
Annual reserve according to § 28, paragraph 2
Also the second calculation regulation supplies in § 28, paragraph 2 reference points over the appropriate height of an appropriate maintenance reserve. These cost estimates are significantly lower than those according to the Peter's formula, but are graduated according to the age of the building (based on production costs of 4,500 euros per square meter):
Residential buildings which are up to 22 years old = 21,30 € / m² living space
Residential buildings which are up to 32 years old = 27,00 € / m² living space
Residential building over 32 years = 34,50 € / m² living space
Building with elevator + 3,00 € / m²
Energy Renovation: Low Energy Consumption
Energy-efficient refurbishment is the repair of a building with the aim of ensuring the lowest possible energy consumption. If you do an energy update, you save heating costs, contribute to climate protection and can look forward to more living comfort.
This makes sense not only if you want to live in the house yourself, but also if you plan to sell your house.

More and more people are looking for sustainable and energy-saving houses. So you increase your chances on the housing market with an energy-efficient renovation. An important component of energy-efficient renovation is the effective and complete insulation of the building envelope. A continuous airtightness is the top priority here.
Outer Building: Outer Walls, Roof, Front Door, Windows & Co.
The building envelope includes not only the exterior walls, but also the roof, front door, windows and basement ceiling. All these parts shield the living space from the cold outside air. Poor thermal insulation of the building envelope has a catastrophic effect on the energy consumption of the house.
Up to – 50% reduction in energy demand = running costs
In many cases, the need can be reduced by more than 50% by means of an appropriate renovation.
Insulation: Mineral Fibers, Natural Insulating Materials & Co.
Various materials are used for insulation, such as mineral fibers or natural insulating materials, for example cellulose, hemp or cork. The higher the insulation thickness, the more energy can be saved. Leaks and thermal bridges must be avoided at all costs.
An airtight building envelope provides the best savings. With a modern heating system, which is largely powered by renewable energies, you can reduce the ecological footprint of your house and thus contribute to climate protection. At the same time, you can save energy with a new heating system, because most oil and gas heating systems are outdated and have poor efficiencies. Therefore a lot of heating energy is wasted.
Even if you choose a classic heating system that runs on fossil fuels, you may be able to save a lot of money.
Future-Oriented Heating Systems: Heat, Pellet & Co.
However, heating systems that use renewable energy are of course more future-oriented. You have a large selection of different systems. For example, there are heating systems that use solar energy or domestic hot water. Geothermal heating systems are also possible. Pellet heating systems are also considered climate-friendly. Which solution you choose depends not only on your preferences, but also on the individual circumstances. An energy consultant will find the optimal solution for you.
Before the "Sanierung": Energy Consultation
Before you begin with the energy renovation, you should take an energy consultation. Only with the help of an expert can you get the best out of your house. This is due to the complexity of the topic.
A house is always an overall concept that is influenced by many small changes. These should influence each other as positively as possible. Individual renovation actions that are carried out unprofessionally often do not bring the desired effect or even lead to unexpected additional costs.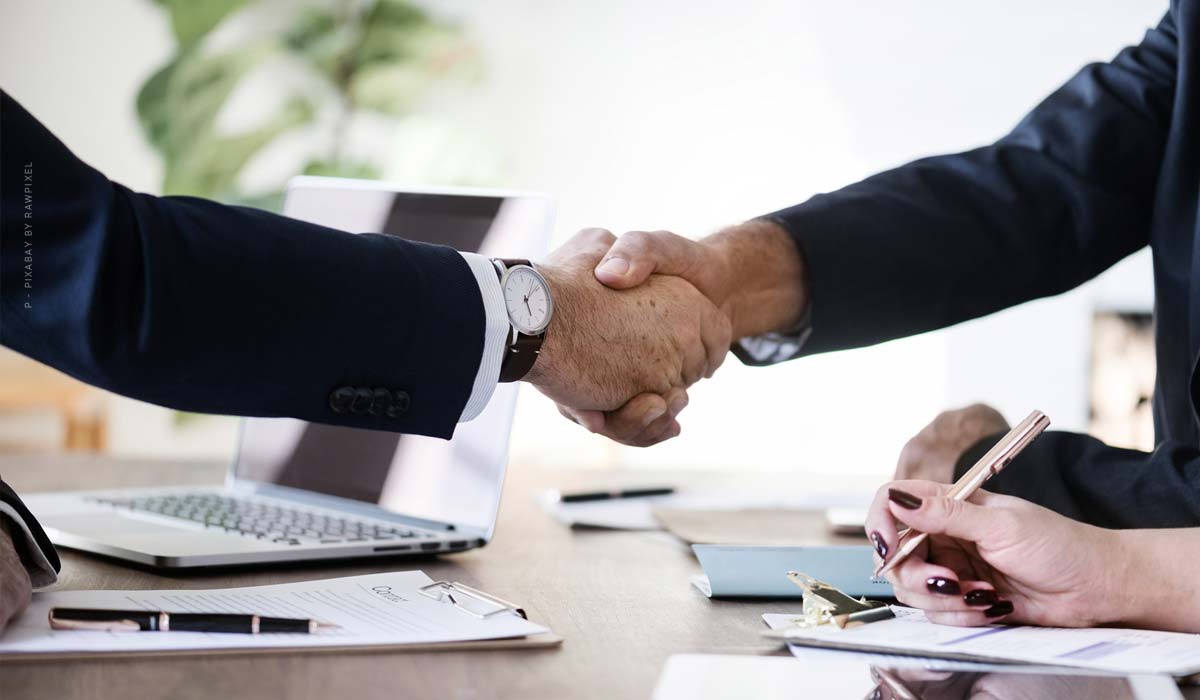 Certified Energy Consultants
In order to avoid this problem, let a certified energy consultant help you best. In Germany, these are certified and highly specialized professionals. These experts investigate the condition of the building and develops then together with you a concept for a meaningful and goal-prominent energy counselling.
He not only inspects the building, but also takes your needs into consideration and of course includes the budget in the planning.
In addition, he can point out possibilities to you that you did not even know existed before. If you are looking for a good energy consultant, you can for example contact the chamber of architects of your federal state or search the internet for a suitable expert.
State Subsidies
The German state encourages green energy, and therefore subsidizes it. Just like the energy renovation itself, the costs for the energy consultant can also be supported by subsidies. The Federal Office of Economics and Export Control subsidizes the energy consulting for single and two-family houses as well as for residential units.
Redevelopment of Old Building
Renovating old buildings – Old buildings are very popular because of their unique structure. Large rooms with high windows and old wooden doors, which may creak a little when opening and closing, stand for a traditional way of life. Many of the buildings are more than one hundred years old. A renovation can give the apartments a new shine. If extensive work is planned both on the façade and the interior, it is advisable to relocate tenants in advance.
For a complete refurbishment, the move-out of tenants is even compulsory. The same applies to owners who, with the support of the owners' association, have agreed on a renovation in a majority resolution. However, owners who have acquired a property for the first time also like to strive for a renovation of an old building with subsequent new letting. There is a good chance that the renovated apartments will enjoy great popularity in all regions of Germany and will subsequently be rented out at short notice.

Heating System
The topic of heating is not only interesting for building owners, but also for property owners. Heaters are not only necessary in a real estate, but also legally required. What types of heating are there, how do they have to be maintained and are there legal subsidies for the construction of certain types of heating or do the costs have to be paid completely by the owner?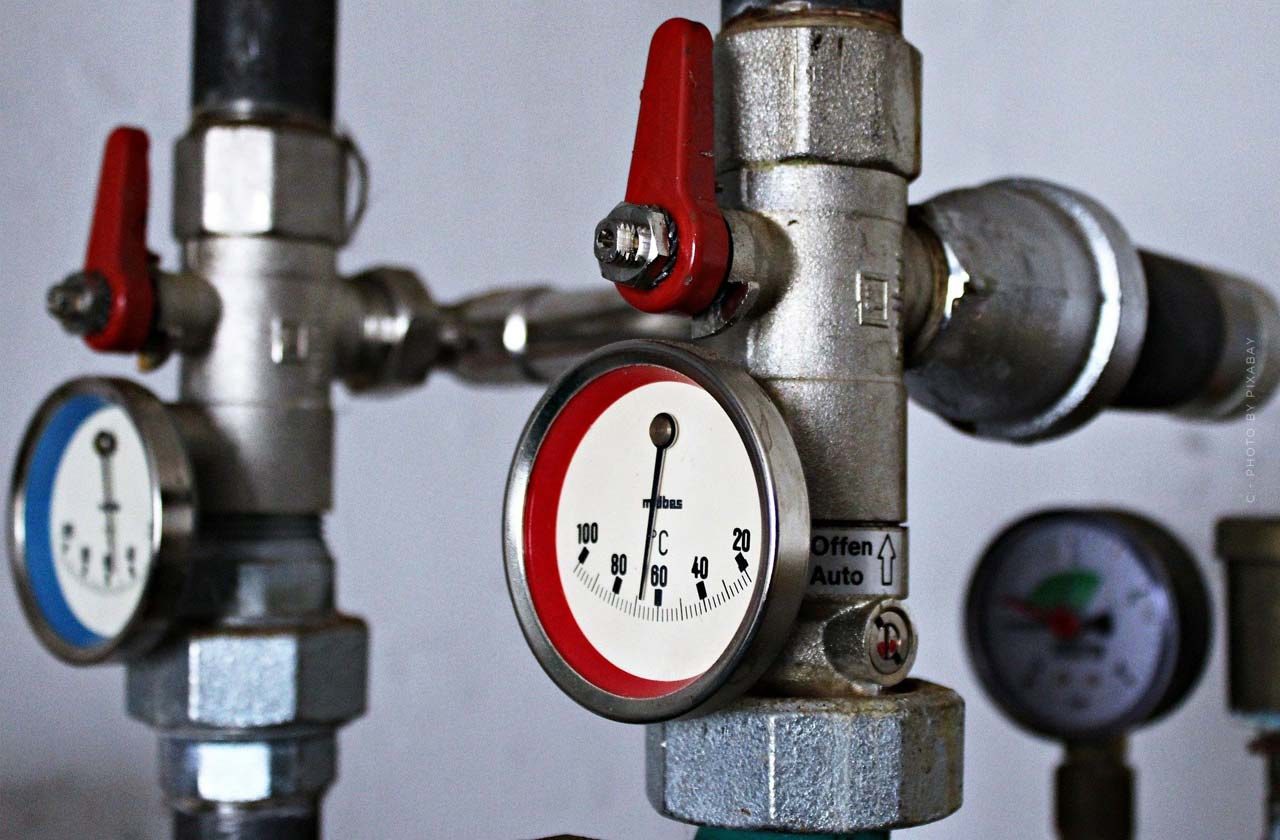 Solar heat: Solar Energy
Solar thermal is the process by which solar energy is converted into usable heat. In residential properties, the heat produced is usually used to heat water or for heating. Depending on the location and conditions of the property, this system can completely replace the previously used heating system.
State subsidy of 2,000 euros
Gas Heating: heating with natural gas, liquid gas or biogas
Gas heating is probably the most widespread type of heating in Germany and rightly so, because the system offers many advantages. Modern technology, efficiency and inexpensive offers characterize the gas heating. In addition, they are easy to combine with renewable energies, save space and can be easily installed during modernization and renovation.
Oil Heating: Heating with fuel oil or bio fuel oil
Oil heatings are after gas heatings the probably most frequently occurring systems in Germany. The function mode is simple and works for decades in the same way. The fuel fuel oil is pumped over an oil pipe to the heating system where it is sprayed and burned. The heat that is generated during this process is used to heat up the heating water and thus to heat the house. Most of these components can be found in the boiler, which now takes up little more than one square meter of space and can even be hung on the wall, depending on the model.
Pellet Heating: Ovens with pressed wood residues
A modern pellet heating system is known for low fuel costs as well as for environmentally friendly heating and is therefore one step ahead of conventional gas and oil heating systems. Also the function mode is relatively simple. The wood pellets are periodically delivered to the combustion chamber by means of a feeder, so the correct filling is fully automatic. The heat generated by burning the pellets is used in a separate boiler to heat the water. Thus, both the heating can be operated and the hot water can be produced.
Rental: Laws, Taxes & Tenants
Renting a property can be a great extra income, but it can also become your main job. Landlords have many duties towards the tenant and have to take care of the property. However, if this is successful, a lot of profit can result. We will explain how you can best let your property and how to find the right tenant for you.
There is so much to learn!
The Right Tenants, Suitable Lease & Co.
How do I set the rental price correctly? How does my advertisement appear attractive? And how do I draw up a suitable and fair rental contract? A future landlord asks himself all these questions, because in order to successfully rent out a property, a lot of knowledge and experience is required. But if you follow a few simple steps, you will make the leap to a successful landlord and profit from the earnings.
In addition come: Landlords have many duties and tasks, among these are for example the organization when changing tenants or the annual preparation of a service charge statement for the tenant. The rent can be set with the help of the local rent index, but it must always be considered whether the region concerned has a rent brake or not. The rental agreement should be fair for both tenant and landlord and should regulate all important points. When choosing the right tenant, it is not only the sympathy effect that counts, but also other important factors, such as creditworthiness – learn everything you need to know about renting your property in our article.
The correct tenants, suitable lease & Co. read on here:
Conclusion: Renovate Property
A core renovation brings your property up to date and increases its value at the same time. It increases the comfort of living and in most cases also reduces the energy consumption of the house. As a result, energy costs and the C0² emissions of the house can be reduced. Since in the long run a change to non-fossil fuels from heating systems is inevitable, you can also equip your house for the future. In order to carry out a renovation as effectively as possible, it is essential to seek the advice of an energy expert.
Thinking about buying a house? These are the best methods to save money on your investment
https://lukinski.com/wp-content/uploads/2020/01/muenchen-land-schwabing-mehrfamilienhaus-eigentumswohnungen-neubau-verkauft-entwickelt-baufirma-sanierung-kueche-bad-balkon-dachgechoss-ausbau.jpg
960
1280
Laura
https://lukinski.one/wp-content/uploads/2023/01/lukinski-logo-real-estate-investment-financing-1.svg
Laura
2020-11-03 09:57:49
2022-04-03 08:15:36
Sanierung Meaning Explained – Renovation in German Real Estate Market