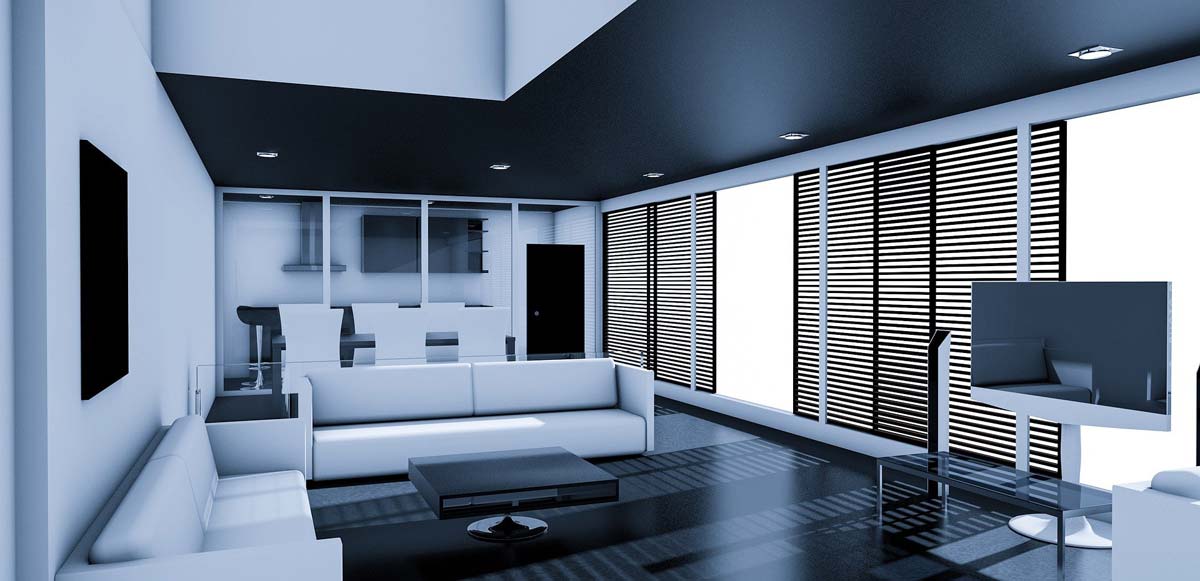 Apartment: Advantages and disadvantages of the modern small apartments for investment, renting & Co.
Buying an apartment – Are you looking for the perfect investment property, or would you like to buy an apartment, but are not familiar with different types of apartments, or would you like to learn more about apartments? Here you can find out all about apartments: size, features and tips to look out for? Like apartments, basement apartments or attic apartments, among others, belong to the smaller apartments with an average of one room. Depending on the apartment type, the room layout of the apartment differs. In the following we report on the apartment type Apartment and disclose all important information such as the advantages and disadvantages, the target group and apartment inspection. Here you can get to the overview of all common apartment types.
Apartment: What do you mean by this? Features, rooms and co.
Apartments are very popular, especially for the first own apartment, but also for other apartment seekers, the small apartments are very attractive. An apartment is a small flat with only one or at most one and a half rooms. Most of the time, the apartments are modernly furnished and have high-quality equipment.
In addition to the classic apartments, there are also furnished apartments. This type of apartment is particularly popular with people who are only looking for a temporary apartment for a fixed period of time. For a fixed price, the furniture and equipment can be taken over by the owner or landlord. This amount is often added to the monthly rent.
The word apartment is also used as a synonym for a holiday home.
Are you looking for a suitable apartment – whether as a tenant or investor? Then take a look at our guide to apartment types A-Z!
Room layout and sub-types: Single & Studio Apartment
The occupant of an apartment usually has 1-1.5 rooms of living space available, the square footage of the area is a maximum of 50 square meters. More expensive properties with luxurious furnishings can also have an area of up to 100 square meters.
Not all apartments are the same. A distinction is made between a single apartment and a studio apartment. The single apartment is a common one-room apartment, where the living room and bedroom are in the same room. The kitchen can be located in a separate room or as a built-in kitchenette in the apartment. The bathroom is located in a separate room.
The Studio Apartment is similar to the Single Apartment. In one room you will find the sleeping and living area. The difference between the two apartment types is the kitchen. Many studio apartments have a communal kitchen that is used by several residents of the house. However, the kitchen can also be installed in the form of a compact kitchenette in the living room. The bathroom facilities are also located in a separate room.
Advantages vs. disadvantages of an apartment: cost, size & demand
Apartments offer their users and owners a handful of advantages and disadvantages, according to which it must be decided whether an apartment meets the current housing needs and requirements. Thus, size, price and other aspects may be advantageous for some people, and disadvantageous or irrelevant for others.
Advantages: Inexpensive and furnished apartment for temporary living
Of all the advantages of an apartment, the cheap costs may be the biggest advantage of an apartment. Likewise, the ancillary costs are in the manageable range. For apartment seekers who are only looking for temporary accommodation, an apartment is also suitable.
Furnished apartments are particularly attractive for students who are looking for a cheap apartment near the university. Apartments for rent are best suited for interim rentals.
Favourable rental or purchase price
Manageable additional costs
Temporary accommodation (if necessary also furnished)
Suitable for renting and interim renting
Disadvantages: High demand of the apartments on little square meters
The small size of an apartment may be the biggest disadvantage of an apartment. Due to the small square footage, this type of apartment is only suitable for single people and not for couples or families. Apartments are very popular and there is a high demand for them. Knowing this, the apartment search should start early as getting an appointment to view can take weeks or months. Another negative aspect is that most apartments do not have a garden, terrace or balcony.
Small size
Only suitable for one person
High demand
Mostly no balcony, garden or terrace
What you should consider before buying/renting an apartment
There are many things to consider when buying or renting an apartment. Starting with the location of the apartment to points such as obligations as a tenant. The most correct point of an apartment are probably the costs incurred. Here it should be noted to have all costs in view (eg heating costs) and to be clear about the final amount to be paid. Points such as the rental period should also be specified in the contract.
Decisive for the choice of an apartment is the location and surroundings of the apartment. Transport connections and infrastructure should definitely be checked before moving in. Cellar, parking space & garden – many take these things for granted, but especially with a small apartment, premises such as the cellar should not be forgotten during the viewing. Upcoming duties such as cleaning the staircase or shovelling snow should also be clarified in advance. Pet owners should also ask whether pets are allowed in the apartment.
You already have a property and want to sell it? Our recommendation: Sell your apartment!
Who is an apartment suitable for: Apartment for singles, students & seniors
A key feature of an apartment is its small size, which is why apartments are particularly suitable for single people. The target groups of an apartment are both young and old. Low-income earners such as students or pensioners benefit from the low price of the apartment type.
Singles: low rent for own 4 walls
Especially in large cities, the housing demand is great, many single people are here looking for apartments. In addition to one-bedroom apartments are here especially 2-bedroom or multi-room apartments. For young working singles, settling in an apartment would be just the thing. The offer of apartments is particularly large in the big cities. Due to the low rental price, money can be set aside and saved, which can be used for leisure activities or saved for a more expensive property in the future.
Students: Privacy, Personal Responsibility & Self-Reliance
In addition to shared rooms and rooms in student dormitories, apartments are a cheap alternative for students who usually only have a low income. Your own apartment offers students and trainees privacy, but also a great deal of personal responsibility. Basement apartments are also ideal for students. This type of apartment is usually less expensive and is located in the middle of the city centre.
Seniors: Use of the good infrastructure (specialists, retail & Co.)
Another big target group for an apartment is seniors. Older people who used to live in the suburbs are now returning to the big city. This move is often justified by the better infrastructure in the city. Specialists, grocery stores and pharmacies are located in the immediate vicinity. For seniors without a partner, a barrier-free one-room apartment on the ground floor is best suited. Did you know that loft apartments are also ideal for seniors? Due to their one-storey nature, barriers such as stairs are eliminated, which minimises the risk of injury.
Viewing appointment: checklist & info
Before you go to view your dream apartment, there are a few things to consider. From a well-groomed first impression to questions from the landlord/agent: This checklist should help you avoid mistakes and keep the most important points in mind.
Well groomed and professional appearance
Punctual appearance
Bring a companion
Daylight viewing
Consider & ask questions (pets, utilities, responsibilities, etc.)
Bring personal documents (identity card, proof of income, employment contract, etc.)
Prepare for possible questions from the landlord/agent
Look out for defects (mould, plaster, flooring etc.)
Take photos of the object
Thinking about/allowing time for the decision for the apartment
Financing & investing in your condo
An important point is the financing. Whether through equity or a loan. Special construction loan calculators can determine the construction interest rate of the apartment. However, it is advisable to still invest at least 20-30% of your own capital in the property. The higher the percentage of equity, the lower the conditions and you benefit from lower interest rates.
For those who want to invest in real estate, but do not have a lot of money available, an apartment should be the right solution. For an apartment does not have to invest as much money as in a large apartment or even a house. Since there is a great demand, a tenant can be found quickly.
Tip! In the comprehensive article Real Estate Financing you will find tips on loans, interest rates & Co.
Review purchase contract / lease agreement: List
The contract, regardless of whether it is a purchase or a lease, seals the deal and should therefore be reviewed. If this is not done, the buyer and tenant can fall into traps with serious consequences. It should contain all the terms and conditions that must be fulfilled by both parties.
Contents that should be defined in any case are:
Personal details of the two parties buyer and seller
Object of purchase
Property Description
Purchase price and terms of payment
Real estate transfer tax
Date of transfer of the property and economic transfer
Buyer's right of withdrawal in case of hidden defects
Leases and tenancies
Conveyance
Lasting power of attorney
Pre-registration
Agreements on renovations or interior
Other points
Buying an apartment: costs, estate agents & renting
Buying an apartment is no small matter and requires a lot of time to think and good preparation. Anyone who has finally decided to invest in a property is faced with new tasks. There are many things to consider in order to avoid mistakes from the outset. In the comprehensive article on buying a flat you will find tips and explanations on topics such as costs, estate agents, renovation and renting, in order to make the purchase of your condominium as smooth as possible. The timing of the investment is also discussed here.
Checklist for your apartment: rental period, price & etc.
In order not to lose the overview, a checklist should be made for the new residential property. This will be the optimal orientation guide and contains all the important information. If you have these factors in mind and all the necessary points are met, then nothing stands in the way of buying or renting your apartment.
Rental price
Rental period
Additional costs
Design of the kitchen (kitchenette, communal kitchen, individual kitchen)
Other rooms of the apartment
Duties within the tenancy
https://lukinski.com/wp-content/uploads/2021/01/apartement-wohnung-kaufen-verkaufen-mieten-vermieten-osten-merkmale-vorteile-nachteile-tipps.jpg
581
1200
Laura
https://lukinski.one/wp-content/uploads/2023/01/lukinski-logo-real-estate-investment-financing-1.svg
Laura
2021-02-09 06:10:25
2022-03-01 10:26:05
Apartment: Advantages and disadvantages of the modern small apartments for investment, renting & Co.