Convert house + increase value before selling: analysis, renovation, costs, how to proceed?
Home remodeling can put an old property to new use. Is it worth the investment before selling the house? Small rooms can be combined. Alternatively, new rooms can be created. Roof conversions or basement conversions can even add new square footage. This opens up a lot of possibilities for current home occupants, but can sometimes make sense if you are looking to sell your home. Especially for older homes with small spaces, remodeling can work wonders and appeal to more buyers. However, remodeling involves a lot of effort and a large financial outlay. So you should only use it to increase the value of your property if it noticeably improves your chances on the real estate market.
Properly plan house remodeling – analysis, budget and goal setting
As an owner who wants to sell their home and get the best price possible, consider having renovations done beforehand. This can make the house more attractive to the buyer and increase the general interest. Sometimes, however, it makes sense to forego renovations and leave them in the hands of the buyer. In this case, however, a significantly lower purchase price can usually be achieved. Here it is important to carefully weigh up the costs and benefits.
Through a well-planned home remodeling, old properties can be designed in a new way. For the success of the project, thorough planning and cooperation with professionals is of great importance. Seek the advice of architects, structural engineers and tradesmen and choose a company you trust to meet your needs and expectations. Whether a house conversion makes sense when you sell the property must be decided on an individual basis. If you are unable to sell the property without remodeling, it is worth the effort. If you are looking for professional home selling assistance, give us a call!
Before the start of the conversion, some considerations must be made. Make clear what your ideas are and to what extent you want to change the existing property. If necessary, you can seek advice from an experienced architect. List everything you want to change and which parts of the house are affected. Also consider whether you are planning an extension in addition to the conversion to increase the living space.
How much does it cost to remodel a home?
What is the cost of remodeling old house?
What do I have to look out for during the conversion?
How much does it cost to hire an architect for a remodel?
Planning phase and building analysis
Establish a preliminary approximate schedule and include delays in the calculation. These can occur unexpectedly due to undiscovered defects. Also set your budget. Once you have documented your ideas, the concrete planning phase can begin. This absolutely includes a building analysis by a professional. A master builder is the ideal contact person for this. He or she can identify defects and structural damage and give you a more accurate time frame for the remodel. It is also necessary to talk to a statistician. This person will inform you about the building regulations and check the statics of the building. It is essential that load-bearing walls remain standing. Now it will quickly become clear which of your ideas are feasible and which are structurally impossible. Compare your new findings with your original planning and create a new conversion plan on this basis.
Financing plan – craftsmen, material costs & financial reserve
Now you can create a financing plan. To do this, you can obtain various quotes from tradesmen and construction companies. Compare the prices and keep an eye on your budget. In addition to the costs for the craftsmen, there are of course also material costs. Create a cushion and ensure you have a financial reserve of about ten percent of the total budget. This is for unforeseen costs.
Permits for conversion work
A number of permits must be obtained prior to remodeling. Not all remodeling work requires a permit. However, if you are planning to add a storey or an extension to the house, you will need permission in almost every case. Even if you are converting the house to create a granny annexe or you are having a conservatory built, you will often need permission. Since these regulations differ from state to state, no general statements can be made. It is therefore essential to enquire at the relevant building authority. If you plan your conversion together with an architect or engineer, you can rely on their expertise. Craftsmen who are authorised to submit building documents are also familiar with the regulations.
This is how you find competent service providers for the conversion
For the remodeling of your home, it is best to turn to master companies. They stand for quality and have the necessary skilled workers. When choosing, pay attention to the focus of the respective master craftsman company and which projects they normally carry out. References are always a good indication when it comes to the quality of a company. Smaller renovation tasks that you would also like to have carried out in the course of the renovation, such as laying new floors, can also be left in the hands of independent craftsmen. Contact regional master craftsmen and meet with a contact person in person. Home remodeling involves large sums of money. A get-to-know-you meeting can build trust and eliminate doubts. When you feel you've found the right company, you can ask for a quote after inspecting the property together. It is best to get quotes from different companies.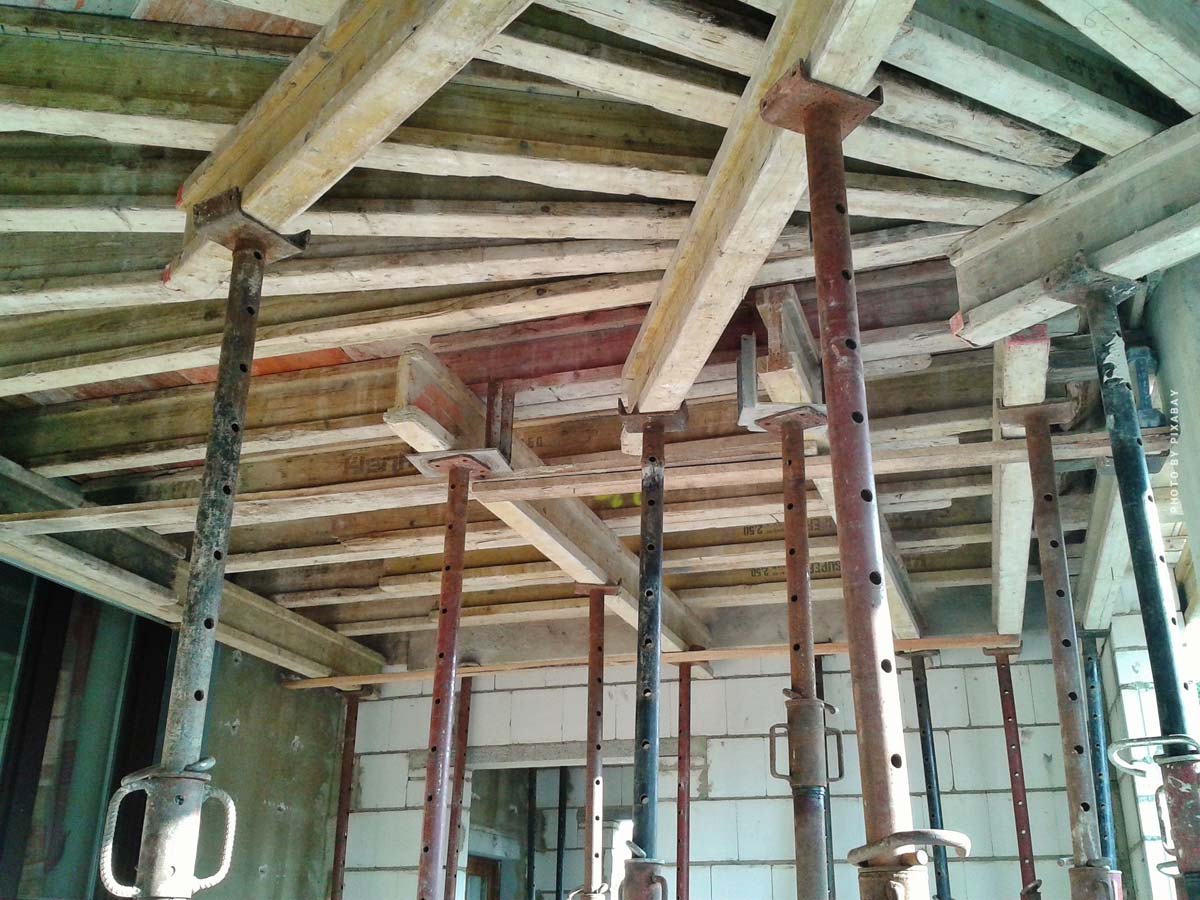 Request alternative offers from trades
You may have to hire different companies anyway. It always depends entirely on what and how much you want to remodel. A company that moves your walls may not be able to tile the bathroom. Once you have decided on a quote, a contract will be signed. In it, all of the remodeling work you plan to do should be put in writing. Since each remodeling project is individual, the contract should also be custom made. Model contracts cannot capture the complexity of the project and are therefore useless. To be on the safe side, you can have the contract checked by a lawyer. However, bear in mind that this may involve further high costs.
Delays and fixed price
If delays occur during reconstruction, the service provider is not always to blame. Construction measures rarely run without problems and additional obstacles. There are many reasons for this. For example, undiscovered defects that become apparent during the remodeling process cause time delays. In addition, you as the builder may change your mind about details during the remodel and order additional work. This can also cause the schedule to be blown up. In this scenario, always keep an eye out for additional costs coming your way and ask the service provider to let you know if there are any new costs. This way, you'll keep an eye on your budget and end up with a bill that won't bankrupt you. Alternatively, it is possible to negotiate a fixed price with the tradesman.
Final building inspection
After completion of the project, the building inspection is due. Take a look at the result in peace. Even if you are not an expert, you can at least judge whether everything looks neat and works. If you are working with an architect, he can of course accompany you and advise you. If you notice any defects, these must be rectified by the tradesman. Set a deadline for this, unless this is stipulated in the contract. Only when everything is to your satisfaction will the invoice be paid.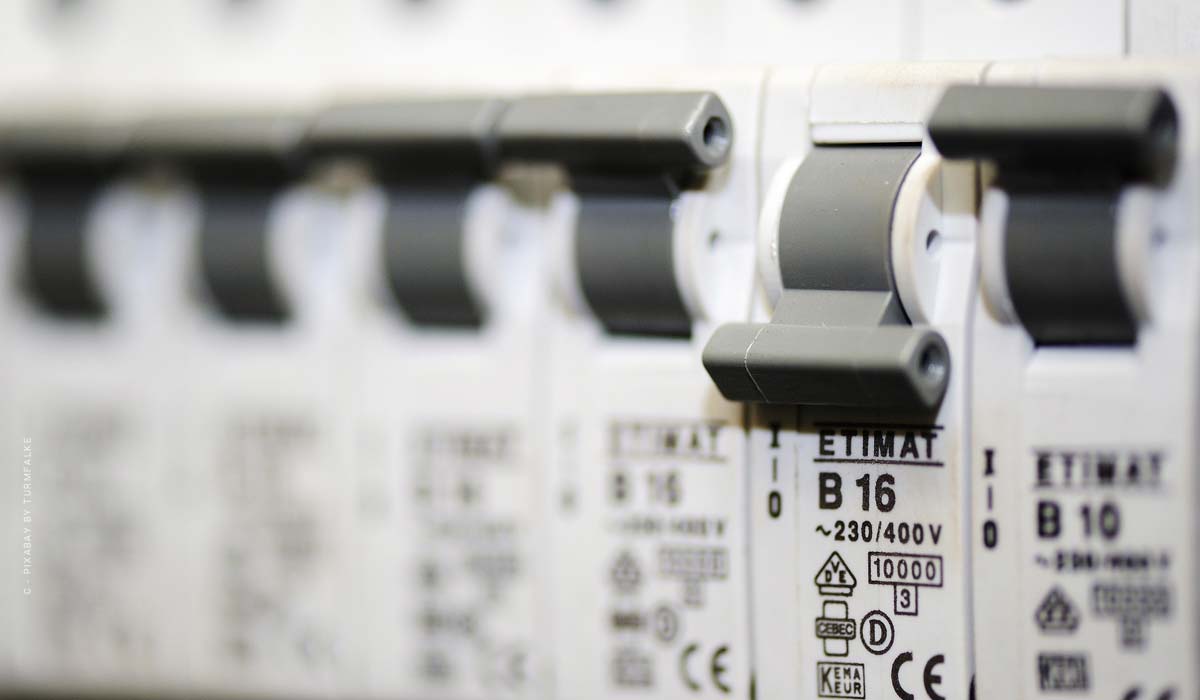 Difference between a renovation and a refurbishment
A renovation is a visual improvement in which visible damage is repaired and living comfort is enhanced by better equipment, for example in the bathroom or kitchen. In this way, renovation differs from refurbishment, in which structural defects are removed. Renovation is therefore not absolutely necessary, but can lead to a visual upgrade and make the property more interesting for potential buyers. Wallpapering walls, repairing minor damage to the facade or laying new flooring are all part of a renovation. So, a renovation does not mean the complete renewal of the house. Instead, details are tweaked to make the property look more inviting overall. First impressions count and cannot be repeated. In order to appeal to as wide a range of people as possible, the renovation should result in a result that is as timeless and neat as possible. Extravagant wall colors and gold-plated fixtures in the bathroom appeal to only a small percentage of the population. Brightness, cleanliness and an immaculate condition of the property, on the other hand, are universally rated as positive.
Upscale, normal or simple equipment
Upscale, normal or simple equipment?
Adapt renovation to real estate
You've probably seen real estate listings that advertise upscale amenities.
Other offers talk about a simple or a normal equipment. This is understood to mean different standards, which of course affect the purchase price and may attract different clientele. With a targeted renovation, you can give your property the desired standard. It makes sense to adapt the furnishings to the property as much as possible.
A villa or a spacious apartment in the city centre, for example, can be better advertised with upscale furnishings. Potential buyers are prepared to spend a lot of money right from the start and want the interior of their dream property to meet their requirements. A small terraced house in the suburbs, on the other hand, is better suited to normal or simple furnishings.
Location and neighbourhood: influence on building elements
The surroundings and the location also play an important role when deciding on a standard of equipment. By looking around the neighborhood, it is usually easy to see if your property fits in with the surrounding area. If the home is in an area with mostly upscale homes, buyers who want to live in an upscale environment are more likely to be interested. Before you take action, plan your renovations accordingly.
Upscale equipment
Upscale equipment must meet high standards. Bathroom, central heating and double windows are mandatory here. The flooring can be high-quality carpet, natural stone or parquet. In the bathroom and kitchen there is a tiled floor. In addition, no supply lines may be visible. They disappear invisibly under the plaster. With the appropriate renovation work, you can give your property an upscale standard. Other extras, such as a fitted kitchen, integrated lamps or an alarm system also contribute to an upscale interior and are considered a luxury by buyers.

Normal equipment
Houses with normal equipment are equipped with double windows, at least on the windward side. Here, too, the utilities run mostly under the plaster. Bathroom and kitchen have a tiled floor. There is also central heating. Basic fittings are houses with single windows, linoleum or PVC flooring and no central heating. Many supply lines run above the plaster. A less than optimal layout of the rooms can also result in a classification in a simple equipment. Through renovation work, you can transform a house with simple fittings into a property with normal or upmarket fittings and thus appeal to completely different groups of buyers.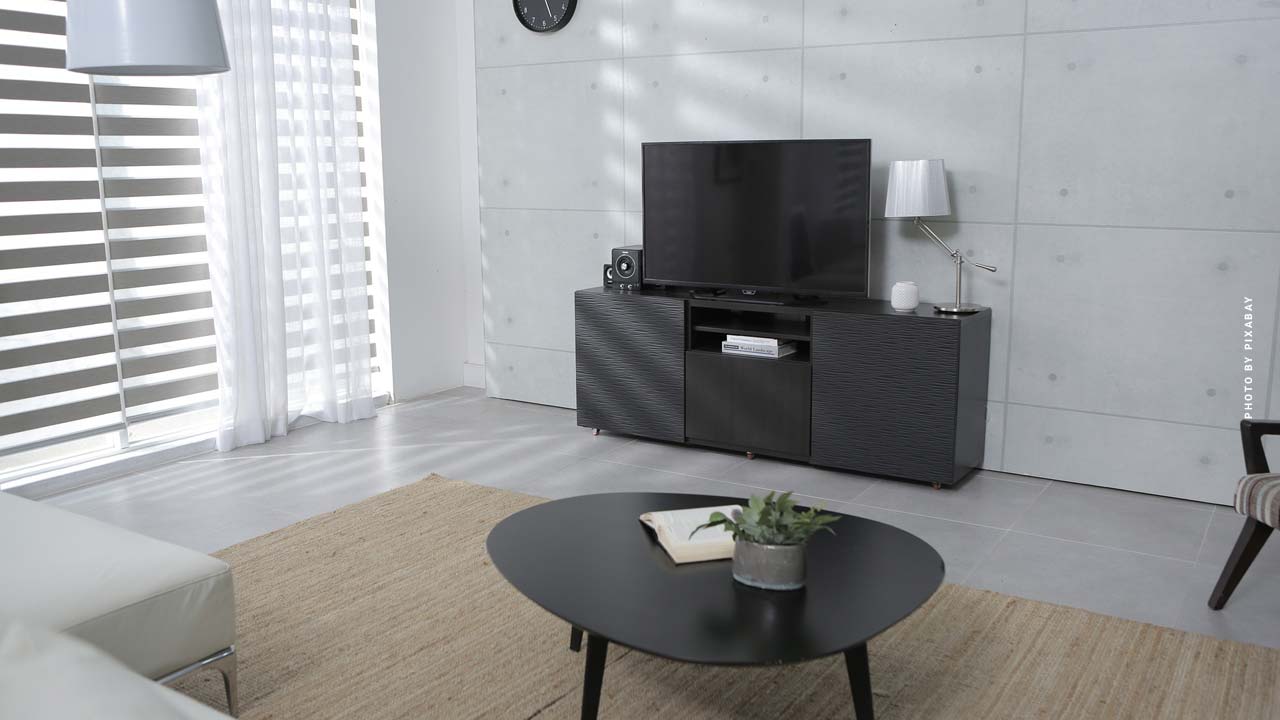 Renovate different living areas
You need to properly weigh the costs and benefits when renovating different living areas.
Weighing costs and benefits correctly
In a house, there are many construction sites that are candidates for renovation. One of them is the bathroom. A renovation makes sense if there is visible damage or if the equipment is no longer up to date.
Bathroom: Tile, WC, tub & shower
Bathrooms with small tiles and trees on the wall tiles are no longer in line with current tastes and are considered outdated. They can look unattractive to the buyer. So new tiles are a worthwhile investment. However, replacing the toilet, bathtub and shower is very costly and does not always make sense. Here it is important to weigh the costs thoroughly against the benefits and question the necessity. In a house with upscale furnishings, however, the sanitary facilities should also be brought up to date. Outdated bathrooms are a reason for buyers in this price segment not to buy the property.

Kitchen: renovation and modern look
The renovation of the kitchen can also be reflected positively in the purchase price. A modern kitchen can increase the purchase price by 4.5 percent. In this way, a few thousand euros can be gained in many cases when selling real estate. However, the costs for the kitchen must be deducted. If a kitchen already exists, a new one does not necessarily have to be installed. Old fronts can easily be replaced with new ones. A better interior additionally enhances the value of the kitchen. Modern electrical appliances make the superficial renovation complete.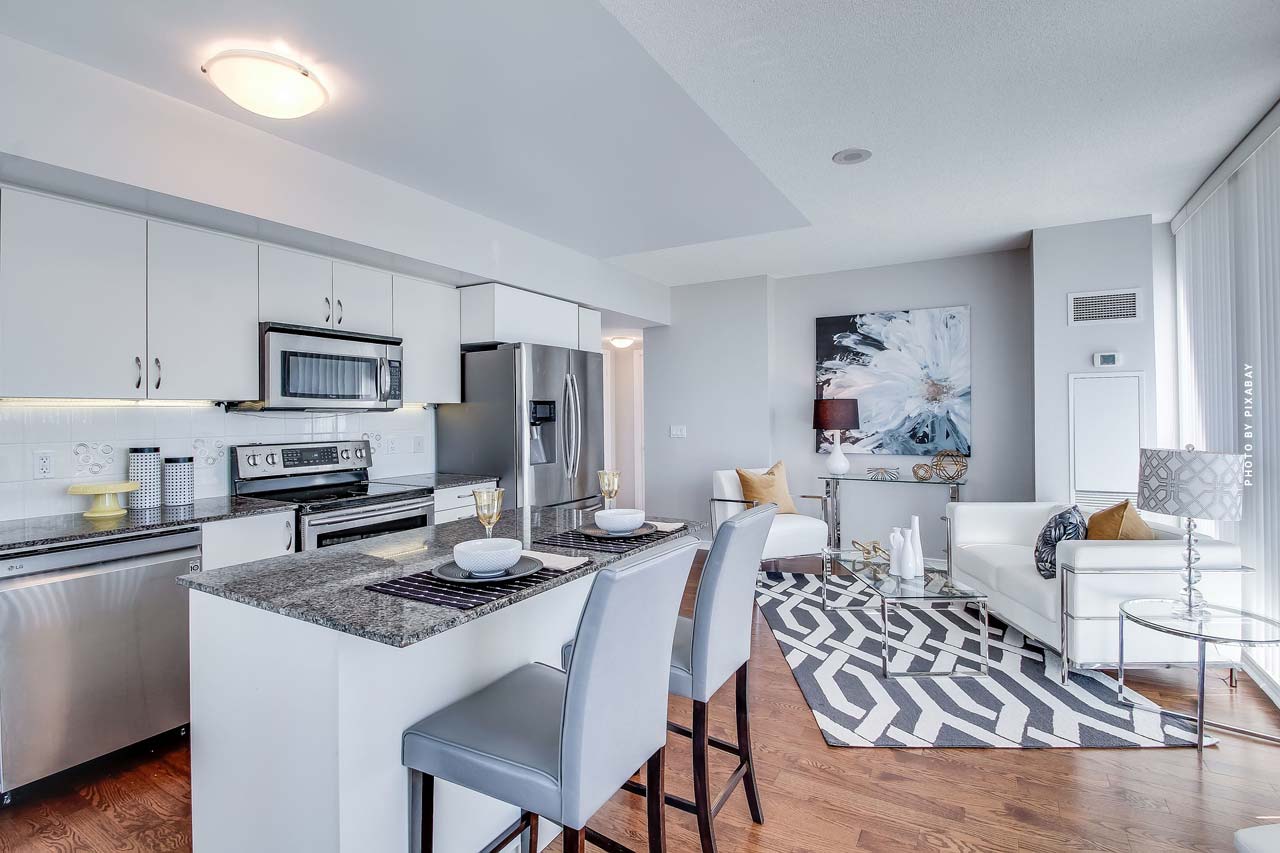 Living areas: Wallpaper, Laminate & Co
A renovation of the living areas is almost always worthwhile. It makes for a neat and tidy impression. Depending on the condition of the house, not all walls need to be re-wallpapered and all floors need to be re-laid. Wallpaper that is in good condition can be painted over and wooden floors can be sanded down. Damage to laminate flooring can be repaired with laminate infill and defective tiles can be replaced individually. However, if you want to raise the standard of the decor, it may be necessary to replace the floors, for example. Also bear in mind that certain floor coverings are considered out of date, despite their high quality. Carpets, linoleum and cork flooring are no longer desired by most buyers and will reduce the purchase price for this reason alone, even if they are in good condition.

Wallpapering is always advisable
Wallpapering the living rooms, on the other hand, is always advisable when the old wallpaper no longer accepts paint or cannot be painted over. For example, a woodchip wallpaper tolerates about six coats. If you decide to redecorate the living rooms, you can choose between different types of wallpaper. For living room and bedroom normal paper wallpapers or non-woven wallpapers come into question. In the kitchen or in the hallway, however, waterproof latex wallpapers are a good choice. They can be easily wiped off and are therefore the perfect choice for heavily used areas.
Conversion of older houses and apartments
Many older houses and apartments have great potential in terms of a new design. It is not always necessary to demolish the building and build anew. This variant is often chosen by builders. However, it is not very profitable. Demolition sometimes involves high costs, especially if there are harmful substances to be disposed of. In addition, there are the costs for the new building. In many cases, it makes sense to consider rebuilding. If the substance of the building is in good or very good condition, the property can be gutted and remodeled. If you own an older building that you would like to sell, we would be happy to make an appointment with you for an individual inspection. Together with a building expert, we can decide whether the building is suitable for a comprehensive conversion and can be offered on the market accordingly. Since the demand for real estate in Hesse and Rhineland-Palatinate is high, we can successfully assist you in selling your property in most cases. Get in touch with us without any obligation. We look forward to your call.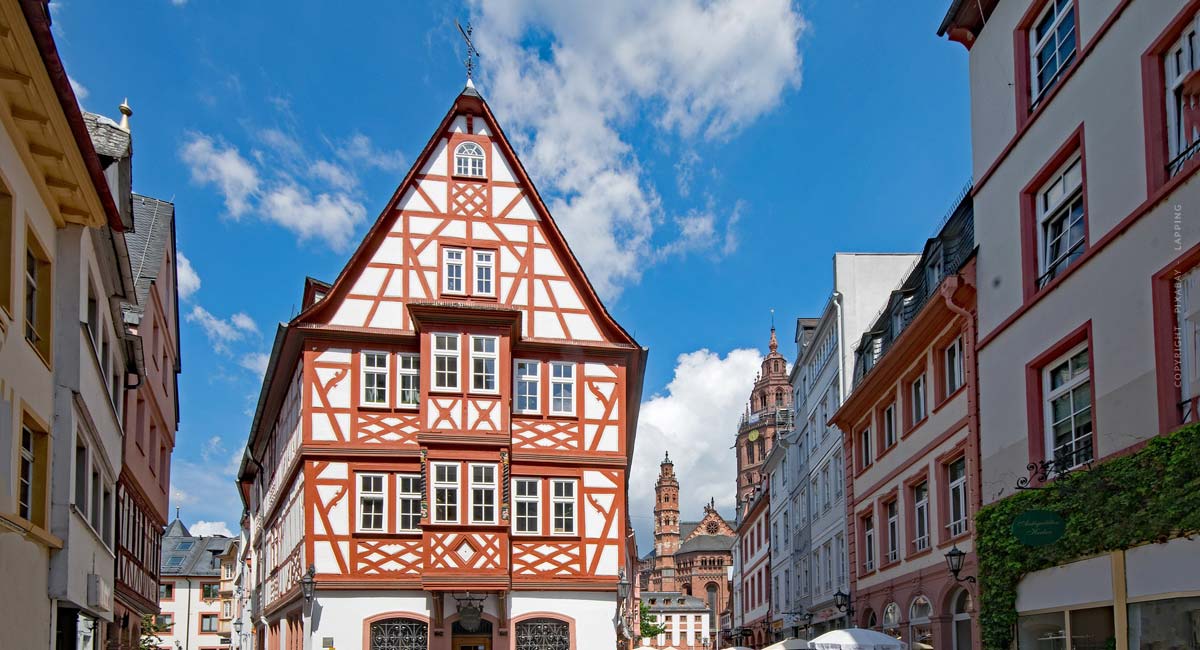 Prerequisites for a successful conversion
Before you decide to remodel an older home, it is important to find out what is feasible. Surely you have many ideas that you would like to implement. What is possible and what is not, however, depends on the condition of the building and the statics. For many builders, the question of cost also plays a very important role.
Verification of the statics
Before you start with the actual conversion, a review of the statics is required as part of the feasibility study. It is a great advantage if you are in possession of building plans. These make a statement about the way in which the building was constructed. In principle, it is possible to tear out walls and reconstruct them. However, these must not be load-bearing walls. If you remove them, the consequence may be the collapse of the building or some parts of it. If you want to remove a load-bearing wall, it is important to support the building beforehand. You are hardly limited in terms of what you can do. However, changing the statics is a cost issue. Many measures related to maintaining the statics are expensive and may only be carried out by a professional. In any case, a comprehensive renovation should be accompanied by an experienced structural engineer. However, if you limit yourself to comprehensive renovation work, you can do without a structural engineer and save the costs.
Calculate costs safely in advance
If you have decided to remodel because building a new home was too expensive, your funds are sometimes limited. However, a comprehensive remodel can also yield very nice results. A complete remodel sometimes costs as much as or even exceeds the cost of a single-family home. Basically, though, you can operate within your margin. Even if you only have a small budget, a lot can be made of it. Also consider whether you would be willing to do your own work. You will save money on the labor hours that you would have to pay to the tradesmen. Technical skills and a good hand are important prerequisites for the provision of personal services.
Redesign walls and floors
Remodeling a home involves many small investments. If you decide to completely gut the house and completely redesign the interior, you will have to reckon with a five-figure sum in the low to medium range in any case. The design of the walls and floors alone will cost 10,000 EUR or more. The high financial expenditure for the craftsman hours is already included in this amount. However, it makes little sense to take on the laying of the floors and the wallpapering yourself if you are not experienced in this. In this case, you should hire an experienced craftsman and look for cost savings elsewhere.
Bathroom and kitchen planning
There are a variety of beautiful design options for the bathroom and kitchen, but they are very costly. The advantage of remodeling the house is that you can re-route pipes and electrical wiring. So it is possible to install taps, toilet and shower in a different place. You can even choose a different room if you don't like the previous layout. However, again, plan for a five-figure sum in the lower or middle range.
Determine real costs
The total cost of a remodel can quickly exceed 100,000 euros. A comprehensive redesign with the assistance of a structural engineer quickly exceeds the costs you would have to bear for a new construction of the house. It is important that you compare costs and benefits and really include all the little things in your planning. Define generous sums by rounding up significantly. Then add an amount of 10,000 euros for the things you have forgotten. Then you are protected from unpleasant surprises and may even have capital left over with which you can fulfil some special wishes.
Allow for buffer: planning costs + 10%.
Converting a house can be an attractive alternative to buying a new one. It is important that you clarify, if possible before buying the property, which planning you can implement and what costs you will incur. You should only complete the purchase when you are sure you have found the right property. Contact a structural engineer and have a feasibility study done. Only when all the plans are feasible to your satisfaction is it the right time to buy the property. Would you like advice from a professional? We are happy to be of service to you. Simply make an appointment for a non-binding discussion.
Conclusion: Renovation before selling the house
Renovation work before the sale of the house is reflected positively in the selling price. However, the costs and benefits should be thoroughly reviewed beforehand. If you decide to renovate, you should refrain from extravagant experiments. Because you do not know the taste of the buyer. Timeless, bright and well-maintained rooms appeal to most potential buyers. In addition, you should think about the desired standard of furnishings and plan the renovation accordingly. By replacing floors and wallpaper and renovating the bathroom and kitchen, you can specifically improve the standard of furnishings and thus improve your chances on the housing market.
https://lukinski.com/wp-content/uploads/2018/09/auszug-umzug-haus-fachvwerk-gebauede-anstrich-farbe-boden-belag-holz-kisten-dach-fenster-hd-foto.jpg
853
1280
Laura
https://lukinski.one/wp-content/uploads/2023/01/lukinski-logo-real-estate-investment-financing-1.svg
Laura
2019-06-13 12:00:31
2022-03-01 09:04:54
Convert house + increase value before selling: analysis, renovation, costs, how to proceed?