Living in Dahlem (Berlin): Buy a house, flat or plot of land – the best streets, prices per square metre and tips
Living in Dahlem – The upscale villa district of Dahlem is one of the most luxurious and exclusive residential areas of Berlin, along with Grunewald, Charlottenburg and Tiergarten. If you live here surrounded by magnificent green spaces and breathtaking villas, you can consider yourself lucky. Would you like to invest in a property in Dahlem as a capital investment? Find out everything you need to know about living in one of Berlin's most exclusive districts. In addition: A tour of the most beautiful corners of the quarter, as well as all square meter prices for apartments, houses and land – Welcome to Dahlem! Back to: Living in Berlin.
Living in Dahlem: Magnificent villa district away from the big city
The attractive district of Dahlem delights with its perfect blend of idyllic tranquillity and colourful city bustle. At the same time, Dahlem is one of the most beautiful neighbourhoods in Berlin: the streets are lined with pine trees and the villas line the roadside in awe-inspiring splendour. The demand for real estate is particularly high here. No wonder: after all, Dahlem is perfectly located and offers a high standard of living for young and old.
Welcome to Berlin: Capital of Germany
Berlin is considered an international fashion, art and culture metropolis. Moving to Berlin sounds appealing and offers quite a few new possibilities and opportunities. The capital of Germany is a breathtaking city in every respect. Whether shopping on Kurfürstendamm, sightseeing at the Brandenburg Gate or tracing history in Berlin's many museums. Its historical value is also unsurpassable. Berlin really has it all!
Dahlem: Map & Location
In the west of the federal capital lies Dahlem – one of the most sought-after residential areas in Berlin. While the Grunewald district borders to the west, the sought-after residential area of Schmargendorf is located to the north, Steglitz to the east and Zehlendorf to the south-west.
Sights: Brücke Museum, Thielpark & St. Anne's Village Church
Dahlem is not only home to some of the most exclusive real estate in the city, but also to a variety of historical monuments and sights. Dahlem is not only home to a number of parks, such as the Thielpark and the Dreipfuhlpark, but also to a number of museums.
Among the most famous sights in Dahlem are:
Bridge Museum
Allied Museum
Village church St. Annen
Thielpark
Dahlem Domain
Dreipfuhlpark
Popular with German celebrities: Otto Hahn, Lise Meitner & Zarah Leander
Celebrities feel at home in Dahlem. This district can look back on a long and eventful history. Not only were the German scientific greats Fritz Haber and Otto Hahn at home here, but also actor Victor de Kowa and actress Zarah Leander.
These prominent names have left their mark on Dahlem even today:
Fritz Haber
Otto Hahn
Lise Meitner
Victor de Kowa
Zarah Leander
Karl Schmidt-Rottluff
Sightseeing: A tour of Dahlem
From Clayallee to Parcelliallee – the streets of Dahlem are among the most beautiful in the city. Here, not only one breathtaking villa stands next to the next, but also the apartment buildings make quite a statement. Join us on our tour through romantic Dahlem. Also: the adjacent botanical garden!
Romantic suburban flair on Clayallee: villa, detached house & co.
Botanical garden and museum next to the free university
Parcelliallee: Exclusive plots and safe residential area
Real estate & prices per square metre in Dahlem
The cityscape is characterized by awe-inspiring villas, the green spaces are always well-kept and the real estate prices are constantly on the rise. Would you like to live in Berlin? Renovated apartment in an old building, luxurious detached house or exclusive villa – in Dahlem everyone finds his home. Newly built houses are the most affordable here. These cost an average of just under 2,345 euros per square metre. If you want to buy an apartment or a house that is more than three years old, you will have to pay a lot more. Especially for renovated existing houses, which were subject to change with craftsmen and architects, and new construction apartment you can expect at least 8,000 euros per square meter.
Reading tip: Berlin – The most expensive streets
Here is an overview of the prices per square metre:
Buy a house (existing): 8,522 €/m²
Buy a house (New): 2.345 €/m²
Buy apartment (existing): 6,236 €/m²
Buy apartment (New): 8.373 €/m²
Conclusion: Living in Dahlem
Living in Dahlem is luxurious, exclusive and discreet. Those who live here can consider themselves lucky. Thus, the colorful big city life is not far away by car, the standard of living is high and real estate prices are booming. Would you like to buy a property in historic Dahlem? With the high demand and low supply, you need not only luck, but also a very good and experienced realtor. Many of the local deals take place off market. Moreover, if your real estate agent assists you in the search and transaction, you can sit back, relax and enjoy the buying process to the fullest. A true win-win!
Berlin: Real estate in the capital
Capital, university city, historical stronghold and as an international location an attractive place to live for families, couples, singles and students. Accordingly, Berlin faces a continuously growing population due to immigration.
Berlin real estate market: overview
Berlin offers everything from fashion, art, finance, start-ups, and the list goes on. There is hardly a person who would not find their passion in this city of 3.75 million. This is also evident in the sprawl of the city and the different districts. For this reason it is often described as' many cities in one'. A walk through Berlin-Mitte is very different from Kreuzberg and Prenzlauer Berg is not often confused with Zehlendorf.

Living in Berlin: Popular residential areas
We present the most beautiful districts of the German capital and tell you where you can buy the best, highest quality and most exclusive properties to set up your new home, or which districts are best suited to invest in a property as an investment. Here we present the most popular residential areas – from upscale Grunewald to charming Schmargendorf and quiet Dahlem to historic Charlottenburg. Back to overview: Living in Berlin.

Selling real estate in Berlin: house, apartment and land
As an international location, Berlin is an attractive place to live for people from all over the world. While the district of Wilmersdorf in Charlottenburg convinces with its well-kept green spaces, the residential areas of Prenzlauer Berg and Weißensee in Berlin-Pankow inspire with their unbeatable prices and central location. You want to sell your apartment, your apartment building or your property in the world metropolis Berlin? With our free guides and tips on the topics of real estate sales and property valuation, you are well prepared. Back to overview: Selling real estate in Berlin.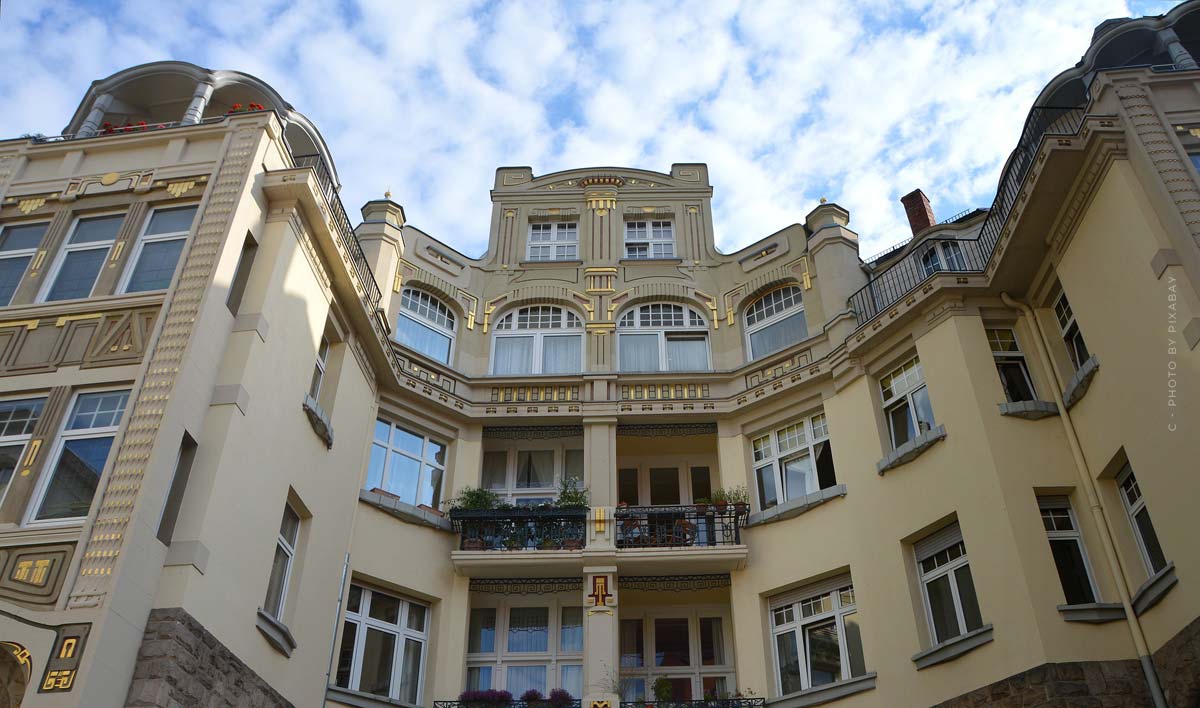 https://lukinski.com/wp-content/uploads/2021/05/berlin-dahlem-wohnen-haus-wohnung-grundstueck-quadratmeterpreise-tipps-immobilie-kaufen-holzhaus-gruen.jpg
800
1200
Laura
https://lukinski.one/wp-content/uploads/2023/01/lukinski-logo-real-estate-investment-financing-1.svg
Laura
2021-05-26 11:22:22
2022-03-01 10:13:06
Living in Dahlem (Berlin): Buy a house, flat or plot of land – the best streets, prices per square metre and tips