Selling real estate in Oberkassel (Düsseldorf): Professional sale of villas, houses and apartments
Selling property in Oberkassel – The upscale district of Oberkassel not only impresses with its view of Düsseldorf's unique skyline, but also with its good infrastructure and breathtaking architecture of bygone times. Thus Oberkassel is in no way inferior to the popular districts of Golzenheim, Carlstadt, Altstadt and Pempelfort! Would you like to sell your apartment, your property or your apartment building here? After all, living space in Düsseldorf is in high demand! This is also reflected in the current real estate prices in Düsseldorf. With our tips on selling real estate in Oberkassel, you are well prepared! Plus: Everything you need to know about property valuation, which documents you need and whether you prefer to sell privately or with an estate agent – Welcome to Oberkassel! Back to overview: Selling real estate in Düsseldorf.
Oberkassel: Düsseldorf's most expensive residential complexes with skyline views
Luxury, shopping and an internationally positioned local economy – that's what Düsseldorf stands for. And not only the state government is based here, but also a large number of media companies and high-fashion businesses. The Düsseldorf real estate market is therefore highly sought after. The city is located in the heart of the state of North Rhine-Westphalia and the metropolises of Frankfurt and Cologne are also within easy reach by car. Thus, the fashion metropolis enjoys great popularity not only among investors and entrepreneurs, but also among families, couples, students and young professionals. Also at home in Düsseldorf: Königsallee – one of the most famous shopping streets in Europe and therefore one of the most attractive and expensive streets in Düsseldorf!
Oberkassel: Map and location
On the left side of the Rhine, the Oberkassel district is framed by Niederkassel and Lörick. The popular residential areas of Altstadt, Golzheim and Pempelfort are also not far away.
See more here in Streetview:
Sell real estate: Apartment, house, apartment building
Whether divorce, inheritance or relocation due to a change of profession – the reasons for a property sale are manifold. You should never underestimate the effort as well as the time involved. Even if time is running out, the following applies: Exercise patience and precision! An experienced real estate agent will not only guide you through the selling process, but also advise you on taxes and financing. An experienced real estate agent is also familiar with the different types of houses and apartments.
More on the subject of selling in Oberkassel in a moment. Here is an overview in advance, with further information and tips:
One of the most important steps in selling real estate is the appraisal of the property.
Real estate valuation: Valuation for the sale of real estate
You want to buy a property and are now in a hurry to sell it? Or you want to buy an apartment building to then rent it out lucratively? Your real estate agent will also assist you with the property valuation, so that you have enough time to concentrate on your future plans. The valuation of your property is not only about estimating the value, but also about determining the purchase price. Renovation with craftsmen, year of construction, location and co. namely affect the value of the property and the purchase price.
Find out here which factors influence the purchase price:
Selling real estate in Oberkassel: Sell privately or hire an agent?
The preparation of the house sale alone takes a lot of time. Before you have compiled all the documents and created the exposé, days or even weeks can pass. You have paid in advance for some documents, paid for an expert opinion and the energy certificate. In addition, there are now the fees of the advertisements that you place in several real estate exchanges for safety's sake. Especially if this is your first property sale, we advise you to seek the expertise of an experienced estate agent.
The disadvantages of a private sale: high costs, little time & lack of know-how
Tasks of a real estate agent: From the valuation of the property to the handover
Whether a romantic old building apartment in Oberkassel, a spacious villa in Pempelfort or an urban single-family home in Golzheim – a good real estate agent offers you the sale of houses, as well as the sale of land and apartments in the real estate service. To whom you sell your property, you decide.
The advantages of a broker: experience, expertise & exclusive market knowledge
He presents your property professionally and takes care of all tasks up to the notarial certification and the handover of the house or apartment to the new owner. Your advantages are based on immense time savings and significantly lower costs. Experienced real estate agents take care of the procurement of documents, the sorting of documents and the detailed consultation with interested parties.
A competent real estate agent will assist you with the following tasks:
Real estate valuation
Acquisition of important documents
Marketing of the property offline and online
Planning and execution of the viewing appointments
Purchase negotiations
Drafting of the sales contract
Settlement at the notary
Handover of keys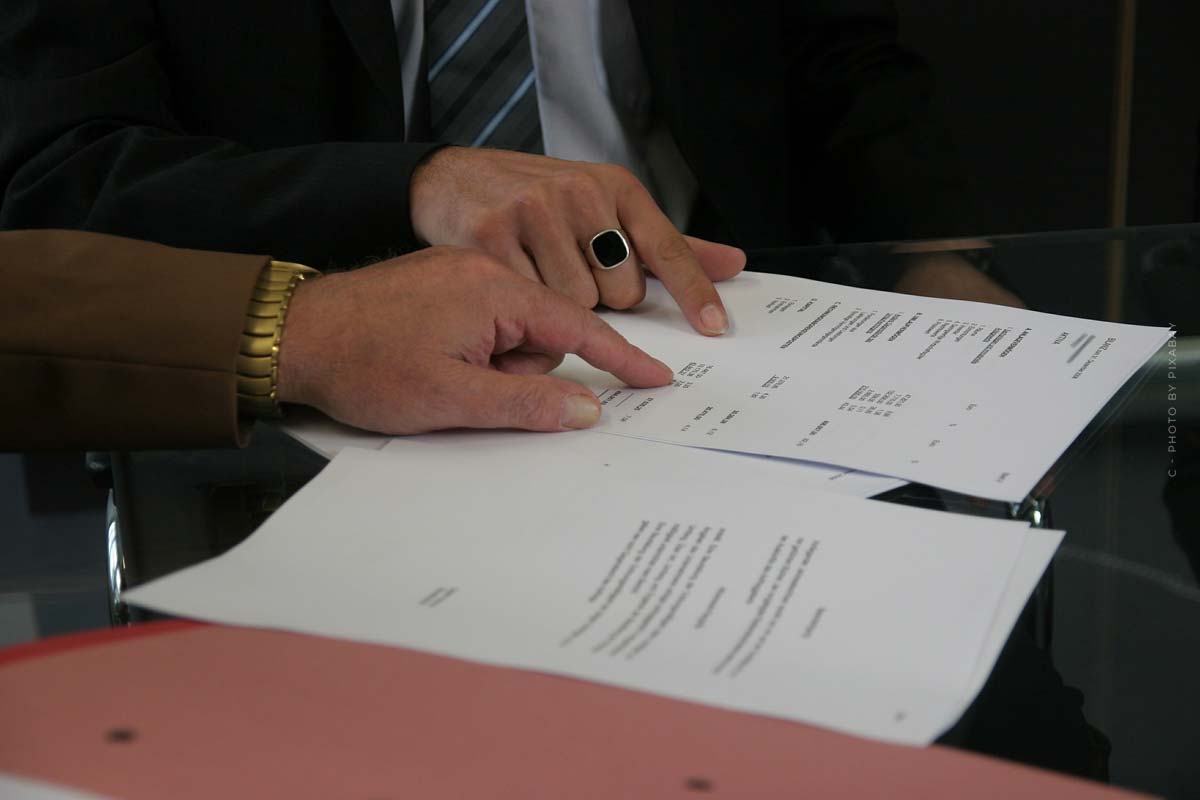 Conclusion: Real estate agents convince with expertise & experience
The real estate expert enters into a negotiation without the emotional attachment to the object. This alone results in an advantage that does not exist in private sales. Your parental home, the condominium you have lived in for a long time or the house you built for your family and now have to sell are tangible assets that evoke deep emotions and make a neutral valuation impossible. With a real estate agency you can avoid all pitfalls and sell your property at the realistic price you want. And the statistics show:
72% of all property sales take place via estate agents
Procedure: Preparation & valuation of the property
You don't have to search long for a prospective buyer for your property in Düsseldorf-Oberkassel. Provided you have created a high-quality exposé and placed meaningful pictures in your offer. The demand for property in this distinguished district is enormous, which has a noticeable effect on the asking price. The downstream location to the Rhine and the view of the Düsseldorf skyline make this district even more attractive.
High asking prices in Oberkassel due to high demand
Sales negotiations: Invoices, valuations and expert opinions
With all the important documents, invoices for renovations carried out and the legally required energy certificate, some interested parties will contact you. Now it is up to you to enter into negotiations in a professional manner and to respond quickly to all questions directed at you. One of the most frequent questions from potential buyers is inquiring about the appraisal. You can expect to pay 1,000 euros or more for a private market value appraisal.
Property valuation: Yes or No?
Is the valuation of the property important? The idea of selling the house or apartment without a valuation quickly arises. This is a mistake that will cost you dearly or stand in the way of a timely sale. If you offer your property too cheaply, the losses are enormous and the damage cannot be compensated. If you overestimate the real value of the property, buyers will stay away and your property will be on sale longer than necessary. Competent real estate agents therefore advise you to consider the market value assessment as an important foundation for the sale of your property.
If the price is too high, you scare off buyers. If the price is too low, you give away money.
Valuing property & determining purchase price: Important factors
In addition to the equipment and property size as well as other property-related factors, the location, conditions of comparable properties and analytical values of the real estate market in Düsseldorf-Oberkassel are taken into account. Your offer price is not influenced emotionally and is therefore a value that ensures interest among potential buyers and allows the rapid marketing of your property.
Reading tip: How you can increase the value of your property through renovation & modernisation!
Here is a summary of the most important factors:
Location
Infrastructure
Security of residence
Connection to schools and hospitals
Cultural offers
Equipment
Year of construction and building fabric
Modernisation and refurbishment measures
Special features of real estate sales for capital investment
In times of low interest rates, real estate has gained in importance as a capital investment. However, not all properties are equally suitable as an offer to commercial investors. If you want to sell your apartment building or condominium as an investment, all documents regarding the increase in value, the rental income and the state of renovation must be documented precisely and completely.
So you need complete documentation of:
Increase in value
Rental income
Refurbishments & Renovations
Capital investors and investors pay attention to the following
Commercial buyers decide according to different criteria than owner-occupiers, who primarily want a property that suits them for their own occupancy. In order to convince an investor, its advantages must be clearly formulated and recognisable without uncertainty. Not in every case the fully rented house in Oberkassel has to be the best option. If your rents are very low, for example, a property sale can be profitable after the existing tenants have moved out. Experienced real estate experts calculate your advantages and support you in the sale with a clear highlighting of the yield advantages for investors.
Investors appreciate yield advantages
Conclusion: Real estate as an investment or for personal use
The location of the Düsseldorf-Oberkassel property naturally also plays a role in whether a property is suitable as an investment or is more intended for owner occupation. However, due to the exposed position of the district in one of the most beautiful regions of NRW, it is not difficult to convince an investor with the perfect description and to conclude the sale at the pre-determined market value. As an owner, negotiating with an investor can present you with an enormous challenge. In this case, a professional brokerage service is the only correct and success-optimised decision.
Satisfaction at sale – how to sell your property the right way!
A good real estate agent presents the apartment, house or your property from the best side. Find a solvent buyer in a timely manner and opt for the smooth running of the sale. We recommend the appraisal as a basis to discuss your desired price and thereby call up an authentic value. To ensure that your property sale does not become a cost trap or a nervous ordeal, you should make use of our comprehensive and competent service and advice.
Düsseldorf: Real estate in the metropolis on the Rhine
Düsseldorf has a fascinating attraction. Although the Rhine metropolis Cologne is only a few minutes away, you can find the big luxury boutiques, international companies, advertising agencies and many other interesting industries here. The fashion industry in particular has made Düsseldorf a very international, stylish location. If you are looking for beautiful real estate here, maybe even luxury real estate, you will find it.
Real estate in Düsseldorf
Düsseldorf stands for luxury, shopping and an internationally positioned local economy. High-fashion companies have their headquarters here, but also the state government of NRW. The Düsseldorf real estate market is therefore highly sought after. The city is located in the heart of the state of North Rhine-Westphalia. The state capital is divided into several districts and is very popular with property buyers due to its charming location on the Rhine.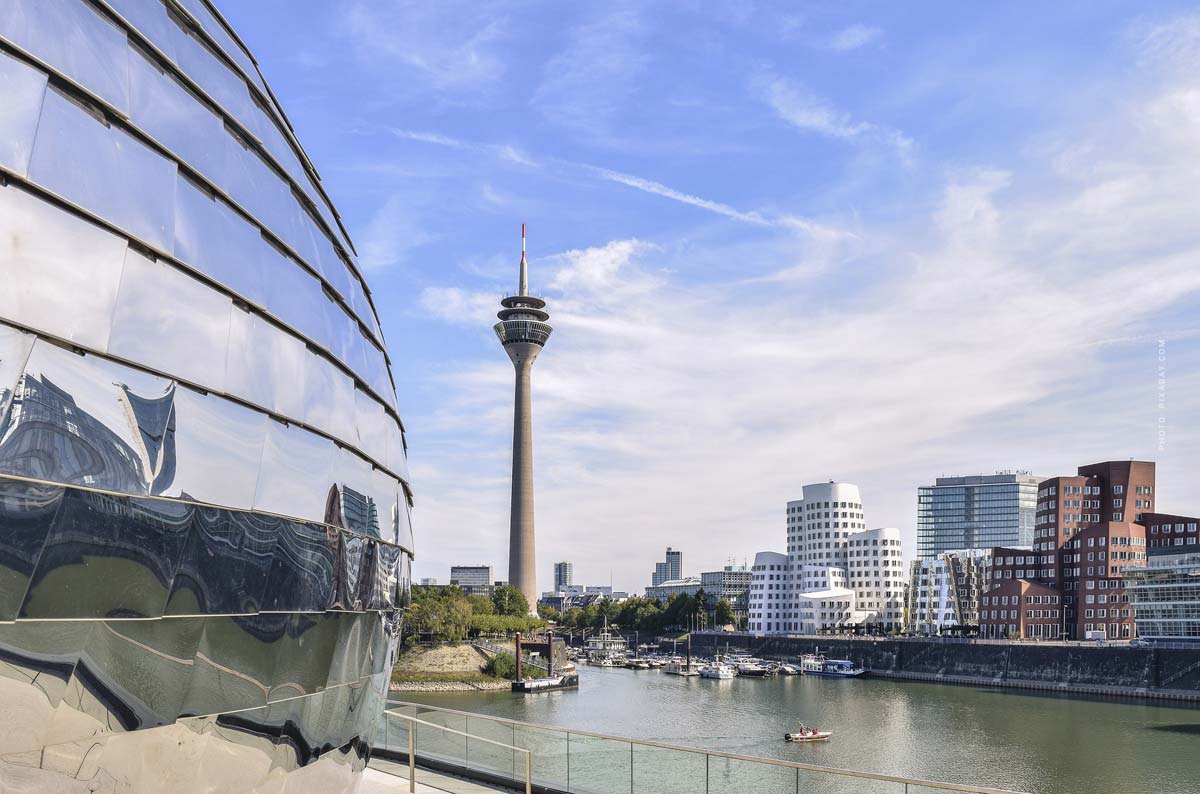 Living in Düsseldorf: Popular districts & residential areas
With just under 640,000, Düsseldorf is one of the largest cities in the Rhineland and home to Germany's third largest airport, after Munich and Frankfurt. With its authentic charm, the city attracts businesses from all over the world. This international audience not only demands places to go out and work, but is also always on the lookout for the right apartments. Whether it's the Old Town, Oberkassel or Golzheim – everything about the city's most popular residential areas and the most expensive streets in Düsseldorf, including tips on location, property prices in Düsseldorf & Co. To the overview: Living in Düsseldorf.

House, apartment and land for sale in Düsseldorf
Diverse shopping opportunities, a wide range of restaurants and the modern infrastructure make Düsseldorf a permanently sought-after city for real estate buyers. Would you like to sell your apartment, your property or your apartment building here? Whether historic Old Town, luxurious Pempelfort, exclusive Carlstadt, magnificent Oberkassel or sought-after Golzheim – with our guides to the sales process, property valuation and the most important documents, you are very well prepared for your property sale. To the overview: Selling real estate in Düsseldorf.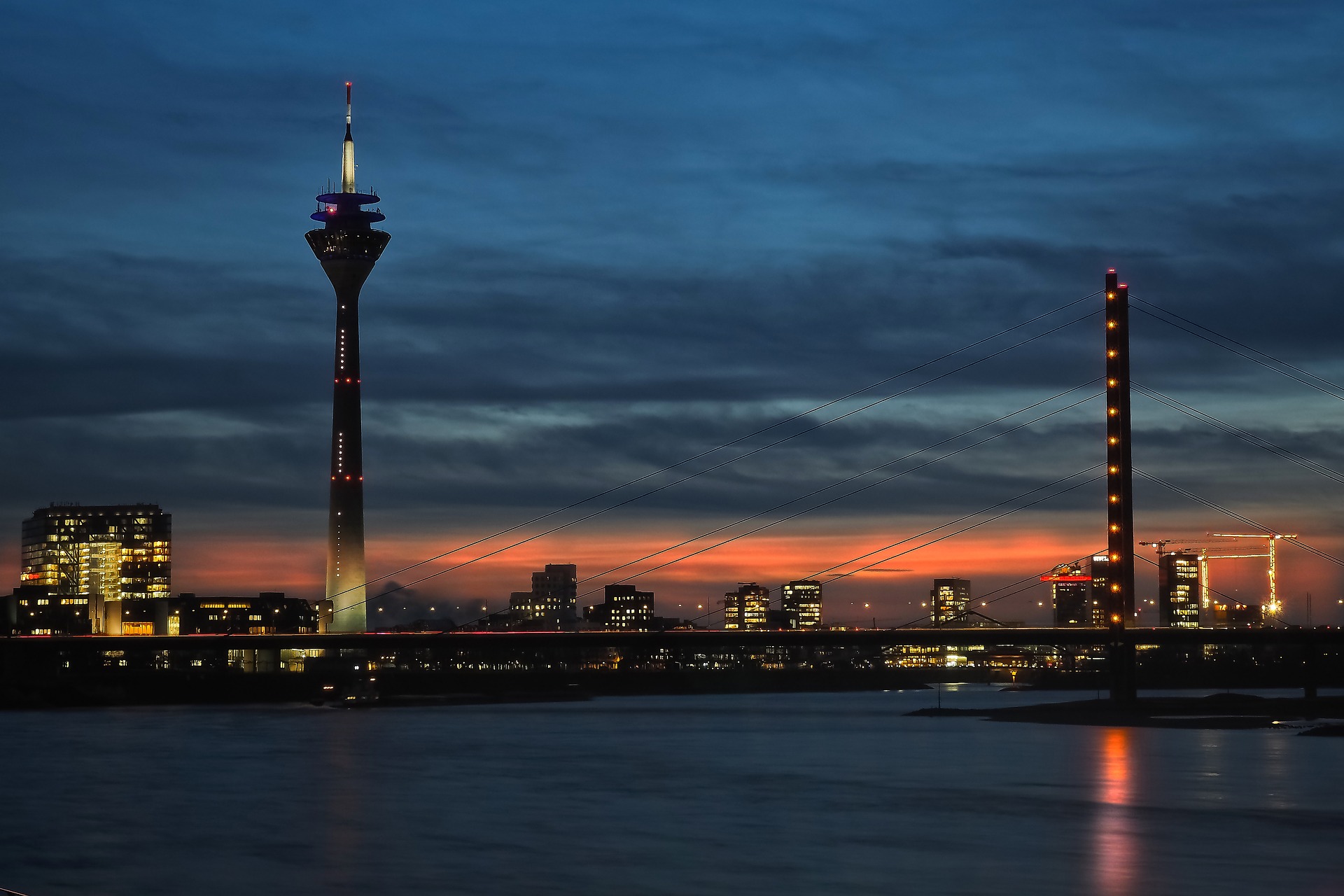 https://lukinski.com/wp-content/uploads/2019/08/immobilie-verkaufen-koeln-lindenthal-wohnung-haus-grundstuek-ablauf-immobilienbewertung-immobilienmakler-villa-mehrfamilienhaus.jpg
800
1200
Laura
/wp-content/uploads/2023/09/lukinski-real-estates-immobilien-logo.svg
Laura
2019-02-01 10:40:56
2022-03-01 09:02:29
Selling real estate in Oberkassel (Düsseldorf): Professional sale of villas, houses and apartments