Living in Golzheim (Düsseldorf): Investing in high-quality real estate in ideal surroundings – square metre prices for apartments, houses & Co.
Living in Golzheim – A new job brings you to Düsseldorf? Then Golzheim could be your residential area! Because here you will find high-quality properties for singles, couples and families in the best new buildings in the city. Fast connections, a view of the Rhine and parks are also offered to you here. Would you like to invest in a property in Golzheim as a capital investment? Buy a house, buy an apartment or buy a plot of land? Find out everything you need to know about living in Düsseldorf, the most popular corners and an overview of all prices per square metre – Welcome to Golzheim! Back to: Living in Düsseldorf.
Living in Golzheim
The district of Düsseldorf Golzheim is a popular neighborhood in Düsseldorf and is located directly on the Rhine. The district is located above the city centre and lies on the eastern side of the Rhine. North of the district you can find the Japanese Garden and the Nord
Welcome to Düsseldorf
Düsseldorf in North Rhine-Westphalia is the city of art and has a lot to offer. From luxury shopping to cultural offerings, there are many options to pass the time in the city on the Rhine. But also the job market is diverse and appealing. The people of Düsseldorf are gallant and educated, which is why many move here for professional reasons. Others come to Düsseldorf because the city's historic charm appeals to them. And with the famous Königsallee, this is home to one of the most important shopping streets in Europe and therefore also one of the most expensive streets in Düsseldorf! Whatever your reasons, we'll tell you where to find the best properties to live in or invest in. The capital of NRW is located in the heart of NRW between the Ruhr area and the city of Cologne. The Rhine flows through the middle of the city.
Golzheim: Map & Location
Cecilienallee and Rotterdamer Straße run along the banks of the Rhine. From here you can admire the green space opposite and also have an optimal view over the Rhine. You don't have to do without good connections in Golzheim either, because a whole three stations connect the district with the rest of the city, and that's just the subway connection. Even the nightlife and gastronomy do not stand still here, because business professionals attracted by the job market of the city go out here.
Places of interest: Rhine Park, War Memorial & Co.
The district of Düsseldorf-Golzheim is a very beautiful and popular neighbourhood on the Rhine and has an ideal location close to the city centre. In particular, Golzheim has many green spaces to offer, such as the Rhine Park and the dog run on the Rhine. The famous Hilton Hotel can also be seen in this popular part of Düsseldorf. If you would like to visit something, the historic war memorial is especially recommended. Also worth a walk: The most expensive streets in Düsseldorf! These are not only here at home, but also inspire with their unique architecture and timeless elegant flair.
Hilton Düsseldorf
Playground at the Rhine Park
Rhine Park Golzheim
Dog run Rhine Park
War memorial
Sightseeing: Tour through the most beautiful corners of Golzheim
The district opposite Niederkassel, another popular real estate location in Düsseldorf, is directly from the trade fair and offers a location to many, large auditors and institutions of national relevance. Green spaces and parks can also be quickly reached from here. We will show you what else awaits you in Golzheim in a moment.
Rheinpark Golzheim: Pure nature away from the hustle and bustle of the big city
Old building apartment, loft & apartment building: Golzheim residential area
Karl-Arnold-Platz: Popular residential and working area
Real estate & prices per square metre in Golzheim
Whether an exclusive villa, spacious detached house or luxurious penthouse with a view over the city – some of the most popular residential complexes in the city can be found in Golzheim. The Weiße Siedlung in the north of the district is particularly attractive with its historic architecture and many mansions from past decades. Anyone who can afford a property here can enjoy a very good property as an investment. Here you can now find out everything about the various prices per square metre in Düsseldorf Golzheim.
Buy a house (existing): 8,312 €/ sqm
Buy a house (new construction): 4,100 €/ sqm
Buy apartment (existing): 5,572 €/ sqm
Buy apartment (new building): 6.432 €/ sqm
Conclusion: Living in Golzheim
Especially in recent years, the streetscape of Golzheim has changed not insignificantly. Modern new buildings offer office space as well as hotels and, above all, luxury apartments. The district's proximity to the trade fair centre in particular has helped it to become popular and ensures that there are quick connections to the city centre and the rest of Düsseldorf. Living space in Düsseldorf is scarce and sought-after. This is also reflected in the real estate prices in Düsseldorf. Our tip: Contact the real estate agent you trust! An experienced real estate agent will not only support you during the purchase process, but will also advise you on the topics of taxes and financing.
Düsseldorf: Real estate in the metropolis on the Rhine
Düsseldorf has a fascinating attraction. Although the Rhine metropolis Cologne is only a few minutes away, you can find the big luxury boutiques, international companies, advertising agencies and many other interesting industries here. The fashion industry in particular has made Düsseldorf a very international, stylish location. If you are looking for beautiful real estate here, maybe even luxury real estate, you will find it.
Real estate in Düsseldorf
Düsseldorf stands for luxury, shopping and an internationally positioned local economy. High-fashion companies have their headquarters here, but also the state government of NRW. The Düsseldorf real estate market is therefore highly sought after. The city is located in the heart of the state of North Rhine-Westphalia. The state capital is divided into several districts and is very popular with property buyers due to its charming location on the Rhine.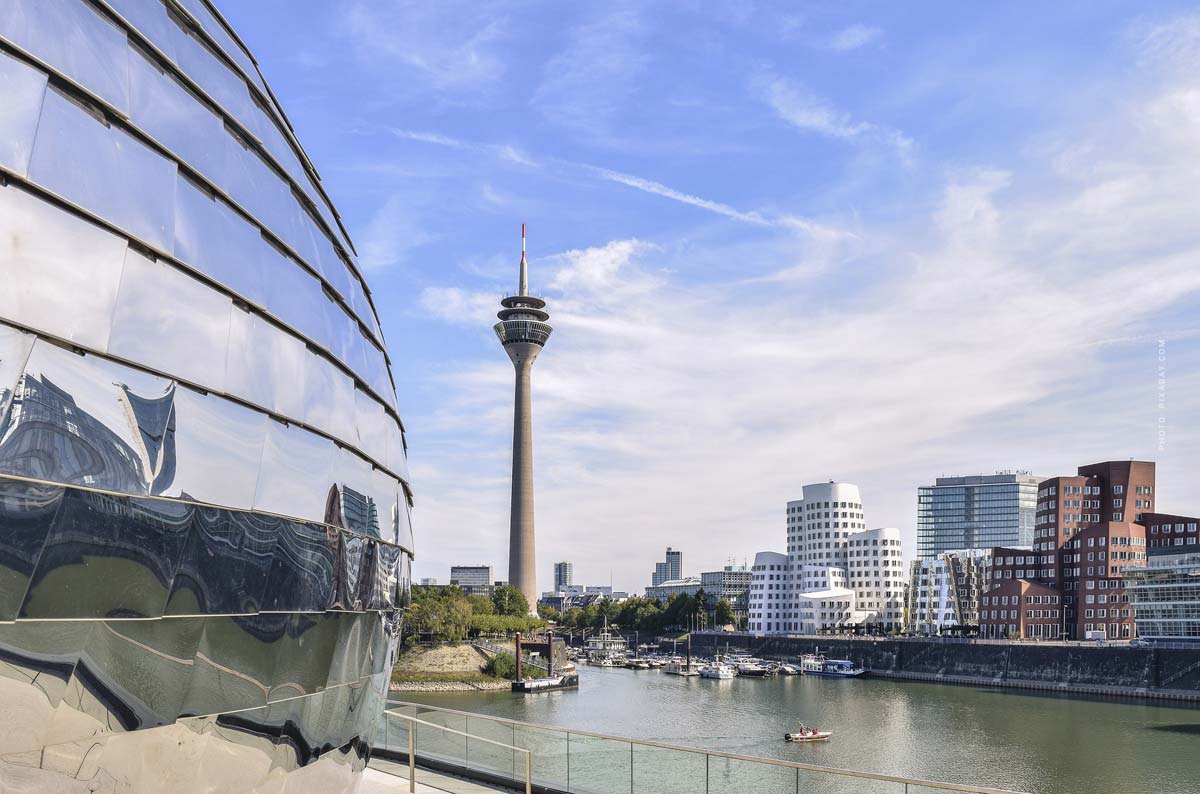 Living in Düsseldorf: Popular districts & residential areas
With just under 640,000, Düsseldorf is one of the largest cities in the Rhineland and home to Germany's third largest airport, after Munich and Frankfurt. With its authentic charm, the city attracts businesses from all over the world. This international audience not only demands places to go out and work, but is also always on the lookout for the right apartments. Whether it's the Old Town, Oberkassel or Golzheim – everything about the city's most popular residential areas and the most expensive streets in Düsseldorf, including tips on location, property prices in Düsseldorf & Co. To the overview: Living in Düsseldorf.

House, apartment and land for sale in Düsseldorf
Diverse shopping opportunities, a wide range of restaurants and the modern infrastructure make Düsseldorf a permanently sought-after city for real estate buyers. Would you like to sell your apartment, your property or your apartment building here? Whether historic Old Town, luxurious Pempelfort, exclusive Carlstadt, magnificent Oberkassel or sought-after Golzheim – with our guides to the sales process, property valuation and the most important documents, you are very well prepared for your property sale. To the overview: Selling real estate in Düsseldorf.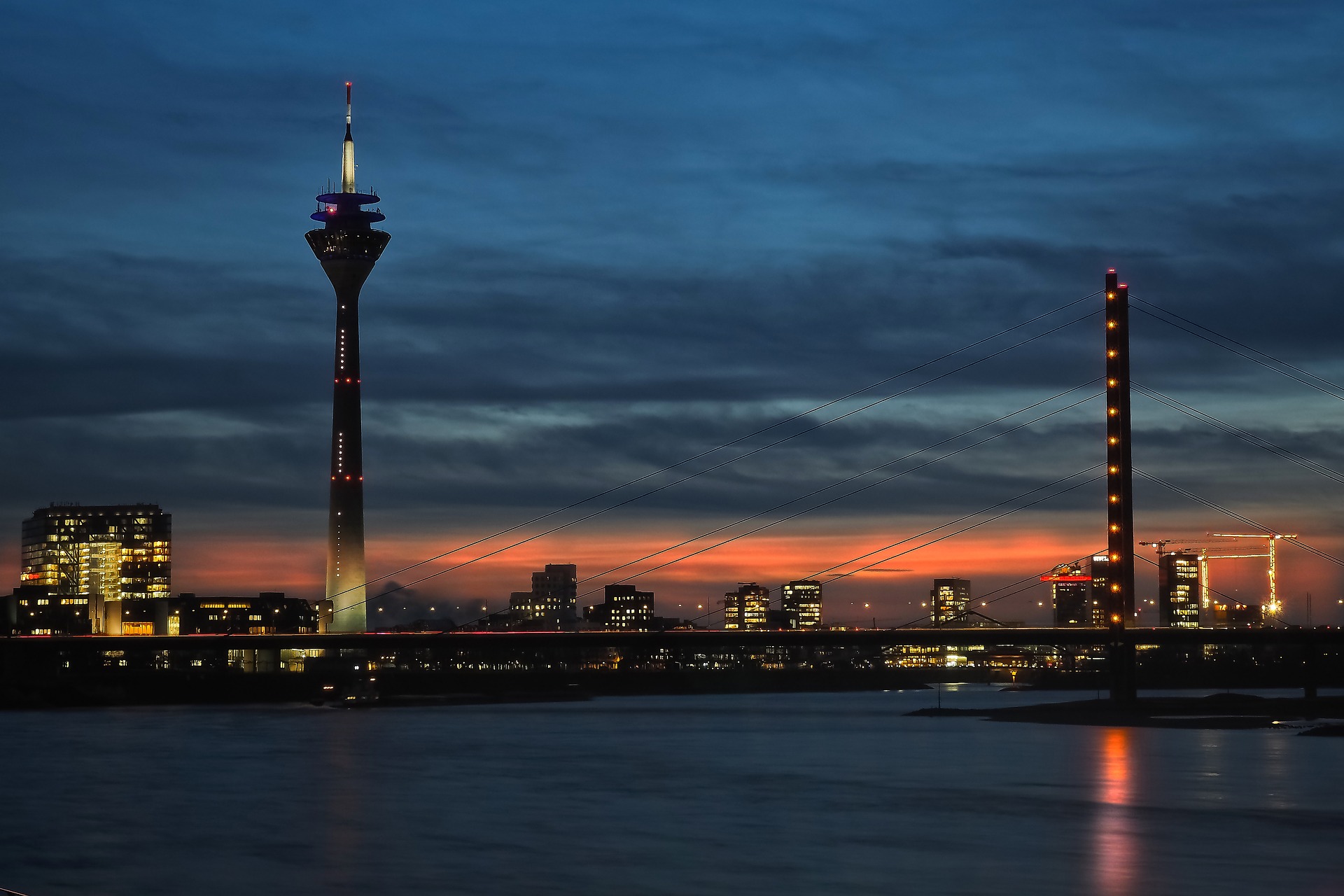 https://lukinski.com/wp-content/uploads/2021/06/haus-fassade-immobilie-kaufen-verkaufen-tipps-innenstadt.jpg
900
1200
Laura
/wp-content/uploads/2023/09/lukinski-real-estates-immobilien-logo.svg
Laura
2021-06-23 09:09:11
2022-03-01 09:29:37
Living in Golzheim (Düsseldorf): Investing in high-quality real estate in ideal surroundings – square metre prices for apartments, houses & Co.