Evaluation
Determining the optimal selling price based on current market activity.
Time saving
Taking over tasks such as viewings and communication with interested parties to relieve the seller.
Presentation
Creation of professional ads, photos and presentations to present the property in an appealing way.
Market knowledge
Understanding of local market conditions, trends and regulations to make informed decisions.
Experience
Negotiation on behalf of the seller to obtain the best price and terms.
Lukinski for sellers
Lukinski for Sellers – Whether you're looking to sell condos, multifamily, or specialty properties like parking lots in metropolitan areas, we offer customized solutions that maximize your chances of selling.
With our many years of experience and a team of experts, we are your reliable partner when it comes to achieving the best possible price for your real estate.
Real estate valuation, appraisal
Sale of condominiums
Sale of apartment houses
Special real estate, parking areas in metropolitan areas
Discover now how we can help you.

Thank you, Stephan M. Czaja / Lukinski
Sales preparation: Free of charge
Another outstanding benefit Lukinski offers its users is unlimited access to an extensive collection of valuable guides – all completely free of charge! Thanks to our comprehensive database, you can quickly and easily search for information, be it on how to determine fair market value, how to apply different valuation methods or how to carry out a successful sale step by step.
With this resource, you'll be able to learn about all the relevant aspects at your leisure, down to the smallest detail, without having to spend a dime. At Lukinski, we firmly believe that well-informed sellers can make the best decisions, and we make sure that with our free resources you get the best possible support to succeed in your sales process. Take this opportunity to prepare yourself comprehensively and fee-free!
Free real estate guide on Lukinski
Search for market value, valuation and sales process
Detailed free self-information options
Market access #1
Real estate agents have access to extensive networks and resources to effectively market your property and reach potential buyers.
Price setting #2
An experienced agent can determine the best selling price for your property, based on market research and local trends, to ensure you get the best price possible.
Marketing and Presentation #3
Real estate agents know how to present properties in an appealing way. They can create professional photos, virtual tours and appealing ads to attract buyers' attention.
Negotiation #4
Brokers are experienced in negotiations and can help negotiate the best deal for you. They can also effectively screen potential buyers to avoid wasting time with unqualified prospects.
Time saving #5
Selling a property can be time consuming. A real estate agent takes care of many details, so you can use your time for other important things.
Paperwork #6
Selling a property requires a variety of documents and legal obligations. A real estate agent can ensure that all documents are correct and complete to avoid legal problems.
Expertise #7
Real estate agents have expertise in the real estate market, local regulations and current trends to ensure your sale goes smoothly.
Emotional support #8
Selling a home can be emotionally taxing. A realtor can act as a facilitator and provide you with emotional support to make the process easier.
Saleswoman from Berlin
"Last year I had the pleasure of working with Lukinski as my real estate agent to sell two condominiums in a lovely Art Nouveau villa in Berlin. Lukinski fully met my expectations. Within just two months, Lukinski found the right buyers for both units and handled the sales process extremely professionally and efficiently.
I was very pleased with Lukinski and am happy to recommend him.
Lukinski knows the Berlin real estate market well, can negotiate well and conscientiously takes care of all legal matters.
If you are looking for a real estate agent who does good work and is knowledgeable, Lukinski is the right choice. I will recommend Lukinski without hesitation and look forward to possible future collaborations."
Buyer from Frankfurt
"Lukinski did an excellent job assisting us with our real estate purchase. We were looking for two suitable apartments and Lukinski helped us find the right options.
The professionalism and expertise made the buying process hassle free, which was also nice to see, both sides were treated fairly.
We are very pleased with Lukinski's work and would definitely recommend them to others."
Contact
Discreet? Send me an e-mail, this goes exclusively to me.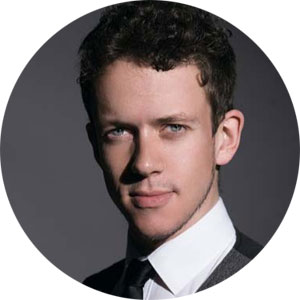 Stephan M. Czaja / Lukinski