Lukinski for buyers: exclusive offers and returns
Lukinski for buyers – penthouses, apartment buildings and villas, also for real estate purchase offer tailor-made solutions, let's talk about your ideas and goals.
This is how you can reach my team and me:

Thank you very much, Stephan M. Czaja / Lukinski
Focus: condominium, apartment building & villa
Find out about all aspects of purchasing online free of charge:
At Lukinski, we firmly believe that well-informed buyers can make the best decisions, and we make sure that our experience and resources give you the best possible support to be successful in your buying process.
"With this resource, you can find out about all the relevant aspects down to the smallest detail, anonymously and discreetly."
Take this opportunity to prepare yourself thoroughly!
Buyer from Frankfurt
"Lukinski provided us with excellent support in our real estate purchase. We were looking for two suitable apartments and Lukinski helped us find the right options.
The professionalism and expertise made the buying process hassle free, which was also nice to see, both sides were treated fairly.
We are very satisfied with Lukinski's work and would definitely recommend them to others."
Saleswoman from Berlin
"Last year I had the pleasure of working with Lukinski as my real estate agent to sell two condominiums in a beautiful art nouveau villa in Berlin. Lukinski fully met my expectations. Within just two months, Lukinski found the right buyers for both units and handled the sales process extremely professionally and efficiently.
I was very satisfied with Lukinski and am happy to recommend him to others.
Lukinski is well versed in the Berlin real estate market, is a good negotiator and conscientiously takes care of all legal matters.
If you are looking for a real estate agent who does a good job and knows their stuff, then Lukinski is the right choice. I will recommend Lukinski without hesitation and look forward to working with them in the future."
Contact us
Discreet? Send me an e-mail, it will only go to me.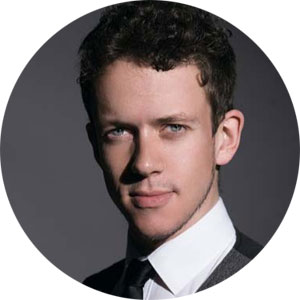 Stephan M. Czaja / Lukinski