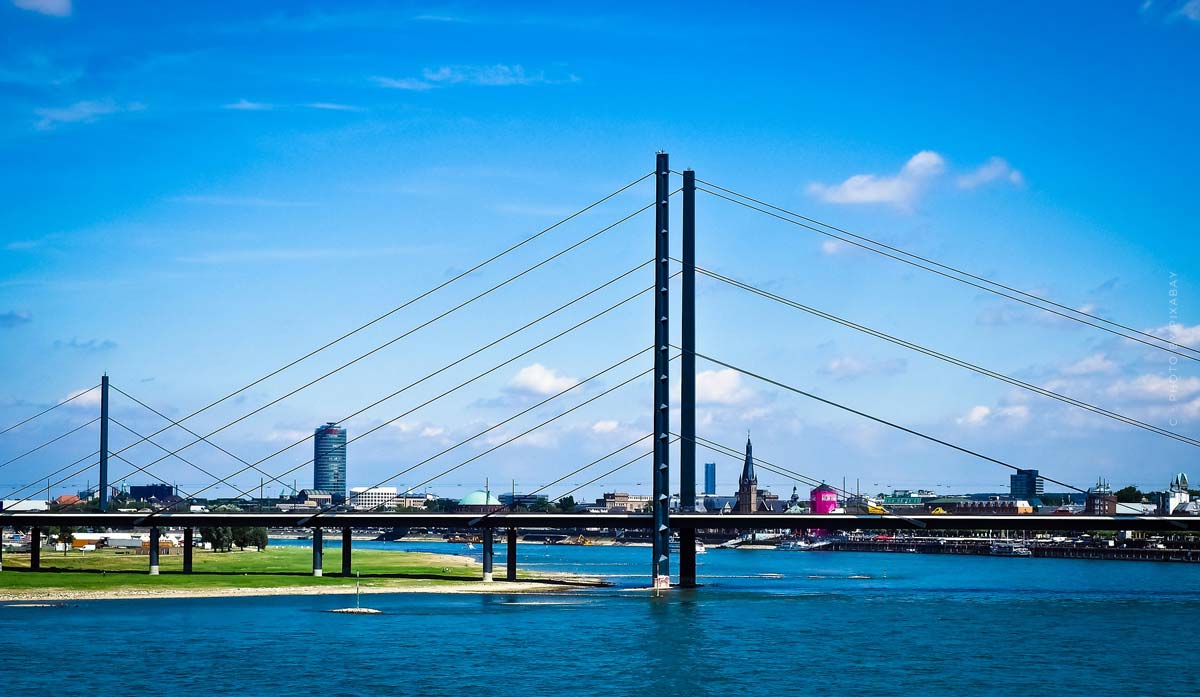 Living in Oberkassel (Düsseldorf): Villa, apartment and multi-family house as an investment – viewing, square meter prices, tips & Co.
Living in Oberkassel – If you're looking for apartments and flats in pompous townhouses, you don't have to look any further, because in Oberkassel you'll find buildings from the pre-war period that are taking the aesthetic hearts of the masses by storm. This is a luxurious and well-connected place to live. Due to the fact that Oberkassel and Niederkassel are only connected to the rest of the city by bridges, they offer insane views over Düsseldorf and its sights. Thus, the elegant Oberkassel is in no way inferior to the popular residential areas of Golzheim and Altstadt! So it's worth heading over, exploring the district and enjoying the views over the rest of the city. Would you like to invest in a property in exclusive Oberkassel as a capital investment? Buy an apartmentor a plot of land? Find out everything about prices per square metre, property types & Co. here – Welcome to Oberkassel. Back to: Living in Düsseldorf.
Living in Oberkassel
Oberkassel is a very popular district in Düsseldorf and is located west of the city centre. The urban area borders the Rhine on the eastern side and Niederkassel and Heerdt in other directions.
Welcome to Düsseldorf
The capital of NRW is located in the heart of NRW between the Ruhr area and the city of Cologne. The Rhine flows through the middle of the city.
Oberkassel: Map & Location
Oberkassel is where Düsseldorf's high society congregates, attracted by the breathtaking architecture, upscale atmosphere and good connections to Düsseldorf's city centre. The many schools, which also guarantee the best educational options for the younger residents, make Oberkassel one of the most attractive residential areas in Cologne. Also for goods of the everyday need is provided in the form of short ways to supermarkets and also the famous Königsallee as a popular shopping street is not far away.
Sights: Rheinallee, Rheinkniebrücke & Festwiese
Düsseldorf Oberkassel is ideal as a residential area and therefore includes a variety of residential areas with detached houses, apartments, villas and more. Despite this, you can also find some sights here and especially a suitable range of leisure activities. In Oberkassel one finds at the southeastern side the Festwiese or Rheinwiese. Here you can meet perfectly and spend some nice hours at the water. You will also find the Julia Stoschek Collection, the Rheinallee as well as the Rheinkniebrücke in Oberkassel.
Fairground (Rhine meadows)
Julia Stoschek Collection / Foundation
Rheinallee
Rheinkniebrücke
Sightseeing: A tour of Oberkassel
Oberkassel has a lot to offer and is considered a wonderful place to live for couples, families or even seniors. Those who live here live near the water and close to Düsseldorf city centre. One is very well connected and can quickly cross the Rhine with the help of the two bridges in Oberkassel. The range of green spaces and recreational areas also speaks for this district of Düsseldorf. Take a look at more of Oberkassel here and explore the surrounding area in a virtual way.
Oberkassel is also home to some of the most exclusive streets in the city! Learn more here: Most expensive streets in Düsseldorf
Rhein Promenade: Living with a view of the Rhine
Residential area in Oberkassel: safe and quiet
Rheinkniebrücke: From Oberkassel to Düsseldorf city centre
Real estate & prices per square metre in Oberkassel
The proximity to the banks of the Rhine not only ensures fresh air, maritime flair and a fabulous view, but also the quality of life here is one of the highest in Germany. Privacy and discretion are writ large in Oberkassel. So it's no wonder that the prime location and prominent neighbours have driven up the price per square metre in Düsseldorf in recent years. Whether it's an elegant villa, an exclusive apartment in an old building or a luxurious semi-detached house – real estate is ideal as an investment and you should also take a look at the real estate on offer in Oberkassel. Here you can find the different prices per square metre when buying an apartment or a house in Düsseldorf Oberkassel.
Buy a house (new construction): 4.100€/ sqm
Buy a house (existing): 7.063€/ sqm
Buy an apartment (new building): 8.432€/ sqm
Buy apartment (existing): 7.156€/ sqm
Conclusion: Living in Oberkassel
Those looking for pure luxury will find it in Oberkassel. From properties on the Rhine promenade, you can overlook the beautiful old town and are also quickly across the river, either with the help of the underground or by car. Thanks to two bridges connecting Oberkassel with the other side of the Rhine, the distances are short and manageable. Exclusive apartments with historic charm attract mainly wealthy Düsseldorfers.Our tip: Contact the real estate agent you trust! An experienced real estate agent will not only support you during the purchase process, but will also advise you on the topics of taxes and financing.
Düsseldorf: Real estate in the metropolis on the Rhine
Düsseldorf has a fascinating attraction. Although the Rhine metropolis Cologne is only a few minutes away, you can find the big luxury boutiques, international companies, advertising agencies and many other interesting industries here. The fashion industry in particular has made Düsseldorf a very international, stylish location. If you are looking for beautiful real estate here, maybe even luxury real estate, you will find it.
Real estate in Düsseldorf
Düsseldorf stands for luxury, shopping and an internationally positioned local economy. High-fashion companies have their headquarters here, but also the state government of NRW. The Düsseldorf real estate market is therefore highly sought after. The city is located in the heart of the state of North Rhine-Westphalia. The state capital is divided into several districts and is very popular with property buyers due to its charming location on the Rhine.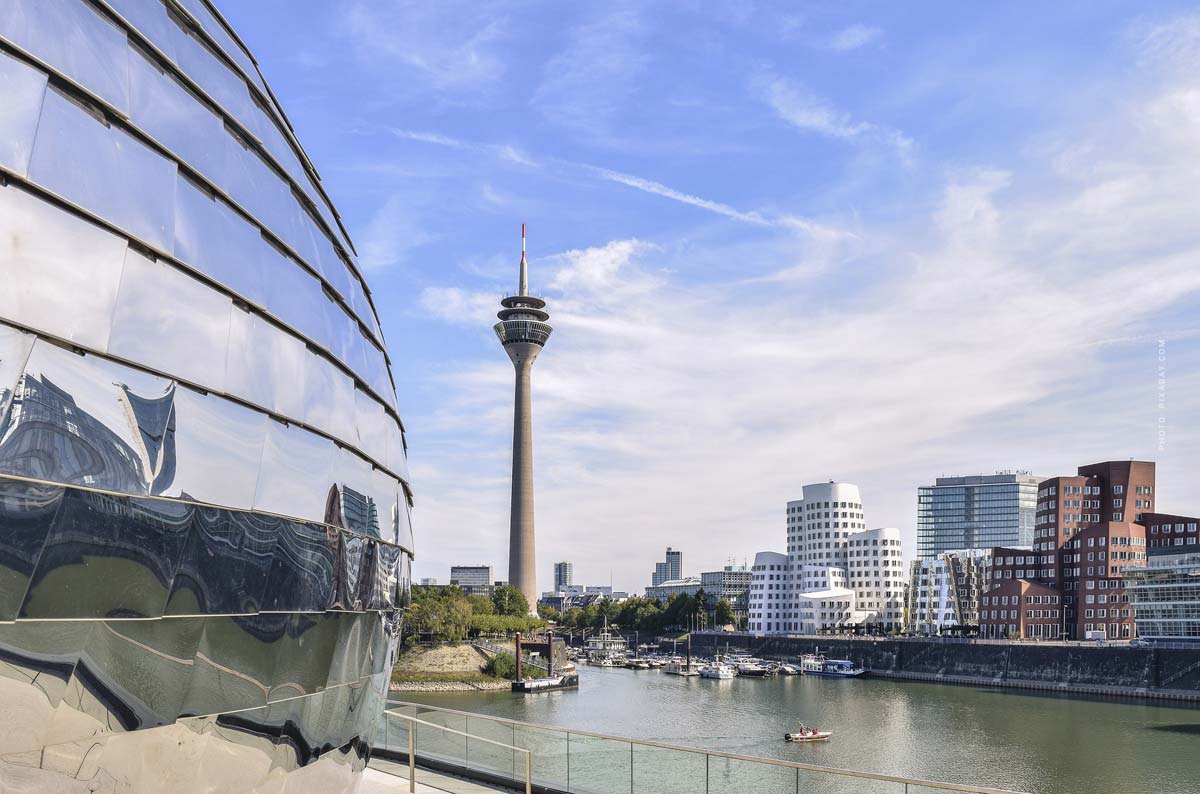 Living in Düsseldorf: Popular districts & residential areas
With just under 640,000, Düsseldorf is one of the largest cities in the Rhineland and home to Germany's third largest airport, after Munich and Frankfurt. With its authentic charm, the city attracts businesses from all over the world. This international audience not only demands places to go out and work, but is also always on the lookout for the right apartments. Whether it's the Old Town, Oberkassel or Golzheim – everything about the city's most popular residential areas and the most expensive streets in Düsseldorf, including tips on location, property prices in Düsseldorf & Co. To the overview: Living in Düsseldorf.

House, apartment and land for sale in Düsseldorf
Diverse shopping opportunities, a wide range of restaurants and the modern infrastructure make Düsseldorf a permanently sought-after city for real estate buyers. Would you like to sell your apartment, your property or your apartment building here? Whether historic Old Town, luxurious Pempelfort, exclusive Carlstadt, magnificent Oberkassel or sought-after Golzheim – with our guides to the sales process, property valuation and the most important documents, you are very well prepared for your property sale. To the overview: Selling real estate in Düsseldorf.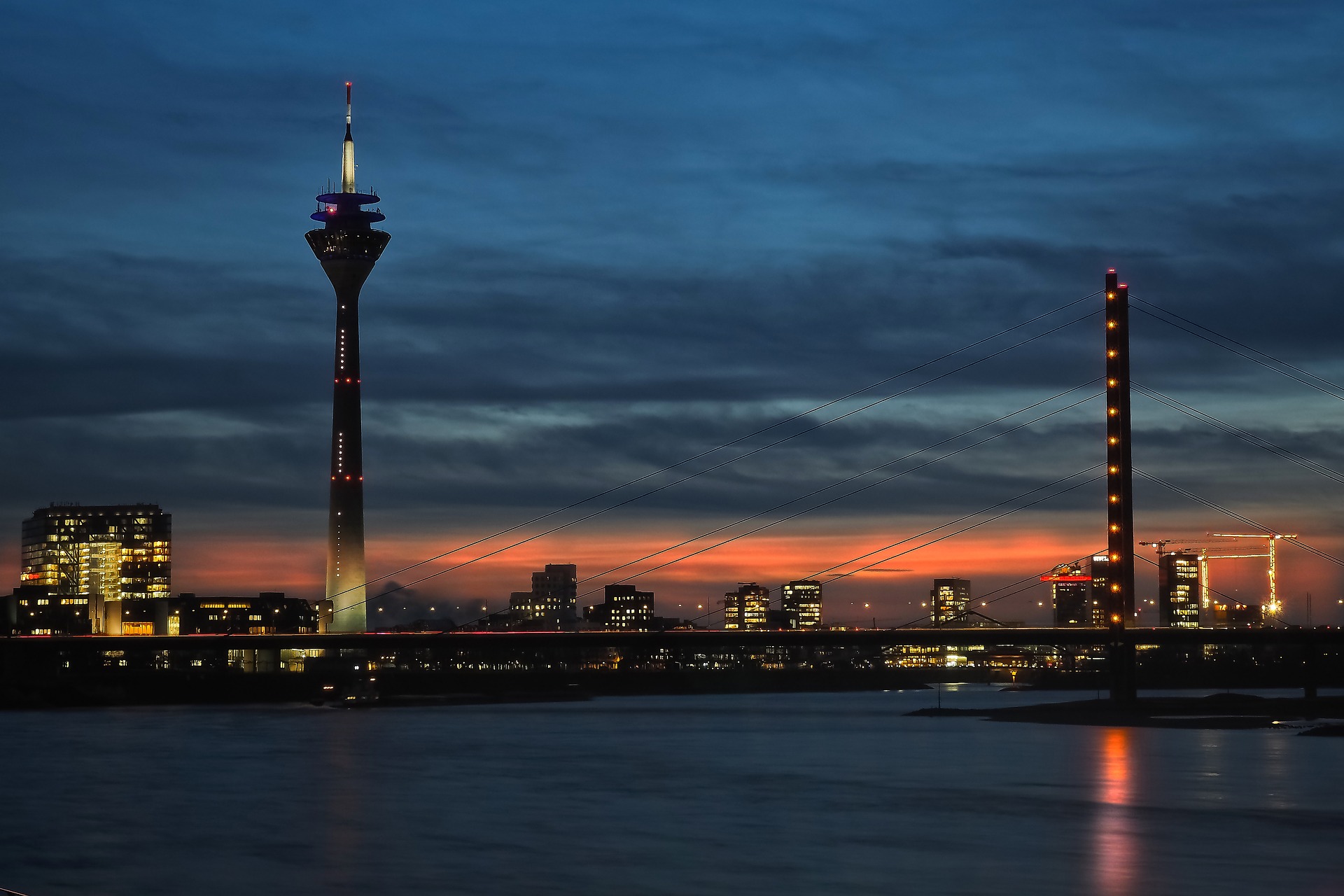 https://lukinski.com/wp-content/uploads/2021/06/bruecke-rhein-fluss-stadt-wasser-dusseldorf-aussicht-immobilie-wohnen-leben.jpg
697
1200
Laura
/wp-content/uploads/2023/09/lukinski-real-estates-immobilien-logo.svg
Laura
2021-06-22 09:59:24
2022-03-01 09:29:54
Living in Oberkassel (Düsseldorf): Villa, apartment and multi-family house as an investment – viewing, square meter prices, tips & Co.