Selling real estate in Pempelfort (Düsseldorf): Properties and luxury villas on the Rhine
Selling property in Pempelfort – selling an apartment, apartment building or your own property. Together with Golzheim, Altstadt and Carlstadt, Pempelfort is on the list of Düsseldorf's most attractive residential areas. Are you planning to sell your property here? After all, living space in Düsseldorf is in high demand! This is also reflected in the current property prices in Düsseldorf. With our free guides on selling real estate in cosmopolitan Pempelfort, you'll be well prepared! Plus: Everything you need to know about property valuation, which documents you need and whether you prefer to sell privately or with an estate agent – Welcome to Pempelfort! Back to overview: Selling real estate in Düsseldorf.
Pempelfort: Urban district with a modern atmosphere
Capital investors appreciate the good returns of the Düsseldorf real estate market, entrepreneurs the internationally positioned economy and families and students the renowned schools and well-kept residential areas. Everyone feels at home in Düsseldorf. Also at home in Düsseldorf: Königsallee – one of the most famous shopping streets in Europe and therefore one of the most attractive and expensive streets in Düsseldorf! The fashion metropolis of North Rhine-Westphalia inspires with its breathtaking architecture, the very well developed infrastructure and the diverse shopping opportunities. Düsseldorf is all about fashion, internationality and joie de vivre – And this is also reflected in the upscale standard of living.
Pempelfort: Map & Location
The Düsseldorf district of Pempelfort is located in the heart of the city, surrounded by the districts of Carlstadt and and the Altstadt. Here, too, the Rhine is not far away. The Nordstraße provides the residents of the district with organic food shops, bookstores, antique shops as well as Italian restaurants, bars and cozy cafes. The popular residential areas of Oberkassel and Golzheim are also not far away by car.
Düsseldorf-Pempelfort's real estate landscape could hardly be more diverse in terms of age, location, building condition and connections to the (transport) infrastructure. The trendy district is becoming increasingly popular with Düsseldorfers. Cosmopolitan with old-established ice cream parlours and spas, this district is the perfect mix of old and new. Convince yourself here more of the flair of the district.
Sell real estate: Apartment, house, apartment building
Whether inheritance, divorce, family relocation or career prospects elsewhere – there are quite a few reasons for selling your current property. Whatever the reasons, a property sale must not only be well thought out, but also well planned. Thus, it is always advisable to seek the expertise of an estate agent in order to avoid time-consuming and costly mistakes. After all, the selling process depends not only on the timing, but also on the location and the different types of houses and apartments.
More on the subject of selling property in Pempelfort in a moment. Here is an overview in advance:
At the beginning of a real estate sale is first of all the real estate valuation:
Real estate valuation: Valuation for the sale of real estate
You want to buy a property and are now in a hurry to sell it? Or you want to buy an apartment building to then rent it out lucratively? Even if time is short and you want to sell your property as quickly as possible, you should avoid mistakes right from the start. And that starts with the valuation of your property. After all, the property valuation is not only about determining the value, but also the purchase price. Renovation with craftsmen, year of construction, location and so on have an effect on the value of the property and the purchase price.
Find out here which factors influence the purchase price:
Selling real estate in Pempelfort: Sell privately or hire an estate agent?
You want to sell your house, your old apartment or your bungalow and you don't know if it makes sense to hire an estate agent? Then you are like numerous house sellers before you! What are the advantages of selling through an estate agent? And what are the responsibilities of a real estate agent? Learn more here!
Important questions in advance: Viewing, marketing & Co.
If you are still not sure which way to go when selling your property, simply answer the following questions for yourself:
You are directly on site and can carry out inspections at any time?
Do you have enough time to take care of everything from planning to handover?
You are always available by telephone so that no prospective customer is lost?
Are you willing and able to offer the house through several marketing channels (e.g. various real estate portals, flyers, etc.)?
Are you prepared to finance the costs that may be incurred for this yourself?
Have you had a home appraisal done or know what prices comparable homes have sold for recently?
You know how to create an exposé and ideally you have a software to prepare the floor plan?
Do you know how to conduct viewings and sales negotiations?
Are you also familiar with legal issues (hidden defects, contract drafting, etc.)?
Finally, if you answered "no" once or more here, ask yourself now how important these "no's" are to you in terms of your decision to hire or not to hire a broker.
Tasks of a real estate agent: From the exposé to the purchase contract
Thousands of people throughout Germany have decided to sell their property through estate agents, primarily because it was important to them that the selling price was determined in line with the market and the facts. This is primarily based on the circumstances of the market environment, which a qualified estate agent knows very well. When selling a property in a city as diverse and dynamic as Düsseldorf, this is particularly important for the success of the sale.
Real estate agents are also responsible for property valuation!
The sales-oriented presentation of the property is also a complex task! The exposé of your property in Düsseldorf-Pempelfort is not just a business card. It is the chance for the seller to leave a serious overall impression of the property with the buyer with meaningful texts and pictures. The memories of the pleasant viewing appointment, recalls your buyer in the period of his purchase decision with a professional exposé again and again.
Here is a summary of all the tasks of a real estate agent:
Real estate valuation
Procurement of documents
Preparation of the exposé
Planning & execution of the viewing appointments
Sales Negotiations
Credit assessment of the buyer
Drafting of the sales contract
Settlement
Handover
Advantages of a real estate agent: expertise, market knowledge & Co.
At this point at the latest, fundamental legal issues also come into play. An experienced professional estate agent is familiar with "hidden defects" and other contract-relevant issues. An independent and objective advice on the sales process – So you are also on the safe side after the conclusion of the contract and can enjoy your sales success calmly.
Here are the benefits of using a real estate agent:
Stress-free sale
Cost saving
Expertise & Experience
Negotiation skills
Sales talent
Determine selling price: Too High, Too Low & Just Right
Many factors determine the selling price of your property in Düsseldorf-Pempelfort. The location, the state of repair, the age or the size are just a few examples that you have surely come up with yourself. Because in principle applies: A too high selling price is just as harmful for the successful real estate sale as a too low price!
Neither too high a purchase price nor too low a purchase price leads to a good result
The "ideal" sales price: Emotional real estate valuation
Whether Golzheim, Carlstadt, Oberkassel or Pempelfort – if the seller does without an independent valuation, the sales price is usually "idealistic". It is not related to the real market value. This is initially no wonder, because you usually have a strong personal connection to your property. Therefore, most private sellers are more emotional in their pricing. This leads to excessive offer prices that are not in line with the market. However, houses and condominiums that are too expensive do not sell even in Düsseldorf-Pempelfort. Time-intensive negotiations with prospective customers are a completely natural consequence. Often, therefore, the next mistake is made: the asking price is reduced step by step.
The inflated and unrealistic offer price is too much influenced by the emotions of the seller
The "low" selling price: quick sale with financial loss
If the sale is under time pressure or objective parameters for the valuation are missing, a sales price below the market value is often achieved. It usually brings you a large number of viewing appointments, but certainly not the price that is appropriate for your property. If you sell your apartment or house below its value, the sales process is accelerated, but brings high financial losses.
The property sells faster, but you give away money unnecessarily
The "right" sales price: Determine the market value of the real purchase price
The "correct" sales price is based primarily on the market value of the property. In order to determine this market value, detailed market analyses are necessary. Influencing factors are the year of construction, the floor plan, the location and equipment of the house or apartment. A team of real estate agents determines the market value taking into account all factors and also uses comparisons with properties in the same location and with similar equipment elsewhere.
Market value as the most realistic instance
These factors play an important role in determining value:
Location
Infrastructure
Equipment
Year of construction & building fabric
Connection to schools and hospitals
Cultural offers in the surrounding area
Conclusion: Selling real estate in Düsseldorf-Pempelfort needs knowledge and experience
Pempelfort is becoming a sought-after place to live in the metropolis of Düsseldorf. For the sale of houses and land in Düsseldorf-Pempelfort, the present and future is therefore really very favorable. Since the real estate landscape is extremely diverse, the assessment of the various quality levels depends on numerous factors, however, sellers should definitely rely on the knowledge and experience of certified brokers.
Düsseldorf: Real estate in the metropolis on the Rhine
Düsseldorf has a fascinating attraction. Although the Rhine metropolis Cologne is only a few minutes away, you can find the big luxury boutiques, international companies, advertising agencies and many other interesting industries here. The fashion industry in particular has made Düsseldorf a very international, stylish location. If you are looking for beautiful real estate here, maybe even luxury real estate, you will find it.
Real estate in Düsseldorf
Düsseldorf stands for luxury, shopping and an internationally positioned local economy. High-fashion companies have their headquarters here, but also the state government of NRW. The Düsseldorf real estate market is therefore highly sought after. The city is located in the heart of the state of North Rhine-Westphalia. The state capital is divided into several districts and is very popular with property buyers due to its charming location on the Rhine.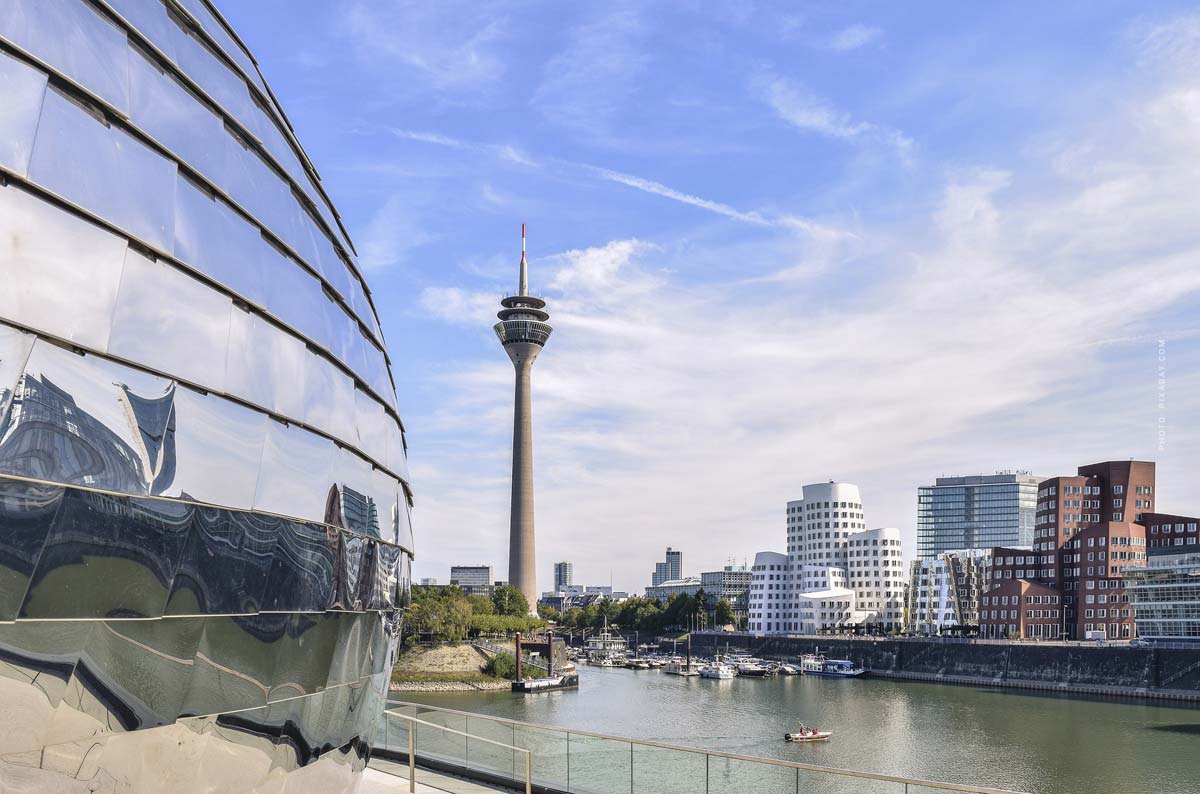 Living in Düsseldorf: Popular districts & residential areas
With just under 640,000, Düsseldorf is one of the largest cities in the Rhineland and home to Germany's third largest airport, after Munich and Frankfurt. With its authentic charm, the city attracts businesses from all over the world. This international audience not only demands places to go out and work, but is also always on the lookout for the right apartments. Whether it's the Old Town, Oberkassel or Golzheim – everything about the city's most popular residential areas and the most expensive streets in Düsseldorf, including tips on location, property prices in Düsseldorf & Co. To the overview: Living in Düsseldorf.

House, apartment and land for sale in Düsseldorf
Diverse shopping opportunities, a wide range of restaurants and the modern infrastructure make Düsseldorf a permanently sought-after city for real estate buyers. Would you like to sell your apartment, your property or your apartment building here? Whether historic Old Town, luxurious Pempelfort, exclusive Carlstadt, magnificent Oberkassel or sought-after Golzheim – with our guides to the sales process, property valuation and the most important documents, you are very well prepared for your property sale. To the overview: Selling real estate in Düsseldorf.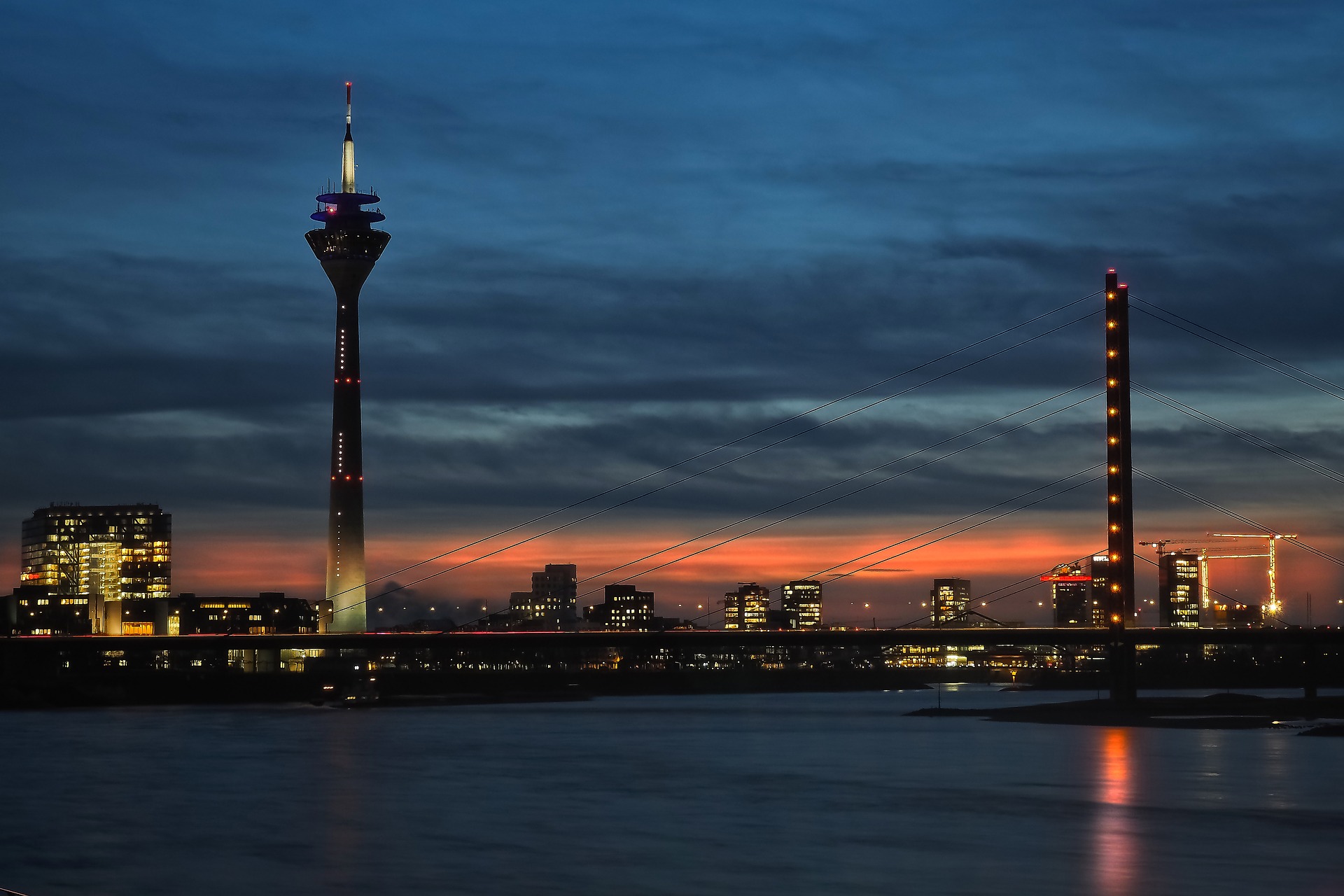 https://lukinski.one/wp-content/uploads/2023/01/lukinski-logo-real-estate-investment-financing-1.svg
0
0
Laura
https://lukinski.one/wp-content/uploads/2023/01/lukinski-logo-real-estate-investment-financing-1.svg
Laura
2019-02-04 11:12:51
2022-03-01 09:01:59
Selling real estate in Pempelfort (Düsseldorf): Properties and luxury villas on the Rhine