Sell property in Carlstadt (Düsseldorf): Single and multi-family houses on the Rhine
Selling property in Carlstadt – You would like to sell your apartment, your property or your apartment building in the exclusive district of Carlstadt? You are in luck, because next to Golzheim, Altstadt and Oberkassel, this district of Düsseldorf is particularly sought after. Thus, many of the properties are in the upper price segment. Due to the high real estate prices in Düsseldorf, however, also high demands, which concerns the equipment of houses and apartments. With our tips on selling real estate in Carlstadt, you are well prepared! Also: Everything you need to know about property valuation, which documents you need and whether you prefer to sell privately or with an estate agent – Welcome to Carlstadt! Back to overview: Selling real estate in Düsseldorf.
Carlstadt: Exclusive district with modern ambience
Düsseldorf is the capital of North Rhine-Westphalia and is located between the Ruhr area and the media metropolis of Cologne. Situated on the beautiful Rhine, the city is especially known for art and fashion. Düsseldorf is a true fashion city through and through and with its 612,000 inhabitants one of the most popular cities on the Rhine! And this is also noticeable in the upscale standard of living: The infrastructure is developed, the range of shopping facilities is wide and the residential areas are well-kept. Whether you are a family with children, an aspiring student, an entrepreneur or an investor – everyone feels at home in Düsseldorf. Also at home in Düsseldorf: Königsallee – one of the most famous shopping streets in Europe and therefore one of the most attractive and expensive streets in Düsseldorf!
Carlstadt: Map & Location
Carlstadt is considered the smaller version of the old town. The buildings in this district are modern and luxurious. The direct location on the Rhine and the proximity to the art museums makes this district particularly attractive.
See more here in Streetview:
Sell real estate: Apartment, house, apartment building
You are divorcing your spouse and now you have to sell the house? You have inherited a house, but you want to sell it? You want to move back to your home and want to put your property on the market? There are numerous reasons for wanting to sell your property. However, you should never underestimate how time-consuming and complex the sale of a property can be. This makes it all the more important to get professional support, who will advise you, accompany you and give you a helping hand right from the start. An experienced estate agent will not only guide you through the selling process, but will also advise you on taxation and finance. An experienced real estate agent is also familiar with the different types of houses and apartments.
More on the subject of selling in Carlstadt in a moment. Here is an overview in advance, with further information and tips:
One of the most important steps in selling real estate is the appraisal of the property.
Real estate valuation: Valuation for the sale of real estate
You want to buy a property and are now in a hurry with your current property sale? Or you want to buy an apartment building in order to rent it out lucratively? Even if you are in a hurry, always choose your selling price wisely. If the purchase price is realistic, you can enjoy great demand. However, if it is too high or too low, you will scare off prospective buyers and lose time and, in the worst case, even money!
Here we show you which factors influence the purchase price – with our free guides and tips:
Selling property in Carlstadt: Planning, documents & costs
Most people sell a property only once in their lifetime. Since it is an important capital investment, the house sale should definitely be prepared with meticulous planning. Without thorough preparation, serious mistakes can be made that may cost you a lot of money.
Ask yourself in advance whether the sale of real estate is financially worthwhile:
Do you need to invest money in a refurbishment or renovation? Do you need a craftsman or architect for this?
Might it even be due for a rebuild?
Do taxes have to be paid? (Read more here: Taxes in Germany)
What is the market situation and how high may the price for the property be?
Choosing the right time: Why the 'when' is so important
There are several moments in life that make the sale of the house necessary. When money is needed, the children have moved out and parents want to downsize, as well as in old age and divorce, many think about selling your house. It is important that you also choose the right time in terms of market economy and sell your house only when you can also get a good price.
Preparations: Costs, Negotiations & Brokers
You know when you want to sell your property? Very good. Now you need to consider how much time you should plan for the house sale. Selling a property in Düsseldorf-Carlstadt involves a lot of effort. In addition to marketing, you have to take care of house inspections, contract negotiations and much more. These tasks cannot always be completed in a relaxed manner alongside your actual job. A schedule is therefore indispensable. After you have gained an overview of the situation and know the approximate extent, you should ask yourself whether you would like to manage the task yourself or whether you should turn to an experienced real estate agent.
A good schedule is half the battle here!
Costs: Important documents & Co.
Spacious apartment in an old building, exclusive bungalow or modern apartment building – What costs are involved in selling real estate in Carlstadt? For the house sale in Carlstadt you have to compile various documents. Copies only incur minor costs, but an energy certificate often has to be applied for again and costs between 50 and 80 euros. If it is a consumption certificate, the costs even amount to 400 to 500 euros. In order to be able to determine a purchase price, you should commission an expert. How high the costs are always depends on the individual property. But you can expect a bill between 1800 and 2200 euros.
Additional costs: Between 1800 and 2200 Euro
Here is an overview of the most important documents:
Energy certificate
Floor plan
Land register excerpt
Site plan
Invoices from renovations & maintenance
Brokerage & real estate listings offline and online
Moreover, you need to invest money in marketing. Because in order to make your purchase offer public, you should place it in various online portals. This quickly adds up to an amount of several 100 euros. If you choose a responsible estate agent, you do not have to bear the marketing costs. These are of course included in the brokerage fee. Usually the brokerage fee is paid jointly by buyer and seller. The situation is different in Hesse. There, the brokerage fee is borne entirely by the buyer.
The brokerage fee is usually paid jointly by the buyer and seller
Hire a real estate agent or sell privately?
Selling a property sounds simple, but it is a complex concern including research before placing an ad, realistically assessing the value of the property, and ultimately negotiating. If all of these steps are taken without expertise, not only can you let mistakes creep in, but you can also lose an incredible amount of time. We explain here what the job of a real estate agent is and what the advantages of hiring a real estate agency are.
Tasks of the real estate agent: From the valuation to the purchase contract
A professional real estate agent in Düsseldorf accompanies you during your house sale and takes the organisational burden off your shoulders. Expertise and experience are particularly in demand in order to realistically assess the market value of your property. The real estate agent takes care of the creation of a meaningful exposé with appealing photos and the preparation of offers in various media. Last but not least, of course, he is above all a contact person who is there to advise you.
Reading Tip! Off Market: Sell real estate anonymously & discreetly
An overview of the duties of a real estate agent:
Advantages of the real estate agent: Checking creditworthiness, taxes & Co.
He prepares an energy certificate and organises the viewings. In addition, he carries out a credit check of the prospective buyers and suggests suitable candidates to you. He then supports you in the contract negotiations and accompanies you until the purchase contract is signed. He knows the current legal regulations and can thus protect you from serious mistakes with possible financial consequences. He knows which documents must be available for the house sale in Düsseldorf-Carlstadt and can help you to obtain them if they are not available.
Your real estate agent accompanies you through the entire sales process
In addition, the agent can get the best price for you due to his knowledge of the market and his experience, so that you do not run the risk of selling your house below value. In addition, the agent has no emotional attachment to the property and can therefore usually negotiate more freely and effectively than the owner.
Here is a summary of the advantages:
Negotiation skills
Organizational talent
Experience & Expertise
Sales talent
Stress-free sale for the seller
Advice on taxes and laws
More rationality, as no link to the property
Market knowledge
Sell rented properties in Carlstadt
Selling the home you have occupied yourself is complicated enough. But if you want to sell a rented property, there are other steps to consider. If the house is rented out at the time of the sale, neither you nor the new owner may simply give notice to the tenant. A special right of termination does not apply here. The tenant has the right to continue living in the house and carry on with their daily life as usual. This means that you have to find a buyer for your house in Hanau who will take over the property with tenant.
If the house is rented out at the time of sale, neither you nor the new owner may simply give notice to the tenant.
If you have enough planning in advance, you should terminate an existing tenancy early so that the property is vacant at the time of sale. However, selling a rented property is not impossible. By doing so, you are simply appealing to a different clientele. Many prospective buyers buy rented houses as an investment and service the mortgages with the joint income.
Conclusion on the sale of real estate in Düsseldorf-Carlstadt
The chances of selling a property in Düsseldorf-Carlstadt at a good price are not bad due to the market situation. Of course, you can try to sell your house on your own. However, you will have to overcome numerous hurdles, bear all the costs yourself and spend a lot of time. It is easier if you hire an experienced real estate agent. If you own a property in Düsseldorf-Carlstadt and feel overwhelmed with the house sale, then simply contact a trustworthy real estate agent who will take over the house sale for you.
Düsseldorf: Real estate in the metropolis on the Rhine
Düsseldorf has a fascinating attraction. Although the Rhine metropolis Cologne is only a few minutes away, you can find the big luxury boutiques, international companies, advertising agencies and many other interesting industries here. The fashion industry in particular has made Düsseldorf a very international, stylish location. If you are looking for beautiful real estate here, maybe even luxury real estate, you will find it.
Real estate in Düsseldorf
Düsseldorf stands for luxury, shopping and an internationally positioned local economy. High-fashion companies have their headquarters here, but also the state government of NRW. The Düsseldorf real estate market is therefore highly sought after. The city is located in the heart of the state of North Rhine-Westphalia. The state capital is divided into several districts and is very popular with property buyers due to its charming location on the Rhine.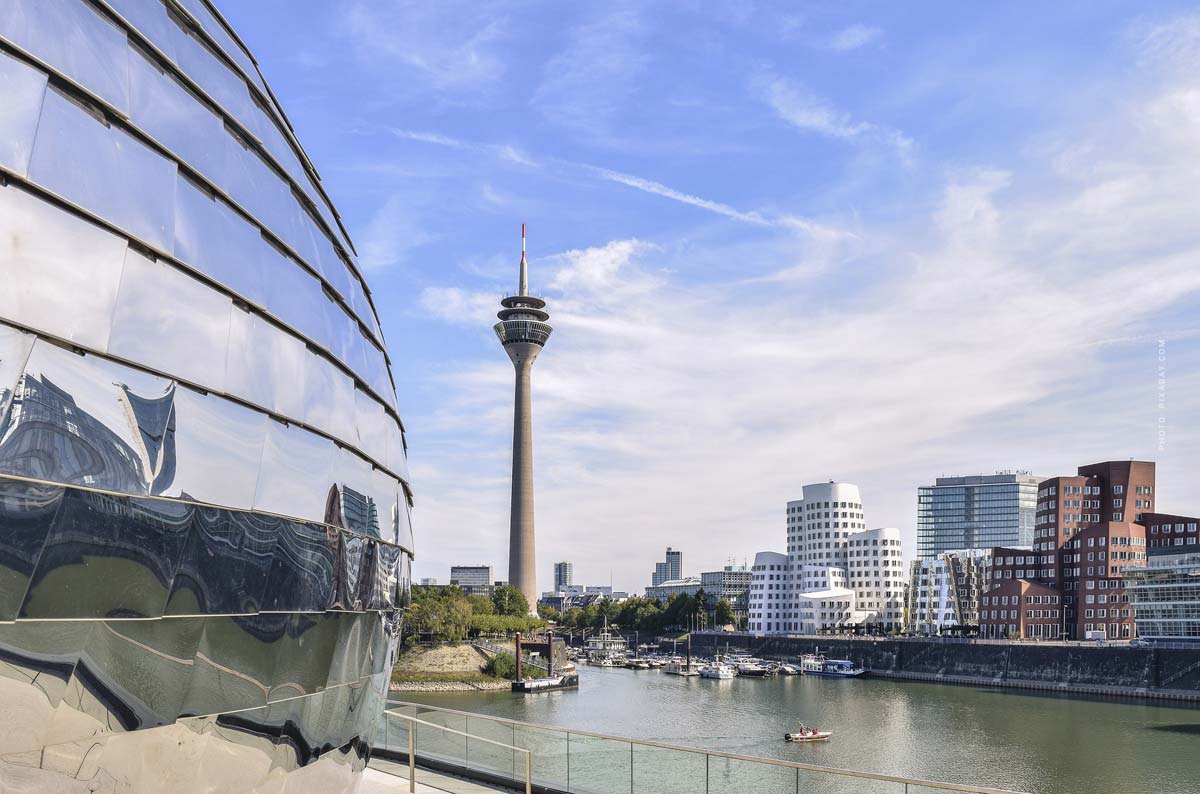 Living in Düsseldorf: Popular districts & residential areas
With just under 640,000, Düsseldorf is one of the largest cities in the Rhineland and home to Germany's third largest airport, after Munich and Frankfurt. With its authentic charm, the city attracts businesses from all over the world. This international audience not only demands places to go out and work, but is also always on the lookout for the right apartments. Whether it's the Old Town, Oberkassel or Golzheim – everything about the city's most popular residential areas and the most expensive streets in Düsseldorf, including tips on location, property prices in Düsseldorf & Co. To the overview: Living in Düsseldorf.

House, apartment and land for sale in Düsseldorf
Diverse shopping opportunities, a wide range of restaurants and the modern infrastructure make Düsseldorf a permanently sought-after city for real estate buyers. Would you like to sell your apartment, your property or your apartment building here? Whether historic Old Town, luxurious Pempelfort, exclusive Carlstadt, magnificent Oberkassel or sought-after Golzheim – with our guides to the sales process, property valuation and the most important documents, you are very well prepared for your property sale. To the overview: Selling real estate in Düsseldorf.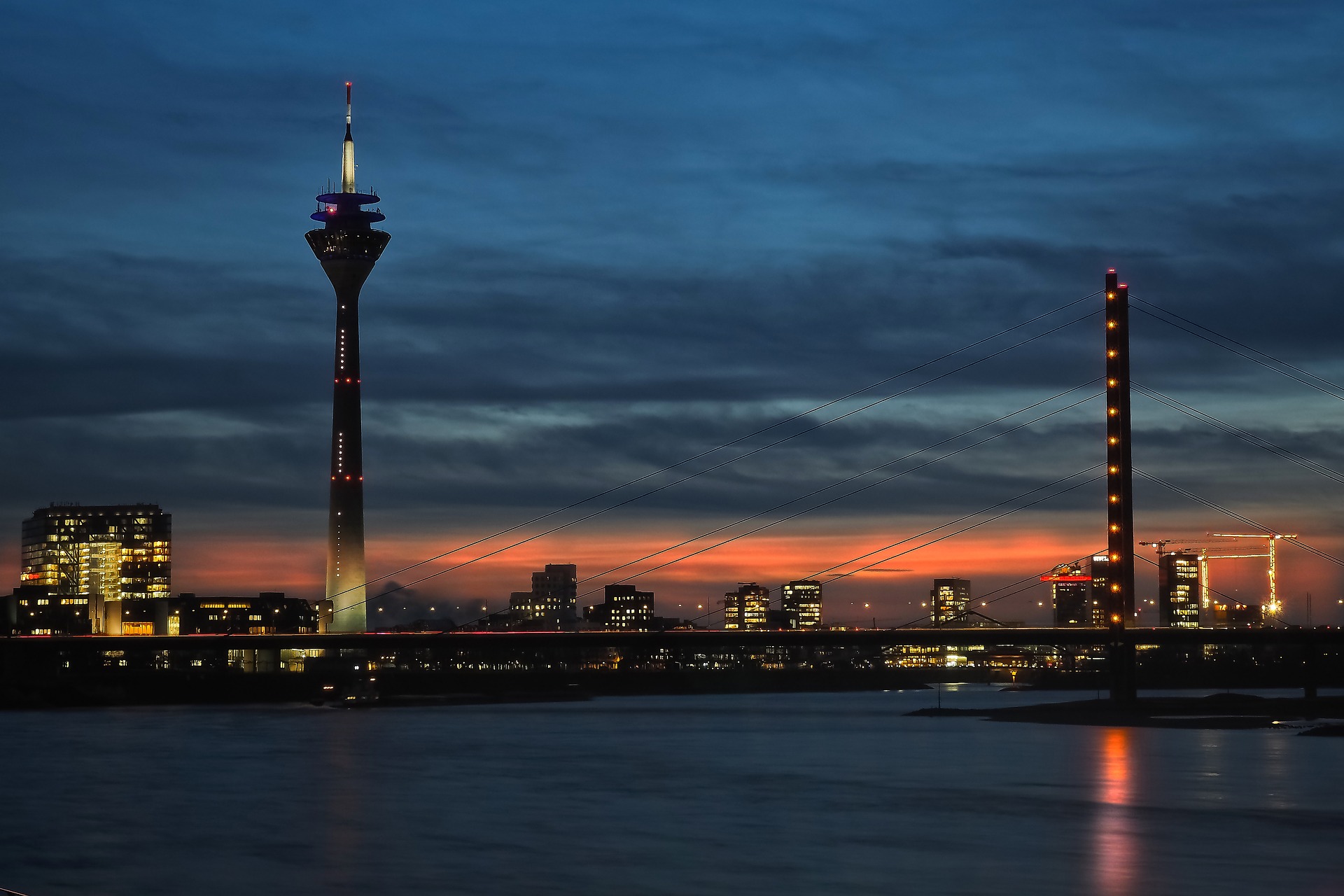 /wp-content/uploads/2023/09/lukinski-real-estates-immobilien-logo.svg
0
0
Laura
/wp-content/uploads/2023/09/lukinski-real-estates-immobilien-logo.svg
Laura
2019-02-07 11:25:41
2022-03-01 09:01:24
Sell property in Carlstadt (Düsseldorf): Single and multi-family houses on the Rhine