Selling real estate in Golzheim (Düsseldorf): Procedure, real estate agent and sales strategies
Selling property in Golzheim – You would like to sell your apartment, your property or your apartment building in the luxurious district of Golzheim? You are in luck, because next to the popular residential areas Carlstadt, Altstadt and Oberkassel, this district of Düsseldorf is particularly sought after. Would you like to sell your property here? With our tips on selling real estate in Golzheim, you are well prepared! Plus: Everything you need to know about property valuation, which documents you need and whether you prefer to sell privately or with an estate agent – Welcome to Golzheim! Back to overview: Selling real estate in Düsseldorf.
Golzheim: Luxurious district with a view of the Rhine
Luxury, shopping and an internationally positioned local economy – that's what Düsseldorf stands for. And not only the state government is based here, but also a large number of media companies and high-fashion businesses. The Düsseldorf real estate market is therefore highly sought after. The city is located in the heart of the state of North Rhine-Westphalia and the metropolises of Frankfurt and Cologne are also within easy reach by car. Thus, the fashion metropolis enjoys great popularity not only among investors and entrepreneurs, but also among families, couples, students and young professionals. Also at home in Düsseldorf: Königsallee – one of the most famous shopping streets in Europe and therefore one of the most attractive and expensive streets in Düsseldorf!
Golzheim: Map & Location
Golzheim is located directly on the Rhine, neighbouring Stockum and the city centre. Due to its close location to the city centre and the Rhine and its status as one of Düsseldorf's most distinguished districts, Golzheim attracts many people here. The popular districts of Oberkassel and Altstadt are also not too far away.
See more on Streetview:
Sell real estate: Apartment, house, apartment building
Whether divorce, inheritance or relocation due to a change of profession – the reasons for a property sale are manifold. You should never underestimate the effort as well as the time involved. Even if time is running out, the following applies: Exercise patience and precision! An experienced real estate agent will not only guide you through the selling process, but also advise you on taxes and financing. An experienced real estate agent is also familiar with the different types of houses and apartments.
More on the subject of selling in Golzheim in a moment. Here is an overview in advance, with further information and tips:
One of the most important steps in selling real estate is the appraisal of the property.
Real estate valuation: Valuation for the sale of real estate
You want to buy a property and are now in a hurry to sell it? Or you want to buy an apartment building to then rent it out lucratively? Your real estate agent will also assist you with the property valuation, so that you have enough time to concentrate on your future plans. The valuation of your property is not only about estimating the value, but also about setting the purchase price.
Find out here which factors influence the purchase price:
Selling real estate in Golzheim: preparation & valuation
Whether it's a maisonette, bungalow or apartment building – as a private real estate seller, you should bring one thing with you above all else: Time. Preparation and planning, marketing, answering enquiries and conducting viewings are time-consuming tasks. Learn more about planning your property sale here, as well as the property valuation.
Planning: Costs, Documents & Challenges
If you sell directly as the owner, you are obliged by law to order the energy certificate for the property. Costs are incurred here. Likewise, you pay for the valuation, which you should not do without in favour of a realistic sales price. When selling privately, emotional ties and memories can limit the neutral view and lead to an overvaluation of the house or apartment. A purchase price that is too high leads to sales problems.
These are the things you should consider in advance:
Compile energy certificate and important documents
Plan for costs for documents & valuation
Estimating the purchase price realistically
Determine market value: Determine sales price
An offer that is too favourable involves losses for you. To determine the market value, a real estate agency analyses the market, compares demand and supply, includes your property-relevant data and checks comparable properties in a similar location. Only when all relevant factors are included is it possible to arrive at a realistic sales price that satisfies you. This is not the only advantage that should make you opt for a professional real estate sale.
Sales strategy: market knowledge & negotiation skills
Unfortunately, the reality often shows that the private sale becomes a cost trap and drags on longer than expected. The optimal sales strategy includes eloquence, radiated expertise and complete documentation of the object for sale. Transparency, seriousness and pricing based on the market value round off the performance and convince interested parties.
In addition to the documents, you as a seller should also bring the following:
Eloquence
Expertise
Documents
Seriousness
Negotiation skills
Sales talent
Hire a real estate agent or sell privately?
Should you hire a real estate agent? Or would you rather sell your property privately? This is one of the first and, above all, one of the most important questions. Because one thing is certain: Professionally presented properties sell best. That is why estate agents achieve the highest sales prices. On average, 72% of all properties are sold through estate agents. But what exactly are the tasks of an estate agent? And why is it worth investing in an estate agent at all? We answer these questions here.
72% of all real estate is sold through real estate agents!
Advantages of a broker: Expertise convinces
Carlstadt, Golzheim, Altstadt or Oberkassel – If you have decided to sell your apartment or house, a competent real estate agent offers you a local and reliable full-service marketing. You don't need to do anything else but inform the agent about your property and offer your asking price. Have you renovated and modernised your property with the help of a tradesman, architect & co? Whether and how this affects the purchase price, the real estate agent of your confidence is also familiar with this. Likewise with the real estate prices in Düsseldorf.
Here are more advantages of a real estate agent:
Stress-free sale
Cost saving
Market knowledge & experience
You save time and money by making the right investment and ensuring a stress-free sale of your property in Golzheim with a competent estate agent.
Tasks of a real estate agent: Exposé, viewing appointments & Co.
The real estate agent determines the market value, prepares the exposé, procures the documents and is an experienced contact person throughout the entire transaction. As the interface between the owner and the buyer, the real estate agent acts with the greatest competence and ensures a satisfactory transaction. Furthermore: If you prefer an anonymous sale, this is also possible. Many real estate agents specialize in off-market and can thus discreetly refer prospective buyers.
Reading Tip! Off Market: Selling real estate anonymously and discreetly
Here is an overview of the duties of a real estate agent:
Valuation
Real estate marketing
Preparation of an exposé
Carrying out and planning the viewing appointments
Purchase negotiations
Processing and drawing up of the purchase contract
Handover of keys
Düsseldorf: Real estate in the metropolis on the Rhine
Düsseldorf has a fascinating attraction. Although the Rhine metropolis Cologne is only a few minutes away, you can find the big luxury boutiques, international companies, advertising agencies and many other interesting industries here. The fashion industry in particular has made Düsseldorf a very international, stylish location. If you are looking for beautiful real estate here, maybe even luxury real estate, you will find it.
Real estate in Düsseldorf
Düsseldorf stands for luxury, shopping and an internationally positioned local economy. High-fashion companies have their headquarters here, but also the state government of NRW. The Düsseldorf real estate market is therefore highly sought after. The city is located in the heart of the state of North Rhine-Westphalia. The state capital is divided into several districts and is very popular with property buyers due to its charming location on the Rhine.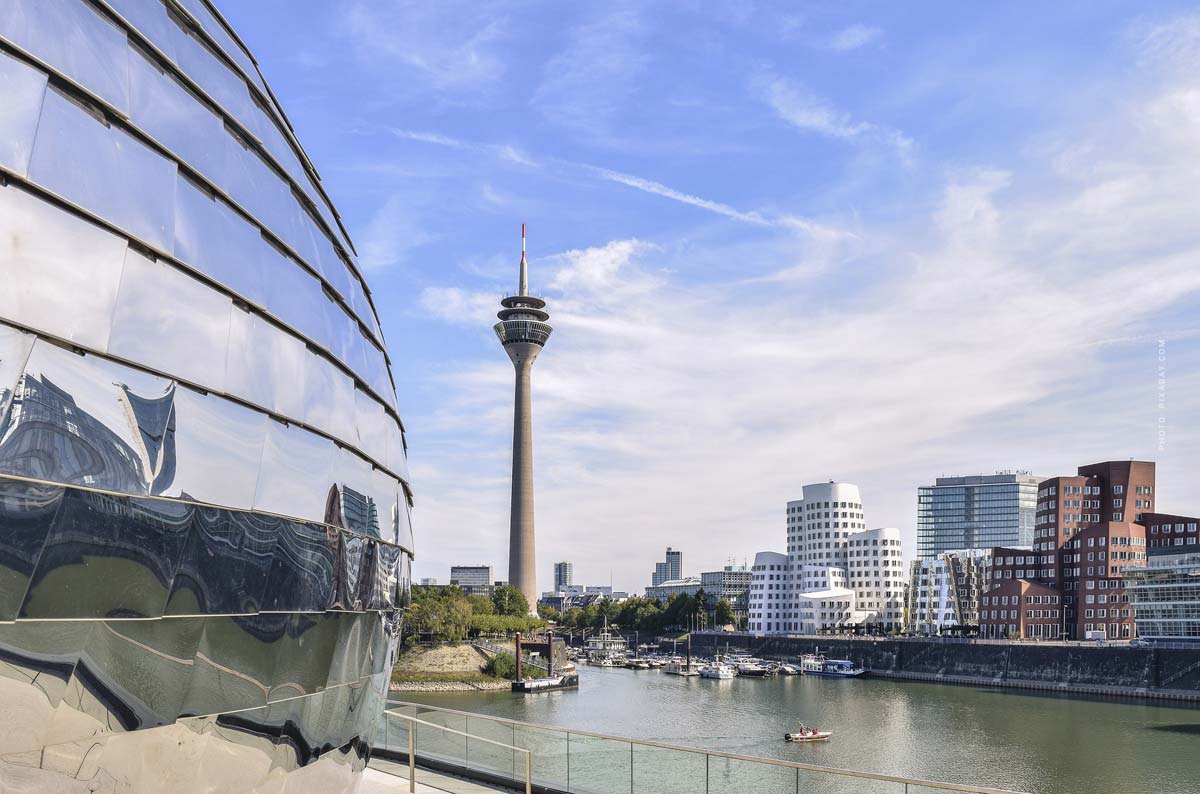 Living in Düsseldorf: Popular districts & residential areas
With just under 640,000, Düsseldorf is one of the largest cities in the Rhineland and home to Germany's third largest airport, after Munich and Frankfurt. With its authentic charm, the city attracts businesses from all over the world. This international audience not only demands places to go out and work, but is also always on the lookout for the right apartments. Whether it's the Old Town, Oberkassel or Golzheim – everything about the city's most popular residential areas and the most expensive streets in Düsseldorf, including tips on location, property prices in Düsseldorf & Co. To the overview: Living in Düsseldorf.

House, apartment and land for sale in Düsseldorf
Diverse shopping opportunities, a wide range of restaurants and the modern infrastructure make Düsseldorf a permanently sought-after city for real estate buyers. Would you like to sell your apartment, your property or your apartment building here? Whether historic Old Town, luxurious Pempelfort, exclusive Carlstadt, magnificent Oberkassel or sought-after Golzheim – with our guides to the sales process, property valuation and the most important documents, you are very well prepared for your property sale. To the overview: Selling real estate in Düsseldorf.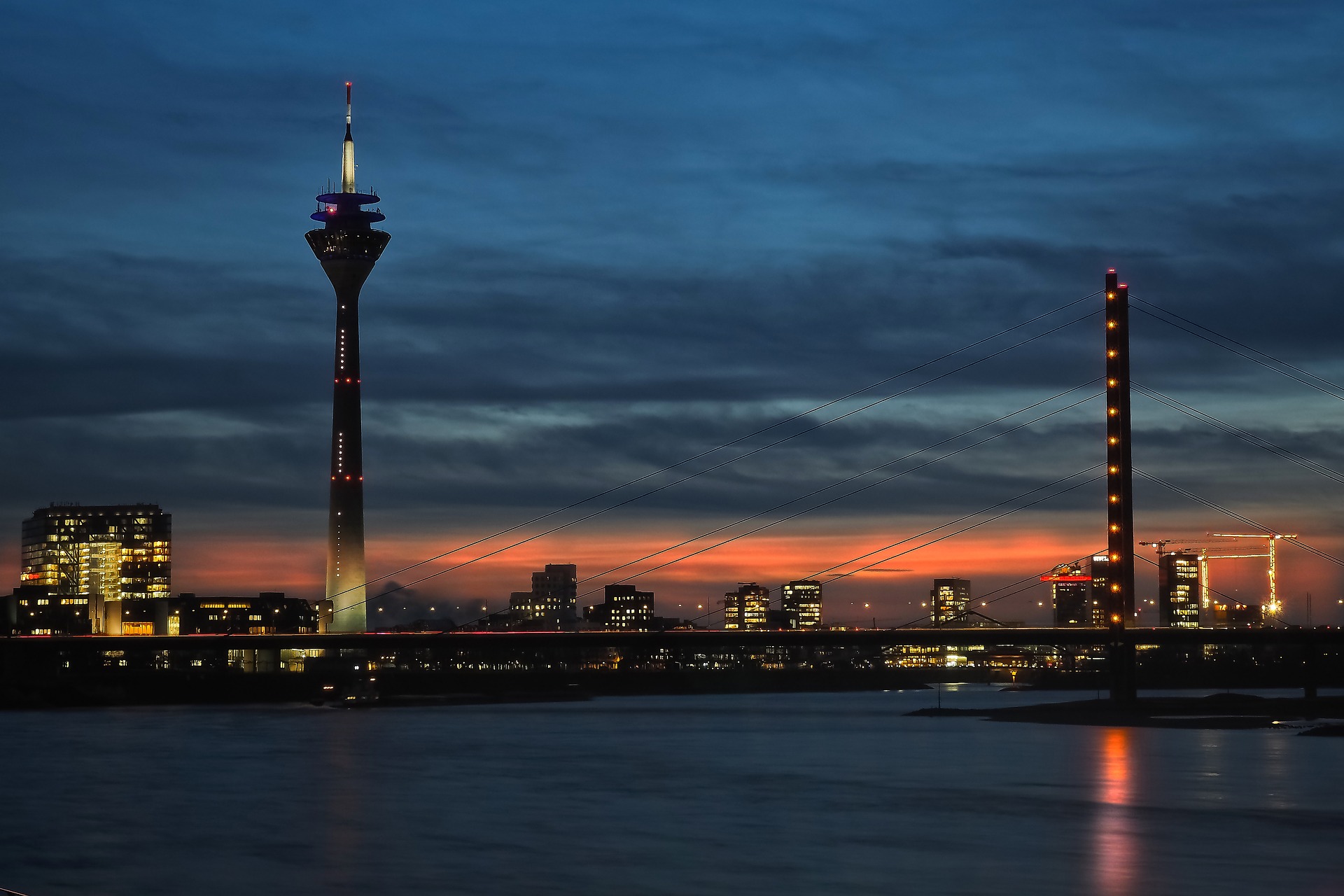 https://lukinski.one/wp-content/uploads/2023/01/lukinski-logo-real-estate-investment-financing-1.svg
0
0
Laura
https://lukinski.one/wp-content/uploads/2023/01/lukinski-logo-real-estate-investment-financing-1.svg
Laura
2019-02-06 11:23:59
2022-03-01 09:01:38
Selling real estate in Golzheim (Düsseldorf): Procedure, real estate agent and sales strategies