Selling property in Pankow (Berlin): Procedure, detached house and selling prices – Tips
Selling property in Berlin-Pankow – selling an apartment, apartment building or your own property. Alongside Charlottenburg, Wilmersdorf and Schöneberg, Pankow is also one of the most popular residential areas in Berlin. Villa, loft or detached house – you want to sell your property here? So that you can sell your property lucratively and without any problems, we have all the important information and tips on the sales process here. In addition: Everything you need to know for a successful property valuation and what advantages the help of a real estate agent brings! Welcome to Berlin-Pankow! Back to: Selling property in Berlin.
Berlin-Pankow: Historic district full of monuments & history
Germany's capital Berlin is in no way inferior to other metropolises around the world. As the hub of European business, colorful Berlin enjoys great popularity not only among investors and entrepreneurs, but also among families, couples, singles and students. No wonder. After all, Berlin is not only a renowned university city, but also a metropolis of art and culture. Whether it's a champagne brunch on Kurfürstendamm, an afternoon on Museum Island or sightseeing at the Brandenburg Gate – Berlin impresses with its historical flair and cultural diversity. While the elegant Schöneberg impresses with its breathtaking mansions, the contemplative Wilmersdorf convinces with its many green spaces. And while in Kreuzberg the world seems to be at home, in Wannsee one mansion follows the other – in Berlin everyone finds his place.
Pankow: Facts and figures
The district of Pankow, located in Berlin, is inhabited by about 65,000 people and covers an area of 5.66 km².
Here are the most important facts for new citizens of Berlin-Pankow:
State: Berlin
Administrative district: Pankow
Area: 5,66 km²
Population: 64,945 (Dec 31, 2019).
Population density: 11,474 inhabitants per km2
Postcode: 13187, 13189
Area codes: 0307
License plate number: B
District: map and location
Pankow is located in the north of the German capital Berlin and borders the districts of Friedrichshain and Kreuzberg. The quality of life in Pankow is among the highest in the city. In addition, the district attracts numerous tourists every year due to its historical past. It is not uncommon for families on vacation to discover the attractiveness of the district and want to live in Berlin-Pankow. From Pankow, it is also possible to reach Berlin's city centre with all its sights, unique coffee shops and luxurious boutiques. The city's greatest monuments are also not far away from here.
The historic Schönhausen Palace is also at home in Pankow. As the former official residence of the head of state of the GDR, it is one of the most popular sights. But the park of the castle is also particularly suitable for a relaxing walk in the sunshine.
See Schönhausen Castle in Streetview here:
Sell real estate: Apartment, house, apartment building
There are various reasons for selling your property. Whether professional career opportunities elsewhere, divorce, family relocation or inheritance: selling a property requires not only a lot of preparation, but also time. Because, when it comes to the success of the sale, all owners agree: the property should be sold at the best price and without a long waiting period. Above all, the different types of dwellings and houses, as well as the use, decide not only on the purchase price, but also on the sales process. Whether it's a half-timbered house, a semi-detached house or a plot of land – everything you need to know can be found here:
One of the first steps in the sales process is the valuation of the property:
Real estate valuation: Valuation for the sale of real estate
Determining the purchase price is one of the most important steps in selling real estate. If the value of your property is within the right range, this will generate high demand. However, if you have chosen the wrong purchase price, this can not only delay the sale, but also scare away prospective buyers or cost you money in the end. So don't give away any money here! Property type, year of construction, equipment & Co. can influence the value of the property immensely.
Learn more here:
Real estate sales in Pankow: prices, statistics & tips
Pankow's landmarks include Schönhausen Castle, a 17th-century Baroque palace, and the White Lake. The administrative area of Pankow includes Pankow itself, as well as the districts of Blankenfelde, Niederschönhausen, Rosenthal and more. Even if you feel comfortable in Berlin-Pankow, there can be various reasons for selling your house or condominium. You have reoriented yourself professionally, which makes a move unavoidable. Or you are living in divorce and need to sell your house to pay off your former partner and pay off the real estate financing you took out together. An inherited house can also be the reason for you to contact a good real estate agent.
Statistics: Price per square metre in German cities – comparison
Here you can see how Berlin has now risen to become the 6th most expensive city. Of course, you as a property owner also benefit from the rising purchase prices in the German capital.
Here you can see the cities with the highest prices per square metre for condominiums in a comparison of 2015 and 2020* (in euros per square metre):
Munich: 9,569 Euro
Frankfurt am Main: 7,280 Euro
Stuttgart: 7,158 Euro
Düsseldorf: 6,444 Euro
Hamburg: 6,324 Euro
Berlin: 6,056 Euro

Advantages and tasks of a real estate agent
Since Pankow convinces with a high quality of life, we will sell your property at a good price and without a long waiting period. The professional sale pays off and gives you the opportunity to dispose of the money from the sale promptly and invest it in your new projects. Selling a house is easier if you do not have to worry about the organisational details, price negotiations and market value assessment, as well as obtaining important documents yourself.
Here are some of the tasks that a real estate agent will do for you:
Sell at the best price in Berlin-Pankow
You would like to sell your apartment or a house in Berlin-Pankow? The fantastic location of the district alone means that many families are looking for properties in Pankow and will be interested in your offer. With an exposé and the full service support by online real estate agents you contribute to the fact that your property sells promptly and at the highest possible offer price. You don't have to take care of the transaction yourself, so you can save yourself a lot of stress and sell your property in Pankow calmly and serenely.
Increase value: renovate before selling?
In the case of older properties, you as the owner are faced with the question of whether a renovation carried out before the sale will provide advantages. Although you can increase the asking price, you also have to make investments in the course of a renovation. Therefore, as a rule, we recommend that you refrain from such measures and sell the house in its current condition. If you nevertheless decide to renovate, refurbish & Co. it is worthwhile to obtain the expertise of experienced architects and craftsmen to ensure that your conversion project is a complete success.
In most cases, a pre-sale renovation is unnecessary and takes time that you can much better invest in your new life and individual plans.
In our professional exposé, we highlight the advantages of your property, at the same time point out the need for renovation and use this method to find a solvent and interesting buyer for you in a timely manner. In most cases, a renovation before the sale is unnecessary and costs time that you can much better invest in your new life and your individual plans. Only in individual cases can the market value be increased by a renovation in such a way that the effort is worthwhile and is recommended by experienced real estate agents.
Frequently asked questions for sellers
You want to buy a new property and are now in a hurry with your current property sale? Or you are planning to buy an apartment building in order to rent it out lucratively? Whether it's a semi-detached house in Pankow, an old apartment in Friedrichshain-Kreuzberg or a bungalow in Steglitz – as a property seller there are certain questions you need to ask yourself. Have you already found a new property? Do you also want to sell the furnishings of the property? And is there a right of first refusal?
If you want to sell a property in Berlin, there are a lot of questions you have to ask yourself as an owner:
Do you have a follow-on property in mind?
Is there a need for renovation / refurbishment of the apartment?
Are all records and documents available?
Are early repayment penalties payable?
Are the declaration of partition, building insurance, minutes of the owners' meeting, utility bills, list of rents, etc. available?
Are there lists of the maintenance of the condominium (maintenance costs)?
Should inventory be sold?
Is there a right of first refusal?
Sell property in Berlin
Selling real estate in the capital? As the largest city in Germany and a metropolis with millions of inhabitants, Berlin is a popular place to live. More and more people want to move to the capital. How does the sale of a property in this city work? What is there to consider? All kinds of information about selling real estate in the German capital:
Do you already know it? Berlin-Charlottenburg
Are you also interested in real estate in the Berlin district of Charlottenburg? Then take a look at our article selling real estate in Berlin-Charlottenburg! Whether single-family house, apartment building or multi-room condominium we inform you about the process, value price of the properties and more:
Berlin: Real estate in the capital
Capital, university city, historical stronghold and as an international location an attractive place to live for families, couples, singles and students. Accordingly, Berlin faces a continuously growing population due to immigration.
Berlin property market: Overview
Berlin offers everything from fashion, art, finance, start-ups, and the list goes on. There is hardly a person who would not find their passion in this city of 3.75 million. This is also evident in the sprawl of the city and the different districts. For this reason it is often described as' many cities in one'. A walk through Berlin-Mitte is very different from Kreuzberg and Prenzlauer Berg is not often confused with Zehlendorf.
Buy, rent and sell real estate in Berlin – Berlin is not only in Germany the "place to be" when it comes to real estate, in all of Europe and worldwide Berlin is known. Next to London and Paris, Berlin is the hotspot in Europe for Europeans themselves, tourists and real estate investors. Here you will find the big overview, on the subject of buying, selling, renting, investment and everything else you need to know about the Berlin real estate market.

Selling real estate in Berlin: house, apartment and land
As an international location, Berlin is an attractive place to live for people from all over the world. While the district of Wilmersdorf in Charlottenburg convinces with its well-kept green spaces, the residential areas of Prenzlauer Berg and Weißensee in Berlin-Pankow inspire with their unbeatable prices and central location. You want to sell your apartment, your apartment building or your property in the world metropolis Berlin? With our free guides and tips on the topics of real estate sales and property valuation, you are well prepared. Back to overview: Selling real estate in Berlin.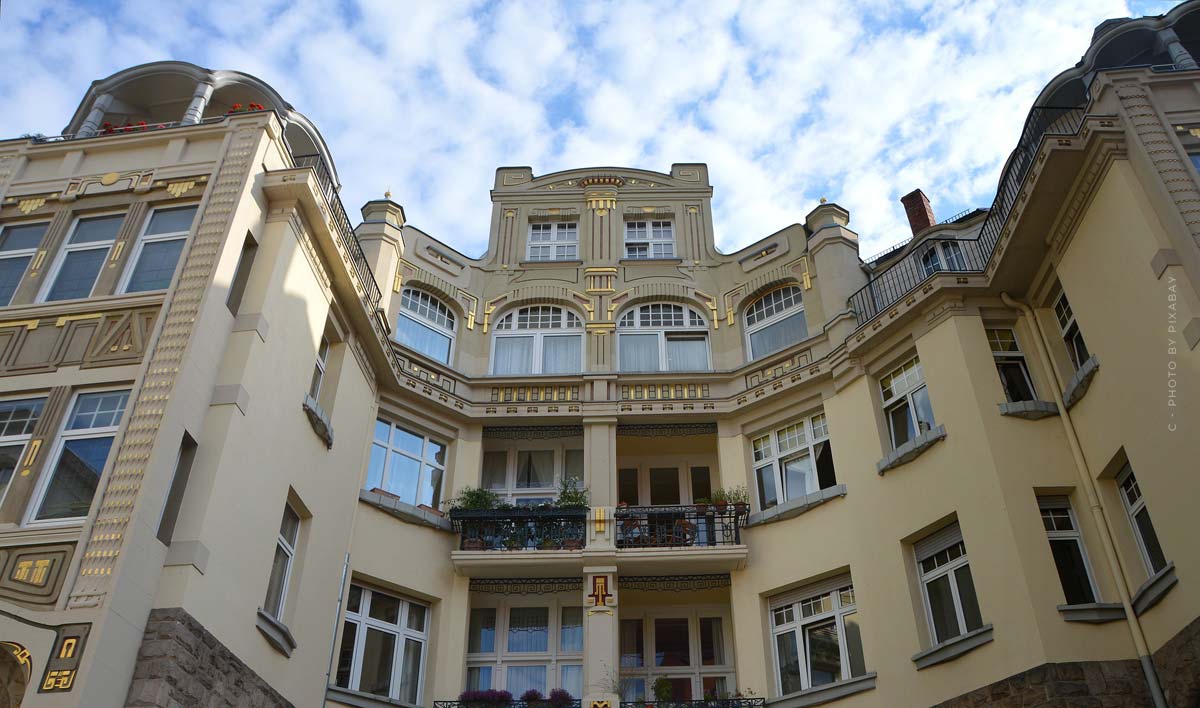 Living in Berlin: Popular residential areas
We present the most beautiful districts of the German capital and tell you where you can buy the best, highest quality and most exclusive properties to set up your new home, or which districts are best suited to invest in a property as an investment. Here we present the most popular residential areas – from upscale Grunewald to charming Schmargendorf and quiet Dahlem to historic Charlottenburg. Back to overview: Living in Berlin.

https://lukinski.com/wp-content/uploads/2019/07/lampen-design-geschaeft-store-handel-karte-empfehlung-tipps-liste-leuchten-led.jpg
600
1200
Laura
/wp-content/uploads/2023/09/lukinski-real-estates-immobilien-logo.svg
Laura
2019-07-07 12:30:43
2022-03-01 09:00:50
Selling property in Pankow (Berlin): Procedure, detached house and selling prices – Tips