Living in Prenzlauer Berg (Berlin): House, apartment & land for sale – Viewing, prices per square metre and Co.
Living in Prenzlauer Berg – The trendy district of Prenzlauer Berg enjoys great popularity as a place to live. The trendy district is in no way inferior to the districts of Schmargendorf, Kreuzberg, Charlottenburg and Grunewald. Would you like to invest in a property in Prenzlauer Berg as a capital investment? Buying a house or a plot of land? Find out everything you need to know about living here. Also: A tour through the most beautiful corners of the district, which prominent neighbors you can expect and all prices per square meter for apartments, houses and land – Welcome to Prenzlauer Berg! Back to: Living in Berlin.
Living in Prenzlauer Berg: trendy district in the south of Berlin
Affluent families with children appreciate the many playgrounds, green spaces and cafés. Young professionals enjoy a wide range of leisure activities, numerous restaurants and boutiques. And those who need a little time out from the stressful everyday life at the weekend can turn night into day in one of the many trendy clubs. For decades, Prenzlauer Berg has been considered Berlin's cult district par excellence. The who's who of German celebrities has also discovered it.
Welcome to Berlin: Capital of Germany
Berlin is considered an international fashion, art and culture metropolis. Moving to Berlin sounds appealing and offers quite a few new possibilities and opportunities. The capital of Germany is a breathtaking city in every respect. Whether shopping on Kurfürstendamm, sightseeing at the Brandenburg Gate or tracing history in Berlin's many museums. Its historical value is also unsurpassable. Berlin really has it all!
Prenzlauer Berg: Map & Location
Prenzlauer Berg is located in the north of Berlin, opposite the popular districts of Schöneberg, Kreuzberg and Charlottenburg. So not only is Berlin Mitte with its exclusive residential area Tiergarten a short drive away, but also the biggest monuments and the hottest hotspots of the city.
Places of interest: Museum, park, water tower & Co.
The popular district has so much to offer – thanks to the variety of cultural offerings, it never gets boring here. While the Mauerpark attracts with its regular flea market, the museum in the Kulturbrauerei and the Sandtheater Berlin inspire young and old. And for those who want to feel right up to the stars, the Grossplanetarium offers this opportunity.
Here is a list of the most famous sights in Prenzlauer Berg:
Mauerpark Flea Market
Museum in the Kulturbrauerei
Cultural Brewery
Kollwitzplatz
Zeiss Large Planetarium
Max-Schmeling-Halle
Sand Theatre Berlin
Water tower Prenzlauer Berg
Celebrity neighbours: Nina Hagen, Daniel Brühl & Roman Lob
The Prenzlauer Berg district is home to German celebrities. The actresses Nina Hagen and Katharina Thalbach used to live here. Now actor Daniel Brühl has set up his own café here. Munich's Tom Lass, actor Roman Lob from Düsseldorf and TV icons Anne Ratte-Polle and Isabell Polak have also found their adopted home in Prenzlauer Berg.
You want to buy an apartment or buy a house in Prenzlauer Berg? Then you can count on the following prominent neighbours:
Daniel Brühl
Bärbel Stolz
Catherine Thalbach
Nina Hagen
Roman praise
Anne Ratte-Polle
Isabelle Polak
Tom Lass
Sightseeing: A tour of Prenzlauer Berg
Prenzlauer Berg is home to the most expensive streets in Berlin. Luxurious villa near the Volkspark, upscale maisonette on Kollwitzplatz or lucrative apartment building in the centre of the district. Prenzlauer Berg is versatile. Join us on our tour of the hip district.
Kollwitzplatz: One of the most expensive streets in Berlin
Volkspark Prenzlauer Berg: Luxurious detached houses and villas
Real estate & prices per square metre in Prenzlauer Berg
Admittedly: Prices in Prenzlauer Berg are among the highest in the city. Finding affordable living space here can prove difficult. However, the most exclusive properties in Berlin can also be found here. You want to buy a new apartment? Then you can expect to pay between 4,500 and about 6,000 euros per square metre. For an apartment in an old building, on the other hand, only 3,400 to 5,500 euros per square metre are due.
Here is an overview of the prices per square metre:
Buy a house (New): 2.345 €/m²
Buy apartment (existing): 5,545 €/m²
Buy apartment (New): 5.591 €/m²
Conclusion: Living in Prenzlauer Berg
You would like to live in Berlin? Prenzlauer Berg inspires young and old and is therefore the perfect place to live for singles, couples and families. The quality of life is high, the real estate luxurious and the local city life colorful and diverse. The most popular residential areas here include Kollwitzplatz and the streets around Volkspark. 5-star restaurants, exclusive boutiques and well-kept green spaces – that's what the trendy Prenzlauer Berg district stands for. What's more: investing in real estate in Prenzlauer Berg is always worthwhile. Because residences in Berlin are in demand. So you can sell your existing property after successful renovation by craftsmen, architect & Co. at a later date lucrative again. No matter what type of house or apartment it is, if you want to sell your property in Berlin, your chances are good to make a real profit.
Berlin: Real estate in the capital
Capital, university city, historical stronghold and as an international location an attractive place to live for families, couples, singles and students. Accordingly, Berlin faces a continuously growing population due to immigration.
Berlin real estate market: overview
Berlin offers everything from fashion, art, finance, start-ups, and the list goes on. There is hardly a person who would not find their passion in this city of 3.75 million. This is also evident in the sprawl of the city and the different districts. For this reason it is often described as' many cities in one'. A walk through Berlin-Mitte is very different from Kreuzberg and Prenzlauer Berg is not often confused with Zehlendorf.

Living in Berlin: Popular residential areas
We present the most beautiful districts of the German capital and tell you where you can buy the best, highest quality and most exclusive properties to set up your new home, or which districts are best suited to invest in a property as an investment. Here we present the most popular residential areas – from upscale Grunewald to charming Schmargendorf and quiet Dahlem to historic Charlottenburg. Back to overview: Living in Berlin.

Selling real estate in Berlin: house, apartment and land
As an international location, Berlin is an attractive place to live for people from all over the world. While the district of Wilmersdorf in Charlottenburg convinces with its well-kept green spaces, the residential areas of Prenzlauer Berg and Weißensee in Berlin-Pankow inspire with their unbeatable prices and central location. You want to sell your apartment, your apartment building or your property in the world metropolis Berlin? With our free guides and tips on the topics of real estate sales and property valuation, you are well prepared. Back to overview: Selling real estate in Berlin.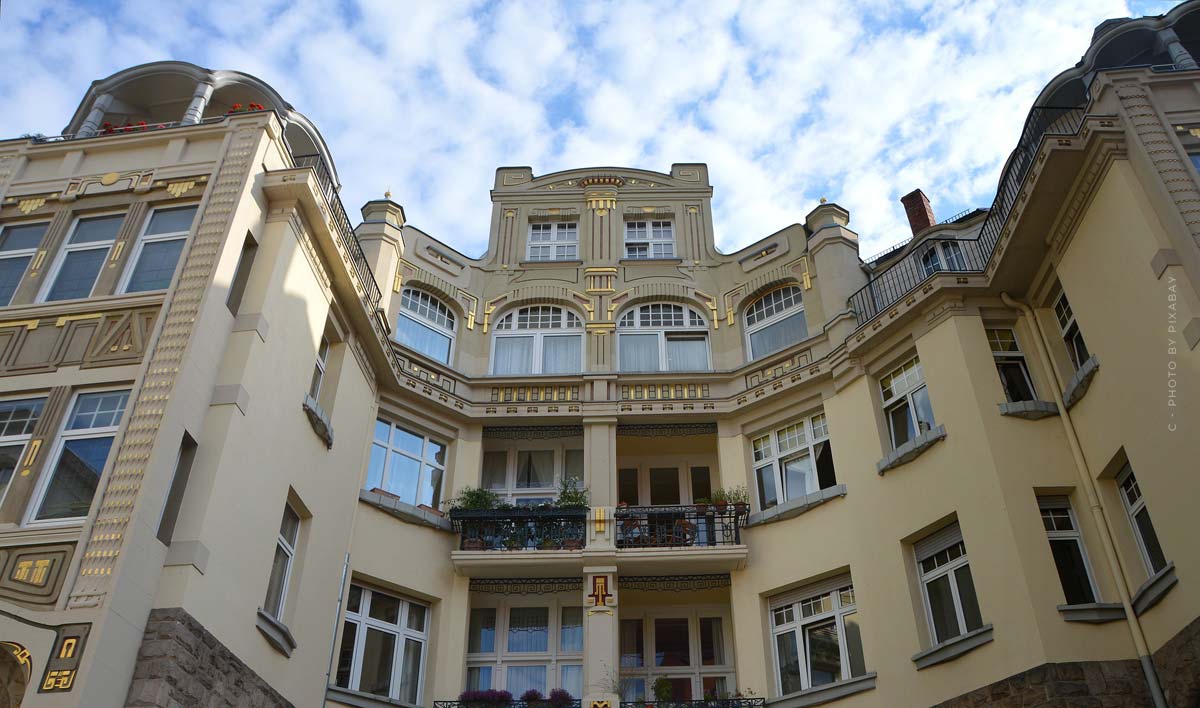 https://lukinski.com/wp-content/uploads/2021/05/berlin-prenzlauer-berg-wohnen-haus-wohnung-grundstueck-quadratmeterpreise-tipps-immobilie-kaufen-mehrfamilienhaus-altbau.jpg
800
1200
Laura
/wp-content/uploads/2023/09/lukinski-real-estates-immobilien-logo.svg
Laura
2021-05-25 10:50:59
2022-03-01 09:56:50
Living in Prenzlauer Berg (Berlin): House, apartment & land for sale – Viewing, prices per square metre and Co.