Real estate alliance: Real estate acquisition worldwide, exclusive network and return on investment – Immobilien finden
Broker Allianz – With us, you as a buyer benefit in particular from the international network, hence Allianz. Through my companies we have connections to all relevant parts of the world, from American cities like New York, Los Angeles and Miami to Asia's mega-metropolises and Shanghai, Singapore and Hong Kong. Through our international network of top brokers with the best recommendations, we have fast and exclusive access to properties, often even before they are presented in the public real estate market, keyword exclusivity. As luxury brokers, we specialize in discerning clients with clear goals and desires.
Luxury real estate and investment properties: Alliance = exclusive offers
As a luxury broker, our focus is not only on research, but also on valuation and appraisal for our clients. From high-end interiors like Fendi, Hermés or Bugatti to extras like sports cars and infinity pools with unobstructed views of the city. We guarantee exclusivity.
Luxury in USA, EU & UAE
Top ratings and exclusive network
Protection – The more expertise, experience and reviews are gathered, the safer the overall buying process will be for you. That's why we rely on our alliance of reputable, top brokers who are spread across all continents. This way you are guaranteed to find a property that exactly meets your wishes and expectations. We also stand as experts in the press and media with advice and action. Thus we give e.g. in the FIV magazine regularly expert tips for real estate buyers and salesmen, like here to the topic: New luxury real estates – interview with Stephan M. Czaja, externally on fivmagazine.de. This is how many readers discover new and interesting investments.
Especially through owner Stephan M. Czaja, the network of contacts grows with every day and every week. Especially through our work and our own companies, we make new contacts, who in turn become part of the alliance. In this way we can guarantee you a smooth and first-class referral of exposés, are permanently at your side with words and deeds and let our analyses and evaluations flow into the decision-making process. Of course, we, or rather our experts at Allianz, take on many other tasks for you, for example tax issues, price negotiations, but also local building law.
You see, with a strong luxury broker on your side, you will have a profitable business.

Property developer and new building: Investment condominium & house
Increase in value and rent-free – A house, a condominium, whether in New York, Los Angeles, Miami or even Dubai and Hamburg, no matter where your own property is, it offers a stable and sustainable investment. Just a small example, the purchase prices in Germany have risen again last year by 9.8%. If you look at the current real estate statistics, you will quickly see that the increase in value, especially for property, really offers excellent prospects. Thus real estates as capital investment become naturally also with the sting. Asset management an important topic. We advise you as experts and independent consultants.

Buy and sell luxury real estate without a broker?!
Risk minimization and error avoidance are central, especially when it comes to high-priced real estate, land, houses or condominiums. From tax processing with country-specific requirements to the building substance of a property that is often thousands of kilometres away.
Buy without broker Allianz
The purchase of a property should not be made solely by you as a private person. In particular, factors such as the aforementioned building fabric of the property, the location and neighborhood, furnishings, plumbing, land, garages, and much more. All this requires a professional view. This is the only way to evaluate a property seriously.
Rather buy 2 Lamborghini than pay too much
Real estate valuation is about many influencing factors that can minimize the price for you as a buyer. At 500,000, 600,000 savings, quite a relevant factor and sometimes directly the first car fleet in the new city by the savings. Pay too much or instead a new Rolls Royce or two Lamborghini (base price 178,500, full equipment from 232,000)? You understand, real estate agents save you money and more importantly, time (research, analysis, appraisals, etc.)
Real estate agents save you money (purchase price, tax laws, etc.)
Real estate agents save you time (research, analysis, appraisals, etc.), which is a deciding factor for our clients when they hire us.
Selling without a broker Allianz
Selling without an estate agent – When selling real estate it is the same as when buying a property. The building fabric of the property, the location and neighbourhood, furnishings, sanitary facilities, land, garages, etc. must be seen, analysed and meticulously assessed by a professional. Otherwise the property value can be quickly depressed by the potential, private buyer of your property – your loss.
Through the expertise of a luxury real estate agent and his exclusive circle of regular customers, business partners but also acquaintances as well as his digital reputation, you have a choice of buyers.
Tip: Bidding war! Through a good broker your house or condo gets more attention. With 3, 4 prospective buyers, the purchase prices for the house or condo can quickly spiral upward on their own, due to the change in supply and demand. Like an auction, the shortage of supply often entices buyers to make higher offers.
That's why there are: From the evaluation of the substance of the construction to the buyer acquisition, brokers also save you a lot of time in the sales process and they increase your profit from the sale of real estate.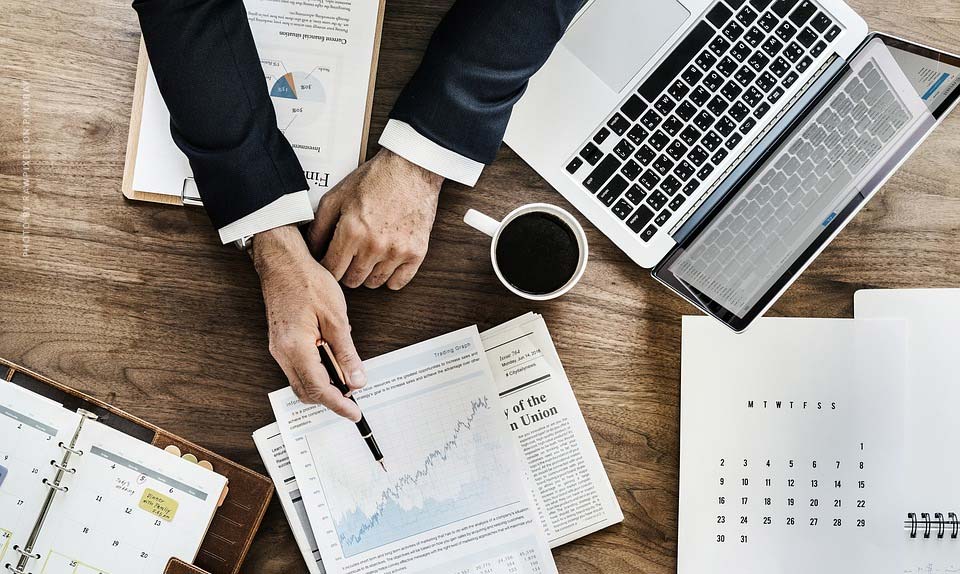 Commission: What does a real estate agent cost?
Costs – How much does an estate agent or a luxury estate agent cost? This question is not as easy to answer in the high-priced segment as it is for a regular real estate agent who deals with apartments or even single-family houses. The broker commission of a regular real estate agent is 2.38 x sum of the cold rent.
Broker commission: Example for rent
Monthly rent of the property: 2.500 Rent
Broker commission (brokerage) amounts to 2.38 x cold rent
Broker costs 5,950 / one-time at closing
Individual agreements are made for high-priced properties
Broker commission: Example for purchase
Purchase price of the property: 1.200.000
Broker commission(brokerage) is 5% of the purchase price
Broker costs 60,000
Rent, buy, live: Our alliance finds everything
Finding property – Renting, buying, living, whoever is looking for a property should, as shown above, rely on the expertise of a reputable real estate agent. When it comes to the search, it is no longer about facts and figures, but about your wishes, ideas and goals!
Our customers are divided into two groups, some buy real estate as an investment and speculate on the increase in value, e.g. of land or of the building itself.
The other group changes their lives, by changing the city of their own company, football club, family ties but also simply to live in the most beautiful places in the world, like London or New York.
With us, you will find your property, worldwide.

Real estate network, brokerage and purchase advice
Can it be a little more? Through my years of working with investors, developers and administrators, I too have grown increasingly fond of the subject. Real estate is so much more than "just houses". They beautify cityscapes, provide a home and are often landmarks for estates, countries and the people who live there. From the protection of historical monuments to new architecture – by working with celebrities and people from trade, business and industry, a unique has gradually emerged.
Exclusive properties that do not appear on the usual portals(off market), newly built condominiums as capital investment also in Dubai, New York or Los Angeles.
New real estate
New construction and exclusive brokerage – From duplexes in New York City, right on Central Park, to family villas in the Dubai Hills (new construction). With us you will always find new and exclusive properties. We have focused our especially on these countries: USA(New York, Los Angeles, Miami), Germany(Hamburg, Berlin and Cologne), United Arab Emirates and Hong Kong.
https://lukinski.com/wp-content/uploads/2019/02/immobilie-verkaufen-frankfurt-offenbach-wohnung-haus-grundstuek-ablauf-immobilienbewertung-immobilienmakler-villa-mehrfamilienhaus.jpg
800
1200
L_kinski
/wp-content/uploads/2023/09/lukinski-real-estates-immobilien-logo.svg
L_kinski
2021-03-17 05:16:29
2022-03-01 10:17:09
Real estate alliance: Real estate acquisition worldwide, exclusive network and return on investment – Immobilien finden