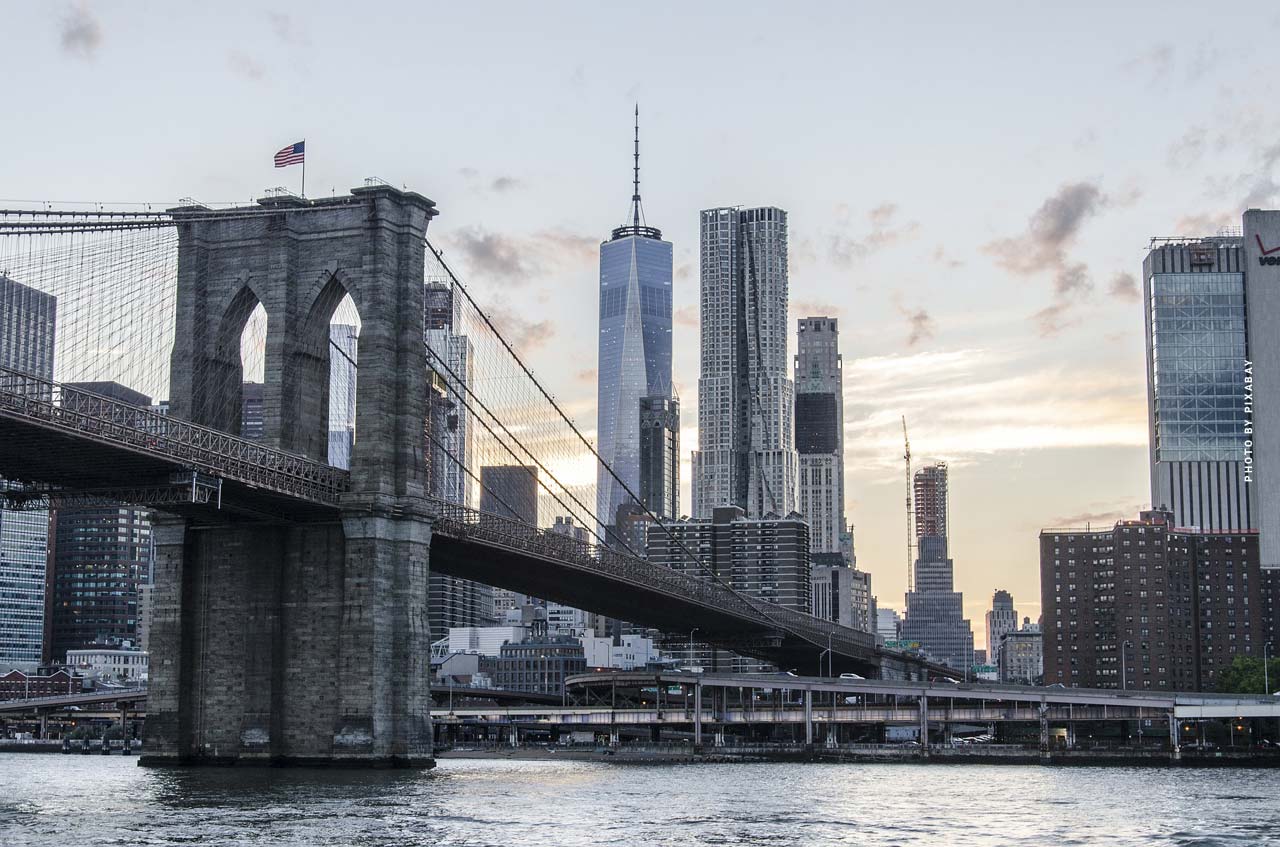 Luxury Realtor New York City: Apartment, house and capital investment
Realtor & Luxury Properties New York – Manhattan, Upper East Side, Midtown & Co. Buying luxury real estate in New York requires local market knowledge. As a unique metropolis, New York City offers the flair that millions of people are looking for. In New York, history is written every day, high politics, world stars and media. Especially in times of low interest rates it is worthwhile to invest in a good property, whether in New York, Los Angeles, Miami or even cities like Chicago. From the small 50-80 sqm condominium to the spacious private property with up to 1,800 sqm of land. We track down for you the properties that offer the greatest return and the greatest possible luxury and comfort. Back to: Luxury realtor + properties.
New York City: Exclusive & Luxury Real Estate
But if you are also looking for exclusive real estate in New York, from condominiums and apartments to private homes and city villas, you don't need an ordinary real estate agent, you need someone with expertise in New York City, from the Upper to the Lower East Side, from skyscrapers in Manhattan to cozy properties in Brooklyn. Especially with expensive and high-quality properties, a lot of money means a lot is at stake. From exclusive stuccoed ceilings in old buildings to marble decorative panels in the kitchen. It takes more than "just" real estate knowledge, it also involves materials, style and future developments, especially for New York investors.
Realtor: Stephan M. Czaja

Phone USA: +1 646 547 1187

E-Mail: office@lukinski.com

Especially the Upper and Lower Eastside and the City attracts actors, celebrities but also people from business and industry. Finding good properties is not easy, because the market is completely saturated. Your broker in New York therefore also needs a strong network of personal and long-standing contacts.

New York City

The skyline of New York, but also the cityscape in general, is simply impressive. Skyscrapers, the Hudson River, Manhattan, the Upper Eastside all the way to Brooklyn. New York is a melting pot and has always been a magnet for ideas, capital and international lifestyle.

New! Invest in New York

Our new investor brochure gives you a small, first overview of the New York real estate market in our office. Purchase prices for condominiums, houses and tips for neighborhoods, from evergreens to up-and-coming neighborhoods, where the returns on the properties are attractive. In addition, everything about US taxes at real estate buying in the USA. Read more here:

For many people, the first step is over the world-famous bridge.

If you arrive from the airport, you will first encounter the mighty real estate in New York. 50, 80, 100 floors.

New York is more than just business on the 76th floor. There are many small oases but also the green lung of New York, Central Park. Thousands of New Yorkers relax here during lunch breaks, joggers do their rounds and families celebrate. This is real life in NYC.

Leisure time plays a major role in New York, because those who work hard deserve to relax. Whether you're sporty with friends through the city or relaxed in the gym, there are thousands of ways to spend your free time.

If you look up from below, you are impressed. No matter if 5th Avenue or Big Apple, New York is an impressive city.

Manhattan, Upper East Side, Midtown & Co. – City Map

New York City has 5 boroughs: Bronx, Brooklyn, Manhattan, Queens und Staten Island. Manhattan itself is an island divided into numerous neighborhoods, so-called Neighborhoods. The Bronx is located on the mainland, north of Manhattan, Queens and Brooklyn on the western tip of Long Island. While Staten island is an island separate from the others. The five boroughs are connected by numerous bridges, ferries and tunnels, so it's possible to get almost everywhere by subway. Each has their own unique style, and is famous for different things.

Home visit? Weather report for New York

The current weather in New York:

3 days preview for New York:

New York from above: Skyline

Example property New York City

Modernised history: condominium

Penthouse View in New York:

Inspired by London, minimalism is a central design tool, especially for young entrepreneurs.

Living in Brooklyn

While the city is overheated with cars, businessmen and especially tourists, areas like Brooklyn offer a chance to experience the real New York – at your leisure. There are many unique properties here.

Exclusive down to the last detail, as shown here using the example of a bathroom:

New York City, Brooklyn or New York State? In the New York area we will find interesting properties for you that meet your requirements.

Investment: Tips and explanation

More tips and recommendations? Is real estate worthwhile as a capital investment? What taxes are incurred and are there any tips on how to save taxes? In FIV Magazine we provide answers to many questions on the subject of capital investment. Not only real estate, but also precious metals, art and equity funds are in focus. After all, a good investment portfolio always contains a mix of several elements.

My column in FIV Magazine on the subject of capital investment.

Luxury Realtor: Contacts

My team and I support you in your search for real estate in the USA. No matter whether as capital investment, for rent or for own use. With good contacts and recommendations we will find the most interesting yield objects for you in USA Mitte. More questions? Call us or write us free of charge:

Realtor: Stephan M. Czaja

Phone USA: +1 646 547 1187

E-Mail: office@lukinski.com
https://lukinski.com/wp-content/uploads/2020/01/new-york-brooklyn-bridge-wahrzeichen-realtor-makler-real-estates-immobilie-kaufen-info-tipps-hilfe-vermittlung.jpg
847
1280
Stephan
https://lukinski.one/wp-content/uploads/2023/01/lukinski-logo-real-estate-investment-financing-1.svg
Stephan
2020-01-26 16:52:14
2022-04-03 08:04:09
Luxury Realtor New York City: Apartment, house and capital investment