Buy a villa: Exclusive real estates – house, investment, checklist and procedure
Buying a villa – exposés of first-class properties are not found on real estate portals. Villas are gladly bought and sold discreetly. The purchase of real estate has a fixed procedure: Property search, inspection, negotiations, purchase contract, notary, taxes & Co. The purchase of villas is of course somewhat more demanding. If only because you certainly don't want to waste time on 8, 9 or even 10 viewings, like normal home buyers. You want to buy your first villa? Here's a little insight into the world of luxury real estate.
Living comfort and a prestigious effect
A villa means exclusive living comfort and a representative effect to the outside, a special challenge for real estate agents, or luxury agents. In addition, a villa is interesting as an investment property. The term villa originates from Roman times and means manor house. Today, not every villa is also a luxury object. Sometimes country houses located in urban centers are also called villas. In any case, villas are distinguished by their size, by a characteristic room layout, as well as by the land areas surrounding them.
In any case, there is a need for villas in today's real estate market. Prices for these properties have risen sharply in recent years. The most sought-after villa locations are located in the catchment area of large cities.

Buy a villa? Our most exclusive properties
Our most exclusive properties you will actually not find online in our real estate portal. Celebrities, industrialists, sellers from business and media are looking for discretion and therefore rely on real estate experts with an internal circle of buyers and filtered communication channels. Are you looking for a villa in Germany, Europe or the USA? We have first class properties that you will not find anywhere.
Price development of luxury villas: Low interest rate phase
Since villas are highly sought after, especially as investment properties, and many investors are investing in real estate due to the period of economic recovery and low interest rate policy, the prices of these properties have also increased enormously. Over the long term, however, this price trend is by no means exceptional. Since 1975, real estate prices have risen only moderately. Towards the end of the last century, prices fell somewhat, but since the economic upswing they have been on the rise again.
Villa as a purchase object: Invest, instead of "only" live
In which real estate to invest? From an investor's point of view, the villa has a special significance. It serves primarily as an investment object.
Secondarily follows the own use as a residential property and in many cases the new owner rents the villa. In vacation regions these objects are often rented out as vacation homes. This means that income can also be generated from the purchase of a villa. Indeed, the maintenance of these properties is also associated with high costs.
Checklist: Construction, extras and security
Basically, several components play a role in the purchase of a villa. These include, among others and very roughly simplified:
Location of the property
Property
Living space
Main house, if necessary adjoining houses
Height of the rooms
Furnishings and extras
Security and accessibility
Location: the most expensive neighborhoods
.
Many villas or country houses are located in the periphery. Whether in Berlin, such as Grunewald or in Los Angeles Beverly Hills. There, therefore, a high degree of mobility is necessary for residents. Some villa colonies, on the other hand, which are mainly found in large cities such as Paris are very centrally located.
The upscale residential environment, where most villas are located, is the decisive factor for a higher purchase price. However, the plot on which the property is located is also crucial. The property serves as an individual leisure oasis. It is private and therefore does not have to be shared with anyone.
Luxury you have to be able to afford
However, the disadvantage of this is the high cost of maintaining the garden area. Often, a separate gardener must be appointed. A villa is also characterized by its spacious room layout. These rooms can be adapted to individual needs. Here too, however, it must be remembered that the maintenance and cleaning of these rooms involves a lot of effort. Most villas are equipped with relatively high rooms. They convey a feeling of individual freedom. Their flood of light gives a feeling of well-being. However, the disadvantage of this is the high heating costs
Tip: If you come at this point already in the calculation, buy rather a number smaller! Here you can find my guide: Buy a house.
A villa is great for customizing. If several people occupy the property, so everyone has his own retreat there.
Villa as a rental property: Rent instead of buy?
If you want to buy a villa, you can consider renting out the property. This is an additional income opportunity that justifies the investment costs, at least in the medium term. However, there are tax issues to consider here.
Rental agreements offer tenants certain freedoms with regard to the interior design and the layout of the outdoor facilities. In the case of vacation villas, individual use is particularly interesting for vacationers. These villas are mainly located on the North Sea and the Baltic Sea. Also islands like Sylt or Helgoland offer villas as vacation domiciles. Many investors use the opportunity to buy a villa in such locations and rent it to tourists. When buying a villa, it should be noted that the investment must be planned very carefully due to its size.
First, you should in any case assess whether an object offered for sale is really a luxury property or a villa. The prices for these properties are significantly higher than for normal objects. Whether it is a luxury property, describe the following criteria:
The exclusive location
A generous equipment
The presence of special details
When is a villa a villa? Assessment
An exclusive location is particularly when the property is located in an upscale residential environment or in a special area. This includes islands, properties with sea views or properties in central locations in large cities.
Well-equipped villas also have their own pool area, a large terrace and a well-kept garden. Fitness rooms or a covered swimming pool can also be part of the luxury equipment. Special details are, for example, the provision of house staff or a gated community. This is a residential area with restricted access. However, this still has secondary importance in Germany.
Evaluation of the property: house or apartment building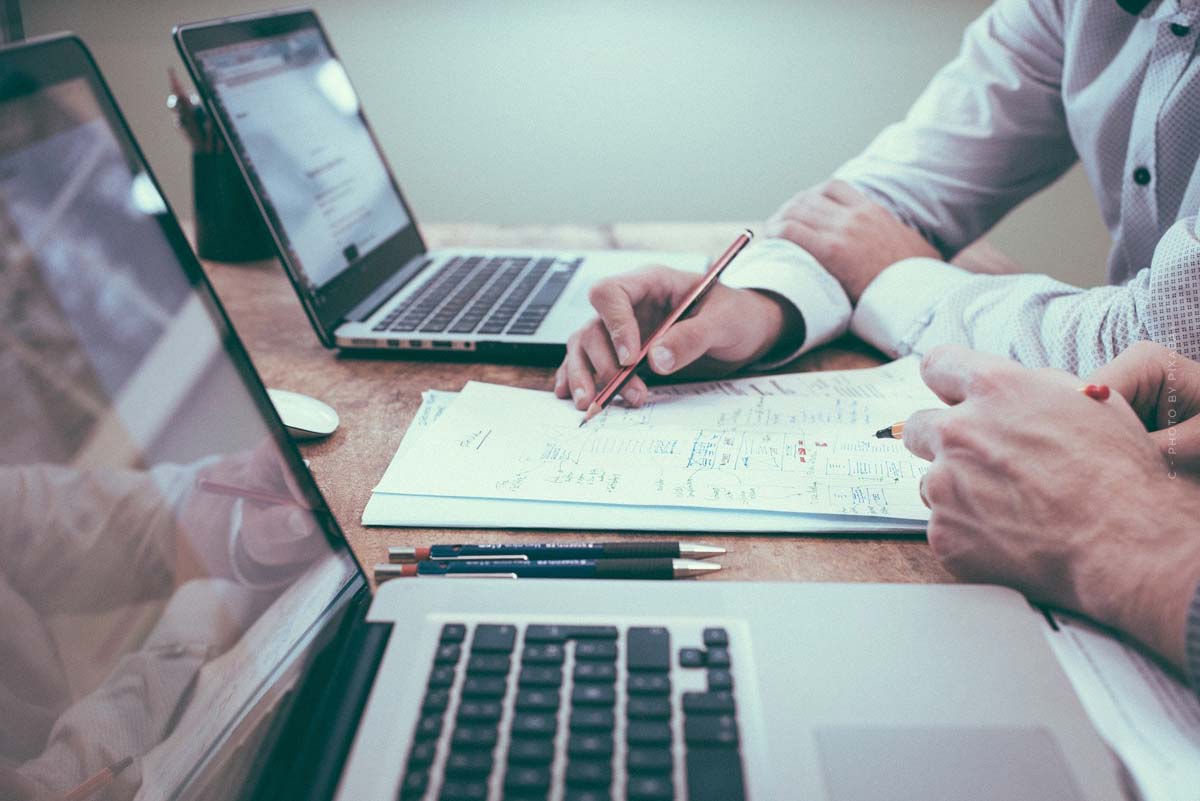 Costs: purchase price and incidental purchase costs
When selling a property, there are also costs that both the buyer and the seller have to pay.
Who pays which incidental purchase costs?
Explained in Quick:
Realtor – Under the new Real Estate Realtor Act, the cost of the broker is split 50/50 (buying from a private party); previously only buyers
Notary and land registry pays buyer
Property transfer tax pays buyer
This means that if you buy the property privately, under the new law – with reservations – the cost of the real estate agent would be divided in half. If, on the other hand, you buy through a company, such as a family office, the distribution is freely negotiable. In 98% of cases, however, the costs are borne by the buyer of the villa.
Checklist of ancillary costs: expert opinion to notary
These include, first and foremost:
Value appraisal
Energy certificate
Broker's commission
Property transfer tax
Speculative tax
Notary and land register
The energy certificate, the real estate acquisition tax, the speculation tax and the notary fees are mandatory. The value appraisal and the broker commission are optional if these services are commissioned.
Individual cost factors
Most other items depend on the price of the property and vary individually. A speculation tax is incurred if the property is resold within a certain time after purchase. The tax authorities then access the profit made.
Notary fees and land register
The notary fees in Germany amount to 1.5% to 2% of the notarized sales price. In most cases, only the buyer of the property bears the notary costs.
Who bears the costs?
As a rule, the buyer.
Property transfer tax of the federal states
The real estate transfer tax is divided between buyer and seller and amounts to between 3 % and 6.5% of the notarized services for land and building, depending on the federal state.
Who bears the costs?
As a rule, the buyer.
Energy certificate and landlord info
The Energy certificate is prescribed at $ 300 for a simple certificate and $ 500 for a detailed certificate.
Who bears the costs?
As a rule, the seller.
Tip. Here we have collected for you various basics for renting. What else is important, besides the energy certificate?
Broker commission and cost allocation
The brokerage commission varies by state and ranges from 5.95% to 7.14% of the agreed sales price. The bearer of these costs is either the buyer or the seller, depending on the constellation. In some cases, these costs are also divided proportionately.
Tip. The commission amount is negotiable.
Who bears the costs?
As a rule, the buyer.
Buyer Tips: Owner occupancy / rental
Buy a house
Buy a multi-family house
Own use: buy a house
Buying luxury real estate – How many luxury properties are sold each year in Germany? There are less than 400.The market is extremely exclusive. Good contacts, a long-standing network, discreet offers and inquiries. Welcome to the world of luxury real estate. We show you how many square meters you get for your money. In New York, Berlin, Hamburg, Tokyo and Dubai. Buy and sell in the most expensive cities in the world.

Build or buy?! Apartment houses
Your idea has manifested and your dream of a house is becoming a reality. You've already looked at a few properties, compared prices and budgeted for your home purchase. Before you enter into closer negotiations with sellers or reserve a property, you should plan your home financing and determine your terms. The more professionally you proceed and the more concretely you plan, the less complicated the house purchase will be, from the idea to the financing to the notarization to the conclusion of the contract. Then everything is ready for the renting from multifamily house.

Alternative: buy exclusive condominium
The decision to buy a condominium (ETW) is made by most buyers for two reasons. The buyer wants to use the apartment to live in it himself. Other buyers are looking for a financial investment that will provide a good profit in the medium or long term.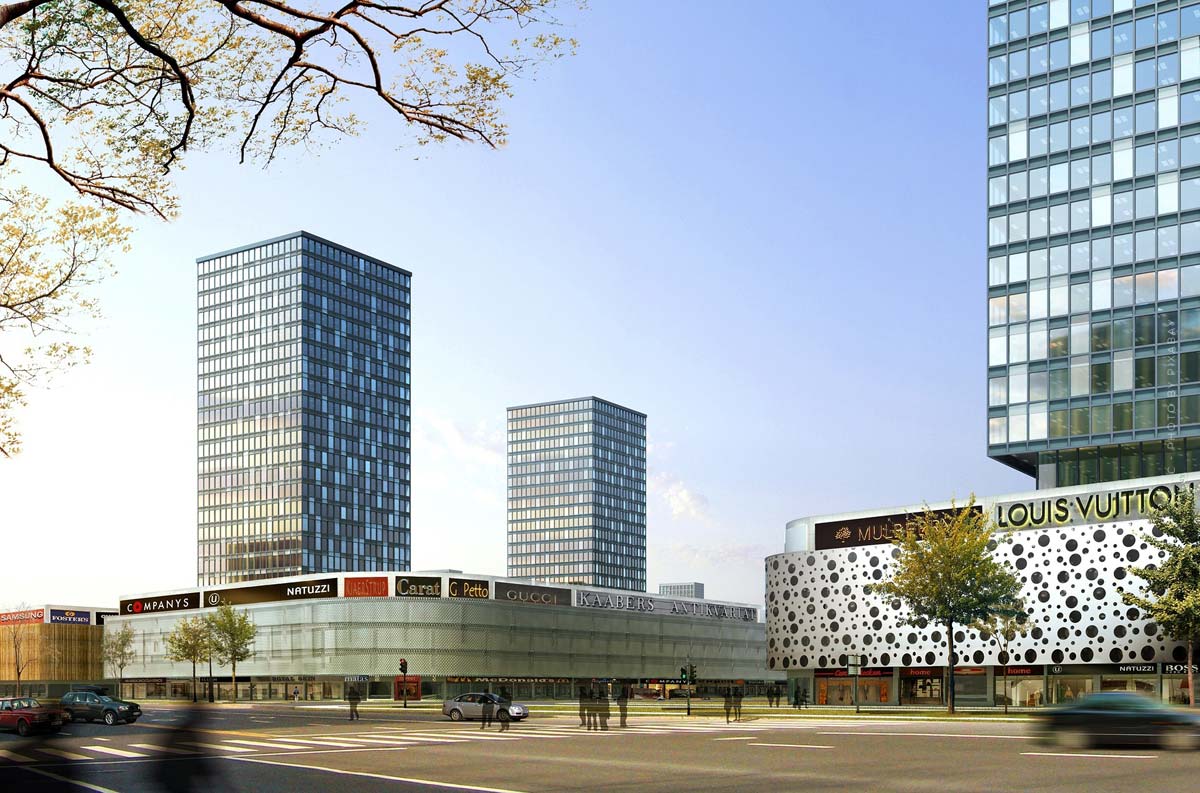 https://lukinski.com/wp-content/uploads/2020/12/villa-kaufen-tipps-ablauf-kosten-makler-stadtgebiet-berlin-fachwerk-fachwerkhaus-historisch-innen-ausbau-sanierung-verkauf.jpg
798
1200
L_kinski
https://lukinski.one/wp-content/uploads/2023/01/lukinski-logo-real-estate-investment-financing-1.svg
L_kinski
2021-02-20 13:32:01
2022-04-03 08:17:25
Buy a villa: Exclusive real estates – house, investment, checklist and procedure