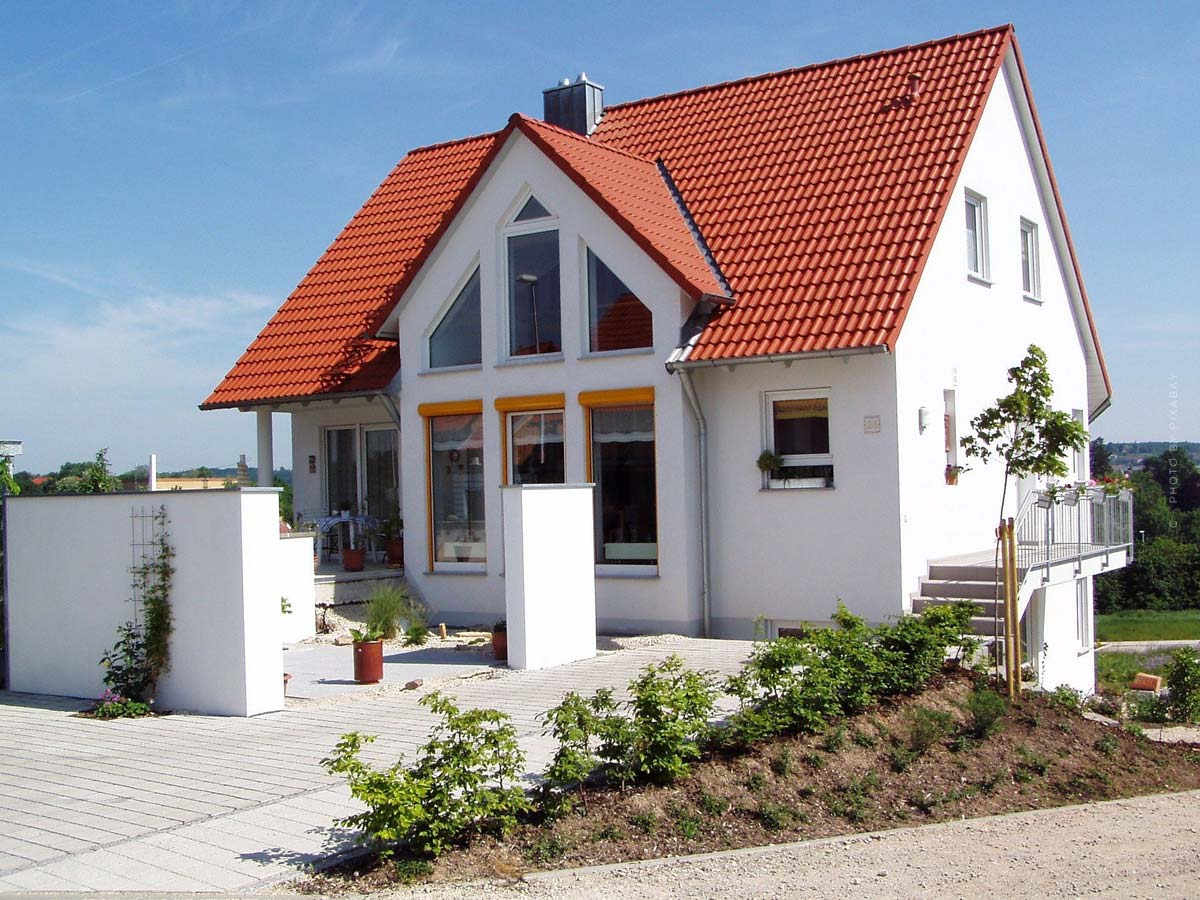 Liability: defects, compensation and reduction of the purchase price
Liability – When selling a house, owners have to consider numerous things. This includes, for example, the topic of liability. Who can be held responsible if defects appear after the sale that were not previously reported? When is the buyer entitled to damages or a reduction in the purchase price? You will learn all this from us.
When must the seller be liable?
In principle, sellers must be liable for defects of which they were aware at the time of sale but which they nevertheless concealed. A good estate agent can advise you on this and tell you which defects you should disclose beforehand. This can save you a lot of trouble down the line. The problem is that many private people do not even know that you are liable in the end and have to pay appropriate compensation. Therefore, the house sale in Rhineland-Palatinate or Hesse should, if possible, always be placed in the hands of an experienced real estate agent.
Claims of the buyer
When a buyer purchases a property, he has the right to have defects remedied. This applies if the buyer has knowingly concealed defects and these have not been recorded in the purchase contract. After a period of five years, this right to rectification of defects expires. In real estate sales there are two types of defects, the material defect and the defect of title.
Material defects: financial damage, mould, electrics
A material defect is a defect that ensures that the property cannot be used in accordance with its purpose. This applies, for example, to a defect that prevents a rental property from being rented out, so that the buyer suffers great financial damage. Possible material defects are, for example, moisture damage, mould infestation, damage to the electrical system or defects in the heating system. A legal defect is given if third parties have a claim to the property which was concealed by the seller. This means that he has resold the property without permission. As your estate agent, we will advise you fully before you buy and ensure that you have all the necessary permissions to sell your home. In addition, we will ensure that all the paperwork is in place so that no doubts can arise in the first place.
Compensation as a private seller
When you sell an existing property as a private seller, you usually don't have to worry too much about material defects. This is because these properties are bought as seen and the warranty is excluded in the purchase contract. However, if it turns out afterwards that you fraudulently concealed a defect, the seller may still be entitled to have the defect remedied. On the other hand, if the buyer knew of the defect and there is a warranty exclusion in the contract, the buyer has no right to damages or other compensation.
Avoid unpleasant surprises and hire a real estate agent
The sale of a property is fraught with pitfalls. Especially about the liability, many private sellers are not clear. Real estate agents can support you and advise you comprehensively on the subject, so that you do not suddenly have to pay high damages. They will clarify exactly what defects you need to disclose and draw up a contract that protects you from having to pay extra. So if you own a home, simply contact an estate agent and benefit from their expertise and experience.

More information about selling a house:
Broker contract: tips and help
You want to sell a house or an apartment, have no experience in the real estate market and want to avoid mistakes at all costs? Then you are well advised to use the comprehensive services of an estate agent and simplify the time-consuming and complex sale of your residential property. When you hire an agent, you don't have to factor the sale of your property into your schedule, as all tasks are handled directly by your real estate agent and carried out in your best interest.
Sell
There are various reasons that make you think about selling a property. Many of our clients already own their own house or condo when they inherit their parents' home and don't know what to do with the inheritance now. Are you facing this question or have another reason for selling your house? Our professional online real estate agents will assist you and help to get the best price for the property and not put a long wait on the agenda in the course of the sale. While you can sell privately if you are the sole owner, a house or apartment owned by a community of heirs presents greater challenges.
Tasks of a broker
Basically, a real estate agent fulfils all tasks that are important before and during the sales and rental phase. He creates an exposé, determines the market value of your property, advertises your property and is then the interface between you and interested parties. While the creation and publication of an advertisement is a time-consuming but unique task, answering customer enquiries is part of the daily business of an estate agent.
Commission for the broker – The most important regulations
More than 80 percent of all properties for sale or rent are brokered. This means that the owner commissions a real estate agent to advertise the offer and to carry out all tasks up to the conclusion of the contract on his behalf. Professional brokerage is a service that is agreed between the client and the real estate agent. After the service has been rendered, a commission, the so-called brokerage fee, is due. Who pays the commission depends on the type of commission and the reason for the commission. If you sell your property through an estate agent, the buyer usually pays. In the case of lettings, the buyer principle has applied since 2015, so that the invoice recipient and commission payer is identical to the person who has commissioned a brokerage service.
https://lukinski.com/wp-content/uploads/2021/02/einfamilienhaus-bauen-kaufen-verkaufen-mieten-kosten-finanzierung-definition-grundriss-kosten-vorteile-nachteile-checkliste.jpg
900
1200
Laura
/wp-content/uploads/2023/09/lukinski-real-estates-immobilien-logo.svg
Laura
2020-11-07 10:45:54
2022-03-01 09:29:13
Liability: defects, compensation and reduction of the purchase price