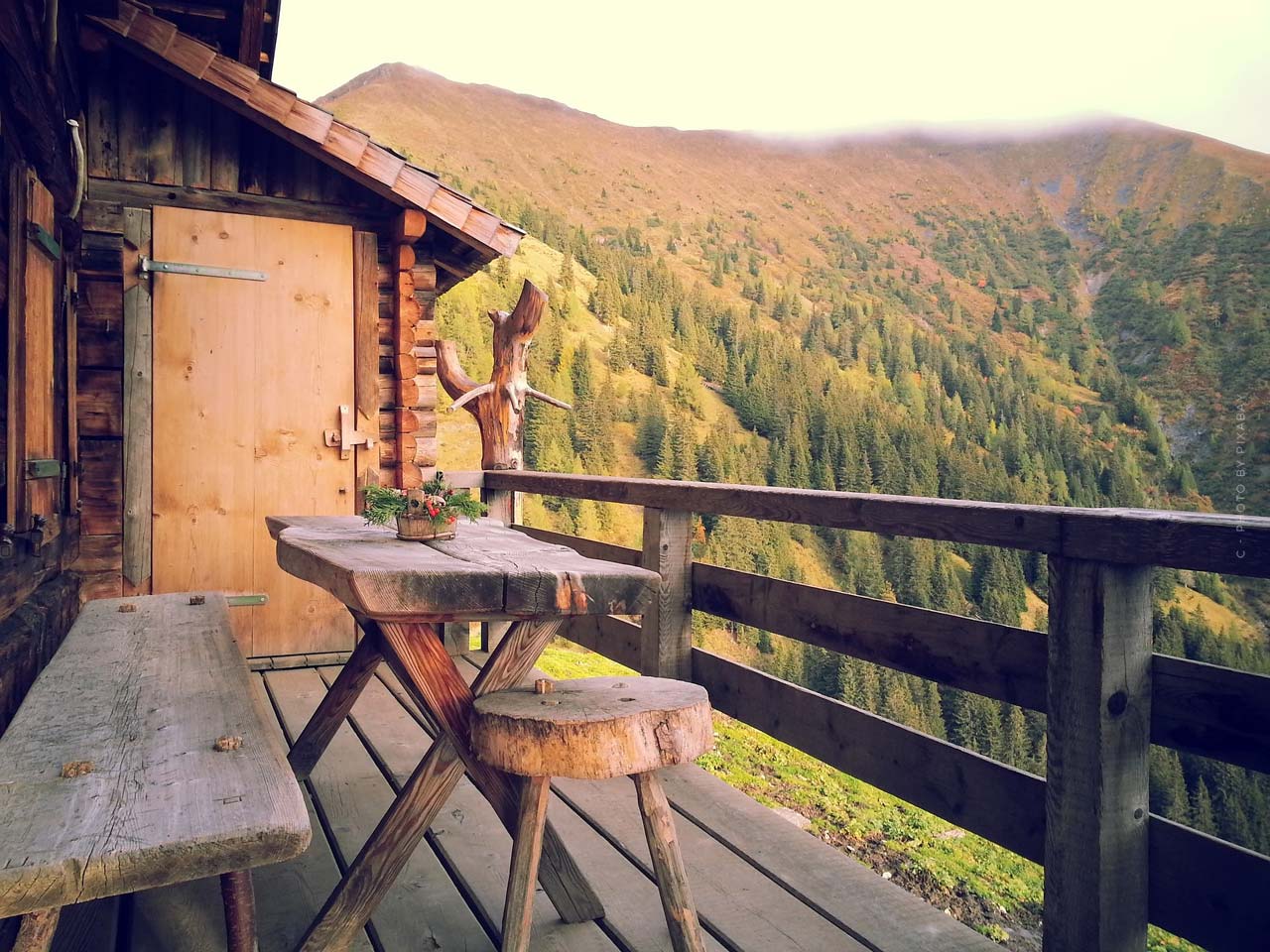 Buying a weekend home: Procedure, broker, costs, prices & tax
Buying a weekend house – A weekend house can be used in a very diverse way. You can spend your free time and holidays there. In addition, it is possible to rent out the weekend house and generate additional income. Moreover, a weekend house can be a great retreat where you can just get away from it all. Whether it's in a neighboring state or on the German coast, there are basically no limits to where you can locate your weekend home! However, if you are more drawn to the Ausand, then you should think about a holiday home & holiday apartment.
Owned land or leased land: difference
Some weekend homes are located in popular holiday regions. Others are considered more of an insider tip and are hidden away on the edge of the mountains, near the Main River or in the middle of nature. If you want to buy a weekend house, you can choose whether you prefer nature, water or mountains. Decide on a location that you individually prefer. Weekend homes are not designed for residential purposes. They are for recreational purposes. For this reason, it is important that you feel comfortable in the area. If you are planning a rental, you should find out which locations are particularly popular. We will be happy to assist you in this and offer you weekend houses that exactly meet your individual requirements.
Reading tip: Buy a farm
The decision to buy a farm is made by families as well as couples or singles in middle or older age, who want to change and appreciate the individual way of living in the middle of nature. We offer farms in attractive rural locations. Read more here: Buy a farm.
Cottage with garden plot: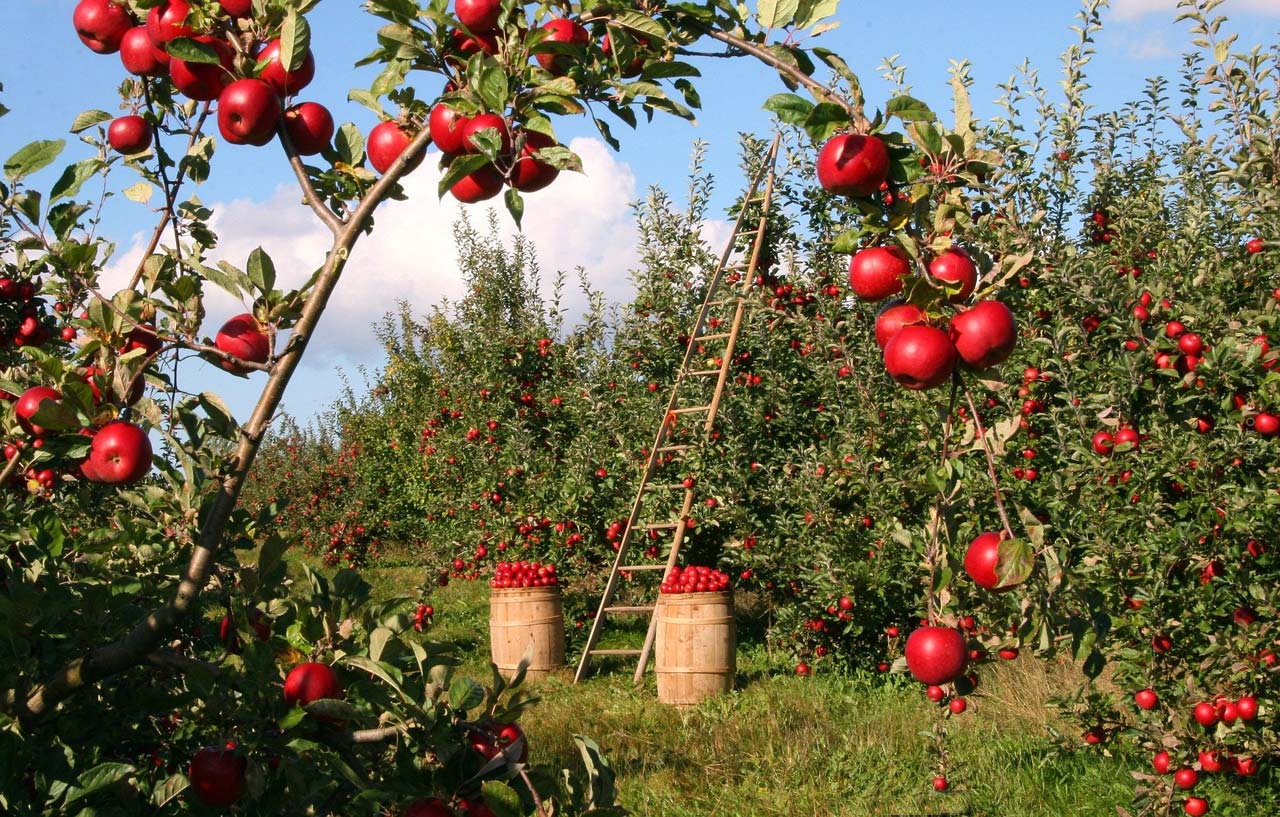 Country house and idyll in one: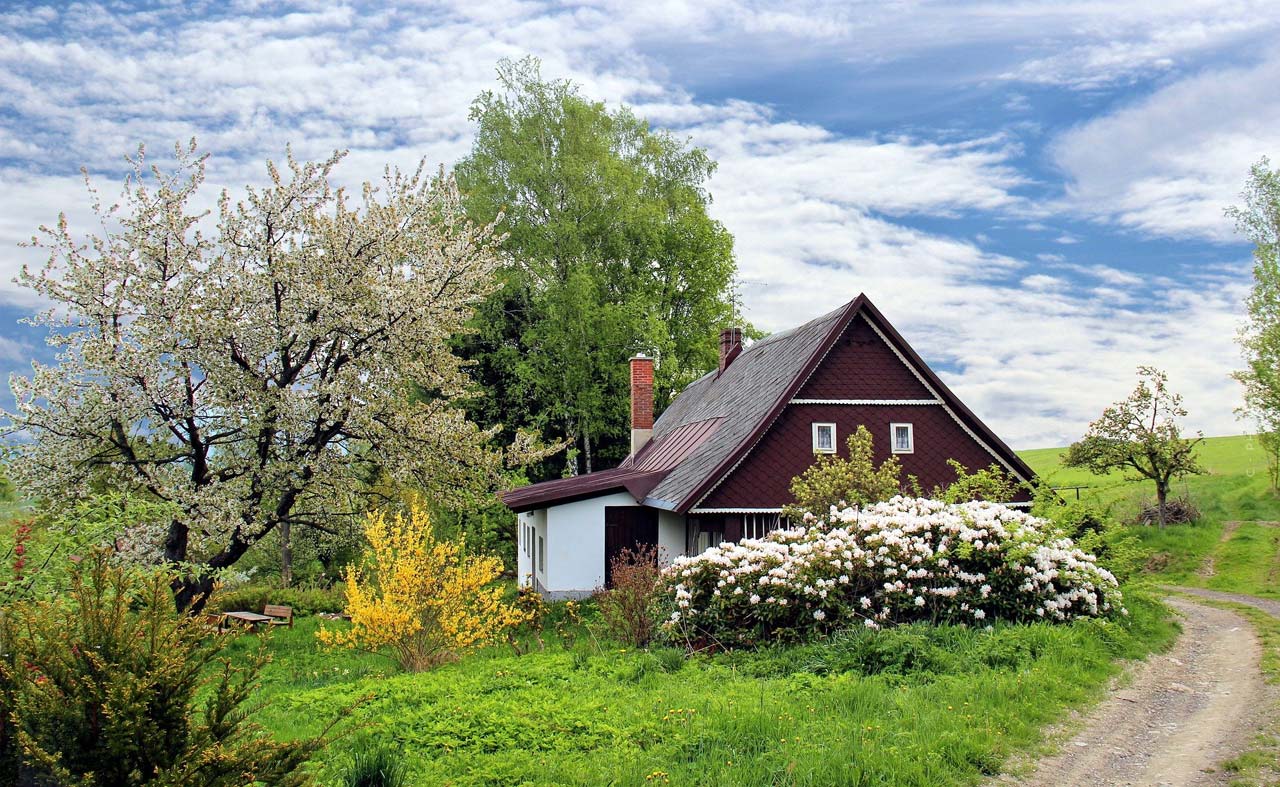 The perfect getaway on vacation (+ potential for rental):

Residential purpose and purchase agreement
When buying a weekend home, the demands of buyers differ from those who want to purchase a property for residential purposes. Weekend homes are often smaller and more simply furnished than residential properties. The land on which a weekend home is located does not necessarily have to be the subject of the purchase contract. Many weekend homes are on leasehold land. This is particularly the case within garden colonies where weekend homes are often managed on leasehold land.
Lease land
If you lease the land, it does not become your property. The advantage is that the purchase of the weekend house is significantly cheaper than if you also purchase the land. The disadvantage, however, is that you sometimes cannot use the leased land as you would like. Especially in garden plots there are specifications. For example, you must plant part of the garden with fruit or vegetables and use it accordingly. Find out in advance about the possible uses and the requirements in relation to the leased land. It is also important to find out what will happen to the leased land in the future. Sometimes the owner has plans for a different use. We will be happy to assist you in obtaining this information.
Owned land makes for higher purchase price
If the weekend home you have shortlisted is on freehold land, you will have to pay a higher purchase price. In return, you acquire ownership that enables you to use the weekend house and land as you like. There are no covenants, unless you are buying in a privatised garden allotment and the owners have collectively decided on certain covenants at the meeting. You can find this out in advance. Otherwise, you can use the garden land as you wish and create an oasis for relaxation and recreation.
Dreamlike at the North Sea: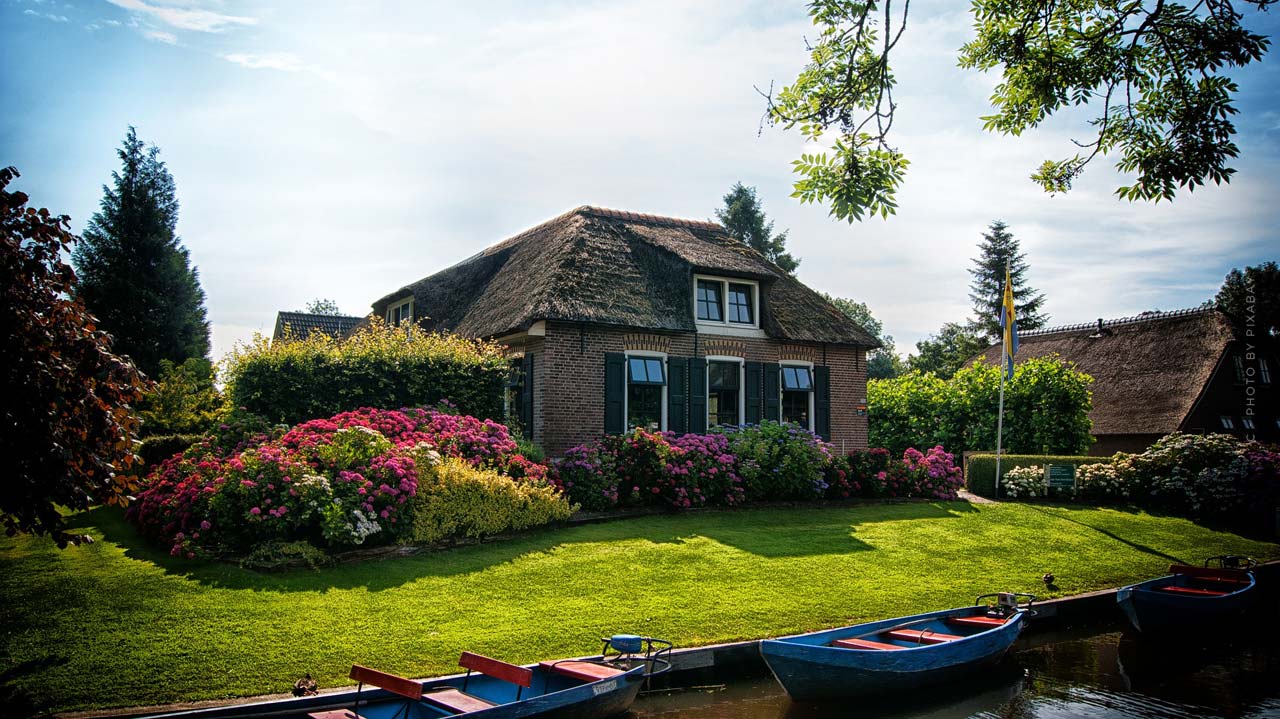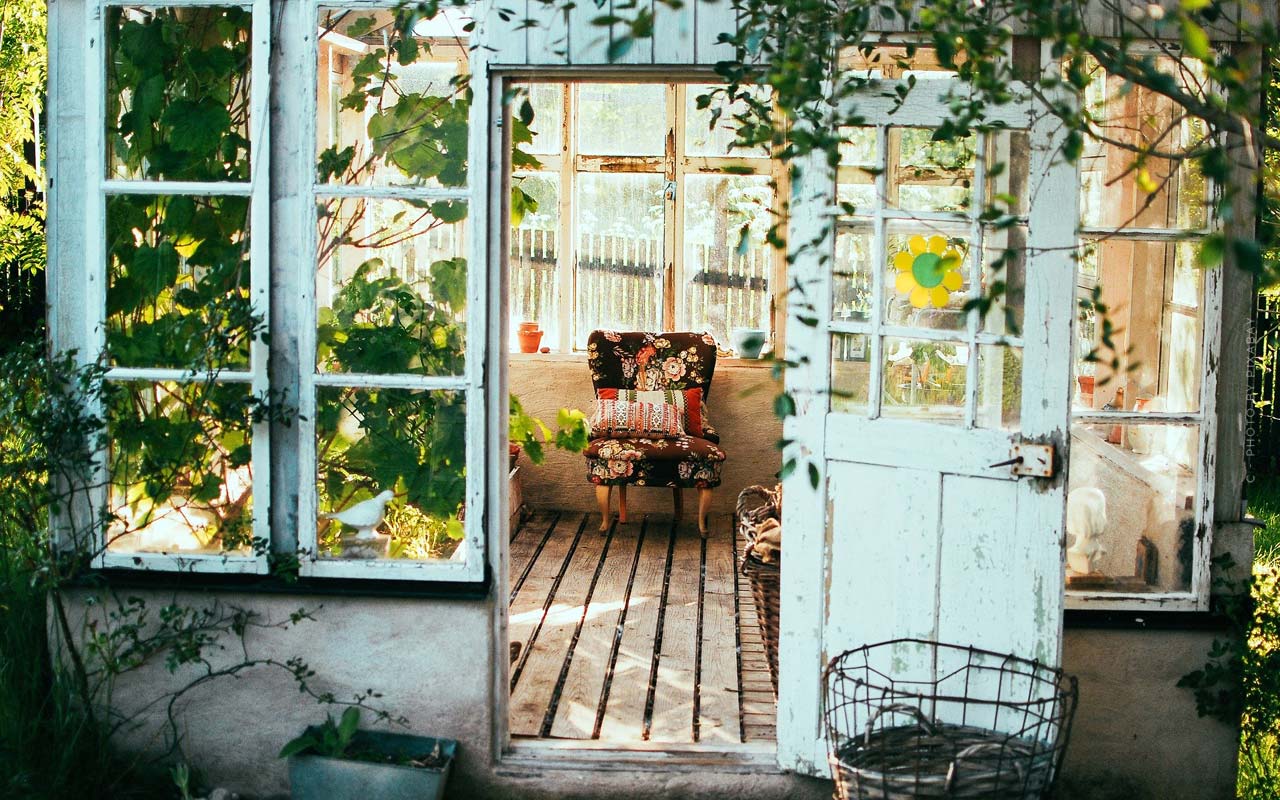 Perfect for families: close to the beach.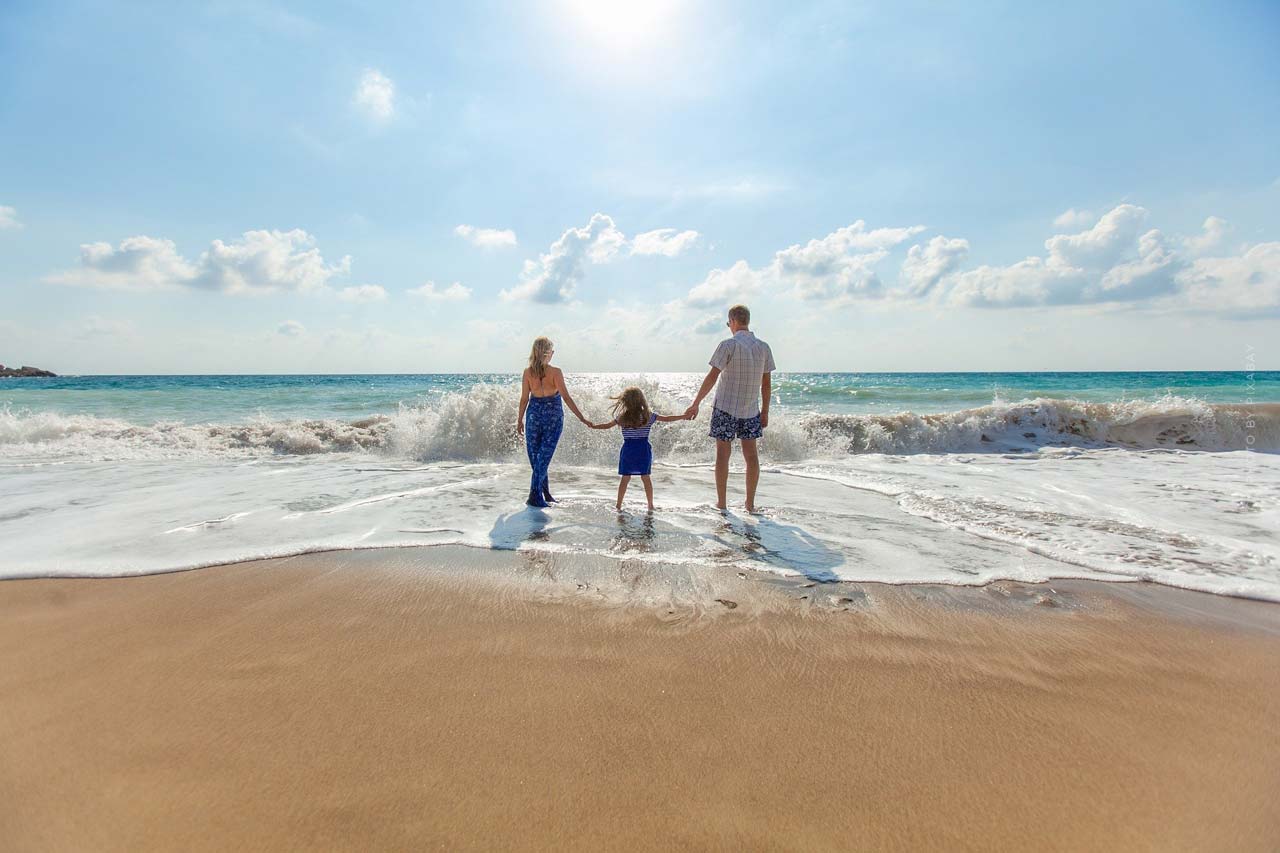 Apartment or house? Tips for the purchase
Owning instead of renting. Most people prefer to spend their holidays in the same place, over and over again. So why pay rent when you can be the owner?
Even better, the condominium or weekend house can be easily rented out with management. In this way, the weekend apartment or house also generates a return.
Buy an apartment: Condominium instead of rent
If you want to buy an apartment, you have a choice of different properties. You can invest in an expensive apartment in an advantageous city centre location to rent out on the open housing market or move in yourself and live in an attractive and popular residential location. Alternatively, opt for an apartment that is located on the outskirts of a city or that is in the countryside. There are apartment buildings there as well, where apartments are sometimes offered at very reasonable prices. If you are looking for a housing option that is cheap in terms of monthly costs and if you cannot invest a high purchase price, this option is a very good choice for you.
Buying a house: Tips for the second home
The dream of owning your own home, living independently within your own four walls instead of in a rented holiday apartment, being able to design everything yourself and furnish it according to your individual wishes. Buying instead of renting means: building up knowledge. What is buying a house all about?
With wishful thinking around the "dream house" for the holidays it is far from done. Because there is much more to buying a house. The goal of being able to sit back, relax in your own garden and enjoy life at the weekend is a long way off. To make this as easy as possible, here are the best tips & tricks, what you should pay attention to when buying a house, and what pitfalls you can avoid.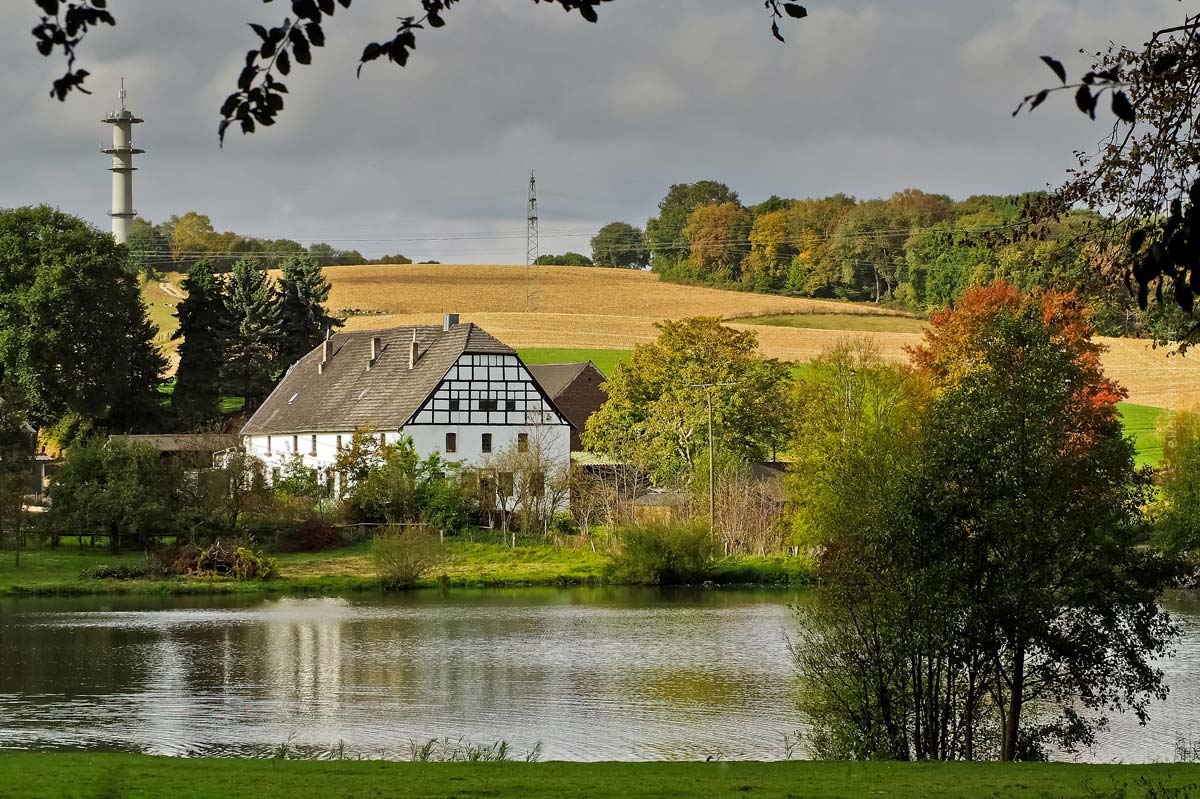 Buying a weekend house: Important criteria
Once you have obtained all the information relevant to the purchase of the property, you should also consider the criteria that are relevant to the purchase of a weekend home.
Old building: Check building fabric to water supply
Pay particular attention to the fabric of older houses and those that are not of solid construction. Wooden houses, for example, need very good maintenance, ideally done inside and out. Include the condition of the roof in your research and find out if and how the weekend home can be heated. Especially in remote regions along the Main or in the Taunus, heating or connection to the central water supply are not a matter of course. Mountain huts, which are sold also gladly as weekend houses, have sometimes only a fire-place and a well, from which clear water can be won. But it is precisely this equipment that makes a very special attraction for many buyers of weekend houses.
Condition: Windows, doors & Co.
The condition of the windows and doors is also an important purchase criterion. Find out whether renovation work is due in the near future and how high the investment is likely to be. The more information you gather, the more certain your purchase will be.
Dream property in the Alps: Kitzbühel

Valley view with classic wooden elements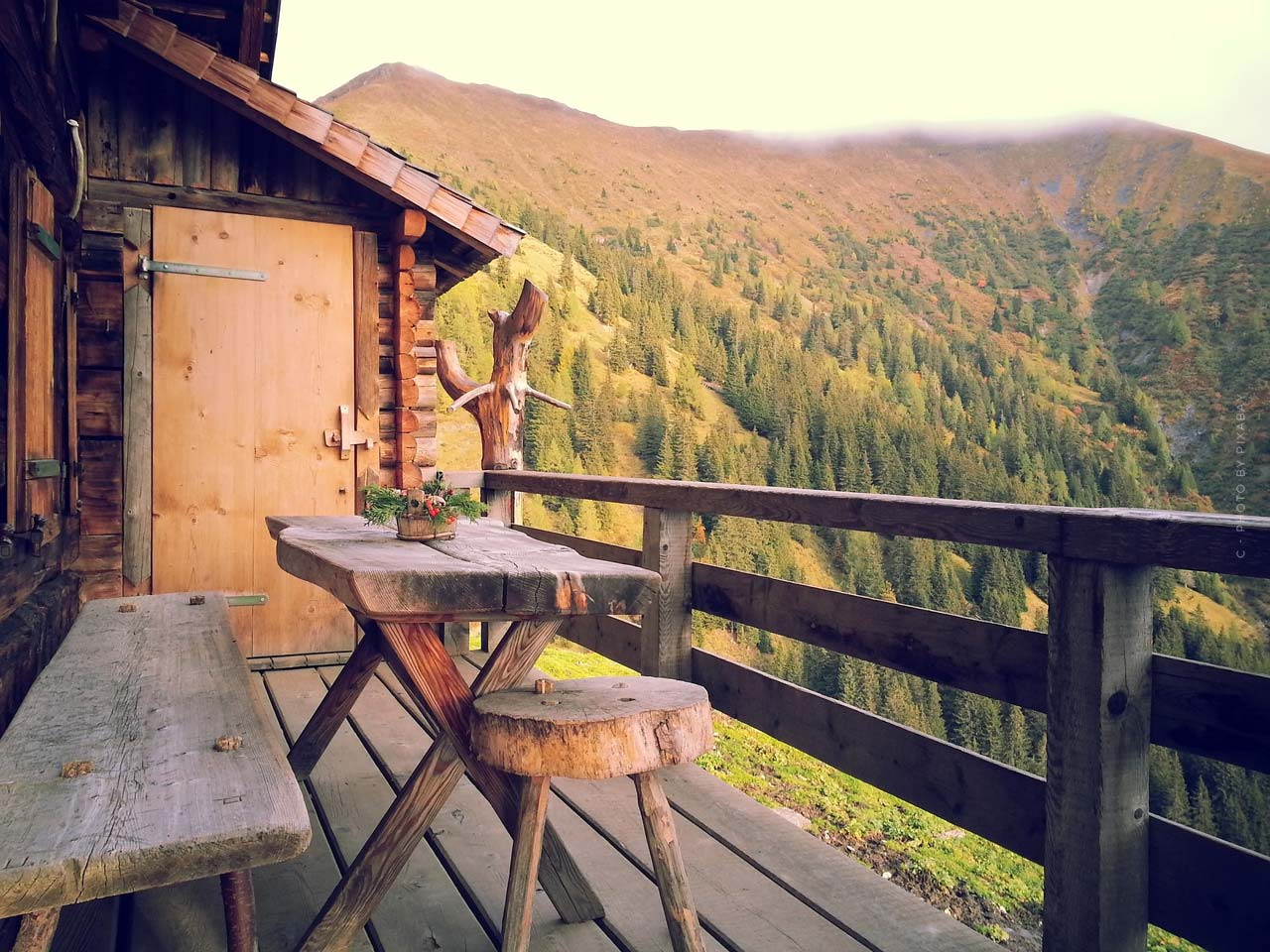 Building permit and extract from the land register
A little caution is advised with weekend houses, which are offered at very low prices. Pay particular attention to the building fabric of these properties and enquire about any conditions, such as those imposed by the authorities responsible for the preservation of historical monuments. It is also important that you always ask to see the planning permission and, if the property is owned, the extract from the land register. There are weekend houses that have been built without permission. If you come to the attention of the authorities, in the worst case scenario you will have to demolish the weekend house and will not be able to claim any compensation.
Buy a farm: Country house in the green
Buying a farm – The decision to buy a farm is made by families as well as couples or singles in middle or older age, who want to change and appreciate the individual form of living in the midst of nature. We offer you farms in attractive rural locations.
Buying your own farm as a permanent residence or as a weekend home. You need to decide if you want to buy a property in need of renovation. These farms can often be purchased at a very reasonable price. Alternatively, there are properties that have already been refurbished by their previous owner and are in a modern and very good condition. These farms are usually ready for immediate occupation. However, you will have to expect a higher purchase price. This is especially true if the farm is in a very central location with a good infrastructure.

Buy a holiday home: Live and rent
Holiday home & holiday apartment – The dream of a holiday home exists for many city dwellers. Whether it's a house by the sea, in the warm south or simply a retreat in the countryside. However, there is a lot to consider when making such a big decision and you should plan well before you decide to take the big step.
Prices of €200,000 to €300,000 are quite common for smaller properties of 40 to 50 square metres of living space.
Modern property in the countryside or in holiday areas are often on offer. The perfect properties for those who want a quiet retreat. However, such an investment is by no means cheap and finding the right property is not easy. In addition, you should consider a few things before you decide to buy.

This is where we like to buy weekend houses
Which places are particularly popular? We have evaluated the current search queries of the Germans and evaluated the following top list of the most popular places in Germany, for weekend homes.
Sauerland: Weekend house in NRW
In fact, one of the most popular places in Germany is Sauerland. Located in North Rhine-Westphalia, the Sauerland is a real hotspot for holiday homes and weekend cottages for 17.93 million people who live in NRW alone.
North Sea: sea air and beach
Fresh sea air and quiet beaches. Along with NRW, the North Sea is another hotspot in Germany for the holiday domicile. Well deserved, because here you can find everything from culinary delicacies to entertainment, away from the tranquility of the beaches.
Eifel: Nature and National Park
Not much far from the Sauerland you find the Eifel. Rhine, Moselle, absolute nature. From the National Park and its tourism, to hiking through kilometers of trekking trails, the Eifel attracts especially the buyers who are also looking for outdoor activities.
Lower Saxony: North Sea, Netherlands …
Anyone who wants to travel from North Rhine-Westphalia to the North Sea and who is at the North Sea is in Lower Saxony. Thus, the state has gradually become the absolute region when it comes to retreat from the stressful everyday life.
Hesse: Retreat
Hesse is located in the middle of the most populous state NRW and the wealthy Baden-Württemberg, also sharing the northern Bavaria. This makes the state so popular and that is why it is also number 5 in the ranking.
Baltic Sea: Holiday apartments
Already the North Sea was very popular to buy a weekend house and of course it is also the Baltic Sea. If you want to rent a holiday home, you will find over 20,000 offers. Those who are looking for their own home, bet on their own weekend house.
Foreign property: Denmark, Switzerland and the Netherlands
Denmark, Switzerland and the Netherlands – many buy their weekend home in a nearby country. Mountains, sea air, sun, beach and sea: only a few hours from Germany are many dream destinations for holidaymakers and buyers.
Italy is not only one of the most popular destinations in Europe, because many decide to emigrate to this beautiful country. But not everyone can decide to take such a step, because in Germany lives the family and many memories are firmly connected with this country. If you are lucky enough to be able to afford another property abroad, then this would be the ideal alternative for you.
France: mountains, coasts and life
Every holiday you treat yourself to, you always spend in France? France almost feels like your second home? Have you ever considered buying a property abroad in France? Of course, such a decision needs sufficient consideration and must be weighed. We will help you with the decision and show you in this article online portals where you can find the most beautiful properties abroad in France and show you the most beautiful residential areas.

Spain / Majorca: Fincas
Spain is one of the most popular holiday destinations for Germans. No wonder, because here there is besides sun and beach also wonderful landscapes. Besides Mallorca, there are many other beautiful holiday destinations in Spain. However, if you are already sure that your foreign property should be in Mallorca, you can read our article that specializes specifically in Mallorca.

Italy: Tyrol, Milan, Lake Garda
Lake Garda is one of the most popular destinations in Italy. Not entirely improbable is the thought for holidaymakers who visit the same holiday destination in Italy every year to buy their own small holiday home here. They save not only the search for a suitable accommodation and have to worry whether this is then also available at the planned time, they also save a lot of money. Nevertheless, you should consider that a foreign property requires a certain care. At this point you should weigh up whether the purchase is worthwhile for you.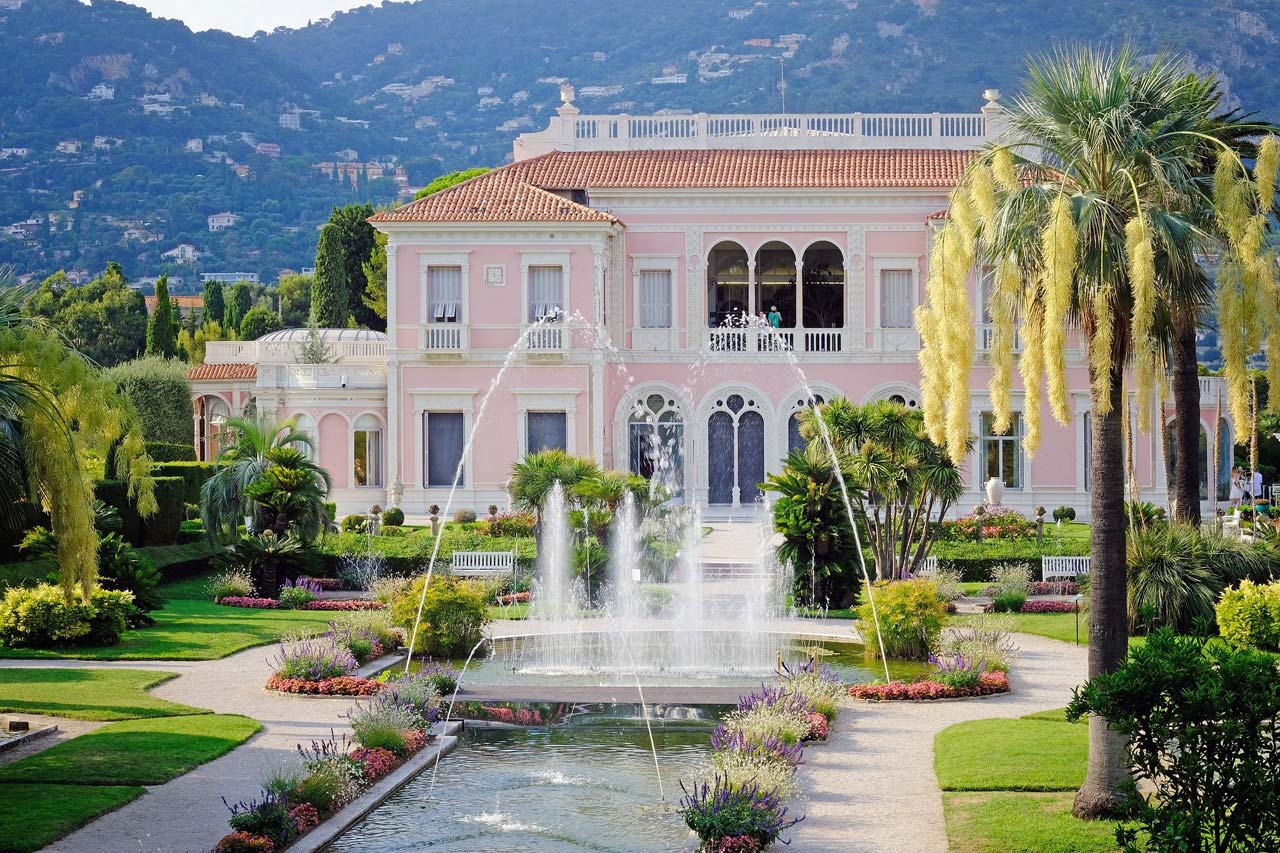 Buying real estate: Tips from the investor (external)
Buying real estate but also investing in real estate requires a lot of knowledge and expertise. The best way to learn is to draw from the experience of professionals. Therefore, in conclusion, a recommendation for real estate beginners.
Newcomer Tips + Germany Comparison: Buying Real Estate
External guide (link opens in new tab):
Comparison of cities: Purchase prices in Germany (external)
In these individual guides to the major German cities are the important districts for real estate buyers, information on the infrastructure, as well as prerequisites for the purchase such as income, creditworthiness (credit rating), banks and equity. But much more important: mistakes, risks, rental yields and more. What is decisive for the purchase price and the valuation? Everything about location, building fabric, renovations, equipment and all that, free of charge.
External guides (link opens in new tab)
City / Purchase Price Current:
https://lukinski.com/wp-content/uploads/2019/05/ferienhaus-kaufen-mieten-vermieten-tipps-immobilienmakler-bayern-berge-schwarzwald-teresse-baum-fichte-holz-ausstattung-moebel.jpg
960
1280
Laura
/wp-content/uploads/2023/09/lukinski-real-estates-immobilien-logo.svg
Laura
2020-11-29 13:00:03
2022-03-01 10:29:54
Buying a weekend home: Procedure, broker, costs, prices & tax