Real estate abroad in Spain: Find your dream property
Foreign property in Spain – you just come back from vacation and ask yourself why you actually live in Germany, if in the south is generally much better weather? If you think about it longer, you come to mind to invest in a foreign property to have the opportunity to fly more often to the south? We will help you to get a good overview. Buy or rent a holiday home, welcome to Spain!
Spain: Investment in a foreign property
Spain is one of the most popular holiday destinations for Germans. No wonder, because here there is besides sun and beach also wonderful landscapes. Besides Mallorca, there are many other beautiful holiday destinations in Spain. However, if you are already sure that your foreign property should be in Mallorca, you can read our article that specializes specifically in Mallorca.
But which places in Spain are the most beautiful and where is it most worthwhile to invest in a property abroad? We have picked out 5 different places where you could buy a property abroad.
Investing in real estate: Spain
Living and working abroad is a very memorable experience, professionally, personally, culturally and of course financially. In this free guide, you'll get investment tips for all the major cities in Europe, America and Asia, from New York to London to Paris.
Barcelona: The city of wonders
If one city in Spain is very impressive, then it is Barcelona. Barcelona stands out especially because of the many colors, the works of art and the special architecture and attracts tourists almost magically. No wonder, because in this city there are countless sights, such as the Sagrada Familia. If you decide to buy a property abroad in Barcelona, you will benefit from many opportunities for activities and a charming environment. Unfortunately, as is often the case in popular cities, there is often a lot of traffic.
Malaga: Port city
If you are thinking about buying an overseas property in Malaga, then you have probably been there on holiday and been enchanted by the port city. Malaga is known for its beautiful sandy beaches and hotels. On the one hand the perfect conditions to relax, on the other hand the probability is high that during your stay you will meet many tourists. If this bothers you, you should take this into account when looking for the right place in Malaga.
Malaga: Tourist Hotspot
Malaga map and location in Spain
Beach and promenade: 360
Toledo: City of three cultures
The city of Toledo is located in the middle of Spain and is one of the cities that has the most attractions to offer. But what else is convincing about this city? When you are in Toledo, you feel like you are back in the Middle Ages, as there are no modern buildings and everything remains as it used to be. For this reason, this city was named a World Heritage City by Unesco. If you are fascinated by this, you might consider buying a property here.
Toledo Video & History
Toledo's situation in Spain
Valencia: City of Arts and Sciences
The city of Valencia is located directly on the Mediterranean Sea. In Valencia you can expect a great total package, because here you have a historic old town, shopping opportunities, many restaurants and modern architecture. Children will also never be bored in this city. From a planetarium to an oceanarium, everything is included here. Since there is so much to explore in this city, there is no shortage of tourists here either. Nevertheless, if you have fallen in love with the city, you can start looking for real estate.
Valencia Video
Map and location in Spain
Granada: Southern Spanish Andalusia
The city of Granada is a symbol of the harmonious coexistence of a multicultural society, as people of different cultures have lived together here in the past. Even today, the multiculturalism in Granada is very pronounced. If this is exactly what you love, you should opt for a property abroad in Granada. There is a lot to discover here, and not just in terms of architecture.
Granada's landscape and mountains (video)
Map and location
House & Apartment for sale in Spain
From the valuation to the speculation tax. In this guide you will find all the important factors simply explained. Learn step by step the procedure in the apartment sale to be able to answer the question: Selling with or without an estate agent? The private sale of real estate involves many risks and sources of error, starting with the apartment valuation to the offer price to the individual marketing, from "advertising" to internal customer network and off market real estate sales.
Buying: Portals for cheap real estate
Was the right place of residence there for you? If so, then you can start your search right now. Since there are countless real estate portals that mediate foreign properties in Spain, it is often difficult for many to find the right real estate portal for you. No problem, because we have 5 property portals for you together, which have different functions. There are real estate portals that focus only on the country of Spain and there are also larger portals that take care of foreign properties around the world.
Kyero – The Spain – Specialist
The real estate portal "Kyero" deals exclusively with real estate in Spain. The properties are advertised directly by real estate agents. Whether you are already looking for a property for sale or just want to rent a property, you will find it here. The advertisements are very clearly arranged and you can get an overview of which property is suitable for you in a very short time.
Bellevue – Real estate from all over the world
The Bellevue real estate portal brokers properties from all over the world. On this site, you benefit from numerous filter functions, so you can get to the results that interest you relatively quickly. There is a huge offer here, from small apartments to huge houses. If you are still in doubt about which country to buy your property abroad in, you can make ideal comparisons here.
Immowelt – The all-rounder
Immowelt is a real estate portal that is very clear. No matter what concern you have around real estate, you could find a suitable solution here. For this reason, it could be worthwhile to include this website in your search for a property abroad in Spain. The advertisements are clearly arranged and mostly equipped with various information about a property.
Idealista – The way to the ideal property
The real estate portal Idealista takes care of properties from all over Spain. The advertisements are presented very clearly. Through the filter functions, you can not only search for the right property abroad in a specific location, but the visitor even has the option to place their own ad. So it's worth visiting the website every now and then to check whether there are new advertisements.
Immobilienscout24
You have probably heard the name of this real estate portal before. Here, not only properties from Germany are rented and sold, but from all over the world. In addition, there is a lot more information about real estate. Also in search of foreign real estate in Spain you could find here.
Luxury property in Mallorca
Welcome to the Germans' favourite island. Lots of sun, relaxed people, the sea and only 1-2 hours flight from cities like Berlin, Paris and Madrid. This makes Mallorca one of the most popular regions for many from business and industry, but also for celebrities who are attracted to the island. Especially on the mainland, a little off the coast, you will find villas, fincas and condominiums of the extra class. But beware. If properties are tied up, you will quickly pay too much. Therefore, we strongly recommend working with a local real estate agent. Because in Mallorca there are also Spanish laws, from the residence obligation (subject inhabited houses) to tax issues. Therefore, before we take a look at available apartments and houses, we briefly highlight the property prices in Mallorca.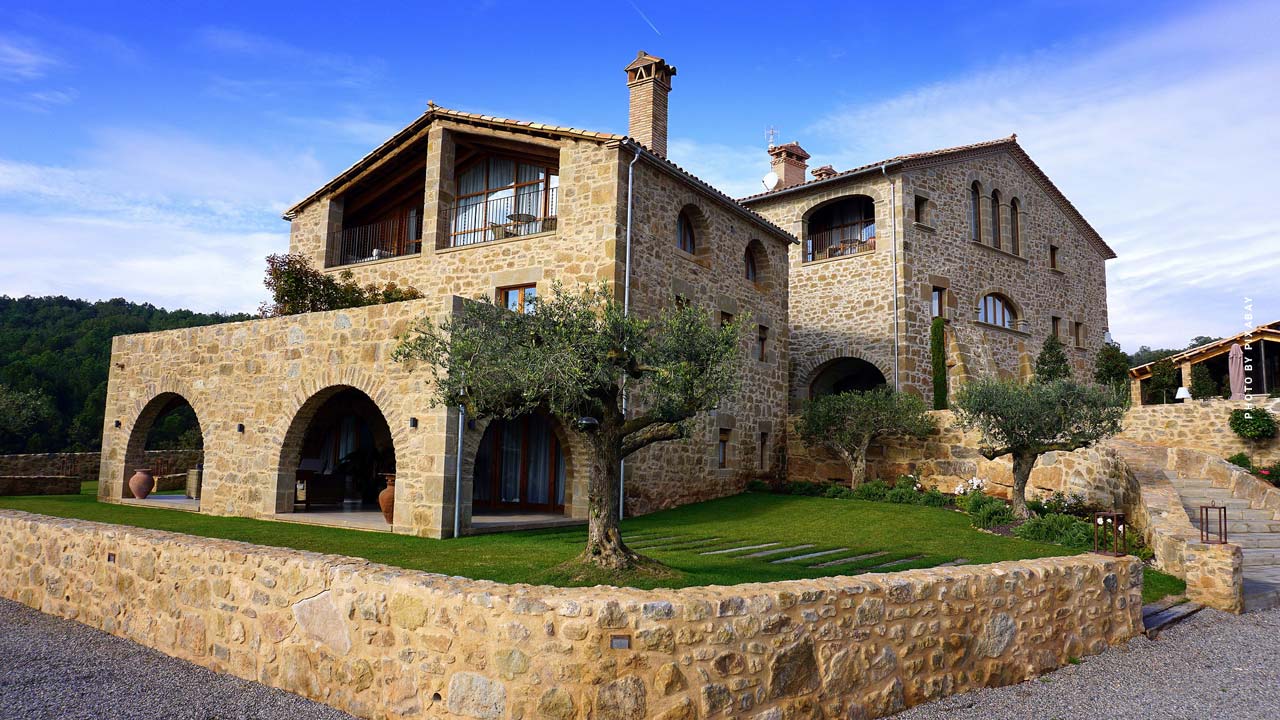 Buying property abroad: Tips
https://lukinski.com/wp-content/uploads/2020/08/villa-kaufen-buy-montenegro-private-island-privatinsel-besonderes-highlight-immobilienmakler.jpg
719
1280
Laura
/wp-content/uploads/2023/09/lukinski-real-estates-immobilien-logo.svg
Laura
2020-07-05 12:00:24
2022-03-01 09:34:08
Real estate abroad in Spain: Find your dream property