Holiday home & holiday apartment: Buy instead of rent! Financing, taxes and renting
Holiday home & holiday apartment – The dream of a holiday home exists for many city dwellers. Whether it's a house by the sea, in the warm south or simply a retreat in the countryside. However, there is a lot to consider when making such a big decision and you should plan well before you decide to take that big step. In this post, you'll find out all about taxes, costs, second homes and property abroad. However, if you're more interested in the pros and cons and features of such a property, feel free to check out our post on buying a holiday home.
Holiday home and apartment: additional costs, location & taxes
Modern property in the countryside or in holiday areas are often on offer. The perfect properties for those who want a quiet retreat. However, such an investment is by no means cheap and finding the right property is not easy. In addition, you should consider a few things before you decide to buy.
Prices of €200,000 to €300,000 are quite common for smaller properties of 40 to 50 square metres of living space.
If you want a luxury property, you have to pay a lot more. Depending on the area, prices naturally differ and properties vary. Whether abroad or at home, before you acquire a second residence, you should clarify important points.
Investing in real estate: France
Living and working abroad is a very memorable experience, professionally, personally, culturally and of course financially. In this free guide, you'll get investment tips for all the major cities in Europe, America and Asia, from New York to London to Paris.
Incidental purchase costs: What do you have to pay?
When buying a holiday home, you have to expect similar ancillary costs as with a normal house purchase. Depending on the property, renovation costs may be added to the purchase price first and foremost, as most properties need a little new paint, possibly a new kitchen or bathroom.
Looking for inspiration? In the FIV Magazine you will find tips for living room, kitchen, bathroom & Co (external): Furnishing.
The furnishing of the house is also added to the new construction. Your holiday home also needs to be furnished, because you want to feel comfortable in your place to relax. Apart from these additional costs, there are also costs for the interest.
Financing a holiday home with a real estate loan
If you take out a loan to finance your holiday home, you will usually only get one with high interest rates for such a project. So compare different lenders and check where you are offered the best interest rates. Of course, you will also have to pay, for example, the land transfer tax or the notary.
Buying property abroad in Europe
Location and property prices
Depending on the location in which you are looking for a house, the real estate prices are cheaper or more expensive. So think carefully in advance about how much space you need in a holiday home and look explicitly only for houses that really meet your size requirements.
Houses that are too big will only make more work for you and drive up the price unnecessarily. Also consider where your holiday home should be located, because the location can also make a lot of difference to the price.
Example: Romantic holiday home by the sea, near Hamburg.

Winter garden and idyllic summer nights:

Taxes: Tourist tax holiday residence (second home tax)
Depending on the municipality in which your holiday home is located, the municipality may charge a so-called second home tax, which is usually around 10 percent of the annual rent.
Secondary residence tax approx. 10 % of the annual cold rent
Allotments with gazebo?
However, owners of allotment gardens with a gazebo are not affected by this regulation as long as the gazebo does not exceed a size of 24 square metres and the premises are not used for permanent living.
Real estate in holiday areas
For real estate in holiday areas, resort taxes are also due. Again, there is an exception for allotment gardens, these spa taxes are only required if a water and electricity connection is available and thus makes the gazebo a property.
Lease, right of termination and technical equipment
Who shies away from these costs, however, there are still other possibilities to get a holiday home. A property could be leased, but there is the risk that the homeowner insists on his right of termination and you can be terminated. The dream of a holiday home is then quickly over.
Of course, you can also build a holiday home yourself. Here, the costs for the land and a building permit are added. In addition, there is a building ban in some holiday areas, for example in flood protection areas. In addition, it must be noted that possible costs for water and electricity connections are added, which must be laid to the construction site.
Real estate transfer tax on the purchase of real estate
When you buy a holiday home, or more precisely a plot of land or part of a plot of land, you pay land transfer tax. The amount of the tax is determined by the individual federal states. As a rule, the real estate transfer tax ranges between 3.5 percent and 6.5 percent. You can find the current real estate transfer tax rate here, with example purchase prices of 1 – 5 million euros:

Holiday home abroad: special regulations & legal situation
Buying a holiday home abroad can quickly turn out to be more difficult than you think and you should be clear about the legal situation of the country before you make a decision. Abroad, some completely different rules than in Germany and blanket guidelines are not possible, because it varies from country to country. Depending on the situation of the country, there are different regulations that you must observe.
Mallorca: #1 for holiday homes in Germany
Exclusive luxury property for sale in Mallorca:

Small, green oasis with fireplace in the backyard.

Purchase contract: Written form & notary are obligatory
Probably the most important thing is that you never buy a property without a written and notarized purchase contract. With a purchase contract you are always on the right side and protected. In Spain, a verbal commitment is usually sufficient to achieve legally binding effects. In Turkey the transfer of ownership on a piece of paper is sufficient. And although other regulations are often customary abroad, you should still insist on the written contract.
Dedication: What does that mean?
In some countries, the use of the property as a holiday home requires a specific dedication. Check before you buy whether such a regulation has been included in the contract, so that you can use the property properly later. You should also check whether you, as a foreigner, can expect to own real estate in the desired country / area at all or whether you are not entitled to do so. Here, too, there are different regulations depending on the country.
Regulations on coastal protection, inheritance law and planning permission
When buying abroad, you should also pay attention to existing regulations on coastal protection, inheritance law or rights of way.
Many houses or apartment complexes have been built without planning permission or in coastal protection zones and can therefore be demolished at any time by a government order. Properties are also often of dubious construction quality or built illegally, which puts your protection at risk.
So when buying a property, ask to see all the necessary documents and insist on planning permission. A cadastre is also important to delineate what the property includes. In some countries, only rough indications have been made here and there is no legal certainty for you.
Europe: France, Italy, Turkey & Co.
Holiday home in Istanbul:

Exclusive furnishings in Kartepe.

Relaxing above the rooftops of the city.

Rent out a second home as a holiday home: Tips & Tricks
Many people buy a holiday home under the assumption that they will also rent it out if the property is not being used themselves. Not a bad idea, because a little extra income is actually always quite good. However, if you want to rent out your property, there are a few things you need to consider.
Good location generates interest
For example, location is very important.
Holidaymakers want central holiday apartments.
For example, close to the beach or just downtown. They usually want to see the place and not just stay in the apartment all day. An attractive location is therefore the key to successfully rent out your property and also to be able to charge a good price for it. The better the location, the higher the price you can charge.
Attractive equipment
In addition, your property must have some equipment to be attractive for guests. Sufficient bedrooms, possibly a sofa bed to create more sleeping possibilities, a good kitchen with modern appliances and entertainment program, such as TV or Wi-Fi.
Your property should leave nothing to be desired and offer your guests everything they need on holiday. Bed linen, towels and a well-equipped kitchen are just as important as tips for great excursions and restaurants nearby and cleanliness on arrival. Special features such as a rooftop terrace or a pool will add tremendous value to your property.
Buy and rent
The real estate market is booming, everyone wants to get a piece of the pie. They also know that if you're smart about it, you can get really rich with real estate investing. But how do you get started? How do you get there, buy your first apartment and rent it out? You can find out here, from real estate investor Alex Fischer:
Viewing appointment: convince seller / broker
You have been looking for a new property for a long time. Berlin, Hamburg, Cologne or Munich, a house for the family because the apartment is simply too small for everyone, a new apartment because you want to move in with your partner or simply a move to a new city. When looking for an apartment, you always come to one point – the viewing appointment. For many an exciting appointment, because you can now see the property in real life, which you have only seen on pictures until then, but for others also a stressful appointment, where you meet other co-interested parties, the landlord or the agent.
Do you need to bring documentation?
What is your best course of action?
How do you make the perfect first impression to actually get the property of your dreams?

In order to avoid making mistakes that in retrospect will be your undoing, there are a few things to keep in mind. From the important first impression at the viewing appointment, to the good organization of all documents. So that you don't forget anything and can soon move into your dream property, here are the 11 most important tips.
Buying a weekend home: Get out of the daily grind
Buying a weekend house – A weekend house can be used in a very diverse way. You can spend your free time and holidays there. In addition, it is possible to rent out the weekend house and thus generate additional income. Weekend houses are quite often on offer in Hesse and Rhineland-Palatinate. There are many beautiful regions in the federal states that are very popular with the people who live there.
Some weekend homes are located in popular holiday regions. Others are considered more of an insider tip and are hidden away on the edge of the mountains, near the Main River or in the middle of nature. If you want to buy a weekend house, you can choose whether you prefer nature, water or mountains. Decide on a location that you individually prefer. Weekend homes are not designed for residential purposes. They are for recreational purposes. For this reason, it is important that you feel comfortable in the area. If you are planning a rental, you should find out which locations are particularly popular. We will be happy to assist you in this and offer you weekend houses that exactly meet your individual requirements.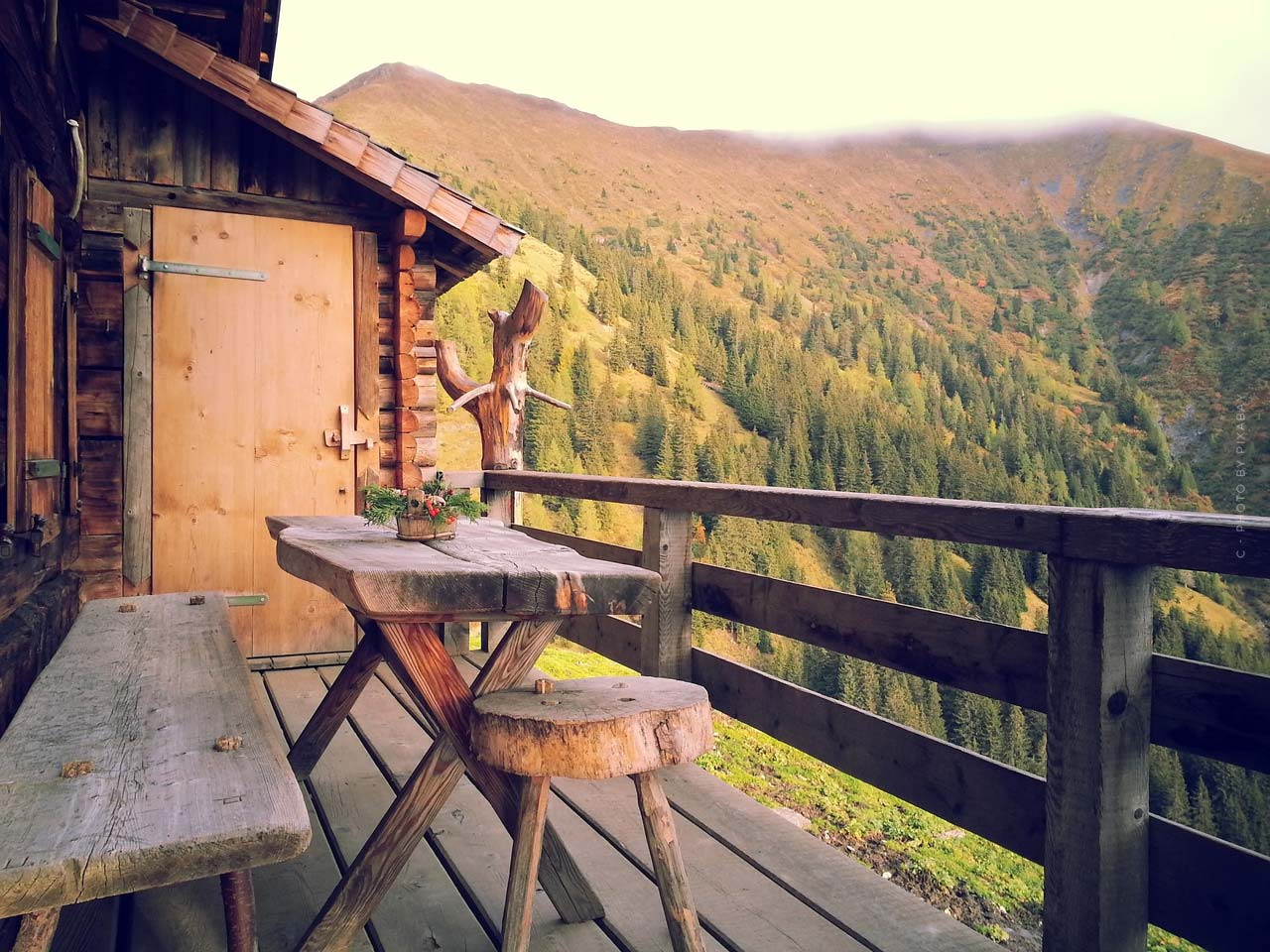 Buy a farm: Country house in the green
Buying a farm – The decision to buy a farm is made by families as well as couples or singles in middle or older age, who want to change and appreciate the individual form of living in the midst of nature. We offer you farms in attractive rural locations.
Buying your own farm as a permanent residence or as a weekend home. You need to decide if you want to buy a property in need of renovation. These farms can often be purchased at a very reasonable price. Alternatively, there are properties that have already been refurbished by their previous owner and are in a modern and very good condition. These farms are usually ready for immediate occupation. However, you will have to expect a higher purchase price. This is especially true if the farm is in a very central location with a good infrastructure.

Buying property abroad: Tips
Buying real estate: Tips from the investor (external)
Buying real estate but also investing in real estate requires a lot of knowledge and expertise. The best way to learn is to draw from the experience of professionals. Therefore, in conclusion, a recommendation for real estate beginners.
Newcomer Tips + Germany Comparison: Buying Real Estate
External guide (link opens in new tab):
Comparison of cities: Purchase prices in Germany (external)
In these individual guides to the major German cities are the important districts for real estate buyers, information on the infrastructure, as well as prerequisites for the purchase such as income, creditworthiness (credit rating), banks and equity. But much more important: mistakes, risks, rental yields and more. What is decisive for the purchase price and the valuation? Everything about location, building fabric, renovations, equipment and all that, free of charge.
External guides (link opens in new tab)
City / Purchase Price Current:
https://lukinski.com/wp-content/uploads/2018/09/exklusive-stadt-immobilie-wohung-rooftop-haus-innenstadt-altstadt-nordtsadt-suedstadt-haus-mieten-kaufen-verkaufen-scout-24-hausverkauf.jpg
922
1280
Laura
/wp-content/uploads/2023/09/lukinski-real-estates-immobilien-logo.svg
Laura
2020-05-23 07:00:40
2022-03-01 09:34:47
Holiday home & holiday apartment: Buy instead of rent! Financing, taxes and renting