Holiday home: buy and rent out property by the sea, lake or in the mountains & achieve a return on your investment
Buying a holiday home – Hardly any other type of property is more suitable as an investment than a holiday home. It is not only characterized by an excellent location, but through modern media and Internet portals, the re-renting of these houses has become very easy. This makes it much easier to generate income with holiday homes. Of course, the cost-benefit calculation is particularly relevant. However, if you manage properly, you can afford a holiday home, gain capital by renting it out and also have a very private retreat in your favourite holiday home. What you should look for when buying a holiday home – and much more – you can find out here. Click here to return to the overview: Types of houses.
Holiday home: Special features – sea, mountains and lakes right on the doorstep
Of course, the family home such as the villa, a bungalow or the terraced house is ideal as a residence for families. But who would not like to have their own house in their favourite holiday resort? And this dream is not far away. We tell you how you can buy a holiday home and make money from it. With a few simple methods. However, it is important to mention in advance that the rental of holiday homes is also dependent on the overall economic situation. If people are doing better financially, they will go on holiday more. So here, too, you can't just count on profitable years.
You want to buy or build a house, but don't know which one is right for you? Then take a look at our guide to house types from A – Z! Here you will find all house types, from bungalow to terraced house! All: House types.
Holiday home / holiday apartment: organisational matters – taxes, costs, location, buying abroad & much more
Are you also interested in holiday homes and organisational aspects such as taxes, (additional) costs, purchase contracts and buying a holiday home or holiday apartment abroad? Then be sure to check out our article on holiday homes and apartments. There you will learn a lot about organizational issues and how the purchase and rental of your holiday home could proceed.
Buying a weekend house: Procedure, broker, costs & Co.
In addition to the holiday home, the weekend house is also a popular property. A weekend house can be used in a very diverse way. You can spend your free time and holidays there. In addition, it is possible to rent out the weekend house and thus generate additional income. On topics such as leased land, expiration, purchase agreement, residential purpose, owned land and much more, you will find a detailed article here.
House types: These house forms are particularly suitable as a holiday home – villa, bungalow & co.
Whether you're looking to buy or build a holiday home, it's always beneficial to know what type of home is suitable for holiday accommodation and, more importantly, what appeals to potential tenants and renters, because a major caveat with holiday properties, at least if you're planning to rent them out, is that you should also look at what rents well.
Bungalows
Bungalows are very suitable for holiday homes, especially at the beach or at the lake, but in themselves in almost all areas, because with bungalows the interior and exterior of a house can be beautifully combined, so that a lot of time can be spent enjoying the beautiful surroundings of the holiday resort.
More advantages and disadvantages of: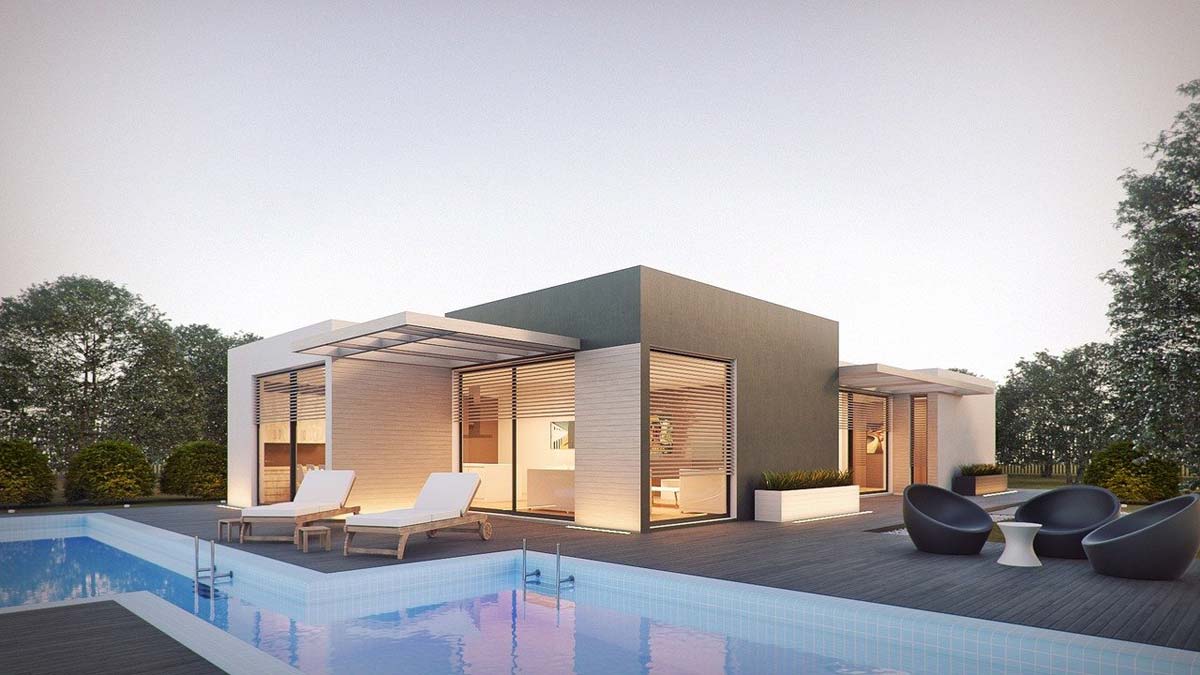 Beach houses
Beach houses are of course also a great option, as beach holidays are popular and often having your own unit helps you to relax. Of course, the beach house can also be combined with a cleaning service, like any other type of house, to maximize the luxury.
Fresh breeze and air from the sea: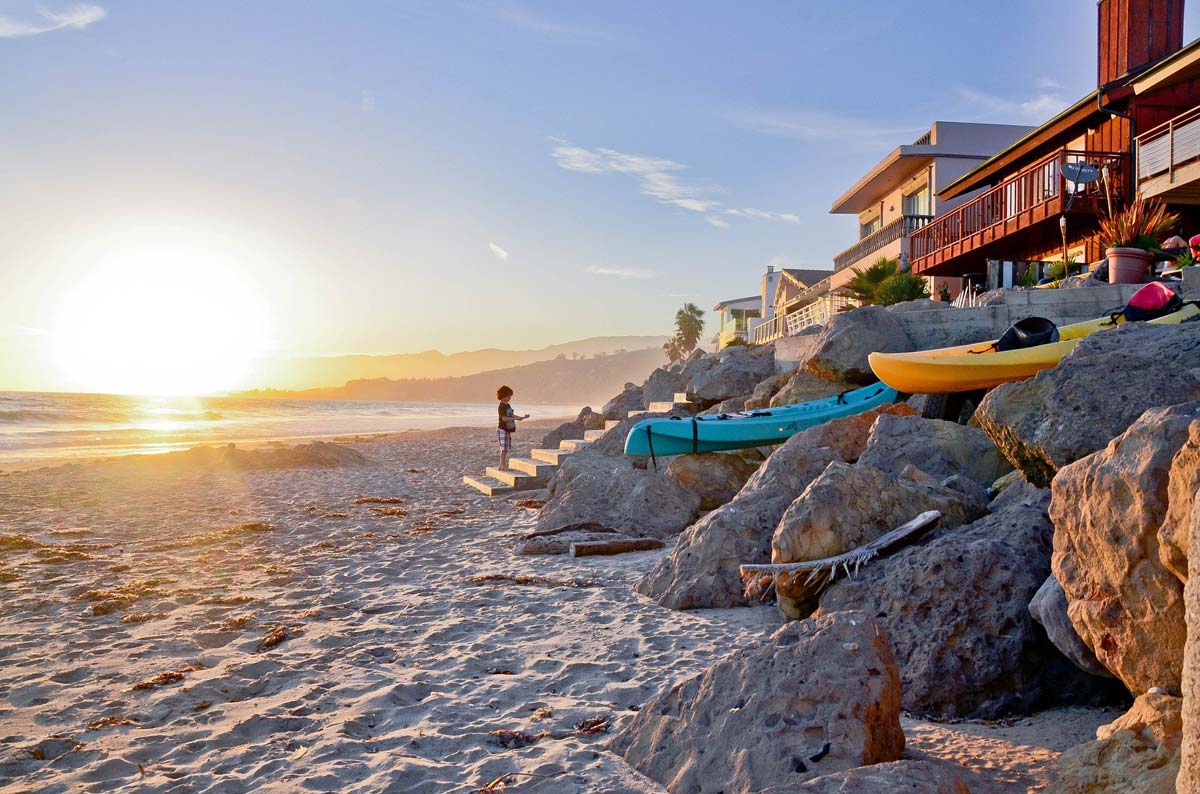 Loft apartments
Loft apartments are a popular holiday home, especially in urban environments. Lofts often extend over one of the upper floors of buildings or old, converted industrial halls and for this reason convey a rather rustic but at the same time extravagant living feeling.
Other advantages and disadvantages of:

Penthouse apartment
Penthouses are another luxury option for inner-city living. The additional houses are luxury apartments on the roofs of high residential buildings and are often characterized by special luxuries, such as roof gardens, terraces and pools, which are otherwise difficult to find in the city.
Living above the rooftops:

Villas
Villas are the epitome of luxury. So it's no wonder that they are also particularly good for renting out. Many people who live in the city, where access to villas can be limited, savour this luxury on holiday. Not everyone owns their own holiday home, as some find the expense too great.
Rest and finish:

Pros & Cons: Source of income, cheap vacations and rentals.
Many have the dream of a holiday home, but not everyone fulfils it, even if it were financially possible. But why actually? We have thought about it and have found the following points that stand in the way of the dream fulfillment. At the same time, however, we balance these with advantages to give you an idea of what to expect with your holiday home.
Advantages: relaxed living with a view
Clearly, a holiday home has many positive aspects and the personal value alone makes a difference here. You feel at home at your favorite holiday destination and can even build a second home. Depending on the job, some business can be done from the holiday home and you have the opportunity to enjoy the luxury of your own four walls.
Beautiful living environment
Cheap holidays
A feeling of home on holiday
Cons: difficult off season?
Unfortunately, holiday accommodations are also associated with work, especially if you plan to rent them out. Of course, different internet platforms have made renting for a short period of time easier, but you can't be very choosy with your tenants. In addition, land and property prices are particularly high in popular holiday regions.
Fewer rentals in the low season
High land prices
Unknown tenants
Things to know about holiday homes abroad: popular locations, location and rules
Where exactly you want your personal holiday home is of course up to you, but there are a few locations that are particularly popular among Germans. So that you can either take advantage of this or avoid the places, we have compiled a list with the most popular places and special rules.
North Sea: Holiday homes in Germany, Denmark and Holland
If you want a holiday home on the North Sea, you don't have to travel far to get to your holiday. For as is well known, Germany has access to the North Sea and also a few North Sea islands belong to Germany. However, these are not always entirely happy with only seasonal citizens, as the mass of holiday homes left empty outside of the holiday season can be damaging to the resident economy. Other countries with access to the North Sea are:
Holland
Denmark
Belgium
Norway
Sweden
United Kingdom
Iceland
Baltic Sea: Denmark or better Sweden?
The Baltic Sea is also accessible from Germany and offers many beautiful areas where you can spend your holidays. One place in particular has fascinated you? Why don't you buy a plot of land or a house there? Beautiful beaches offer the perfect holiday feeling, but beware: it can often get quite chilly here and buying a house abroad is sometimes extremely different from buying one in Germany.
Denmark
Sweden
Poland
Lithuania
Latvia
Estonia
Finland
Russia
Croatia: Holiday homes by the sea
Croatia has become one of the top travel destinations for Germans in recent years. No wonder, because the Adriatic coast promises turquoise-blue more, white sandy beaches and bright sun. In addition, the cuisine of Croatia is incomparably good and suitable for meat lovers, as well as vegetarians.
So if you are interested in buying a holiday home in Croatia, this can be very lucrative, especially if you are looking in the following areas, as these often offer sea access and sun:
Buying a vacation home: Financing options
You have already informed yourself and found out how to buy a property in the country of your choice? Then you are still advised to get legal assistance at your side. Many lawyers in Germany and abroad specialise in the legalities involved in buying a foreign property and will be happy to help you with your house purchase.
This is because there are some costs involved in buying property abroad that you may not have considered before, as they don't apply domestically. Things like:
Translator
Travel expenses
Administrative costs / service costs
Real estate financing: comparison, loans & interest
The purchase of a holiday home also requires certain prerequisites. On the one hand, of course, some equity, on the other hand, either a loan, or a loan that finances the purchase of the house. There are different options here, depending on your personal preferences.
Loans are particularly popular, with interest rates that are often kept within reasonable limits and are also suitable for buying a house. This is closely followed by real estate loans. But as always with loans and credits, it is also here: Compare, compare, compare and definitely pay attention to the fine print. If you're looking for more information on the different options, take a look here:
Rent out your apartment profitably: Requirements and tips
The house purchase is complete and the dream house is yours. Of course, you don't want your house to be empty for most of the year. To avoid this, it is particularly useful to rent out holiday homes. As long as the furnishings and the rent are right, this can even be quite profitable. A huge advantage of this is that rented properties are tax deductible.
Although taxes have to be paid, you can save money on your holiday home if you handle it wisely. As a landlord, you should still keep an eye on the following secondary factors, as they can cause additional costs:
Vacancy
Reserves for maintenance
Service charges: refuse collection, service providers etc.
Furnishings and equipment with a concept: guests should feel at home
In order to be able to rent out your property at a reasonable price, certain conditions should be met. Holiday homes should also be considered differently than a standard apartment in terms of equipment, because holiday guests often demand something more than permanent tenants of a property, in addition, the house should meet certain standards, even if you are on site, so that your holiday is particularly relaxing.
The apartment should be fully equipped, with kitchen, bathroom, heating, water and ventilation systems if necessary. Air Conditioning is recommended especially in warmer areas. For maximum rental prices, additional well-maintained facilities such as saunas and pools are very conducive.
Wi-Fi and TV are also very much in demand. Additionally, you have to decide whether smokers and pets should be welcome in your apartment or not. If you decide to have pets, it makes sense to mention them in your rental contract or rental requirements.
The bedrooms and kitchen should also be stocked with all the basics. This means the following things should be present:
Bedding
Towels
Kitchen utensils
Rags and sponges
Services: Cleaning, costs and more
Apart from running costs, you should think about how you want to maintain your holiday home between guests. The entire rental procedure can often be taken over by a service provider, especially in holiday resorts, who will make sure that the apartment is handed over without damage and left on time. These service providers often also take care of cleaning, etc.
Otherwise, there is the option to spread these services across different providers and save some money if necessary.
You want to sell or rent out your holiday home? You should know that beforehand!
Buying a house is an undertaking that should not be underestimated, and which often costs more time and nerves than you thought at the beginning. So that you are prepared for everything that can come your way, we have already done a little preparatory work and summarized important points for you.
Buying real estate: financing and planning
From the search to the purchase contract, we guide you through the buying process. Searching for a real estate agent, choosing the right property and the like can be very tedious and many steps are confusing. So that you don't lose focus on the most important things and keep the overview, you will find everything from the broker search to financing options to statistics and tips on construction and renovation in this article. Immobilienkauf XXL can be found here:
Renting out real estate: This must be observed
In the article on renting, we've also included practical tips on renting. How to find the right tenants, make pricing decisions and what to consider to get the most out of rental income and tax benefits, you can read here:
https://lukinski.com/wp-content/uploads/2021/02/ferienhaus-wochenendhaus-kaufen-bauen-mieten-vermieten-kosten-lage-urlaub-vermieter-haus-haustypen-vorteile-nachteile-finanzierung.jpg
675
1200
Laura
/wp-content/uploads/2023/09/lukinski-real-estates-immobilien-logo.svg
Laura
2021-02-04 10:04:34
2022-03-01 10:32:04
Holiday home: buy and rent out property by the sea, lake or in the mountains & achieve a return on your investment