Selling real estate in Stuttgart: single-family and multi-family houses as well as condominiums
Selling real estate in Stuttgart – selling an apartment, an apartment building or your own property. The historic state capital has a lot to offer: While Birkach and Degerloch delight with their elegant suburban charm, Stuttgart-Mitte is bustling with big city life. Stuttgart-Nord also inspires with its breathtaking architecture and good connections to the city centre. You want to sell your property in Stuttgart? Find out here why now is a good time! Plus everything about the selling process, the most important documents and whether you should sell privately or with an estate agent – Welcome to Stuttgart!
Stuttgart districts: popular and sought-after residential areas in the state capital
Stuttgart is not only a well-known production location, but also the sixth largest city in Germany. Over 600,000 people have settled here. And more and more people are drawn here. The 152 city districts are divided into 23 boroughs. Numerous parks, which form a green belt around the city centre, enhance the quality of life and living in the city. Thus, recreational and leisure opportunities are offered here. Especially inviting for day trips are the Schlossgarten, the Rosensteinpark or the Park am Killesberg. As already mentioned, the city is a strong business location with branches of world-famous brands such as Daimler and Porsche.
Stuttgart inspires with its high quality of life and living
Here is the largest and the most populous district:
Stuttgart-Vaihingen is the largest urban district in terms of area.
Stuttgart-Bad Cannstatt is the city district with the highest population
Stuttgart: Map and location
The capital of Baden-Württemberg is located in the southern west between the cities of Ludwigsburg and Tübingen. Stuttgart is not only attractive because of its infrastructure, booming economy and the diversity of the capital. Its location also makes it a popular place to live, as neighbouring Switzerland and Austria are within easy reach by car.
Popular districts of Stuttgart: Birkach, Nord, Degerloch & Co.
Here you will find an overview of the most popular and sought-after districts in Düsseldorf. These include Birkach and Stuttgart-Nord, among others. In addition to a brief summary of the respective property market, you will also find the area, population and population density of the district.
Here are the most popular places to live in the state capital:
Birkach: Rural idyll in the big city
The district of Birkach is one of the smallest districts in Stuttgart and is particularly popular with families and people looking for recreation due to its rural idyll.

Stuttgart-North: Attractive area close to the city centre
The demand for living space in the Stuttgart-Nord district is high, the district is still in the inner circle of the city, the centre is therefore quickly accessible.

Degerloch: Villas and vineyards
The district of Degerloch is located south of the city centre and is home to numerous villas between vineyards. The most expensive addresses in Stuttgart are located here.

Stuttgart-Mitte: Good infrastructure on Königsstraße
The Stuttgart-Mitte district is located in the heart of Stuttgart. Numerous shops have set up shop on Königsstraße.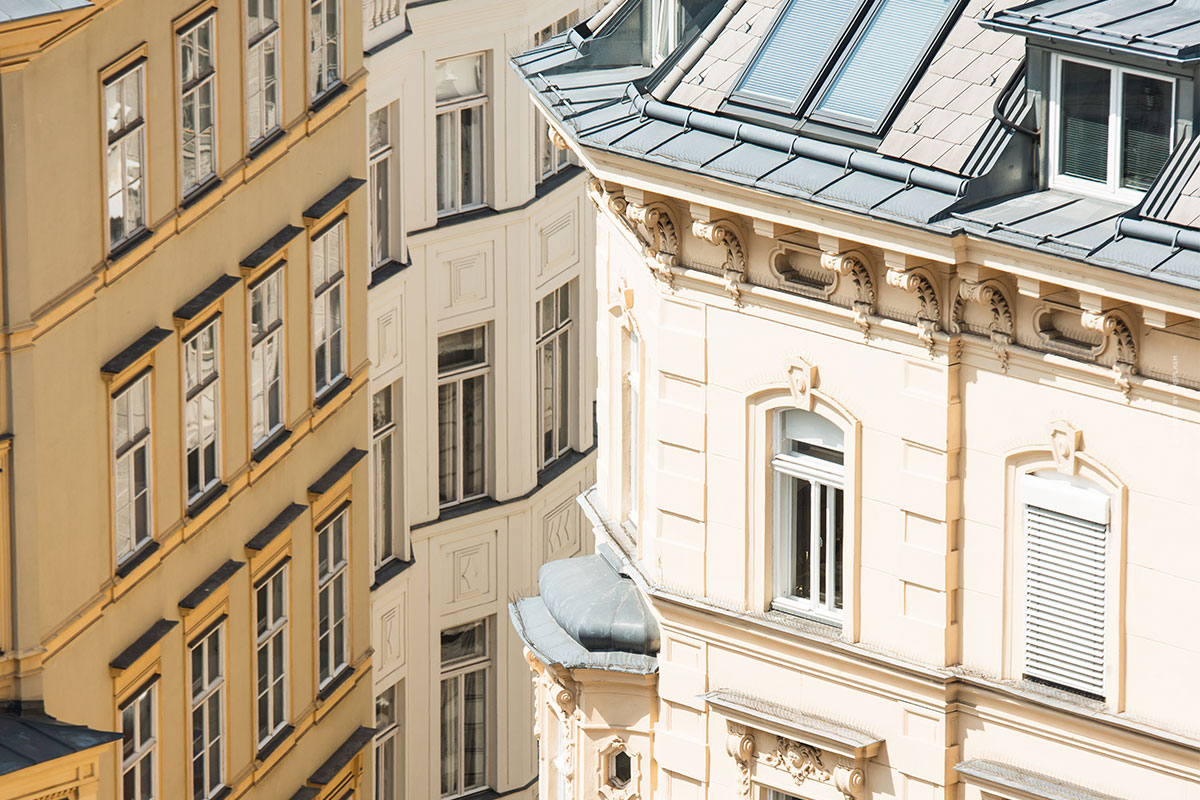 Selling real estate in Stuttgart: Hiring an estate agent or selling privately?
If you want to sell your property independently and without professional help in Stuttgart, you take high risks, because the sale of a property should be well considered. Most property sales take place due to a change of job, the desired increase or also because of a move to a desired area. So why is it worth hiring a real estate agent?
Private sale: The biggest challenges
Whether it's a maisonette, a detached house or a semi-detached house – selling a property is a complex process that only a few private individuals see through. Many sellers of a property completely misjudge the effort alone and are then quickly overwhelmed or do not find buyers. In the worst case they even let themselves be "ripped off". Without a professional brokerage firm, the sale of one's own property can then become a real test of endurance, which is to be avoided.
Here is a summary of some of the disadvantages:
Lack of expertise
Poor organization
Too little time
Lack of negotiating skills / sales talent
Tasks of a real estate agent: exposé, purchase negotiation & Co.
A good real estate agent can provide you with the missing expertise you need to sell a house or condo, and take the time out of the entire selling process that you surely lack, because selling a property takes time. So don't take any chances and avoid ending up with a sale price that is too low or suffering personally from the stress.
Benefits: Expertise, negotiation skills & a stress-free sale.
Here is an overview of all the tasks of the real estate agent:
Valuation
Real estate marketing
Preparation of an exposé
Carrying out and planning the viewing appointments
Purchase negotiations
Processing and drawing up of the purchase contract
Handover of keys
Advantages of a real estate agent: Expertise & experience
Especially the development of the price with future perspective and possible fluctuations can often only know a professional. A good real estate agent team have many reports, current data, years of experience as well as special additional information that allow us to sell your property professionally.
Benefits: Expertise, experience, negotiation skills & a stress-free sale.
You want to buy a property and are therefore in a hurry to sell your current property? Or you want to buy an apartment building as quickly as possible in order to rent it out lucratively? The right real estate agent at your side gives you enough time and freedom to focus on your future planning.

Property valuation: Important criteria & tips
In addition to the know-how and the necessary time, a competent real estate agent also brings everything necessary to first determine the value of your property, which is the first and most important step. Because before you place ads or contact potential buyers, you first need to know how much your property is worth.
Valuing real estate: These factors influence the purchase price
An advertisement is not simply placed, but prospective buyers must also be attracted. In addition, you do not want to sell your property below value. Therefore, it is indispensable to have a good plan before it "really starts". Above all, this plan should be in place before the ad is published. This plan should contain certain preparations that will steer a sale on the right track from the very beginning.
So an estate sale needs one thing above all else:
Planning, planning, planning!
And this already starts with the property valuation. The following factors determine the amount of the purchase price:
Location
Infrastructure
Connection to schools & hospitals
Year of manufacture
Building fabric
Equipment
Valuation: Avoid mistakes!
The valuation always forms the beginning of the sales process of a property and should therefore also be carried out with the necessary care. However, it is precisely this determination of value that is extremely complicated and can quickly present the uninformed with a major challenge. If mistakes are made in the valuation, the whole process usually suffers and you do not receive what you had in mind for your property.
Reading tip: Valuing real estate
Determining the purchase price with the support of a real estate agent
Especially people from outside the industry often find it very difficult to estimate the selling price and then make mistakes, which you can quickly avoid with the help of an expert. Do not underestimate the importance of the valuation and trust an experienced professional. Also, please do not confuse the value to be assessed, which you may still be able to approximate, with the complex background that the real estate market has to offer today.
Our advice: Be sure to have a professional assist you with the valuation.
Procedure of the sale: documents, exposé & inspection
Likewise, marketing involves a great risk of mistakes and disadvantages for the seller. In addition to the communication with potential buyers and the presentation of the property, it also requires good negotiating skills and the preparation of the necessary documents.
Important documents: floor plan, site plan & Co.
The preparations that a real estate agent can help you with relate, for example, to obtaining all the necessary documents such as floor plans, the extract from the land register or a site plan. These will be needed later not only for the exposé, but also for the settlement.
Here is an overview of the most important documents:
Energy certificate
Floor plan
Land register excerpt
Site plan
Invoices from renovations & maintenance
Exposé: energy consumption, photos and important key data
Birkach, Mitte, Nord or Degerloch – The exposé should never be created and presented lightly, but must contain all important information and facts such as energy consumption. In addition to the important documents, expressive photos are of course also important to convince the prospective buyer.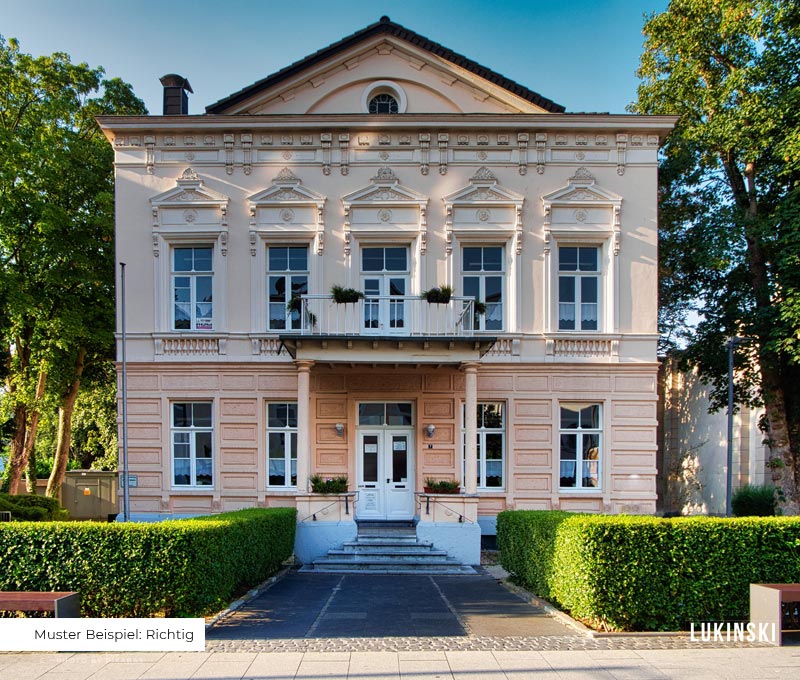 Viewing of the property: support and answering of important questions
Also, please do not underestimate the amount of time that is required when the first interested parties then come to view the property. These visitors must also be looked after and possible questions should be answered correctly immediately. If private persons offer such viewings, it happens quickly that potential buyers do not feel well informed or become suspicious due to errors in the documents or an overstrained seller and want to buy somewhere else.
Reading Tip: 11 Tips: Here's what you should keep in mind when visiting
Conclusion: Selling real estate in Stuttgart
The real estate market in Stuttgart is currently very lively and prices are continually rising. The sale of a property is a complex process in which an inexperienced person can quickly lose the overview. Let an expert assist you with the sale of your property, you will save a lot of stress and effort and avoid financial losses due to ignorance.
https://lukinski.com/wp-content/uploads/2020/05/innenstadt-museum-fluss-stuttgart-bw-immobilienmakler-makler-haus-wohnung-etw-realtor.jpg
851
1280
Laura
/wp-content/uploads/2023/09/lukinski-real-estates-immobilien-logo.svg
Laura
2019-02-02 10:52:04
2022-03-01 09:02:15
Selling real estate in Stuttgart: single-family and multi-family houses as well as condominiums