Where do the Richest People Live? Millionaires, Billionaires and USA Mega-Mansions
USA – Where are the richest people in the world? Are they all in Tokyo and Shanghai? What about London or New York? How many millionaires are there in L.A.? THese are all questions which we answer in our luxury real estate guide about how the richest of the rich live. From where they live, which neighborhoods they live in within the cities, and how they buy the best real estate properties in the country. Luxury real estate means property investment for millionaires and billionaires.
Where do the Richest People Live?
If you're a millionaire, you want a house befitting of a millionaire. That's why we've collected everything you need to know about the places with the most millionaires, the most billionaires, the most expensive cities int he world and the country. This is the definitive luxury list. London is the city with the most millionaires in the world, with 357.000, the size of a small city! Keep reading to find out where the richest of the rich buy their property…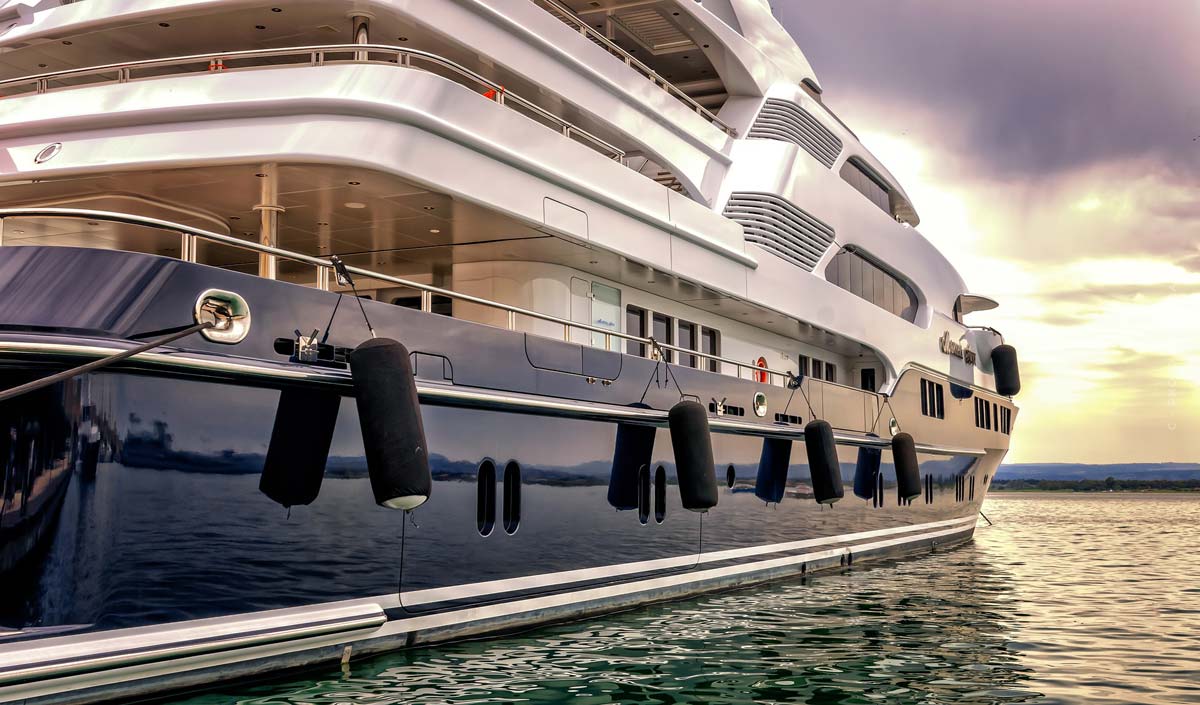 List – Cities with Most Millionaires
One way to measure where the richest people live is to see how many millionaires live in the city. The more millionaires, the more luxurious, expensive and high class the city is bound to be. What makes up a city to have a lot of millionaires? First and foremost, a lot of people. That means that in a city with 5 million inhabitants, you'll likely have 5 times more millionaires than in a city with 1 million inhabitants. It's also about where there's luxury real estate though, because millionaires want to live like millionaires.

Worldwide – Top 10 Cities with Richest People
So, without further ado, it's time to look at the cities which are home to most millionaires. No surprise, New York is near the top with 357.000 millionaires . It's a playground if you want to buy luxury New York real estate. The top 5 are rounded out by London at the very top, and three asian cities following. The top 10 cities with the most millionaires worldwide are:
London, UK – 357.000 millionaires
New York City, USA – 339.000 millionaires
Tokyo, Japan – 279.000 millionaires
Hong Kong, HK – 228.000 millionaires
Singapore, Singapore – 217.300 millionaires
San Francisco, USA – 180.300 millionaires
Los Angeles, USA – 173.300 millionaires
Chicago, USA – 135.000 millionaires
Frankfurt, Germany – 128.300 millionaires
Beijing, China – 122.000 millionaires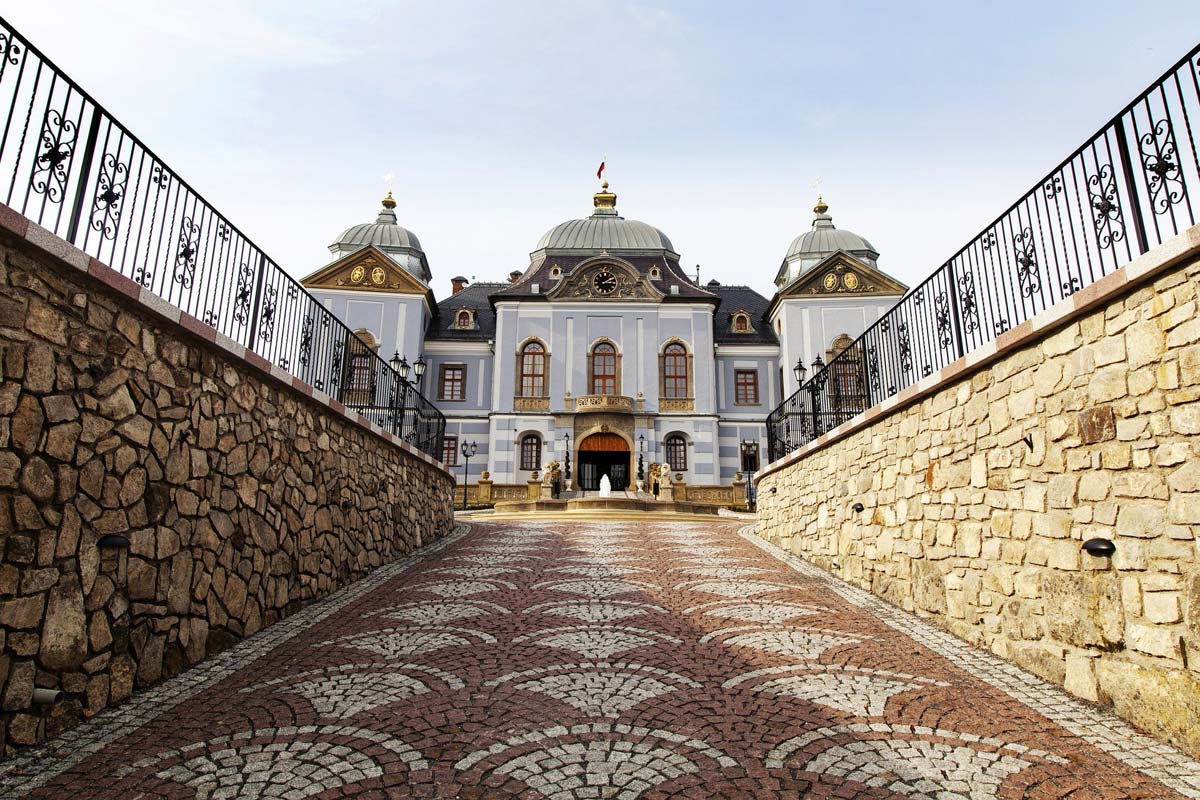 USA – Top 10 Cities with Richest People
The USA is well-represented in the top 10 cities worldwide, making up 3 of the top ten. That's not bad. In total the USA has over 18.000.000 millionaires, more than 4 times as much as the nearest competitor, China. With this many millionaires, they have to live somewhere, a lot of them in NYC, San Francisco, and Los Angeles obviously, but where else? These are the top 10 cities in the USA with most millionaires:
New York City, NY – 339.000 millionaires
San Francisco, CA – 180.300 millionaires
Los Angeles, CA – 173.300 millionaires
Chicago, IL – 135.000 millionaires
Washington, DC – 120.000 millionaires
Boston, MA – 110.200 millionaires
Philadelphia, PA – 109.000 millionaires
Houston, TX – 98.500 millionaires
San Jose, CA – 90.700 millionaires
Detroit, MI – 90.100 millionaires
Most Popular Destinations for the Ultra Rich – Las Vegas, L.A., and more
So you want to learn more about how the richest of the rich live? Well look no further. The richest can be found in Las Vegas Bellagio Suites, Miami Penthouses, and New York Lofts. This is how the richest of the rich live.

Las Vegas – Where the Millionaires live
Las Vegas is home to the richest man in Nevada and the richest man is: Sheldon Adelson, owner of the Las Vegas Sands, a luxury resort chain. It is home to the world's biggest and best Casinos, and some of the most prime real estate you can imagine. Las Vegas has more gated communities than water in the ocean, and each is more luxurious than the last. That makes it attractive for people looking to have some fun, but also people who are looking to invest smart.
$18.5 mil. Mansion – Villa Tour in Las Vegas
One example of a property in Las Vegas. Typical for the city: decadent furnishings, modern and sleek style, combined with lush greenery, and of course… a golf course in immediate proximity. It also has 7 bedrooms, as well as pool with its own 21 foot waterfall.
Location: 93 Spanish Gate Drive, Las Vegas, NV 89113
What is the Most Expensive Neighborhood in Las Vegas? The Ultra Rich
It's a bit of a complicated matter, with Summerlin and Henderson probably being the residential areas with the most >$1 mil. transactions. Although these are not strictly within city limits, we're just going to count it as Las Vegas. So, the most expensive residential area in Las Vegas is 'the Ridges', located in Summerlin. Prices range from $2 mil. and $7 mil. for a house. It is also the area in Las Vegas with most house sales >$1 mil, with the most expensive on the market at the time of writing being $30,4 mil. The full list of most expensive communities in Las Vegas below:
The Ridges: $2.000.000 – $7.000.000
Anthem Country Club: $1.200.000 – $4.400.000
Macdonald Highlands: $1.000.000 – $4.200.000
Southern Highlands Country Club: $1.000.000 – $3.000.000
Seven Hills: $1.000.000 – $2.700.000

Las Vegas Luxury Real Estate – Property Investments in Sin City
In Las Vegas, real estate is a commodity like in any other city, except with the difference that the city is filled with people looking to make a quick buck, and ready to take a risk. What real estate is concerned it's an interesting market, and is likely going to be a growing niche in the national markets. Learn more about the hottest neighborhoods, the best places to live, and what you have to know about Las Vegas: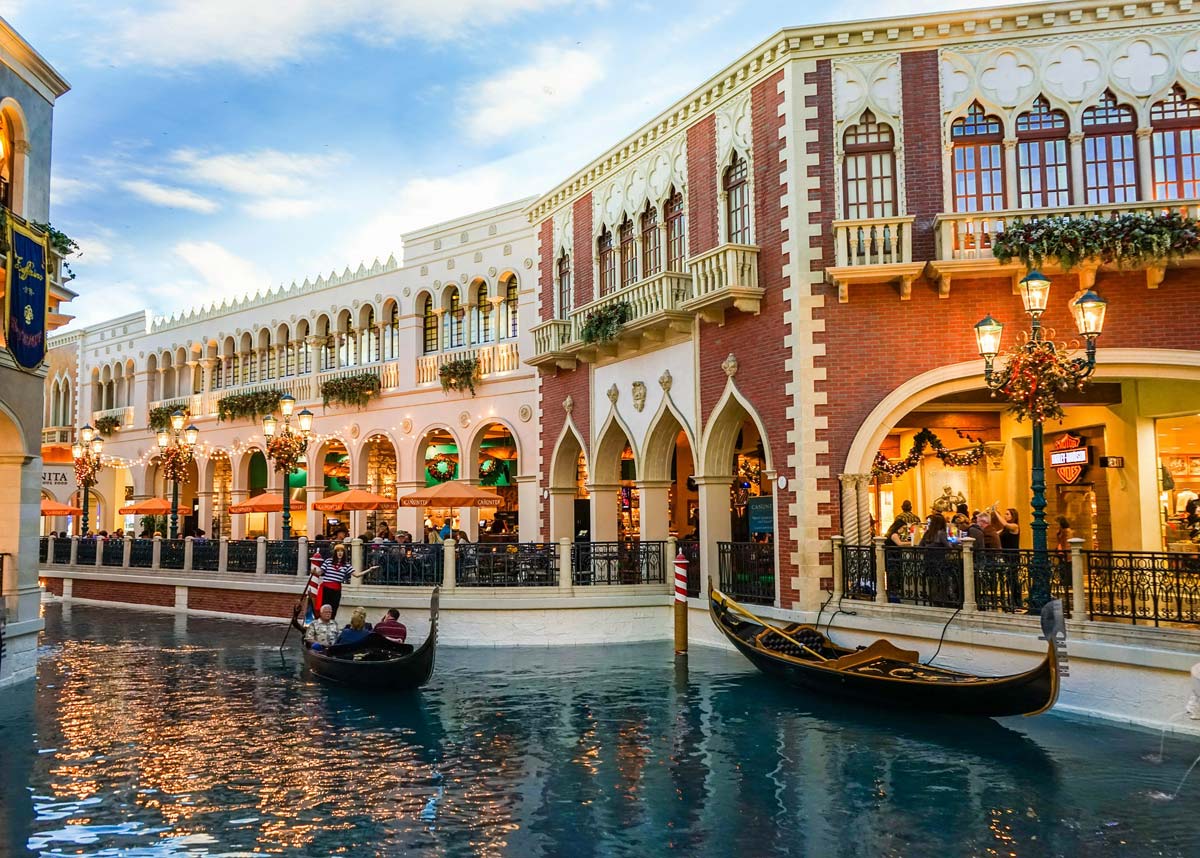 Miami – Billionaire Row in Florida
Miami is a tropical mega city, and has all the luxury and decadence to show for it. From manmade islands, to the best restaurants in the world, as well as a booming arts scene, and postcard worthy views at every turn. It's hard to top this city for atmosphere. No wonder it's home to thousands of millionaires who happily take a seat overlooking the clear turquoise blue waters. If you want to live among the ultra-wealthy, Miami is the place to go.
Designer Mansion in Florida – Millionaire Miami House Tour
Just outside Miami is Tommy Hilfiger's 'Fun House'. Here, nestled between ocean and palm trees is a mansion that looks more like a luxury resort. Estimated to be worth around $25.000.000, this probably isn't easy to purchase. But it is on the market right now! Designed by Martin Lawrence Bullard, this beach villa tour is bound to leave you speechless.
Most Expensive Areas – Where do Millionaires live in Miami?
You may have heard of millionaire's row in Miami. But Millionaire's Row isn't what it used to be. Not since the 90's have the richest people in Miami lived in this stretch on Collins Avenue between 41st and 63rd Street. Nowadays the ultra-wealthy are heading towards Indian Creek Island, where the biggest and most expensive houses can be found.
List – Where do Millionaires live in Miami?
In Miami, millionaires tend to live in a few top neighborhoods. Although arguably all of Miami Beach is a massive luxury suburb, there's some neighborhoods you won't believe. As mentioned the most expensive, hottest, most billionaire, CEO, model, Actor place is definitively Indian Creek Island. Also popular are the Venetian Islands, manmade islands with some of the east coast's most exclusive properties. Another area to keep in mind: Fisher Island, another of the famous islands lining Miami's coral-blue waters. These are the richest neighborhoods in Miami:
Indian Creek Island: $15.000.000 – $47.000.000
North Bay Road: $7.500.000 – $45.000.000
Star Island: $7.100.000 – $28.000.000
Hibiscus Island: $1.200.000 – $14.200.000
Venetian Islands: $1.000.000 – $25.700.000
Where to Buy Property in Miami – Real Estate Investment Florida
To make smart investments, you need to know the situation. From Florida property taxes, mortgage, renovations, etc. everything you need to know about buying a house in Miami, can be found in our article on the top investment areas for Miami. It also details real estate market explanations, and steps to buying real estate, houses, apartments, etc. in Miami, Florida's hottest, richest, biggest, city.

Los Angeles – Richest, Celebrities, and CEOs
Los Angeles is maybe one of the most famous cities in the world. If you want to buy real estate in L.A., you may want to look away now. L.A. isn't just famous because it's home to Hollywood, Bel-Air, and Beverly Hills. This mega city has everything from art, world-class restaurants, stadiums, beaches, and the list goes on. It's truly a playground for the richest of the rich.
Top 10 Richest People in L.A. – Who are L.A's richest inhabitants?
The richest people to live in L.A. are mostly businessmen. There are few women, and also few from the film industry. Although the famous movie director Steven Spielberg is at 12th, and music mega-producer and owner of Geffen Records, David Geffen is at 6th position. The richest people living in L.A. are Elon Musk ($197 bi0.), pharma mogul Patrick Soon-Shiong (6,9 bio.), and Sean Parker ($3 bio.). To spot for the richest people in L.A., the full list of wealthiest Angelenos:
Elon Musk
Patrick Soon-Shiong
Sean Parker
David Geffen
John Tu
Eli Broad
Stewart & Lynda Resnick
Tamara Hughes Gustavson
Steven Udvar-Hazy
Rick Caruso

Most Expensive Property in Los Angeles – Luxury Home
This massive property has been dubbed the most luxurious house in the USA. Being worth over $250 million, and including a prviate helicopter, personal chefs, masseuses, 24/7 security, and much more, it makes sense that this property is as expensive as it is.
21 Bathrooms
12 Bedrooms
Location: 924 Bel Air Road
Price: $250 mio.
Where do the Rich Live in Los Angeles? Most Expensive Areas in L.A.
Everyone's heard about the mega-mansions in Beverly Hills, or the villas lining the palm-lined streets in Bel-Air. There's probably a lot of areas you've never heard of though, that are home to the richest and most luxurious houses you can imagine. Topping the list, Beverly Hills with the average home here costing aroun $9.990.000. Note, if you want to buy an apartment in L.A., it won't be this expensive! Below the list of most expensive neighborhoods in L.A.:
Beverly Hills – $9,99 mio
Bel-Air/Holmby Hills – $5.7 mio.
Malibu – $5,49 mio.
Brentwood – $4,5 mio.
Pacific Palisades – $4,7 mio
Beverly Hills Post Office – $4,4 mio.
Santa Monica – $3,6 mio.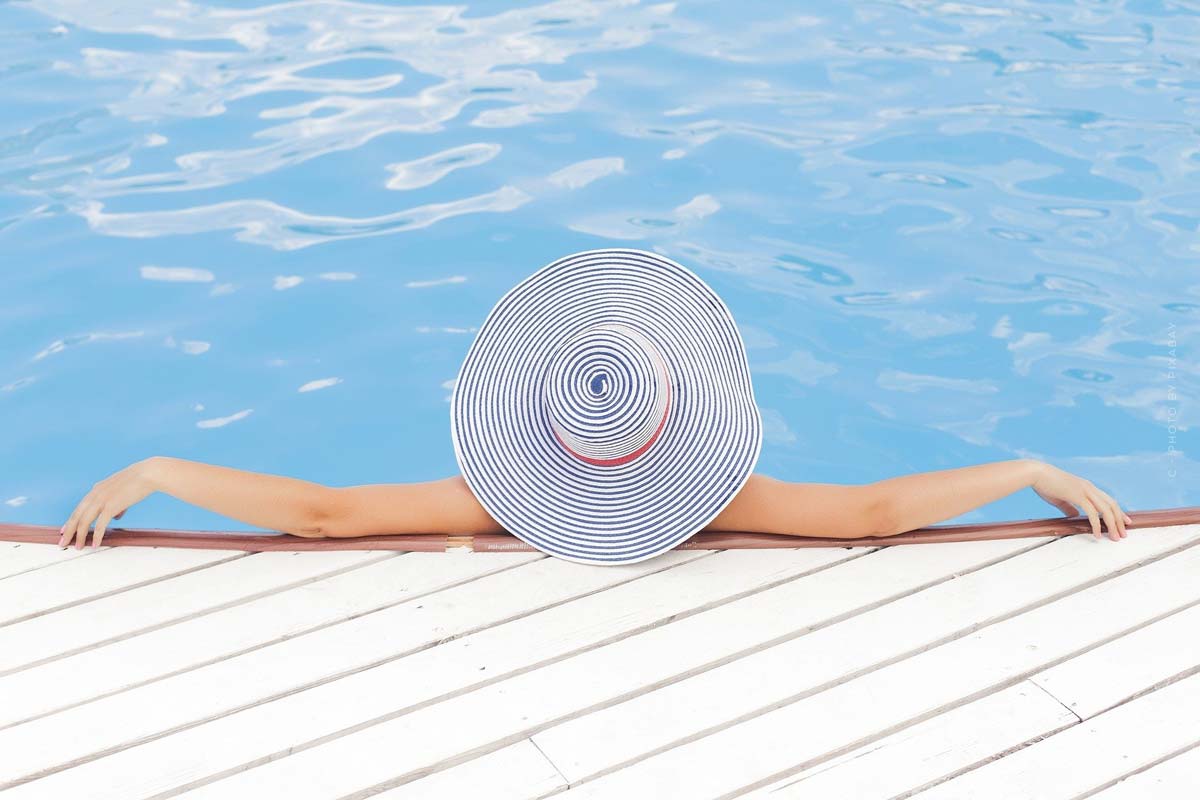 Buying Real Estate in L.A. – Most Expensive
For Luxury Real Estate in L.A., for example if you want to buy a house in L.A., you're going to want to get informed first. That's why we have our full overview below. It tells you everything from the current state of the market, the things you should look out for, where to buy real estate in L.A., and pretty much everything else you need to know if you're thinking about buying property in the city of angels.

New York – NYC Billionaires Real Estate
If Los Angeles is one of the most famous cities in the world, New York City is the most famous. It is synonymous with metropolis, America, and everything you could ever want or imagine exists in this mega-metropolis. It's home to some of the tallest buildings in the world, the richest people in the world, the best condos and apartments, and the best bars and restaurants. Apart from some extremely high property taxes, New York City is a gift for real estate investors.
Condo tour in New York – Luxury Apartment Walk-Through
This apartment can be found in the world's slimmest skyscraper, and gives you a view of central park. It's seemingly endless luxury begins with the plaster walls, true-wood flooring, a bar with marble countertops. If you're packing your bags, slow down though, as you're going to be looking at the hefty price tag of $28.750.000.
Price: $28.750.000
Location: 111 West 57th
What is the Most Expensive Neighborhood in New York? The Richest in the Big Apple
It's no surprise that almost all of the most expensive properties in New York are going to be found in Manhattan. Famous for big companies, its crazy income tax, and skyscrapers to no end. Remember that these prices are for buying an apartment in New York, if you want even more luxury, try buying a house in New York. The ultra-luxurious and high-class areas in this part of the city are world-famous. SoHo, TriBeCa, and Hudson Yards can be heard in movies and songs every year thanks to their iconic status in culture. The most expensive neighborhood in all of NYC is NoHo, with the average house costing around $3.250.000. On a side note, the most expensive area in Brooklyn Cobble Hill is around $1.600.000, and in Queens, Ditmars Steinway is $1.100.000.
Noho – $3.250.000
Hudson Yards – $3.201.875
Tribeca – $3.150.000
Central Park South – $3.050.218
Nolita – $3.002.146
Theatre District – $2.970.000
Bowery – $2.350.000
Soho – $2.330.000
Civic Center – $2.270.000
Hudson Square/West Soho – $2.050.000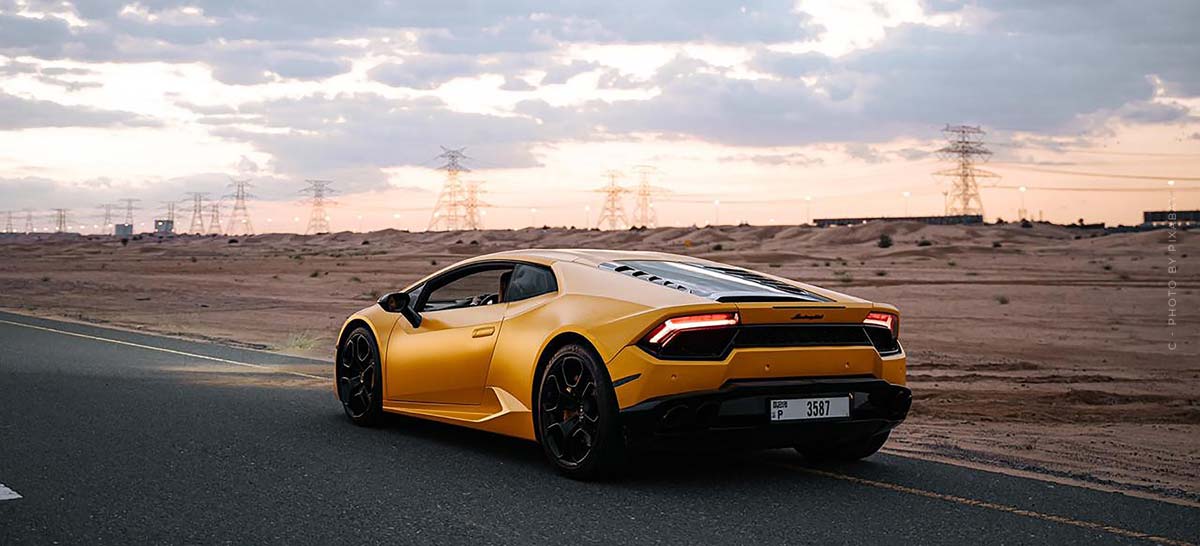 Luxury Real Estate New York – Expensive and Luxurious
Buying real estate in New York is surely no easy task. If you're thinking about investing in New York real estate, or even just want to get informed about the real estate market in New York, we have the perfect reading for you. In the article below we detail the best neighborhoods to live in New York, where to buy real estate, how to get into the real estate market, and what you need to look out for. It's part of our series on buying a house and buying an apartment.

https://lukinski.com/wp-content/uploads/2021/03/where-richest-people-live-cities-millionaires-billionaires-most-expensive-luxury-neighbourhoods-yachts-super-boat.jpg
553
1200
Laura
/wp-content/uploads/2023/09/lukinski-real-estates-immobilien-logo.svg
Laura
2021-03-16 05:40:24
2022-04-03 08:17:39
Where do the Richest People Live? Millionaires, Billionaires and USA Mega-Mansions