New York – One of the most expensive penthouses in New York City. Jeff Bezos is the owner of this luxury loft on fifth avenue. The penthouse is worth some $80 mil., and will be Jeff Bezos New York Home. This is surely one of the most luxurious apartments in New York.
$80 Million Penthouse in New York City!
Jeff Bezos New York Home is perhaps the most expensive penthouse in New York. Jeff Bezos was for a long time the richest man on earth, and is still only placed second as the CEO and founder of mega-company Amazon. At age 58, he's accumulated $133 billion in assets. On average, he makes $6.7 million a day. How do you live as a super rich person and where? Bezos chose New York City. An $80 million penthouse in New York City. CNBC reporter Robert Frank will take us there for an exclusive look. Whether you want to buy a house in New York, or buy an apartment in New York, this is surely the best inspiration coming from a celebrity home.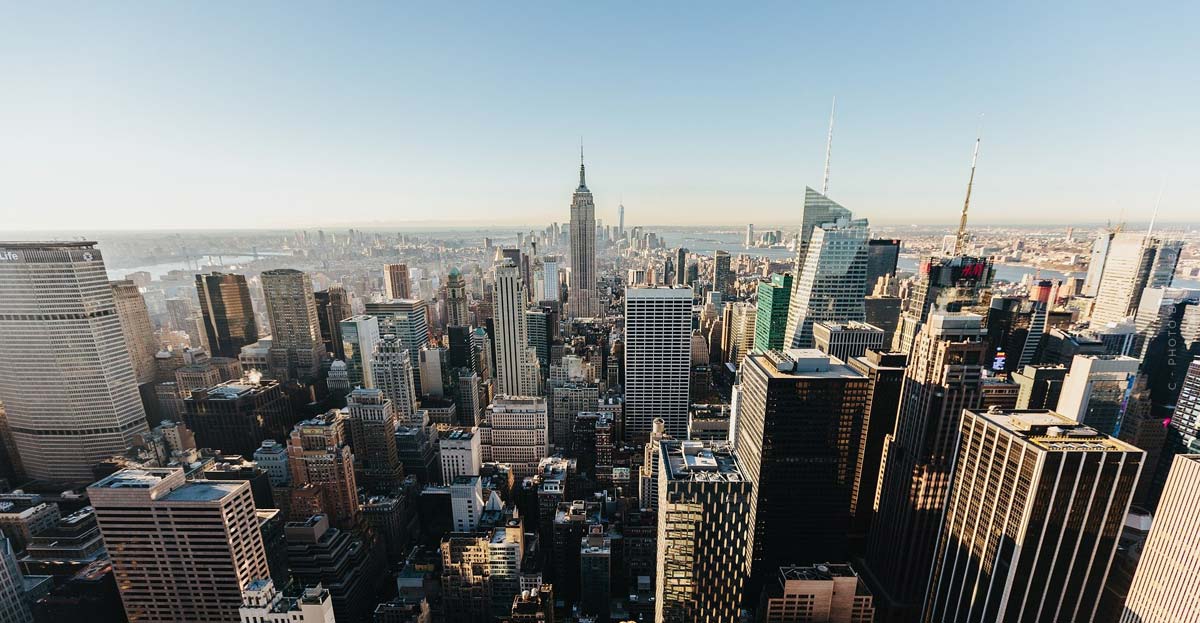 Where is Jeff Bezos Apartment in New York? Location
The adress of Jeff Bezos NYC apartment is 212 Fifth Avenue. Of course the luxury is at home on fifth avenue. Jeff Bezos' apartment is in fact the most expensive apartment ever bought south of 42nd street in New York.
Massive Downtown Penthouse – Ultra Luxury for a Billionaire
This is how luxuriously Jeff Bezos lives in his New York City apartment! What kind of apartment does a billionaire like Bezoz buy? Although Amazon abandoned plans for a headquarters in NYC, CEO Jeff Bezos still went to the Mege metropolis. His choice was, of course, an exclusive luxury property. This $80 million home in Manhattan. CNBC reporter Robert Frank takes a look at the three-story penthouse in New York City.
Inside: New York City Penthouse
Jeff Bezos: Assets and Person
Jeff Bozos is currently the second-richest entrepreneur in the world.
Jeff Bezos
Age: 56 years
Company: Amazon
Total assets $133 billion
$6.7 million a day
Conversation at Amazon Prime Video
Amazon Documentary: Building the largest e-commerce in the world
The company has developed extremely well. Amazon boss Jeff Bezos has meanwhile become the second richest man in the world as described above. Every second Euro in online trade is spent at Amazon.
Next Level: Data, Drones and …
No company stores more data about its users than Amazon, the former online bookseller. Is the IT giant with its unchecked growth about to turn our economic system upside down?
New York City – World's Biggest Metropolis
New York City is an international metropolis, the big advertising agencies, investment funds, here sits whoever has rank and name. Manhattan's Midtown is home to some of the world-famous symbols of New York City; buildings such as the Empire State Building, Rockefeller Center and the Grand Central Terminal. Fifth Avenue is one of the best shopping districts in the world and Times Square and Broadway offer New York City an almost endless supply of theatre and entertainment.
Living the Dream – Property Investment in New York
Many people dream of the spacious industrial loft on the upper east side, others the small apartment in Brooklyn, or others still the mega-penthouses on Madison Avenue. New York has real estate for everyone. If you want to buy an apartment in New York, or buy a house in New York, you'll be profiting for years to come thanks to the strong market and heavy economy.
The Big Apple – New York's Beauty
Central Park is the green lung of the city, where New Yorkers come to move and relax. New York has many different facets and beautiful sides. There are uncountable many NYC neighborhoods, and you are bound to find the right one for you!
Are you interested in the city? Read more about luxury real estate in New York here.
https://lukinski.com/wp-content/uploads/2020/02/interior-einrichtung-eingang-empfang-villa-luxusmakler-muenchen-munich-wohnung-haus-kaufen-immobilienmakler-stadtvilla.jpg
720
1280
L_kinski
/wp-content/uploads/2021/02/lukinski-immobilienmakler-makler-immobilie-haus-wohnung-mehrfamilienhaus-verkaufen-kaufen-vermieten-kapitalanlage-steuern-logo.gif
L_kinski
2020-03-02 06:31:53
2021-01-18 10:58:22
Inside Jeff Bezos' $80 million penthouse in New York City