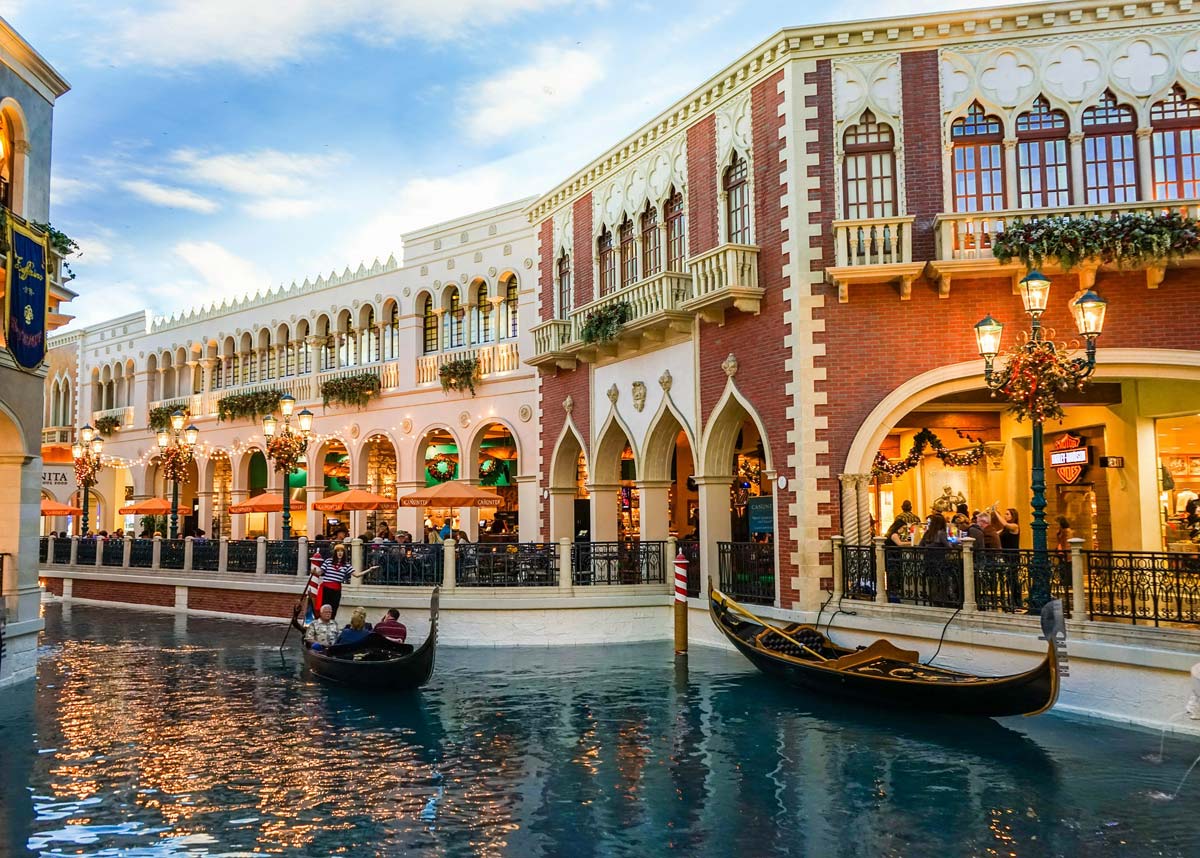 Las Vegas: Buy Property! Neighborhoods to Invest – Summerlin, the Strip, Arts District, co.
Las Vegas Real Estate – To buy real estate in this casino-metropolis is often considered synonymous with luxury apartments and condos. Good opportunities for suburban properties for real estate investment are available though. In Summerlin or Henderson there are many villas, with safe areas surrounding, and good school communities. We answer all your questions regarding buying a house, apartment, or condo in Las Vegas: Nevada Tax rates, the safest areas in Las Vegas, and a real estate market explanation and detailed prediction.
Las Vegas: Real Estate Investment in Nevada
The desert city, may be famous for casinos and parties, but it offers much more. Thanks to years of strong economic growth, it has established itself as a true metropolis. With good schools, and real suburban life for families. Still, the city is dominated by its skyline and lively atmosphere.

What are Las Vegas' Industries? Las Vegas Economy Explained
Although beginning with an agricultural industry, and many parts of the city actually relying on agricultural well into the 1980's, Las Vegas is undoubtedly the casino capital of the world. Although proclaiming that its sectors are diversified, you will find that most cash in Las Vegas is in the service industry: hotels, restaurants, casinos, bars, etc. Meanwhile it does have a strong economy for tourism though, and also hosts conventions and trade shows. It is one of the cities with the fastest growing populations and employment opportunities.
Service
Finance
Conventions
Tourism
Where does Las Vegas Rank in Cost of Living – Is Vegas Expensive to Live?
In the cost of living index published by Numbeo, Las Vegas is ranked 79th (68.24), New York and San Francisco are miles ahead, taking spots 2 and 4 respectively. The average restaurant trip here will cost $15,00 and a loaf of bread $2,65. In addition to rent, which is on average $922-$1.200 (1 Bedroom apartment) or $1.600-$2.000 (3 Bedroom apartment), basic utilities for a month cost $166 and the average internet plan $77. This is all to be taken in relation to the average salary, which is $3.475 a month after tax. To see how LV stacks up against other big metropolises, take a look below:
Hamilton, BE (147,00) – 1
New York City, NY (100,00) – 2
San Francisco, CA (94,17) – 4
Los Angeles, CA (81,31) – 15
Miami, FL (77,98) – 25
Las Vegas, NV (68,24) – 79

Rent Index – How Expensive is Rent in Las Vegas?
The rent index tells you the relative price of rent. With many workers in this city passing through or only staying for a few years, rent can be an important thing to take a look at. Las Vegas has comparatively high rent, no surprise considering. Take a look at the ranking below, with rent index and position for North American cities:
San Francisco, CA (116,48) – 1
New York City, NY (100,00) – 2
Los Angeles, CA (75,17) – 10
Miami, FL (62,01) – 16
Las Vegas, NV (38,99) – 64

Las Vegas – Strip Drone Flight
You've probably seen Las Vegas' unbelievable skyline from countless movies like Ocean's 11 or the Hangover. Here you can get a detailed look at all the beauty which this city offers.
Real Estate Investment: Luxury Las Vegas Venture
For many people it will come as a surprise that Las Vegas has a massive real estate market, with diverse options from the ultra-luxury condos in skyscrapers, but also suburban districts with great school systems and expansive parks.
Rent and Puchase Prices Las Vegas – Should I Rent or Buy in Las Vegas?
Las Vegas has always been a strong market to rent. This is unlikely to change, therefore, when moving to the city, it's usually the best decision to rent an apartment. Nonetheless, mortgage rates, as in so many places are are extremely low, meaning despite limited supply driving prices up, the investment is not as large as one may think at first.
Average Rent: $1.107
Average Price: $2.419/m²

Where is Real Estate Most Expensive in Las Vegas?
If you are looking to invest and purchase capital, Meadows Village has purchase prices which are offset by very high rental income. Low prices can also be found in Pioneer Park, which gleams with a very livable atmosphere and low purchase prices. The median prices in different parts of Las Vegas below:
North Las Vegas: $300.000 (increasing)
West Las Vegas: $219.900 (increasing)
East Las Vegas: $225.000 (increasing)
Las Vegas Real Estate Market Explained – Is Las Vegas a Seller's Market?
Las Vegas is a seller's market, meaning at the moment, those already owning property are at an advantage. Low unemployment, and good forecast for the city's economic growth, mean that many people are looking to make long-term investments in the form of real estate. Throughout all of Las Vegas, the median price for a residential is $320.000. Median prices differ from other cities for the different types of real estate. Median listing prices:
Single-family residence: $349.000
Condos: $180.000
Townhomes: $236.000

Most Expensive Neighbourhoods in Las Vegas – What is the Richest Part of Las Vegas?
The most expensive real estate in Las Vegas is found in Summerlin and Henderson. Although not strictly within city limits, it still counts as Las Vegas. The most expensive area in Las Vegas is the Ridges, a small community in Summerlin. Here you can expect to pay between $2 mil. and $7 mil. for a house. It is also the area in Las Vegas with most house sales >$1 mil, with the most expensive on the market at the time of writing being $30,4 mil. The full list of most expensive communities in Las Vegas below:
The Ridges: $2.000.000 – $7.000.000
Anthem Country Club: $1.200.000 – $4.400.000
Macdonald Highlands: $1.000.000 – $4.200.000
Southern Highlands Country Club: $1.000.000 – $3.000.000
Seven Hills: $1.000.000 – $2.700.000

Las Vegas Taxes – Property Taxes, Income Tax
If you live in Las Vegas you'll likely need to pay taxes here. As it is not one of the USA's top tax havens, this may also be more expensive than you'd like. Let us take a closer look at what Nevada and Las Vegas will make you pay.
Las Vegas Tax Rates – Do you pay Income Tax in Las Vegas?
The state of Nevada has no income tax, so no you don't pay any income tax in Las Vegas! Also, Las Vegas has no corporate tax, no inventory tax, and no franchise tax! Although there are taxe son sales, with a sales tax being 6,85%. for large businesses, the city of San Francisco has an additional tax for expenses of large businesses. This is a 1,5% gross receipts tax on payroll expenses. Additionally, in San Francisco there is a total sales tax of a massive 8,5%.
Income Tax: 0%
Sales Tax: 6,85%

Las Vegas Property Tax Rates – Nevada Rankings
In addition to not having income tax, Nevada also has comfortably low property tax rates. In Nevada, the average rate of property tax is 0,66%. Each county has their own regulations and expenses, therefore it is important to also look at the amount you will pay in Clark County: 0,65%. This is quite low compared to Los Angeles at 0,75% or New York property taxes at 0,86%.
Avg. US Property Tax – 1,1%
Avg. Nevada Property Tax – 0,77%
Las Vegas Property Tax – 0,66%
Clark County – 0,65%
Safest Neighborhoods in Las Vegas – Lowest Crime Rates
What are the safest areas in Las Vegas? We've taken a look at the crime rates, and found that a few neighborhoods stand out amonf the rest. The safest area is certainly Alta Drive / S Art Boulevard, which is coincidentally also the area in America with the highest proportion of eastern european and lebanese ancestry in the country! Take a look at the full ranking below!
Alta Dr / S art Blvd
Farm Rd / N Tenaya Way
W Desert Inn Rd / Ridge Hollow Dr
Anasazi Dr / Thomas W Ryan Blvd
Kyle Canyon Rd / Sheep Mountain Rd
W Craig Rd / N El Capitan Way
Anasazi Dr / W Lake Mead Blvd
N Town Center Dr / Canyon Run Dr
Racel St / Maverick St
N Torrey Pines Dr / Grand Teton Dr

Top Las Vegas Districts – What is the Best Neighborhood to Live in Las Vegas?
There are too many neighborhoods to remember. Here we present the most important, hottest, and up-and-coming neighborhoods to keep in mind. If you're looking to buy real estate in Las Vegas, these are where to look. They are home to some of the most interesting and luxurious real estate in North America. Our top Las Vegas neighborhoods for real estate are:
Whitney Ranch
The Strip
Arts Distrcit
University District
Summerlin
Rancho Charleston

Whitney Ranch – Mediterranean Luxury
Whitney Ranch is the place to go if you want a clean, suburban lifestyle with high-life luxury and proximity to the strip. You're also close to the airport, and the best shopping in the city (in Henderson). Also, a low crime rate which is lower than most Nevada's cities, and restaurants, recreation and high-grade bars. Houses here are in the mediterranean style to really make the most of the warm climate!
The Strip – Lively, Exclusive City-Life
You already knew that this was going to be on the list. The strip is arguably one of the most famous neighborhoods in the whole country. Home to twenty-something casinos, some of the best and biggest bars in the world, and the world's best restaurants. What's really the pull here though, is that there is always something going on. It's also become more touristic with passing time, but compared to downtown, is definitely the more genuine of the two hotspots.
Arts District – Hip and Trendy Las Vegas
This area has also been dubbed "18b" because of the 18 city blocks it occupies. It has hundreds of art galleries, has great restaurants and boutique shopping opportunities, and is likely the better choice for more cultured visitors to the city. This is the place to move if you want a taste of the free-flowing excess of Las Vegas, with a bit more taste and elegance than you would perhaps find on the strip or downtown.
University District – A Bit More Normal
In the midst of the University District you will find the University of Las Vegas just steps from the Strip. Don't forget to take a look at the desert garden, the tree-lined walkways to art galleries, popular tattoo stores, trendy coffee shops, natural history museum. Although originating as a college neighborhood, this part of town, as so many student districts, has morphed into a swanky area where everyone can hang out.
Summerlin – Masterpiece of Suburban Life
When people move to Las Vegas with their families and want to mimic the familiar suburban life, they are often drawn to this Master-planned community. It is home to some of the biggest and must regal real estate in the city. It is also an area with good schools, recreation opportunities and more. Summerlin is home to many of the city's biggest names and is where common families send their children to school, do their shopping, and spend the weekend in the park. Most communities here are gated, like the one seen below.
Rancho Charleston – Best of Both Worlds
So you want the comfort and safety of a suburban lifestyle, without the bore? Still want to go out on the weekend without taking a 1.5-hour cab ride? Rancho Charleston is the place for you then. It is in immediate proximity to the loud areas (Strip, Downtown, Arts District), but also safe. This is the place for young families or singles looking to buy their first home.
https://lukinski.com/wp-content/uploads/2021/03/las-vegas-real-estate-nevada-neighborhoods-property-investment-suburbs-areas-explanation-guide-venetian-tourism-activity-gondola.jpg
858
1200
Laura
/wp-content/uploads/2023/09/lukinski-real-estates-immobilien-logo.svg
Laura
2021-03-02 06:21:33
2022-04-03 08:17:33
Las Vegas: Buy Property! Neighborhoods to Invest – Summerlin, the Strip, Arts District, co.