Los Angeles: Buy Property! Neighborhoods to Invest – Beverly Hills, Hollywood & Co
California – Los Angeles is a profitable real estate market with property investment returns shooting through the roof. Here we take you through where to buy, how to buy, and what to know if you want to invest in real estate, buy a house or buy an apartment in L.A. Weather here is between 18° and 30° celsius year round, thanks to the California pacific stream. In Los Angeles you have Disneyland, America's most popular amusement park, the LA Philharmonic Orchestra, and the Museum of Contemporary Art. Of course many people travel to the city to see Beverly Hills nearby, but also the Sunset Strip as well as the famous beaches, which are usually only known from TV, are considered to be sights in the city.
Celebrities, Surf, and Tech
Los Angeles is quintessential for America, and along with New York, perhaps the poster city for the United States. This city is unique for its mix of young, laid-back and progressive people, as well as the glamour of Los Angeles, and big-city downtown. Home to the world's most famous movie production area with Hollywood, as well as countless cultural icons, this is the city to see and be seen. It is home to some of the most luxurious and high-end real estate in the world, such as this 35$ million Hollywood mansion.
Los Angeles has many neighborhoods, districts and counties within its broader metropolitan area. There are 15 so-called districts which are named 1 through 15, all of which are situated in two counties (Los Angeles County, Orange County). Yet similarly, there are 72 neighborhoods, including Westwood, Venice, or Bel Air. Some divide the metropolitan area into 4 districts: Beverly Hills, Santa Monica, Hollywood, Anaheim, and Los Angeles proper.
Already know you want to move to L.A.? Let us help you with our guides
Los Angeles Facts
It has a population of 3.99 million, meaning it makes up 9.9% of California's massive 39.51 million inhabitants. According to a large sample surveyed, 37% of inhabitants from Los Angeles rated their health care system as good or very good, ranking it 9th in the World, ahead of other Metropolises like Montreal and Berlin. Los Angeles Airport (LAX) is the third busiest airport in the world, and reported a 0.8% increase in the past two years. The housing market is massive in Los Angeles, and popular among real estate investors. Learn more: Luxury Realtor Los Angeles.

Bird's Eye View of Los Angeles
Want to see how Los Angeles looks from the sky? Check out these drone shots of the City of Angels.
Map of L.A. and Surroundings
Real Estate Investment Los Angeles
Los Angeles is a massive city, spanning multiple counties. It's near impossible to decide where to live. Generally, there are those that want to live in the famous residential areas of Bel-Air or Beverly Hills, there are also people who want the tumult of downtown LA, or younger people, and those looking for a more comfortable atmosphere will head to e.g. Silver Lake or Mid City. In general, for Los Angeles, it's a good choice to rent, as opposed to buy. With purchases prices being comparatively high.
Lowest rent: Jefferson Park $1.355
Highest rent: North of Montana $4.690
Buy or Rent?
Los Angeles, what type of investment should you make here? You would likely be best served with the choice of a rental property. The median home price somewhere around $630.000, with a 3.5% downpayment translates to monthly mortgage payments of over $3.000, compared to the average renta price for a three-bedroom of $2.600 a month. Although, this calculation turns with time, where if you live in a property longer than four years, ownership is cheaper than renting.
Our full rundown on L.A. real estate investment:
Is Real Estate Expensive in Los Angeles?
Home prices in the metropolitan area of Los Angeles increase by about 13% annually, with the number of sales also increasing over the past year. The median price of an apartment is now $667.000. On top of this, rental prices have been steady in the past years, when looking at average rent.
2017: 2.281 $/m²
2018: 2.385 $/m²
2019: 2.516 $/m²
2020: 2.524 $/m²
Property Taxes – How Much to Pay
California property taxes are not bad compared to the national average. Especially Los Angeles county is good regarding real estate taxes. The property taxes of counties surrounding Los Angeles, of Orange County Los Angeles County, and Fresno county are as follows:
LA County: 0.75%
Orange County: 0.68%
Fresno County: 0.84%
Most Popular Los Angeles Neighborhoods
Everyone knows the luxury of 90210, the Bel Air bluffs or Venice Beach. There are more neighbourhoods in L.A. apart from these.
Culver City – Brooklyn of Los Angeles
Silver Lake, often described as the "Brooklyn of Los Angeles," is much more than just a hipster's paradise. This popular downtown L.A. neighborhood has transformed its image over the years from rough and tumble to upscale chic. Today, celebrities, artists, professionals and more and more families live here. Silver Lake is characterized by its diversity and versatility, but above all by its authenticity. It offers one of the best residential locations in L.A.
Silver Lake – Home of Artists
Silver Lake is located east of Hollywood and is one of the hippest neighborhoods in town . It's hipster like out of a picture book. The place is packed with great bars, hot restaurants, wine stores, one or three art galleries, and it's teeming with young people, both professionals and artist types. If your idea of a good time includes lots of coffee, cocktails and unique dining experiences and doesn't include quiet, relaxing nights at home, then Silver Lake is for you. A current average selling price of $1,144,000 for houses means this area is high-end real estate.

Glendale – Best Place to Raise a Family
Glendale is one of the safest areas in LA. If you're looking for a place where you know you can raise your kids with confidence, safety is more important than anything else. Just a few miles from downtown Glendale, you'll find the LA Zoo, the Norton Simon Museum, Travel Town, hiking trails in the San Gabriel Mountains and many other places to relax. Glendale is probably best known for its Brand Boulevard, a famous shopping street where a variety of businesses have gathered. Here is The Americana at Brand, a huge outdoor shopping complex. Zillow classifies the Glendale housing market as "very hot".
Monrovia – Small-Town Charm
This growing city of nearly 40,000 inhabitants differs from other communities by its dynamic small-town charm and the accumulation of high-tech industry. Many amenities are available here: Everything, from world-class cultural facilities and wonderful recreational opportunities to world-class education and health care, is directly available to residents. This is an up-and-coming area with steady growth and many opportunities, meaning it's the perfect palce for young families. The average list price in Los Angeles is almost $750,000, in Monrovia closer to $650,000 dollars. Monrovia is a good place to buy at the moment.
North Hollywood – Stress-Free Area
North Hollywood is located in the San Fernando Valley, north of the Ventura Freeway and Universal Studios. Here you will find the vibrant NoHo Arts District, a hip enclave where theater – not film – is the big star. What's great about NoHO – and unusual for the area – is the fact that everything is within walking distance, easy and stress-free. The district is full of local stores, pubs and nearly a dozen performing arts theaters. Call NoHo at home if you want to be surrounded by retro-inspired cocktail lounges, craft beers, vintage stores and casual cafes.
Highland Park – Next Silver Lake
Highland Park is a bit like the up-and-coming, soon-to-be Silver Lake. Since 2013, it is one of the most up and coming neihgborhoods in the whole of the US. Prices for real estate here are skyrocketing. It is also one of the oldest neighbourhoods in Los Angeles, and is inhabited by a very diverse ethnic mix of people.

Venice Beach – Classic and Iconic
This unique beachfront town in Los Angeles County has sand, surf, and a lot of local color, as well as a booming tech scene. This area has earned the title of "Silicon Beach", but is also home to the stereotypical Californian beach lifestyle. It is known for its community of artists and quirky stores as well as perhaps the most famous street in the country, Venice Beach Boardwalk. Thanks to the booming LA tech scene, the neighborhood is full of young professionals. Rental prices are comparable to those in West Hollywood, and since the beach is within walking distance, the price tag is well worth it.
Special – Buy Apartment Los Angeles
Los Angeles, where dreams come true. The home of celebrities, hollywood, a sprawling cityscape, beach and surf, and everything else you can imagine. From Malibu to Bel Air, Silver Lake and Venice Beach. It's worth the traffic and chaos of the metropolis, to experiennce the unique atmosphere of this city. So you want to live in Los Angeles, but don't know where to start? It's certainly not easy wrapping your head around where and how to live. Do you choose Mid City or and a retail paradise, or Silver Lake, and hang out with the young students? We give you the full run-down below. The Los Angeles real estate market, like so many of U.S.' super cities, is doing well. Los Angeles is neither a sellers nor a buyers market. Prices are also increasing, taking single-family residences, by over 16%.
We take care of all questions you could have in our full guide on buying an apartment in Los Angeles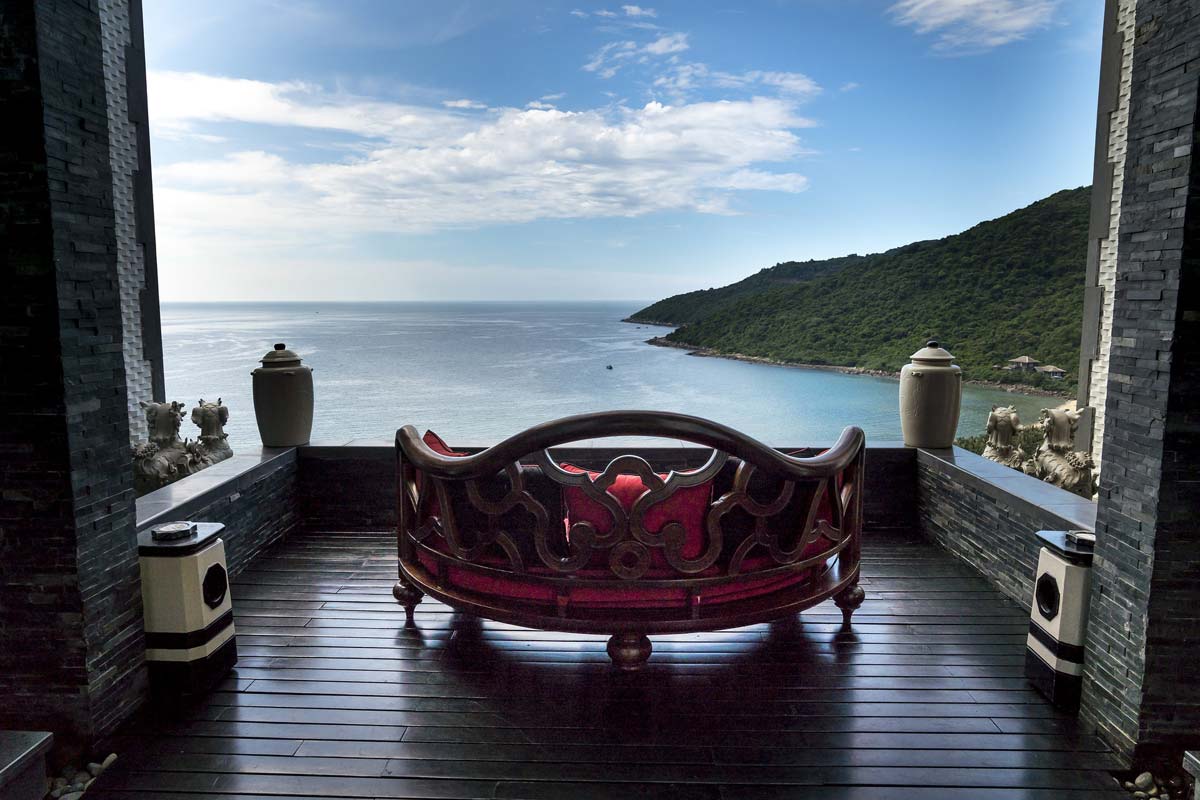 https://lukinski.com/wp-content/uploads/2020/02/realtor-property-los-angeles-california-wilshire-bvld-apt-1105-skyscraper-usa-exclusive-luxury-1300-sqft-condo-14-1.jpg
576
1024
Laura
/wp-content/uploads/2023/09/lukinski-real-estates-immobilien-logo.svg
Laura
2020-09-28 06:00:10
2022-04-03 08:13:41
Los Angeles: Buy Property! Neighborhoods to Invest – Beverly Hills, Hollywood & Co