Buying Real Estate L.A. – Guide, Tips, Checklist for Homebuyers, Investors
Real Estate L.A. – Full guide on buying real estate in Los Angeles. Whether buying an apartment, buying a house, buying a condo, or empty lots, this L.A. real estate guide will tell you everything you need to know about purchasing or investing in this California real estate market. Saving taxes, where to buy real estate, what to look for, and how to find real estate are all discussed in this L.A. special article on purchasing real estate. We give you a rundown of mortgages the real estate market trends, budget calculation, rent prices, and all steps to purchasing real estate from finding a house, negotiating, closing the deal, and home inspections. Your Los Angeles real estate experts with the best guide for how to make the right real estate investment.
Buying L.A. Real Estate – Guide and How-To
We take you through the whole process of real estate investment in L.A. From the very first step, deciding on the type of real estate, to the final step, how to sign the closing contract. Buying real estate in L.A. surely is a task unto its own. There are many ins and outs, and small details which you cannot risk overlooking. What is the property tax like? Is California property tax higher than elsewhere? Which areas are best? Is it a good time to invest in L.A. real estate? We answer all your questions and more in this XXL guide for buying real estate. Before we go on about the city though, let us take you through an important question. Which type of real estate do you want to buy?

If you already know in more detail what you're looking for, go ahead and skip to one of the main articles! (opens in a new tab)
Buying a House – Full Explanation, Guide
In this article we go through how to buy different types of real estate in Los Angeles. It covers most of the most important information, but if you're looking to buy a house specifically, we have the perfect guide for you. In our article Buying a House, we go through every step of the process of buying a house specifically. You won't have to look anywhere else for info:

Buying an Apartment – Full Explanation, Guide
Apartments are quite different from houses, not only in their shape, but also in their demands, and in the steps you will have to take to buy one. We cover everything you need to when buying a house, from the taxes, deal negotiation and more, specifically for buying a house. This is your one-stop guide for everything you need to know

Hidden Costs when Buying Real Estate in L.A.
There are a few costs which people don't consider when buying a piece of real estate. These are not universal, as you may buy a furnished house which would take away moving costs, or you may buy without a mortgage, which would prevent mortgage insurance. There are also taxes which you should be aware of.
Additional Costs of Buying a House, Apartment, Condo, etc.
There are many additional costs in real estate. These are sometimes also called closing costs, as they are associated with the close of the deal. Yet closing costs aren't all additional costs. As mentioned, furnishing and moving are also often forgotten costs of buying real estate. What you pay for in closing costs are things like moving expenses, real estate transfer taxes, title-search fees, escrow fees, realtor fees, etc. In Los Angeles, closing costs are a little over 2% of the mortgage. I.e. of the mortgage principal (the money loaned to you) you can expect to pay an extra 2% to cover closing costs.
Additional 2% of mortgage

For more information on additional costs that you can expect when buying a home:
Taxes when Buying Real Estate in L.A.
Thankfully you will not have to pay mortgage registration tax when buying real estate in L.A. You will likely have to pay the real estate transfer tax, called Documentary Transfer Tax in California. This is a tax you pay to the state in order to finance the documentation of your real estate in the administration. You will also have to pay pro-rata property taxes. Usually the owner of a piece of real estate will pay the property taxes for a whole year, if you buy a property in June, you will need to pay the seller back the remaining 6 months of property tax.
Documentary Transfer Tax
Property Taxes
There are 3 Taxes when Buying Real Estate!

Real Estate Market L.A. – Explained
The L.A. real estate market is a wild west. To understand and work in this system is complex and demanding, even for real estate experts. We've done our research and can give you the full run down of how real estate, buying apartments, buying houses, and investing works in the city of angels.
Home Price Trends L.A. – Housing Market Development
Home price trends for the area are reported using the Case-Shiller Index, a statistic published by Standard & Poor's forming part of an index of residential real estate market values. This index allows one to view the development of housing prices in the city.
Case-Shiller Index shows development of house prices
How much it Costs to Buy a House in L.A. – Most Expensive Parts of L.A.
In Los Angeles County, which includes the less-in-demand outer regions, single-family homes are at $660.000. In other counties in the region, these prices are comparable, although the famous Orange County takes the cake with a median home price of $930.000. Where in L.A. are the most expensive houses? Where is it cheapest to buy a house in L.A.? Below the list of median sales price for all of L.A.'s counties, ranked.
San Bernardino County: $370.000
Riverside County: $490.000
Los Angeles County: $660.000
Ventura County: $750.000
Orange County: $930.000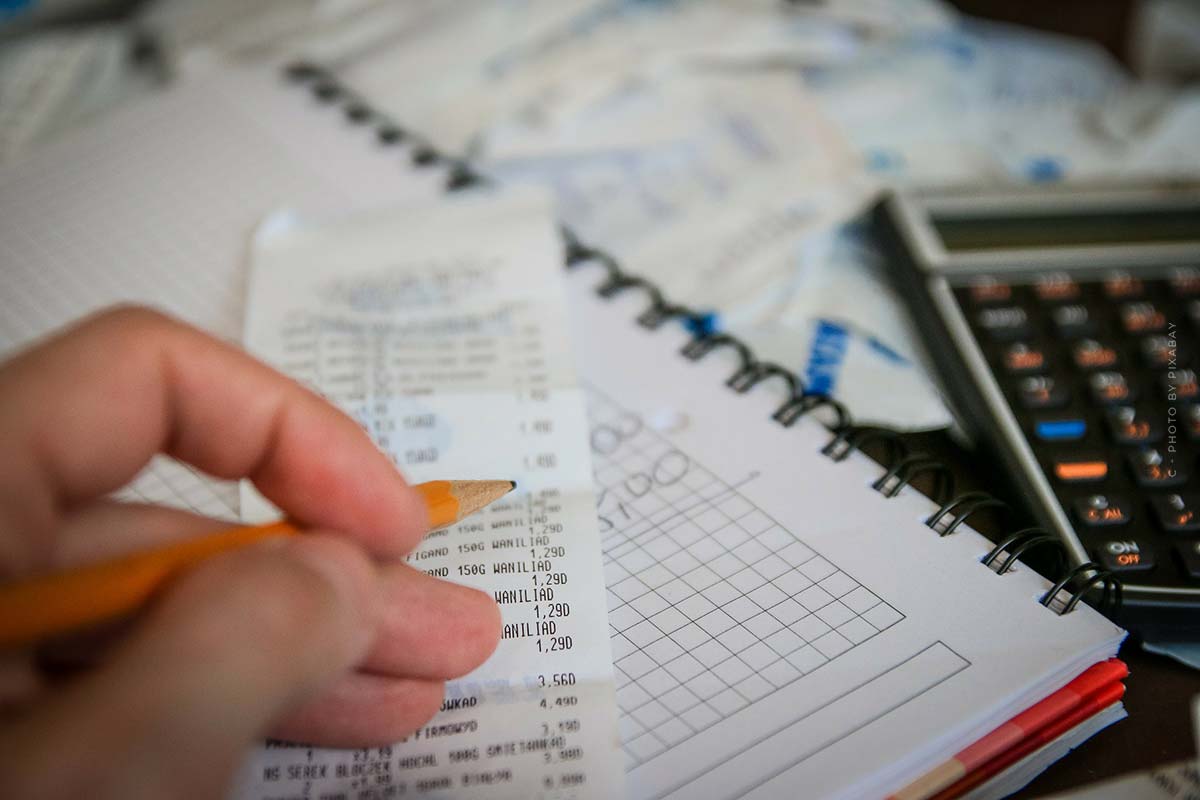 Home Price Trends in L.A.: Where Los Angeles Houses are Gaining Value
The most important question when looking into buying real estate is how the home prices are changing. You do not want to buy real estate in a region where prices are decreasing. That would mean that when you sell your property you will make losses. According to the data, Riverside County, just east of L.A., and including Joshua Tree National park, is gaining in value second most. Where in L.A. are home prices increasing the most? San Bernardino county, with a year-over-year increase of 20% is gaining the most in value. In Los Angeles County, home to most of L.A.'s best neighborhoods, includes the less-in-demand outer regions, single-family homes are also gaining in prices.It is experiencing the most modest increase with 12%. Below the year-to-year change of single-family residences of Los Angeles.
San Bernardino County: +20%
Riverside County: +15%
Orange County: +13%
Ventura County: +12%
Los Angeles: +12%
Joshua tree national park is considered one of the most beautiful national parks in the whole USA.

Average Rent Prices L.A. – Trend, Prediction
The median price of an apartment at the moment is $667.000. On top of this, rental prices have been steady in the past years, when looking at average rent. A price increase of about $100-$200 is very acceptable, and you can see a very similar development over the past years. These are the prices per square meter that you can expect to pay in rent ($/m²).
2017 – $2.281
2018 – $2.385
2019 – $2.516
2020 – $2.524
Where is the Highest Rent in L.A.? Most Expensive, Cheapest Areas
So where is the rent highest and where is it lowest? That's an important question, even when you are looking to buy. For real estate investors, some areas, with very high rent can be attractive as an investment opportunity, as it is likely that the purchase price will quickly be balanced out by the high rent. The highest rent in L.A. can be found in North of Montana, with $4.690. Meanwhile, the lowest is in Jefferson Park ($1.355), where the beautiful houses and architecture allow this formerly high-class area to be attractive to people of all walks of life.
North of Montana ($4.690) – Highest rent
Jefferson Park ($1.355) – Lowest Rent

How to Calculate House-Buying Budget? L.A.
Assuming you have job security as well as a salary to pay for mortgage payments, you can make quite an easy calculation to decide on your budget. It's based on the simple addition of your downpayment plus additional costs.
How much is a Downpayment in L.A.?
More on mortgage further below, but typically you want to pay at least 20% on your downpayment in L.A. as well. Although there are fairly low mortgage interest rates at the moment, and FHA loans make low downpayments possible, these are unnecessary costs, and you should only invest in real estate if you really have enough savings. On the average house of $600.000, you will pay a downpayment of $120.000.
Calculation for Buying a House – Budget
Now you know your downpayment (20%). Now you should add the additional costs which come with buying a home. These are typically around 2-5% of the mortgage, but in L.A. comparatively low at around 2-2.5%. That means you can calculate your budget by taking the money which you have on hand to spend, and multiplying this by 4.85!
Savings x 4.85 = Budget!

In What Type of Real Estate Should I Invest?
This is the first and most decisive question you will have to ask yourself. Don't worry if you don't know the answer! That's what we're here for. We'll also let you in on a little secret, it's actually not bad at all to not be certain of the type of real estate you want to buy. You may just have a little extra cash, be fed up with your current living situation and just looking out there. Well I'd recommend that you take a look at what you could afford.
Best House Hunting Tip! Don't Narrow your Search
There is a great two-step process for making a decision on what you want to buy: first you calculate your budget, second go hunting on real estate portals for houses, apartments, condos, etc. With this you can start searching before being nailed down on what type of real estate to buy. Too many people assume that they will need to buy a house because of particular reasons, and end up narrowing their search. You may be able to afford a house in an area only slightly outside of your main search radius, or an apartment which is large enough for your dogs, etc.

What Types of Real Estate in L.A.?
Los Angeles has different types of real estate than e.g. New York. Whereas New York is all apartments and townhouses, L.A. has much more opportunity for single houses, condos or duplexes, and of course also the infamous vacant lots, where you can build your dream home. These are popular because they allow for a fairly private space, and prevent the stress which comes with door-to-door neighbors. Other types of property are townhomes, small lot homes (advantage: no homeowners' association!), coops, much like the New York apartment market, TICs (Tenancy in Common), and of course the infamous vacant lots, where you just buy a piece of empty land.
Single-Family Home
Duplex
Condo
Townhome
Small-lot Home
TICs
Vacant Lots
Is it Hard to Buy a Duplex in L.A.?
Yes! Duplexes (or even triplexes) are typically hard to own for the resident, as investors tend to buy these and rent them. These are some of the most popular investment properties in all of Los Angeles, and if you want to move into your home, this will be a hard buy! Go for a condo, apartment or house instead!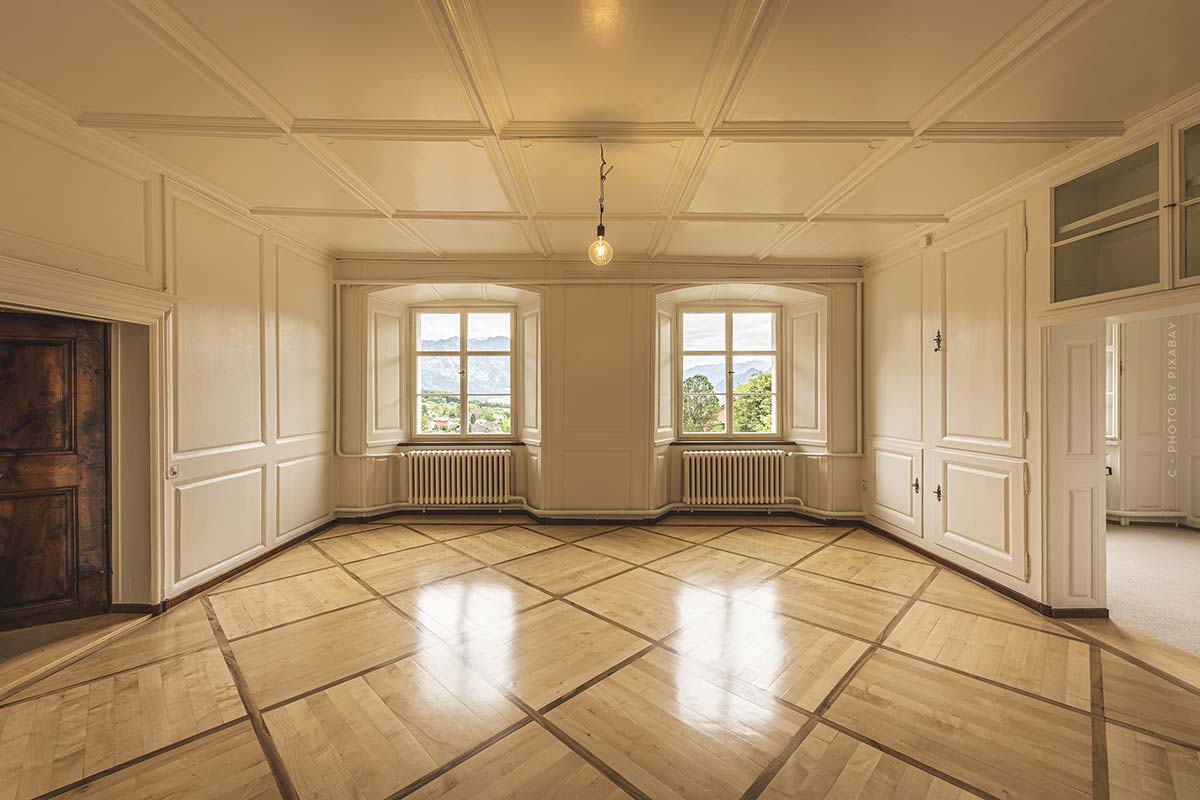 Preparing to Buy Real Estate in L.A. – 5 Steps to Prepare
To buy real estate there are 5 easy things to do which will prepare you perfectly for the purchase of real estate. These are largely financial, as you could guess. Not to worry though, it is not complicated, only requiring you to get some things in order. Before buying real estate, you need to do these 5 things:
Look at your finances – outstanding debts, savings, etc.
Gather documents about finances
Speak to a mortgage broker
Decide on your financing – which type?
Find a real estate agent, an attorney, and finally a home inspector
Buying Real Estate Steps – Guide & Explanation for L.A.
Now the most important stuff. The process of buying real estate can be long and arduous, or if you know what you're doing, a fun and engaging project. Either way, you will have to invest time and thoughts into your search.

Before you Begin – Preparation for Real Estate
Before doing any searching or getting in touch with a realtor, you should check your finances and get a mortgage pre-approval. Especially in L.A.'s market, this is vital. This means an in-depth credit report and an intensive search for a good mortgage lender. More on good mortgage lenders and how to find them in our article Mortgage Explained.
Mortgage pre-approval shows sellers and mortgage lenders that you are a serious buyer, and that you are good for the money you owe. Not only that, but it makes the search much easier because you have, on paper, exactly how much you can spend.
A mortgage broker is the first person you want to have in your team for buying a house. When finding a mortgage broker, shop around and see what brokers are best suited for your case.
Get a mortgage broker!
Shop around
Beginning the Search – First Steps
Assuming you have a real estate agent (which you should), this process is mostly delegated to them, although you can help by doing some of the work yourself. Your real estate agent can then get in touch with these property owners and pave the way for the process. Another good option: Ask around with family and friends. It's much better to deal with people you are friendly with than strangers.
Look at Listings Yourself
Drive through a Neighbourhood you like
Ask Friends and Family

Check Your Credit! How to Check your Credit Score
To prepare for your mortgage and preapproval, you will have to check your credit score. This is really not as difficult as it sounds. Your credit score will make or break your real estate purchase. The first thing you have to do is get a credit report. This is free. You can choose from one of three agencies in Equifax, Experian, and TransUnion. After you get this report, you should check if everything is in order. There are occasional errors, and other methods by which to improve the way this report looks. After, you order your credit score. You can choose to either pay a credit reporting agency (e.g. Equifax), or check for free in your online banking or on your credit card statement.
Order credit report
Check for errors in report
Check credit score from your bank (free) or from a credit reporting agency (costly)
L.A. Mortgage – Most Important Facts, Tips you have to Know
When buying any property, you will need to pay a downpayment on your mortgage. In L.A., with comparatively high real estate prices, your downpayment should be at least 20% in order to avoid the likely very high mortgage interest rates. While we dscussed above how you should be looking at a mortgage broker, these are the things you have to know about paying your mortgage.

Average L.A. Downpayment Price – High Mortgage Rates, High Interest Rates
Mortgage in L.A. means for many people, a downpayment that is not only a financial burden, but often also a burden too heavy to stem. That means many people who need to buy a house, will either struggle to save up, or make large sacrifices to pay such a downpayment, or, potentially worse, make a smaller downpayment. This smaller downpayment leads to high mortgage interest rates, and of course principal mortgage insurance. With a home price of e.g. $700.000, the classic 20% downpayment is a hefty $140.000! How much is a downpayment in Los Angeles? The average person pays over $100.000 when buying a home in L.A., just on their mortgage.
L.A. Average Downpayment: >$100.000
L.A. Real Estate Agents – How to find the Best Real Estate Broker
What to look for in L.A. real estate agents: Real estate agents will often show off with their amount of experience. That's of course important, but a young agent can be much more knowledgeable, and a person who has worked in the field can also be incompetent. Next, also make sure that you personally get along well with your agent. That means meet yor agent, and see what you think and what kind of an impression they make.

How to find the Perfect Real Estate Agent – Easy Rule
There is a tried and tested method by which to identify the perfefct real estaet agent for you. You can use the 3 p's rule. The 3 p's are
Personal attributes of the agent – is he/she trustworthy, approachable, diligent, etc.?
Payment structure – How is he/she being paid? is their goal to make you happy or to close on as many properties as possible?
Past track record – You can often quite easily find out the agent'ss history, and whether they have been successful in the past
List: Best L.A. Real Estate Agents
These are, according to our research the best real estate agents in L.A. Remember! Everyone has their own needs, and thus need different agents, but these have shown to have quality, care for their clients, and make good deals.
Suarez Team
Park Regency Realty
Stephanie Younger
Pinnacle Estate Properties
Jon Grauman
Billy Wynn
David Yun/Eighty8
Rafael Gevorkian
Before you Buy – What type of House Ownership?
There are many ways to own a home, these usually depend on whether you are a sole owner, or whether your spouse is also owning part of it. Finally, the differences are mostly in who will own the property when ways part. Apart from the classic sole ownership, you have joint tenancy with right of survivorship (2 or more people own a home, equally), tenancy by the entirety (identical to joint tenancy but when owners are married). Lastly, there is tenancy in common, where 2 or more people own a certain poportion of a home.
Sole Ownership
Joint Tenancy with Right of Survivorship
Tenancy by the Entirety
Tenancy in Common

Finding a House, Apartment, etc. in L.A. – Best Method
If you want o buy a piece of real estate in L.A., you have to go ahead methodically. Of course you'll likely have an agent helping you with everythign along the way, but you will want to get involved in the search as well. Firstly, how to find good properties, and next, what you should be paying attention to.
Beginning the Search – First Steps
Of course your real estate agent will be looking at listings constantly for you. They often send weekly reports of possible properties, of which you can then decide which you like. Additionally though, it's also good if you take a look yourself at listings on different websites. Some real estate listings are also not online. That means it can be a good idea to drive around neighborhoods which you'd like and look for open houses or for sale signs. Your real estate agent can then get in touch with these homeowners and pave the way for the process. Another good option: Ask around with family and friends. It's much better to deal with people you are friendly with than strangers.
Look at Listings Yourself
Drive through the Neighbourhood
Ask Friends and Family

What to Look for in a House – Tips!
The main things you have to look out for in your house are likely first and foremost financial in nature. Is it in your price range? Does it need many repairs? Etc. There's other things you may personally find important like, proximity to city, public transportation access, a swimming pool, and more. Your realtor can tailor your needs and desires so that you receive listings which align with your wishes. Another important thing, if your financial situation is not as liquid, you can look out for homes which are in need of renovation. These are often sold undervalue, meaning that you can buy and renovate them for a lower price than a similar house in perfect condition.
Things you may need to look for are the following:
Price
Size
State of proeprty (e.g. possible renovations)
Schools and Leisure Opportunities in the area
Number of baths and Befrooms
Local real estate market (rising or decreasing value)
Access to Public Transportation
Distance to Shopping and Supermarkets
Amenities like Swimming Pool or Balconies
How Long it Takes to Buy a House in L.A.
From start to end, the process is going to take a few weeks at least. The time can range anywhere from three weeks to three years, but on average you can expect about 6 months from start to finish. Some people search for years and fail to find anything. In the end, how long you spend finding a new house depends on how well-prepared you are. If you are financially responsible, have a lot of money saved, the process can be shortened, as your pre-approval will be easier to obtain, and you are able to financially outbid and provide security to sellers. In any case you should not rush it, as that leads to mistakes and misjudgements that can cost you in the long run

How to Buy Real Estate – Closing the Deal
So you've found your dream property. It's everything you ever hoped for, and you can afford it. What now? Now is the critical step where you are going to have to make an offer that's not too much and not too little. The best scenario is that you make an offer slightly lower than what the seller is willing to accept, they make a new offer, and this offer is the lowest they will go. Then you will have paid the least possible for your property.
Step 1 – Making an Offer
Your agent will help you htourgh this whole process. Beginnning with telling you what your first offer should be. You will also want to have the agent present the offer to the seller, taking over from you. You may want to do this in person, but if you have the right agent, it will always be the better option to have them take care of this, as it will certainly not be the first dealing they are brokering.
Agent makes the First Step
Also! Remember that you may not be the only one trying to buy this piece of real estate. That means that you may end up in a bidding war with other buyers, especially for desirable, and affordable homes. Things that make you a stronger candidate are better finances, mortgage pre-approval, as well as being lenient in the closing date.

How to Prepare a Purchase Agreement – Important!
What's a purchase agreement? It's basically you saying what you imagine under your purchase. the seller will then agree to these (hopefully), and the rest of the deal will depend on this. For this reason there are many details in this agreement. This includes personal information of you, the buyer, as well as the owner, i.e. the seller. The location of the home, the price which you want to purchase it for, who is lending the mortgage, and the amount of the downpayment. Decorations, or other features which will be left in the house, and the circumstances on which your purchase decides. This is very important. A purchase agreement must ensure that your purchase depends on the home inspection, the mortgage approval, and the appraisal. Lastly, it will also include the closing date
Price of House
Mortgage Lender
Personal Infos
Anything Left in House
Contingencies of Purchase
Official Closing Date
Home Appraisal + Inspection – What to do After Closing
Closing on your home is not the last step of the process. You will have to get your home inspected, appraised, and your mortgage approved. These are critical steps, and while not all are mandatory, skip them at your peril. Don't get lazy now! Skipping steps here will leave you regretting it for years! This is what you absolutely have to do after closing on your real estate:
Home Inspection
Home Appraisal
Mortgage Approval

Avoid Issues and Traps in Real Estate – Home Inspection!
Not only should you do this, but it is also your legal right to get a home inspection. It is more of a precaution than a convenience. This can prevent you from unseen future payments that can haunt you for years. A professional home inspector will go through the house, taking a look at everything from electrical systems to heating. This professional inspector gives you a summary of the house. It includes all possible issues. There are always some issues, and the may not be very significant, but can be, and even if they are not, can be used as leverage in your negotiations.
Should I get a Home Inspection? When to get Home Inspected
There are almost no circumstances under which you should avoid a home inspection. It may seem like an avoidable cost at first, but in the end you will be thankful that you did get it done. Especially in L.A., where roofing issues, and other things like sinking are much more common than elsewhere, a home inspection will be a blessing, and will most likely save you thousands of dollars.

What's the Value of My House? Home Appraisal done Right
A home appraisal is where an expert comes to take a look at the property and takes a detailed look at everything in order to properly estimate the true value of the piece of real estate. This is an important step, and will likely be obligaotry. It is influential when looking at reselling, but also for your mortgage. Importantly, you should take note of the detailed report, as the appraiser may have gotten something wrong, and you can contest the appraisal given there is a mistake.
Contest the appraisal if necessary!
Why is a Home Appraisal Important?
Your lender will most likely require the official appraisal of an expert. That is why there will often be no way around it. But also, because it is good practice to have this done. For lenders, the motivation of the home appraisal is to avoid giving you a loan for a house that is worth less than you buy it for, because it is less likely that you will be able to pay back the loan. Therefore you likely want your appraisal to be the same as your purchase price. If the appraisal is lower than the price, you may not get approval, if it is higher, count yourself lucky, but this may become a factor in renegotiations.
Avoid a low Appraisal Price!

Saving Money on Real Estate in L.A. – Tax Deduction Tricks, Tips, etc.
Real estate, like taxes is a domain where experts always seeem to pay considerably less than everyone else. That's because they know all the ins and outs. There are countless ways to save money, but many of them consist of complicated processes like founding a corporation or a charity, or going into business with other people. Still, there are simpler methods which you can start using today, with little energy expended. These are our top tips for saving money on real estate in L.A.
L.A. Real Estate Tax Deductions – How to Save Money on Taxes
For people who are not able to pay a full downpayment, there are many support programs. Real estate purchases are generally encouraged with incentives and support programs. The best are for first-time homebuyers, meaning that if it is the first time that you buy a full residence, you will pay less taxes, and have other monetary incentives. More on that in our main article on buying a house.
Less taxes for first-time homeowners

In addition to these incentives and deductions, there are also programs such as veterans' loans, or less costly mortgage programs for low- and middle-income buyers from Home Possible Mortgages. In Los Angeles specifically you can make use of 'California's First Mortgage Program' and 'First Home Mortgage Program' given you are eligible. These provide finanical assistance and make the process much less financially risky.
We have a full-size guide on how to use tax breaks and deductions to your advantage:
Saving with Home Improvements
The planet is dying, and everyone has to do their part. That's why many houses in L.A. nowadays are sold with eco-friendly upgrades already done. These inlcude renewable energy sources such as solar power, or other variants such as more insulated roofing or smart thermostats. Having these can cut down on your recurring costs.
Eco-friendly = Wallet-friendly

Final Checklist – Steps to Buying Real Estate in L.A. Explained Shortly
These are the steps you will take when buying real estate in L.A. Behind each of these steps there are more details and things you should take a look at. Remember that in total, the process of buying real estate, when doing it right, is not a short 2 week affair. That's a good thing though, do not hurry the purchase! That's where errors and mistakes come up most frequently. Finally, these are our top tips and tricks, our steps to buying real estate in Los Angeles.
Save up for the Downpayment
Find a Mortgage Broker
Get Mortgage Preapproval
Get your Team Together: Attorney, Real Estate Agent, etc.
Start looking at Listings
Go to Viewings
Submit an Offer
Close
https://lukinski.com/wp-content/uploads/2021/01/los-angeles-buy-real-estate-invest-california-house-apartment-condo-taxes-mortgage-finance-how-to-guide-steps-beach-lifeguard.jpg
800
1200
Laura
/wp-content/uploads/2023/09/lukinski-real-estates-immobilien-logo.svg
Laura
2021-01-25 08:24:59
2022-04-03 08:16:43
Buying Real Estate L.A. – Guide, Tips, Checklist for Homebuyers, Investors