Buying an Apartment – Full Guide, Easily Explained
Buying an Apartment – A full guide on how to buy an apartment. We explain everything you need to know about buying an apartment in the U.S., taking you through the whole process, and explaining simply all details, and not-to-forget steps. This should give you everything you need to know before starting your search for an apartment.
Step 1 to Financial Freedom – Buy Real Estate
Owning real estate. That's the way to go. But you may not have the $100.000 sitting in your bank account to pay for such a hefty downpayment on your mortgage. The better choice here is to invest in an apartment. Below we take you through the full process, from where to start, to where it ends and moving into your brand new own apartment. These apartments may be lofts, penthouses, single-bedrooms, or shared flats. The same process goes for all these types of residences in the USA.

Advantages of Buying vs. Renting
You may not be sure about whether you want to buy or rent an apartment. Real estate gurus everywhere will either swear that you have to rent, or that you have to buy. In the end it's not such a simple decision, and what the best choice in your case is, depends on many factors, such as your income, financial reserves, the location of the property, etc. The number one factor is likely how long you intend to live in the property.
Calculate your Finances
When making this decision, the most important calculation is comparing rent to mortgage payments. Let's say you find your dream property, and you want to live here for the next 10 years. If you can rent this property for e.g. $1.000 a month, or you can buy it and pay $1.000 a month in mortgage for 10 years you can do the math yourself. You will live there either way, but when you buy it and pay mortgage you are building equity, and once you move out, you can sell it for profit. Ownership as opposed to renting also comes with a number of tax deductions which lower the amount of money you actually invest.
When you Should Rent
Of course you shouldn't forget the fact that a purchase always includes a downpayment. If you are strapped for cash, and cannot afford this downpayment, or it would force you to take out another loan. Then you are better off renting, and avoiding high interest. This side also has tax perks, such as not having to pay property taxes.

Top Reasons to Buy an Apartment
There's many reasons to buy an apartment. These are the top reasons which should motivate you.
Attractive returns on Investment
Danger of Depreciation
Perfect Preparation for Retirement
Flexibility
Safe Investment
Safety rom Inflation
Tax deductibles
Preparing Property Purchase – Before Buying
There are a few things to take care of before you even start looking for properties. Of course, feel free to scope out the market before doing these things, but remember that it will be quite difficult to make a serious offer for an apartmentwithout these following things.
Of course, you have to decide what you actually want to invest in, let us help you with that:
Check your Credit Score – Financing an Apartment
This is the number one thing to do. Before doing going on the hunt for any real estate you should know whether you are even in financial shape to buy. Credit scores are compiled by three so-called credit bureaus: Transunion, Equifax, and Experian. They provide you a report, which can be turned into a score. This score will also play a role in deciding what type of mortgage you can get.

Contacts – Attorneys, Mortgage Broker, etc.
Before buying you need to have a few professionals by your side. It's probably good to have an attorney set up beforehand, and in many places, e.g. when you buy an apartment in New York, it is even mandatory. Additionally, you may opt for a mortgage broker (especially when buying into a co-op, see below), and a real estate agent.
Mortgage Preapproval – Insurance for Loan
Before you go on the hunt for an apartment, you can (and should) obtain preapproval for a mortgage. This consists of a letter which certifies that you are in fact capable of obtaining the mortgage. In a sense it is the bank telling the agent and seller, that they will lend you the necessary funds to buy a property worth x dollars. This is a vital part of the process, as most real estate agents and brokers will refuse to do showings or take up contact without such a preapproval.
Let us guide you through the confusing world of mortgage:
Buying without Mortgage Preapproval – Paying Apartment in Cash
It is possible to buy without a mortgage preapproval, given that you are paying everything upfront. This is of course not a common case, but given that you will not get a mortgage for the property you are going to buy, you can approach brokers and sellers without a mortgage preapproval. In this case though, you must present proof of funds to view properties.
Now What? More Apartment Search Tips
Now that you've taken care of these things you can start to look around. It is best to first get an orientation of the market and how you want to buy. This is best done by taking frequent looks at real estate listing sites and going to open houses. Also, despite internet being pretty much everywhere by now, it's never a bad idea to go in person to smaller real estate agencies in neighbourhoods which you are interested in. Some more old-fashioned shops may not be putting their listings online.

Readying Purchase – Costs Preparation
When you are preparing to buy your apartment, there are a few things to straighten out beforehand. Planning is as always key, and should include all additional costs. Note that of course these things differ in different areas. Buying an apartment in Chicago is very different from when you buy an apartment in L.A.
Taxes & Property Tax Rates
Of course, when thinking about finances you will have to consider the taxes. There are three different kinds. Three taxes you pay when buying property, which includes property tax. This property tax you also have to pay repeatedly when owning said property.
Want to learn more about property tax? We've got you covered
Important Extra Details
There's a ton of details you may forget about when buying a property, which bother you a lot later on. Think service charges, which you will pay to the owners of the building. Also important here, who takes care of these services, and is this company performing the services good? Also pay attention to any restrictions, like e.g. whether pets are allowed, and noise restrictions. There may also be difficult-to-detect issues in the neighbourhood, like a large shopping center opening very nearby which increases traffic, or a night club nearby which means noise at night. Or perhaps building issues are prevalent in the area because the ground is unstable. Many of these things will be highlighted by your solicitor, so make sure to listen well. The location is key, meaning New York will have different details to look out for than L.A. or Miami.

Buying Apartment – Process from Negotiation to Close
To buy the apartment finally, you will want to start negotiating.
Make an Offer – How to Negotiate Sales Price
So you decide that this is your dream apartment. What now? Well now it's time to make an offer. That means approaching the seller with an offer. There are two sides on which to negotiate, and you must pick one or the other. Either you try to reduce the size of the sale price. I.e. buying a property for $800.000 as opposed to $850.000. The other option is to negotiate the closing costs, e.g. agreeing on the sales price, but asking the seller to pay some of the additional costs, including real estate purchase taxes. These tactics of course mean either having more money in your bank account at that moment, or reducing the amount of montly costs in the future. You can typically expect to negotiate 5%-10% of the sale asking price.
Next Steps – Building Inspections
Your lender will most certainly require you to have an inspection of the apartment building, as well as the unit itself. This usually shows slight flaws, such as necessary maintenance in the future, or e.g. structural flaws.
Reducing Sales Price on Real Estate
Now you can renegotiate. You have found flaws in the building, and now have a strong negotiation stance. Let the seller know your concerns, and they will likely be more lenient in their negotiation.
There's also a ton you can save on the many slight additional costs which come up when buying real estate, we give you the full guide
Final Important Step! Walk-through
Don't forget the walk-through! This is one of the most frequent beginner mistakes. After moving out, things may change, the previous owner may have broken something, or a cabinet may have been covering up a flaw. Not doing a final walk-through can be your number one regret later on. It doesn't take that long, and will most certainly be worth it, at least for the peace of mind.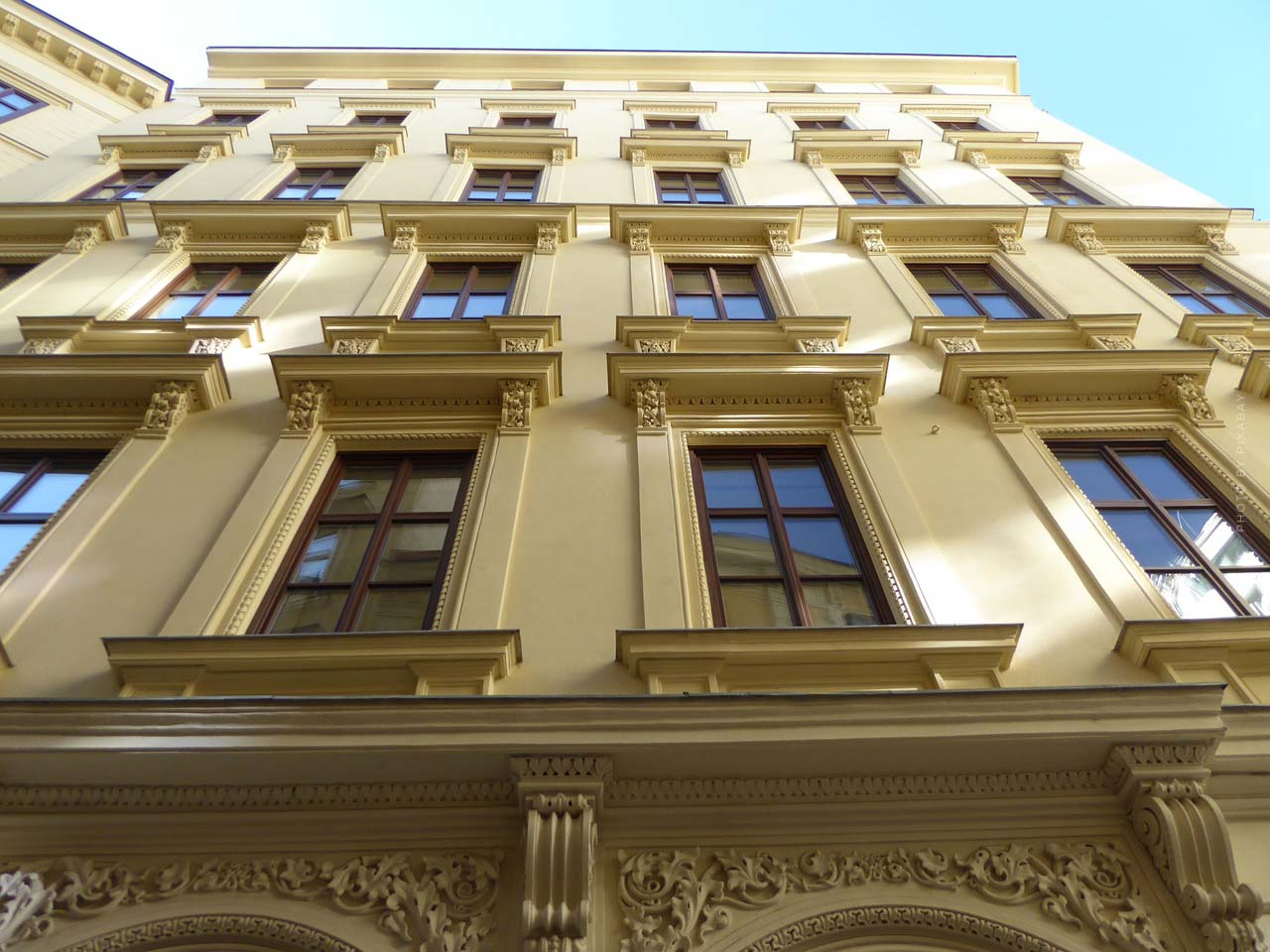 Co-ops are slightly more challenging to get, with a complicated and time-consuming process, but the time investment is worth the reward, with typically lower property taxes, the possibility to build equity, and more.
What is a Co-op Apartment? Meaning, Definition, Explanation
A co-op apartment is an apartment which is administrated by a housing cooperative. If you buy a co-op apartment, you are not actually buying the property, i.e. the four walls which you intend to live in. Rather, you are buying a share in a legal entity. The shares you buy entitle you to use a specific part of the building. Therefore, you are not the owner of real property, but rather a membership which allows you to use the apartment you live in. This also means of course that you do not take out a mortgage, but rather share loans, i.e. a loan to pay for the shares.
Why you Should choose a Co-op – Advantages
Because you are not the owner of the property itself, you do not have to pay property taxes. Rather the cooperative pays the property taxes for the whole building, and these are divided among the members, i.e. residents. The main advantage of a co-op is that it is cheaper. The property taxes which each resident pays are lower, and any additional fees are also lower, because the co-op is not intended to make profit. Lastly, residents in co-ops, despite not actually owning the property, are entitled to many tax deductions which real estate owners are entitled to.
How to buy a Co-op Apartment – Step-by-Step Explanation
There are a few steps to go through before buying into the cooperative. Before approaching a co-op, or identifying an apartment which you are interested in, you have to gather an attorney, a mortgage broker, and an engineer. Although this is not necessary, it greatly increases your chances of getting the apartment you want. This is because, once you've identified the apartment you want, you apply. Your application is decided upon by the board. This board obviously wants the best possible residents, therefore it's important to present yourself as a serious buyer. All co-ops have a certain list of requirements, which include the amount of downpayment you need to pay, and how much financial reserves you have. Following this, you contact the seller, begin the title search and mortgage application, and close the purchase.

Special – Buy Apartment New York
New York, the city of dreams. You too can live your dream of owning real estate, and that in one of the top cities worldwide in everything from fashion to finance to art and food. Buying an apartment in New York certainly isn't the easiest of tasks, but one that is likely to leave you happy you took the risk. But! New York has a complicated real estate system as everyone knows. Buying an apartment here means many different things than it does in other parts of the U.S.A.
We take care of all questions you could have in our full guide on buying an apartment in New York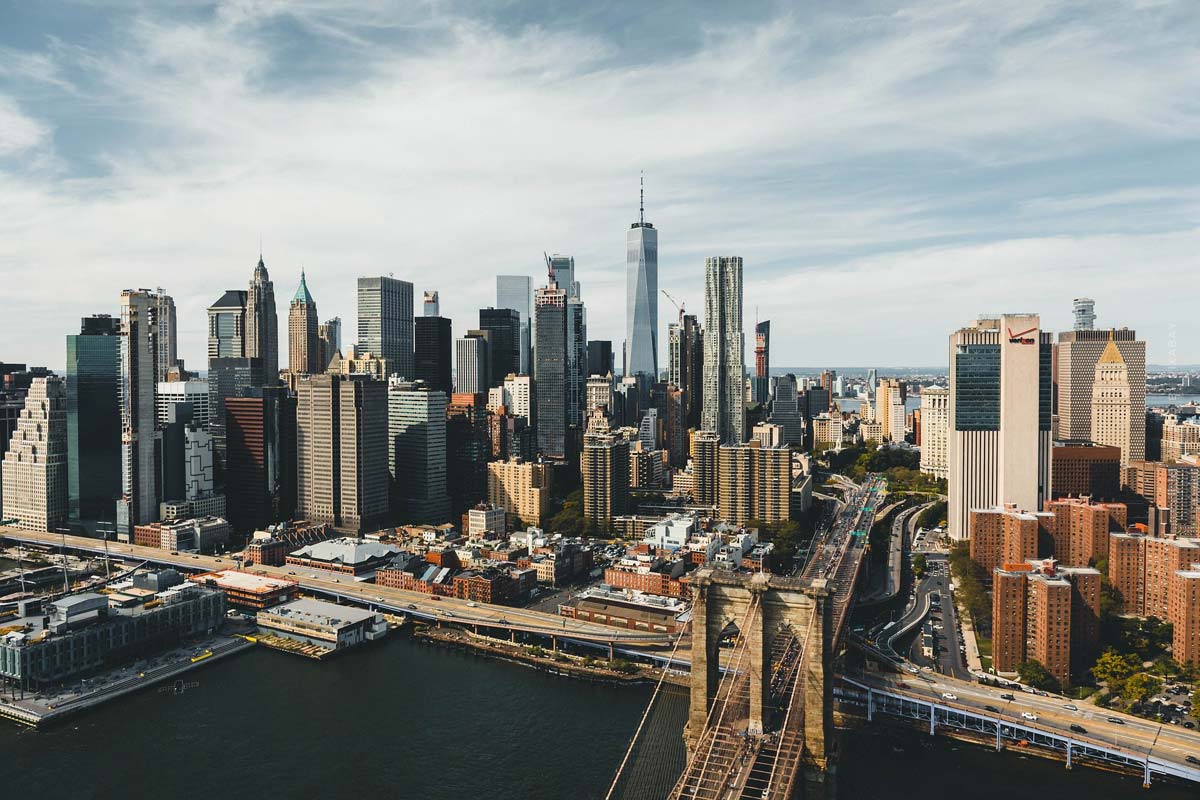 Special – Buy Apartment Los Angeles
Los Angeles, where dreams come true. The home of celebrities, hollywood, a sprawling cityscape, beach and surf, and everything else you can imagine. From Malibu to Bel Air, Silver Lake and Venice Beach. It's worth the traffic and chaos of the metropolis, to experiennce the unique atmosphere of this city. So you want to live in Los Angeles, but don't know where to start? It's certainly not easy wrapping your head around where and how to live. Do you choose Mid City or and a retail paradise, or Silver Lake, and hang out with the young students? We give you the full run-down below. The Los Angeles real estate market, like so many of U.S.' super cities, is doing well. Los Angeles is neither a sellers nor a buyers market. Prices are also increasing, taking single-family residences, by over 16%.
We take care of all questions you could have in our full guide on buying an apartment in Los Angeles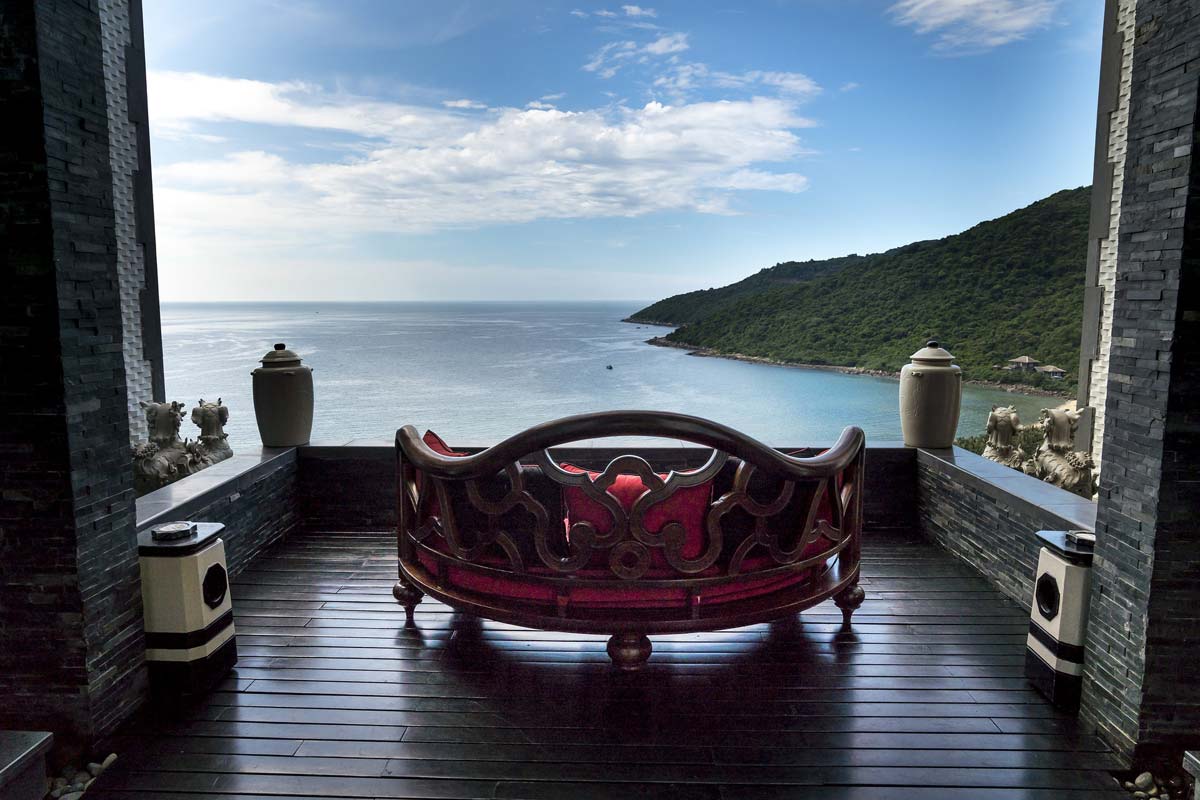 Checklist – Overview of Process: Buying Apartment
These are the most important things you need to do before and as you buy your apartment. Don't neglect these steps, as they are each important in their own right.
Preparation Steps for Buying an Apartment
The most important things to be certain of before buying an apartment are:
Check Credit Score
Gather Professionals
Mortgage Preapproval
Remember the Details!
Remember When Buying the Apartment! Important Final Steps
During your purchase, or slightly before or slightly after, there are important things to do. These include:
Make an Offer
Negotiate Smart!
Inspect
Renegotiate
Walk-Through (Important!)
https://lukinski.com/wp-content/uploads/2020/12/buy-apartment-usa-cost-finances-mortgage-credit-taxes-inspection-coop-checklist-guide-kitchen-modern-design.jpg
794
1200
Laura
/wp-content/uploads/2023/01/lukinski-logo-real-estate-investment-financing-1.svg
Laura
2020-12-01 10:43:06
2022-04-03 08:15:52
Buying an Apartment – Full Guide, Easily Explained