Buying a House in L.A. – Guide, How-to for Los Angeles Real Estate
Los Angeles – We explain an easy processs step by step on how to buy a house in L.A. Investing in Real Estate in California's beach heaven, you'll need a guide through the house-buying process from mortgage pre-approval, finding a real estate agent, house hunting, up to closing on your home. We explain costs of buying a home, how to renovate, and using a real estate map, where you should buy a house in L.A. Luxury villas like those in Bel-Air and Malibu are plenty, and you'll want to make a good deal if you're going to buy a house fit for a king or queen, and save money on your home buying even if you are a first-time homebuyer.
This city article is part of our full size guide: Buying a House
L.A. Real Estate – How to Buy
Los Angeles is a legendary city with incomparable opportunities. If you want to move here, it is probably a good idea to invest in real estate. There are of course many types of real estate, from apartments to condos and townhouses. Or houses, which is the possibility we dive into here. Much like buying an apartment, buying a house is a complicated process in general, complicated even more by municipal, county, and state laws. Rather look into something smaller? Buying apartment in L.A.
Most Expensive House in L.A. – Bel-Air Luxury Mega Mansion
The most expensive house on the market in the whole of the U.S. last year was the 'billionaire'. This house also has the highest tax bill in L.A. It is a massive multi-million dollar house which is situated in Bel Air, and comes equipped with a Helicopter on the roof (you can even see it on google street view!).
The Billionaire is among the most expensive real estate in the whole of USA, and it also pays the highest taxes for any property in L.A. with a massive $1.4 mil. in taxes annually. It can be found at 924 Bel Air Road in L.A. It is worth $188 mil. and includes perks like the helicopter, the most expensive sinks you'll likely see, along with a Louis Vuitton bowling alley, and a private art gallery.
Style: Contemporary
Location: 924 Bel Air Road Los Angeles, California
Worth: $188 Mil.
Economy – Thriving for Startups and Creatives
The economy of Los Angeles is, as expected, of course heavily made up of the creative sector. It's no coincidence that Hollywood is the largest movie making center in the world. Los Angeles was originally heavily agriculture and manufacturing, but nowadays, thanks to its fame and size, it has drawn other sectors. The most important economic sectors in Los Angeles are finances/business, technology manufacturing and innovation, fashion, and of couse movies. The economy of Los Angeles is actually so massive, that if it were a country, it would rank above most other countries in terms of GDP. It is marked by resilience to market changes and fluctuations.
Creative, Tech, Finance
GDP: $960.25 bil.
If you're looking to invest in real estate, it's probably good to think about forming an LLC, an S corporation, or a limited partnership!
Is it Worth Buying a House in Los Angeles? – Real Estate Market
Los Angeles has a massive housing market, for houses, as well as for apartments. In general, home prices are increasing throughout the city. That means buying a house will translate to a higher selling price, and therefore profit. Still what you get for $500.000 in L.A. now is probably less than what you get for $500.000 in Modoc County, not too far away, but Modoc County isn't likely to become too popular anytime soon, so you'll be selling it for the same price, while in L.A. you can expect at least a %10 percent increase in value over the next two years.
Home Price Trends L.A. – Housing Market Development
Home price trends for the area are reported using the Case-Shiller Index, a statistic published by Standard & Poor's forming part of an index of residential real estate market values. This index allows one to view the development of housing prices in the city.
Sales Volume for Los Angeles
The number of sales in Los Angeles is decreasing. That may be a worrying sign from outside looking in, but it's not because people aren't buying, rather it's because there are few properties on the market. This also explains the rising costs, with limited supply, and high demand, prices are rising. At the moment, the average house in L.A. is selling within a super short 26 days.
Real Estate Market Explained
The real estate market in L.A. is neither sellers not buyers market. The past year saw an increase of 30% in single-family homes, as compared to last year.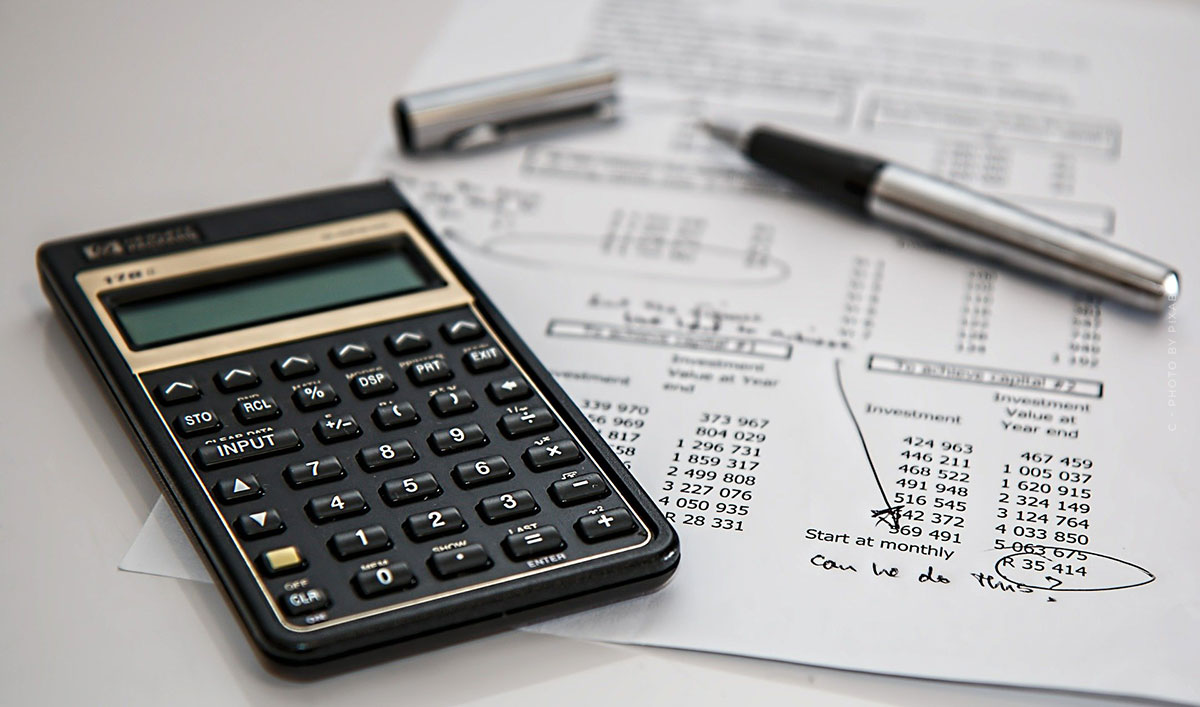 How much it Costs to Buy a House in L.A. – Median Sales Price
In Los Angeles County, which includes the less-in-demand outer regions, single-family homes are also gaining in prices. Below the list of median sales price, as well as the year-to-year change.
Single-Family Homes: $660.000 | +12%
Condos/Townhouses: $490.000 | +9%
The counties making up Los Angeles city, a.k.a. Greater Los Angeles, the prices are similar for single-family homes. Orange county sticks out for its high prices, and high increase in median sales price. San Bernardino takes the cake though, with a massive increase in 20% increase in median sales price.
Orange County: $930.000 | +13%
Riverside County: $490.000 | +15%
Ventura County: $750.000 | +12%
San Bernardino County: $370.000 | +20%
Is it Hard to Buy a House in L.A.? – Problems
As mentioned, the Los Angeles market is extremely competitive. That presents two probelms. For one, it may be difficult to find the home with the exact specifications you're looking for. Even then, when you do find it, you'll have to outbid other buyers which are likely just as keen on the property. That's shown in the fact that only about 25% of Los Angeles residents can afford a house in the county.
Mortgage Rates – High with Interest
Mortgage in L.A. is a topic unto its own. These high prices also mean another thing of course, that a downpayment is not only a financial burden, but often also a burden too heavy to stem. The average downpayment in L.A. last year was over $100.000 for people buying a single-family residence. That means many people who need to buy a house, will either struggle to save up, or make large sacrifices to pay such a downpayment, or, potentially worse, make a smaller downpayment. This smaller downpayment leads to high mortgage interest rates, and of course principal mortgage insurance. With a home price of e.g. $700.000, the classic 20% downpayment is a hefty $140.000!
Taxes! Where to Pay and How
In L.A. your taxes are a complicated story. You may have heard an eclat about longtime homeowners paying significantly less in taxes than those with newly purchased homes. At any rate, there will be taxes when buying a house, as well as repeating property taxes.
More on L.A. taxes in our article on California Property Taxes.
How Much Money do you Need to Buy a House in L.A.?
There are of course a million ways to save money everywhere on your home. From saving on your taxes when buying a home to government programs, you need to make sure to take a look at the possible programs for you in your income-, cultural-, and geographical region.
We have a full-size guide on how to use tax breaks and deductions to your advantage:
Saving in the City of Angels
For people who are not able to pay a full downpayment, there are many support programs. Real estate purchases are generally encouraged with incentives and support programs. The best are for first-time homebuyers, meaning that if it is the first time that you buy a full residence, you will pay less taxes, and have other monetary incentives. More on that in our main article on buying a house.
Less taxes for first-time homeowners
In addition to these incentives and deductions, there are also programs such as veterans' loans, or less costly mortgage programs for low- and middle-income buyers from Home Possible Mortgages. In Los Angeles specifically you can make use of 'California's First Mortgage Program' and 'First Home Mortgage Program' given you are eligible. These provide finanical assistance and make the process much less financially risky.
Saving with Home Improvements
The planet is dying, and everyone has to do their part. That's why many houses in L.A. nowadays are sold with eco-friendly upgrades already done. These inlcude renewable energy sources such as solar power, or other variants such as more insulated roofing or smart thermostats. Having these can cut down on your recurring costs.
Eco-friendly = Wallet-friendly
What you Need to Know About Buying a House in L.A.
Buying a home in Los Angeles is costly, unless you know where to look. The commute is long, unless you find the right spots. All the ins and outs of such a massive city must be taken into account. These are the things that will make your experience of buying a home in L.A. more manageable.
It's the Season – Spring
If you want to buy a house in Los Angeles, the time to do it is in the late winter to early spring. From January to March, the prices of homes are lower than the rest of the year, which means you can pay less for the same house that you would normally.
Location is Super Important
Which neighbourhoods in L.A. to buy in? The old realtors adage, location location location. In L.A. this holds true more than in other places probably. What you should know about where to buy is that some neighbourhoods are expensive and dangerous, others only expensive, and the best of all, affordable and safe. In L.A. you will probably want to stay away from south central, where crime rates are much higher than elsewhere. Additionally, you'll be apying a location premium anywhere near the downtown core and the beach.
Get a Realtor!
In L.A., more so than in other cities, a realtor is your best friend. Or at least should be. The market is quite complicated owing to the high demand, ever-changing characteristics, and massive market. A real estate agent with experience in the area can guide you through these choppy waters and get you out safely on the other side.
Don't Forget Additional Costs
This is a problem homebuyers face everywhere, but more so in L.A. Additional costs are always an unexpected burden on top of the already large price of the house. There's a lot to delve into, so I defer you to our guide detailing all additional costs you can expect when buying a house
Renovating your Home – Beware of this
A major problem in Los Angeles is that of unlicensed professionals making unlicensed alterations to houses. These are usually cheaper, but when you're buying a house, beware of these as they can come back to bite you. Another problem is, due to the weather and climate, sun damage, and depending on the location the salty air. These make for costly maintenance in the long run, and it's a good idea, if you have to renovate, to spend a bit more and not have to spend again. Other common problems include 'sinking', as well as roof and plumbing issues.
Common Problems: Roofing, Sun Damage, unlicensed work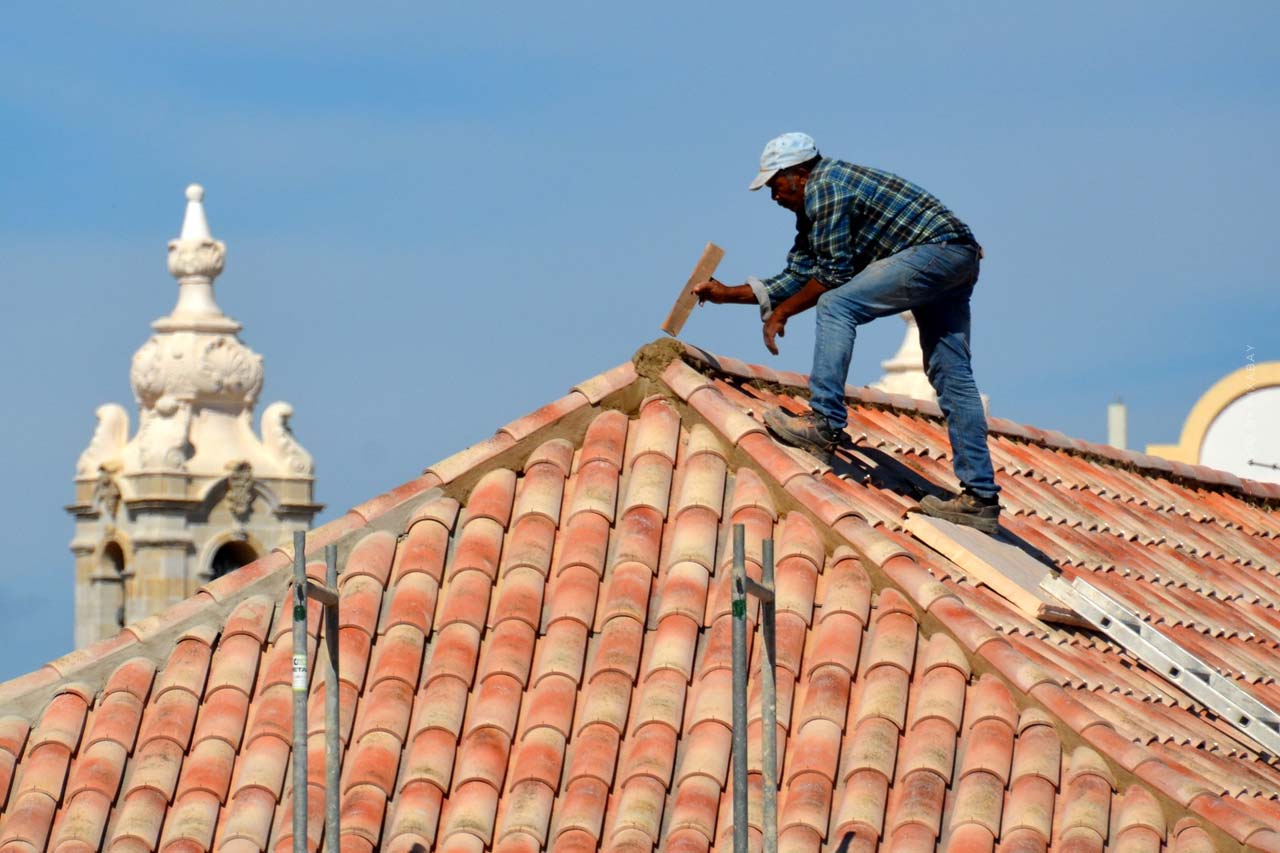 Get Pre-Approved!
With such a competitive market a mortgage can be hard to find. Especially considering this mortgage principal is going to be larger than is usual. Therefore, pre-approval is vital. Not only does it give you security, and allows for you to plan better around what you can expect to buy, it also makes you more attractive to sellers. A mortgage pre-approval will make the whole process, from beginning to close worth it.
Process Explained – How to Buy a House in Los Angeles
The process in Los Angeles is the same as for buying a house in the whole of USA. In short you save up, find the people that will help you through the journey, find your future home, and close on the deal. More specifically:
Save up for the Downpayment
Find a Mortgage Broker
Get Mortgage Preapproval
Get your Team Together: Attorney, Real Estate Agent, etc.
Start looking at Listings
Go to Viewings
Submit an Offer
Close
How Long it Takes to Buy a House in L.A.
From start to end, the process is going to take a few weeks at least. The time can range anywhere from three weeks to three years, but on average you can expect about 6 months from start to finish. Some people search for years and fail to find anything. In the end, how long you spend finding a new house depends on how well-prepared you are. If you are financially responsible, have a lot of money saved, the process can be shortened, as your pre-approval will be easier to obtain, and you are able to financially outbid and provide security to sellers. In any case you should not rush it, as that leads to mistakes and misjudgements that can cost you in the long run
Best Real Estate Agents in Los Angeles for Buying a House – Ranked
In a city as big as L.A. there's going to be a whole lot of real estate agencies. If you want to buy a house in L.A. you will want the best real estate advisors and brokers available. Below a list of the top 8 real estate agents and groups in L.A. according to our research
Suarez Team
Park Regency Realty
Stephanie Younger
Pinnacle Estate Properties
Jon Grauman
Billy Wynn
David Yun/Eighty8
Rafael Gevorkian
Los Angeles City Explained
Los Angeles is made up of many neighborhoods and communities. These are difficult to count per se, because depending on your definition one thing may or may not count as a seperate city, as a community, as a district, etc. What also complicates matters is the fact that Los Angeles county and the Los Angeles metropolitan area are two different regions. The Greater Los Angeles metropolitan Area is the largest metropolitan region in the Country, and is home to 18,7 mil. people.
Los Angeles' Counties – More than L.A. County
The Los Angeles metropolitan area is mostly in Los Angeles county, although made up in total of five counties. The five counties which make up L.A. are Ventura County, San Bernardino County, Riverside County, Los Angeles County, and Orange County.
Ventura County
San Bernardino County
Riverside County
Los Angeles County
Orange County
How Many Neighborhoods in Los Angeles? Map
There are over 200 neighborhoods in the Los Angeles metropolitan area. Again, this is difficult to pin down to an exact number, as definitions vary. Don't forget Catalina Island, which is also part of Los Angeles County, and often counted as part of the city. Below a real estate map of Los Angeles, detailing the neighbourhoods.
What is the Downtown of Los Angeles?
When talking about a downtown, you expect a central business district. That means a place within the city with heavy economic activity, often in the form of a financial district, shopping, or similar. The city of Los Angeles has multiple of such districts. The obvious one, and largest, is downtown Los Angeles, with others including Downtown Long Beach, Downtown Pasadena, Downtown Glendale, and Downtown Burbank.
L.A. Property Taxes – Explained by County
Los Angeles, thanks to its many counties, has very different property tax rates depending on the area. Property taxes are influenced by municipal and county administrations, therefore you can expect to have a headache trying to figure out your own property taxes in your location. Still though, one can compare, broadly, the property taxes by comparing the county-wide rates. Note that Riverside, with 0.97% has the highest property tax rate in Los Angeles, as well as ranking second highest in California property taxes. So, what are the property tax rates for Los Angeles counties?
Los Angeles County – 0.75%
Ventura County – 0.74%
San Bernardino County – 0.83%
Riverside County – 0.97%
Orange County – 0.68%
Neighborhoods in LA – Venice to Glendale
What neighborhood should you move to? There's something for everyone in this megacity, and you're bound to find what you're looking for. With so many neighborhoods, each offering up their own unique flair and identity, you won't be hardpressed to find a location that you're happy with. The neighborhoods to know for buying real estate are as follows
Mid-City – Residential Heaven
The place close to everything. You're likely to find everything you need nearby, as well as avoid a long commute. With sales prices varying from less than $500.000 to over $2 mil. the price class leaves you deciding what you want to go for.
Inglewood – Hottest on Market
It seems L.A. real estate is all about Inglewood. It's no surprise it's the hottest tip in the city, because it's close to the downtown, with currently very affordable prices and great amenities. Not to forget it's so close to LAX, that you're never going to have to rush for a flight again. Keep a lookout in the rising districts of Hollywood Park, Fairview Heights, Westchester/Veterans, and La Tijera. Lastly, it's almost certainly a good investment, with the current construction of the stadium for the LA Chargers and Rams being a major draw in the future.
Ladera Heights – Up Next?
Situated right next to Inglewood, this neighbourhood will be the dark horse of L.A. real estate. While Inglewood is taking the headlines, you can be sure that Ladera Heights is also making big steps in becoming one of the hottest desitnations for real estate in California's super-city.
Silver Lake/Echo Park – The Hippest
If you're a young creative, I won't have to tell you about silver lake, and its adjacent brother Echo Park. It's the place for the hip young and cool in Los Angeles. Buying a home here will leave you not only certain of a high selling price, thanks to gentirfication and near-certain rising popularity, it'll also have you happy with the amenities. Everything from shopping, to the coolest bars and resetaurants can be found in this piece of the city.
https://lukinski.com/wp-content/uploads/2021/01/los-angeles-buy-house-haus-kaufen-california-kalifornien-immobilien-real-estate-guide-erklaerung-skyline-downtown-innenstadt-view-panorama.jpg
800
1200
Laura
/wp-content/uploads/2020/12/realtor-real-estates-logo-makler-immobilien-lukinski-luxury-luxus.png
Laura
2021-01-12 06:27:42
2022-04-03 08:16:36
Buying a House in L.A. – Guide, How-to for Los Angeles Real Estate