Living in Marienburg (Cologne): Buy a villa, apartment or plot of land – Viewing, prices per square metre & tips
Living in Marienburg – Those who like real luxury will find it in Marienburg. The villa area with the golf club and the banks of the Rhine is the absolute top residential location in Cologne. Who possesses the necessary small change and something on itself holds, becomes part of the exclusive inhabitants of this Cologne quarter. Real estate is ideal as a capital investment and in addition to luxury villas, you will of course also find detached houses with gardens for sale here. If you are looking for a rich suburban feel in Cologne, you will definitely find it in Marienburg. Whether you are looking for a house, an apartment or a plot of land, you can find out all about the most beautiful corners of Cologne here, as well as the current property prices – welcome to Südstadt! Back to: Living in Cologne.
Living in Marienburg: Green quarter near the Rhine
Marienburg is an affluent neighbourhood in Cologne and is located in the south of the megacity. The district is particularly home to large detached houses and villas and is therefore ideal for families and senior citizens. In Marienburg there are numerous green spaces, parks as well as a city-owned golf course. It is an ideal place to live and is also close to the Rhine. Marienburg is considered one of the most exclusive districts in Cologne and is attracting more and more people. The location, close to Cologne city centre, is ideal and especially great for children and commuters.
Welcome to Cologne
Cologne is a city in the federal state of North Rhine-Westphalia and can be found in the west of the country. The megacity borders directly on the Rhine and is about 1.5 hours away from the Dutch border. Cologne has a lot to offer besides a famous and impressive skyline and is very popular with students, families or seniors. The city has an area of 405 km² and is divided into several districts. Due to the mix of different new and old buildings, this city on the water is so popular.
Here is a map with Cologne:
Marienburg: map and location
Marienburg is a district of Cologne and is located in the south of the city, behind Südstadt. Marienburg borders the Rhine on the eastern city border and the Cologne district of Raderthal to the west. In the south of Marienburg there is a large green area including the Marienburg Golf Club.
Marienburg on the map:
Places of interest: Rhine Promenade, Südpark & Co.
Marienburg is primarily quieter, which is why this area is so popular with families in particular. The neighborhood offers numerous green spaces including its own golf course. There are many ways to spend your day, walking along the Rhine, visiting the fortress museum or the Südpark. In the south of Marienburg is also a rose garden, with a large variety of different plants and roses.
Marienburg Golf Club
Rhine Promenade
Cologne Fortress Museum
South Park
KGV-Rosengarten
Sightseeing: A tour of Marienburg
Marienburg is a little quieter than the rest of Cologne, and the properties are all the larger for it. You can find townhouses and villas in Marienburg, and close to the city centre. In addition, the streets and green spaces here invite you to stroll. Wide paths provide space for cars, give children a place to play and add to the flair of the neighborhood. The many well-kept green spaces and gardens also make Marienburg one of the most family-friendly areas of Cologne.
Südpark: Living in the green
Golf course Marienburg: Leisure facilities in Marienburg
Rhine Promenade: Strolling along the waterfront
Real estate and prices per square metre in Marienburg
in Cologne Marienburg real estate is very sought after and popular, which is why the demand for homes is very high. Old apartments, villas and detached houses in particular are usually only on the market for a very short time and some are only sold off market. If you want to buy a house in a new building, you should expect a price per square metre of €3,164, for an existing apartment a price per square metre of €5,308 and for a new apartment €3,762.
Buy a house (new construction): 3.164€ /sqm
Buy apartment (existing): 5.308€ /sqm
Buy an apartment (new building): 3.762€/ sqm
Conclusion: Living in Marienburg
Living and residing in Cologne – that is what many wish for. Marienburg in particular is a residential area where people who want to settle permanently in Cologne are particularly keen to buy a property. The reason for this is that despite its location close to the city, the district offers quiet streets and access to green spaces. Perfect for a relaxing walk after a stressful day at work! Schools, supermarkets and smaller restaurants form other advantages of this luxurious district. In just a few minutes, you can be in the city centre from Marienburg and thus in the middle of the action. Living space in Cologne is in high demand. This is also reflected in the current real estate prices in Cologne. Our tip: Contact the real estate agent you trust! An experienced real estate agent will not only support you during the purchase process, but will also advise you on the topics of taxes and financing.
Cologne: Real estate in the media city on the Rhine
With over 1 million inhabitants, the media metropolis on the Rhine is one of the hubs in NRW, but also in Germany. Located in western Germany, the city borders other metropolitan areas such as Düsseldorf and Bonn. The media city is located directly on the Rhine and can be divided into different parts and districts. Neighbouring cities include Düsseldorf, Bonn and Leverkusen. Cologne stands for media, TV and press like no other city in Germany. That is why the metropolis on the Rhine is constantly growing. Südstadt, Altstadt, Ringe, Ehrenfeld or Sülz, where is the best place to live?
Real estate in Cologne
Hardly any other large city in Germany offers so much "room for improvement". From the purchase price to the architecture of the existing property. Whether condominium, apartment building or luxurious loft with a view of the Rhine. Cologne has enjoyed steadily growing popularity for years. The most beautiful city on the Rhine really does have something to offer everyone. The stately old buildings in Südstadt and the famous area around Rheinauhafen are particularly impressive.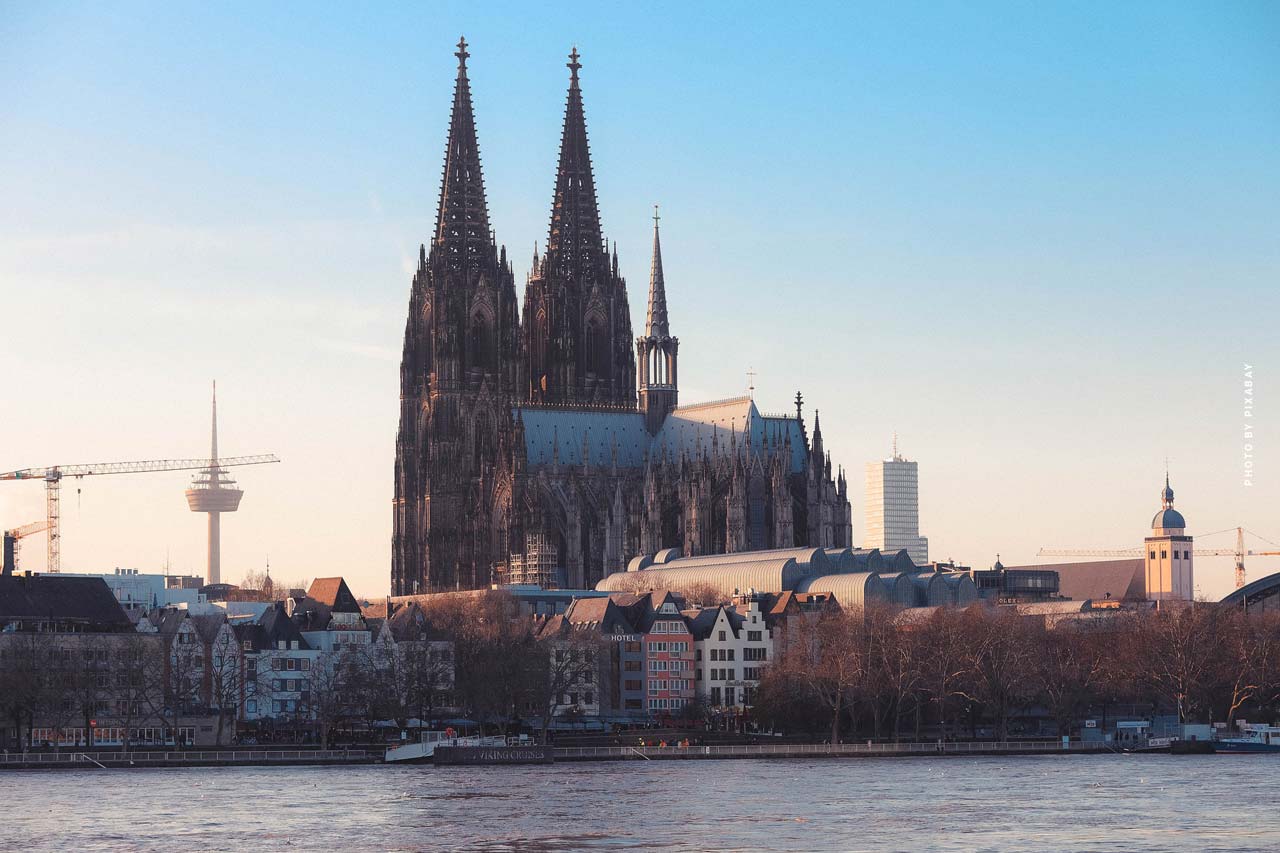 Living in Cologne: Popular districts & residential areas
The media city on the Rhine offers a diverse cityscape, guaranteeing the perfect living solution for everyone. From luxury apartment to villa, there really is everything. With the help of the right real estate agent, you can undoubtedly find your dream property – whether Südstadt, Marienburg or Hahnwald – a property as an investment in Cologne always pays off! One of the largest universities in Germany ensures a young cityscape and gives the 'Veedeln' their inimitable freshness. Would you like to invest in a property as a capital investment in charming Cologne? Find out everything you need to know about the city's most sought-after residential districts, including tips on location, prices per square metre & co! To the overview: Living in Cologne.

House, apartment and land for sale in Cologne
Selling an apartment, an apartment building or your own property. The colourful media metropolis of Cologne has a lot to offer: While Marienburg and Rodenkirchen inspire with their proximity to the Rhine, Neustadt is bustling with big city life. Lindenthal, located to the west, convinces with its quiet atmosphere and those who prefer it exclusive and prominent settle in Hahnwald. You want to sell your property in Cologne? Everything about the selling process, the most important documents and whether you should sell privately or with an estate agent. To the overview: Selling real estate in Cologne.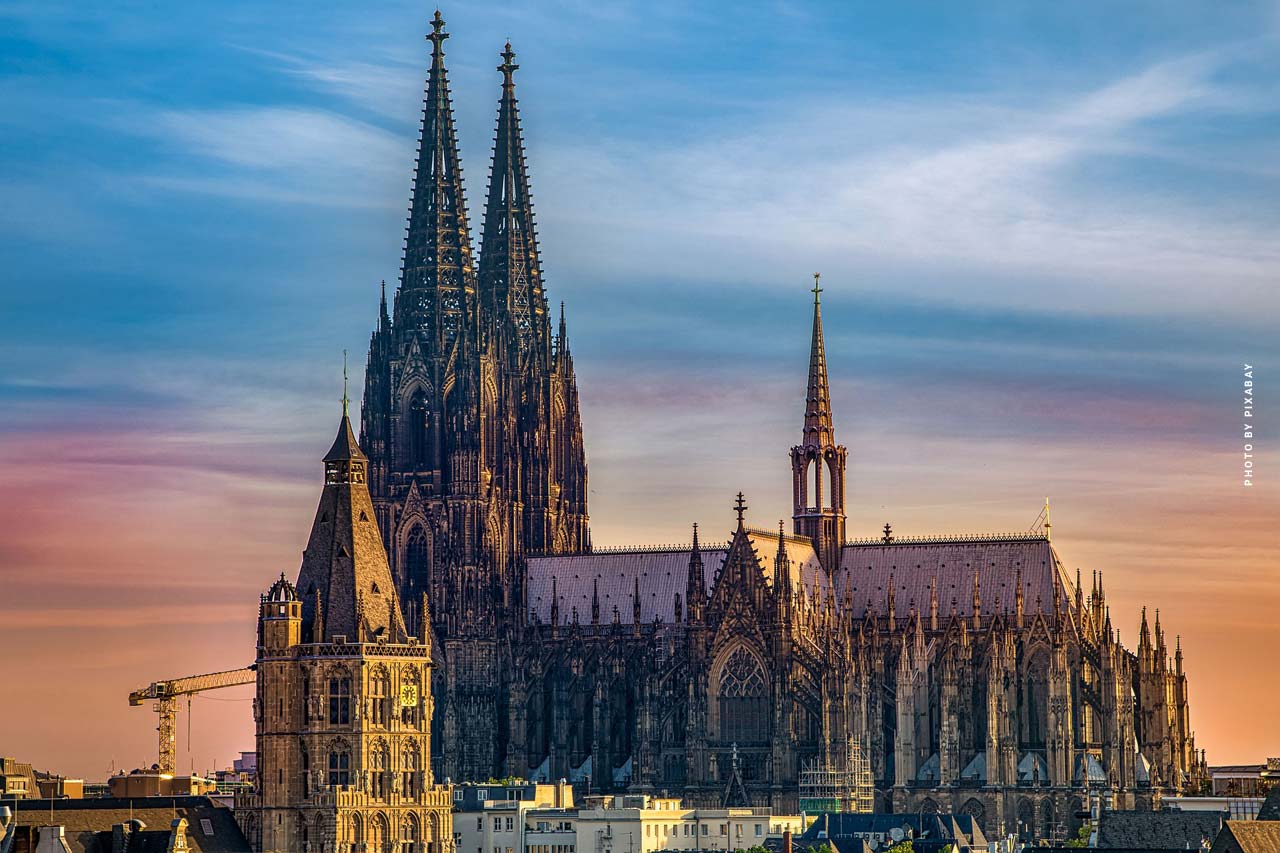 https://lukinski.com/wp-content/uploads/2021/06/villa-immobilie-haus-kaufen-verkaufen-grundsteuck-familie-einfamilienhaus.jpg
900
1200
Laura
/wp-content/uploads/2023/09/lukinski-real-estates-immobilien-logo.svg
Laura
2021-06-18 05:54:41
2022-03-01 09:31:32
Living in Marienburg (Cologne): Buy a villa, apartment or plot of land – Viewing, prices per square metre & tips