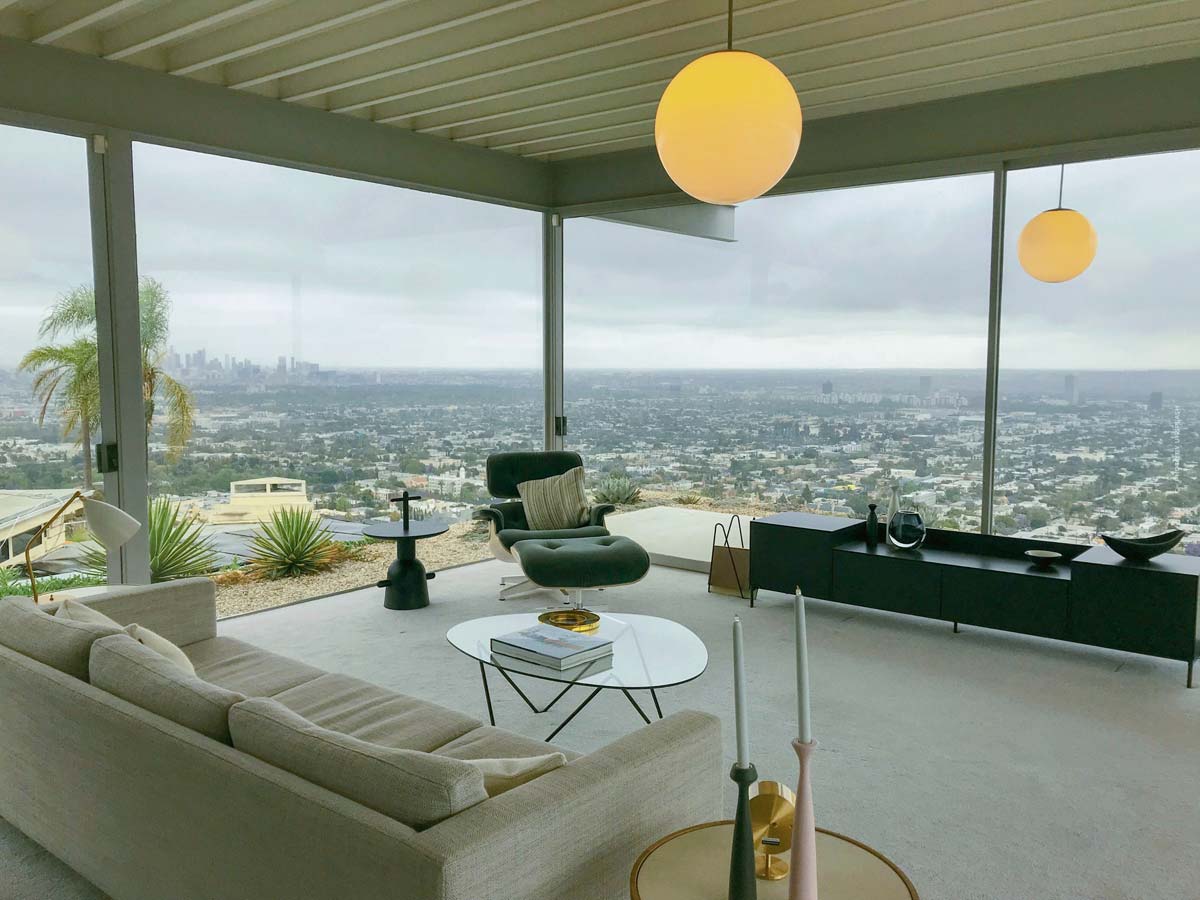 Penthouse: rent, buy luxury apartment and find out prices – costs, advantages & disadvantages
Buy a penthouse – This type of apartment promises absolute luxury above the rooftops of the city. You want to rent or buy an apartment and are looking for the ideal type of apartment? There are numerous types of apartments on the real estate market, such as the terrace apartment, the loft or the maisonette. Here, we now introduce you to the penthouse. Penthouses are apartments in a class of their own, often luxuriously furnished with large windows that flood the room with natural light and let you enjoy the breathtaking views. While luxury comes at a price, there are always potential savings to be made. What to look for in a penthouse, and how best to get your hands on one, is revealed here. Let yourself be carried away into the world of luxury penthouses, maybe it will be your next property – no matter if in Düsseldorf or New York: penthouse apartments can be found all over the world! Back to the overview here: Types of apartments.
Penthouse apartment: what makes the extravagant real estate? – Definition
Penthouses, much like the loft, originated in the US and were a way to create exclusive living space above city homes. Since the space for single-family homes is limited in the inner city, the free flat roof areas were used to create more living space that meets the demands of wealthy customers. To this day, the concept has endured and spilled over to us in Germany, rarely in the form of entire penthouses and much more as penthouse apartments. The luxury factor has remained.
Are you looking for a suitable apartment – whether as a tenant or investor? Then take a look at our guide to apartment types A-Z!
Features of a penthouse apartment: Great views and lots of space
The location on the roof, or on the top floors of a building leads to special qualities of the living environment, which otherwise only a few properties bring with them. On the one hand, this results in a very special view, which in itself already costs its price. In addition, penthouses are much more likely to have terraces and roof gardens that are part of the property than other types of apartments. All these circumstances lead to the fact that penthouse apartments are among the most exclusive types of apartments. In addition, a mass of penthouses is larger than the average apartment unit. This automatically means that several bedrooms and often multiple bathrooms are part of the apartment.
You want to live in the big cities of Germany? Here you can find the most expensive streets in Berlin and Hamburg!
Penthouses vs Penthouse Apartments: Comparison and differences
In the previous text, penthouses and penthouse apartments were used virtually synonymously. Although there are very great similarities between the two types of apartments, they are not exactly the same thing.
Advantages and disadvantages are often very similar, and applicable to both types. Nevertheless, we would like to tell you the small but important differences. Especially if you are looking for a new or even your first home, it is relevant for you to know the differences between the two forms.
Penthouses are actually entire, smaller houses that can be found on the roof of an apartment building. This form of house makes sense especially in big cities, with huge apartment buildings, as this way well-paying customers can be offered a unique living experience.
Penthouse apartments are usually not inferior to penthouses in the quality of their equipment, however, it is not a house, but often the well-developed, top floor of an apartment building, which was additionally equipped with terraces or balconies. Nevertheless, you can also count on a large living space here.
Advantages & disadvantages of the penthouse: height, location and prices
Despite the high demands that building project managers place on penthouses, the living experience in a class of its own cannot be enjoyed without disadvantages, which are easy to avoid if implemented correctly and are hardly given any weighting.
Advantages: Living on a large area with views & tranquility?
Penthouses and penthouse apartments naturally come with a number of benefits that vary from property to property. You can definitely expect luxurious amenities, but these depend on the individual apartment. Almost always, however, you can enjoy the following benefits:
Terrace and balcony areas
Large living space
Luxury equipment
Disadvantages: Not for people with a fear of heights – costs and prices
The nature of this type of housing is that the apartments are located at the very top. The associated view and the wide outdoor spaces make penthouse apartments extremely attractive. For some, however, this circumstance also results in a few disadvantages:
Not for people with fear of heights
Large window areas that require professional cleaning
Often highly priced
Rare: A penthouse is rarer to find than, for example, an apartment or the old building
Penthouse apartment as an investment: yield, investment & profitability
When it comes to investments, many see real estate as a suitable option, as cities in particular have seen a major increase in value in recent years. In addition, the demand for certain types of housing always falls and rises with demographic trends. A property is therefore still one of the most popular forms of investment. What it is all about, you will learn in the following.
Why real estate? Buy and let: Yield & Income
Real estate is often preferred as an investment to other forms of capital investment because, if managed well, it can generate higher returns and never completely lose its value. Some people also associate real estate with the possibility of being jointly responsible for its performance.
But in real estate is by no means the quick, easy money. Building projects and apartments, as well as houses require maintenance and services, because tenants of course pay not only for the offered living space, but also for maintenance and repairs. In this thesis, however, it is assumed that you yourself are the owner and landlord of a property and therefore directly affected by these claims.
Investment forms Real Estate: Financing, Funds & Loans
This is not always the reality. There are different ways to invest in real estate. Especially as a retail investor you are particularly protected in the market, but at the same time you have limited options. Retail investors are those who have limited financial market knowledge. Retail investors are only allowed to invest small to medium amounts. The Small Investor Protection Act, or KASG for short, ensures that you enjoy special protection in crowd investment situations.
If you do not yet have full confidence in the real estate and financial market, other options are open or closed investment funds. If these are of interest to you, it is worth arranging a meeting with your bank advisor or researching the different funds on the Internet to find a suitable one for you.
As always, when it comes to investments, it is important to keep in mind that these are always associated with a basic risk, which is not even by a protective law out of the world. It is therefore advisable to inform yourself extensively about the options.
The classic purchase of a property is considered a direct capital investment and, although it is regulated by a contract, owning and, above all, renting out a property involve no small amount of work. The secondary activity should not be underestimated. It is also important to know that rental income also affects the tax bracket.
Checklist penthouse: What should be considered when buying
You have thought about buying your new home and have come to the conclusion that you want to take the step to finally become a homeowner? Then we have the ultimate checklist for you with points that you should definitely check before buying.
Window insulation
Service charge settlement of the previous tenant
Orientation & Sunlight
Need for renovation
Neighborhood
Proximity to public transport
Parking
Realtors: better chances of finding the perfect penthouse?
Especially when it comes to luxury properties like penthouse apartments, it often pays to hire an agent to find the right apartment for you. Open viewings in penthouse apartments are rare and usually these are also advertised exclusively through brokers.
Additionally, self-building is pretty much out of the question. The best thing to do is to take a look at housing projects in the area you are interested in to get an overview of offers and prices. If you find that the options don't fit your vision, a realtor can help you find alternatives.
Agents usually know the housing market of the city in which they operate like the back of their hand and will definitely be able to tell you where to find properties that meet your requirements and also help you to check your ideas as needed and adapt them to the circumstances.
Brokerage and commission
Many believe that hiring a real estate agent can make finding a home easier. Actually, this is also true, but already in the search for brokers you should keep your eyes open, because broker is not a protected job title. So, theoretically, anyone can call themselves a realtor.
A few red flags when hiring an agent can be, for example, that payment is demanded in advance, because actually the fee of an agent is a contingency fee and is only due when an apartment is brokered. Of course, certain services can be charged beforehand. However, these costs should be treated transparently from the beginning.
If, for example, you notice that an estate agent keeps charging you for things without discussing them with you beforehand, then you should definitely address this and see if the cooperation changes as a result. Especially when looking for an apartment, there is a legal limit to the broker's fee. This may not be higher than two net cold rents plus VAT.
Purchase contract: Have it checked or check it yourself
The purchase of your first property is almost complete. You're standing in front of your purchase contract and suddenly you're panicking. What if there's something in there that you overlooked? Let's take a step back and come back to your contract.
Before the purchase contract: care & attention are required
Have you taken a look at the land register? This can give you information about many things that could otherwise potentially cause problems. Who are the neighbours, is the seller actually the sole owner?
Do you have full plans of the house and land and do they match what you have seen. An honest seller should willingly provide you with all documents, after all he has nothing to hide. Also, you can get the land registry excerpts independently of the seller on the Internet.
Potential pitfalls in the purchase contract: checklist
You should receive the purchase contract from the notary at least two weeks before the date set, in order to be able to check it thoroughly. Help from a lawyer is definitely beneficial here. However, if you want to check the contract yourself, you should pay attention to the following points in any case:
Full details of seller and buyer
Clear designation of the object of purchase
Fixed prices and deadlines
Fixed handover date
Defects
More on the topic: Luxury real estate as a capital investment
This article didn't answer all your questions, or you want to learn more? We have a wide range of additional articles to answer more questions, such as: What should I look for when buying real estate, or is real estate worthwhile as an investment? If you are also interested in real estate as an investment, check out our statistics on trends in the real estate market!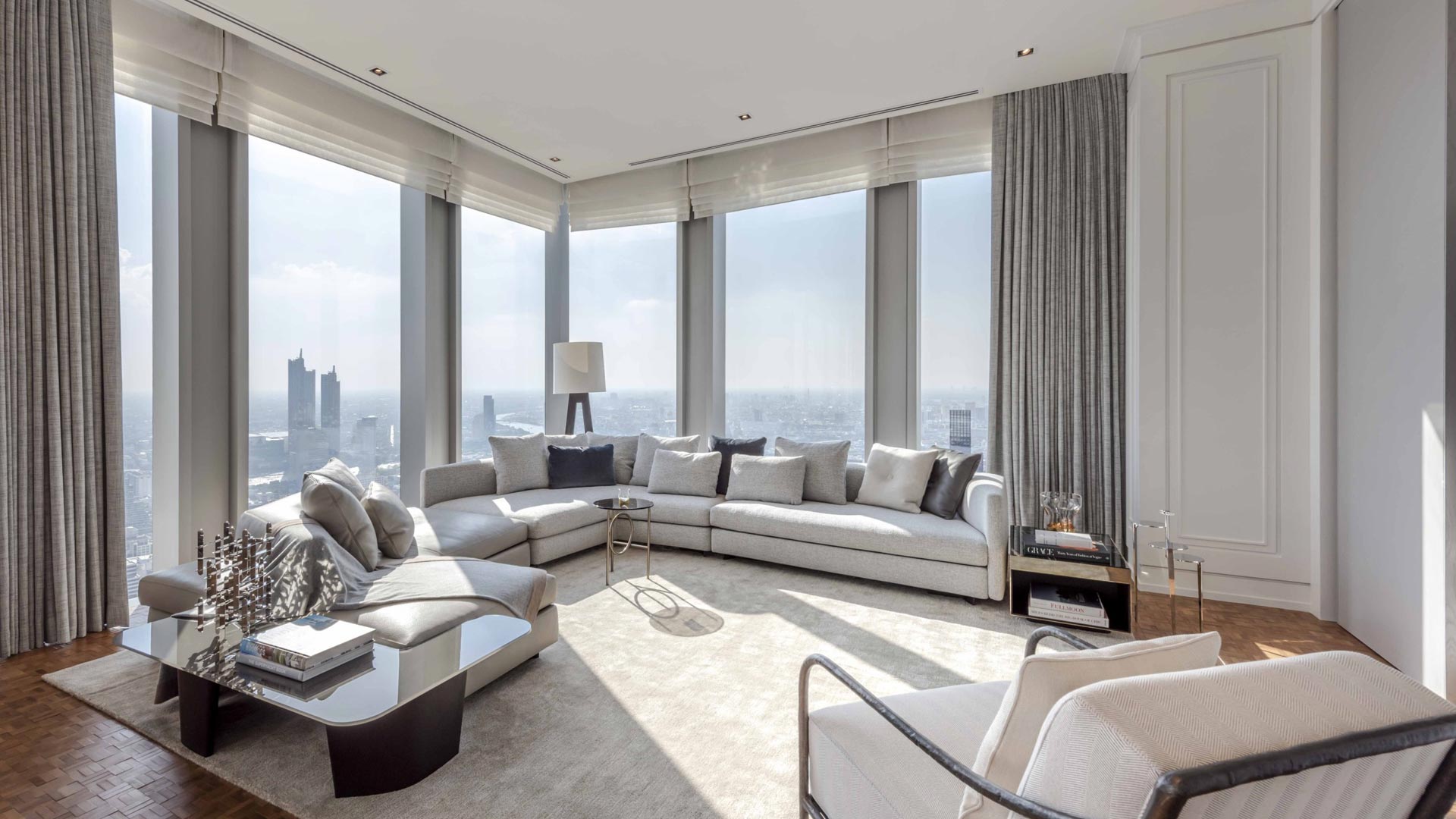 https://lukinski.com/wp-content/uploads/2021/01/penthouse-wohnung-wohnungstypen-mieten-kaufen-vermieten-kosten-definition-vorteile-nachteile-finanzierung-tipps.jpg
900
1200
Laura
/wp-content/uploads/2023/09/lukinski-real-estates-immobilien-logo.svg
Laura
2021-02-09 06:09:07
2022-03-01 10:28:32
Penthouse: rent, buy luxury apartment and find out prices – costs, advantages & disadvantages