Sell property in Lindenthal (Cologne): House, villa, apartment & multi-family house – Tips
Selling property in Lindenthal – selling an apartment, apartment building or your own property. The quiet residential area of Lindenthal on the outskirts of the city is particularly popular with families and, together with the districts of Altstadt, Marienburg and Rodenkirchen, is on the list of the most attractive residential areas in Cologne. Are you planning to sell your property here? With our free guides on selling property in Lindenthal, you'll be well prepared! Plus: Everything you need to know about property valuation and whether you prefer to sell privately or with an estate agent – Welcome to Lindenthal! Back to overview: Selling real estate in Cologne.
Lindenthal: Close to the city & quiet residential area in the west of Cologne
Cologne is one of the most important economic regions in Europe and is located in North Rhine-Westphalia. Almost 20 million people are regularly drawn here. This is mainly due to the booming media industry, the colorful city life and the unique culture of the city. The legendary Cologne Carnival, international trade fairs and numerous music and sporting events make life in Cologne varied and exciting. Whether it's a maisonette in leafy Rodenkirchen, a spacious detached house in Lindenthal or a spacious villa in Hahnwald – everyone will find their home in Cologne.
Lindenthal: Map & Location
Cologne Lindenthal is a borough of Cologne and includes several districts. Among them are: Junkersdorf, Klettenberg, Lövenich or Widdersdorf. In total, Lindenthal has more than 150,000 inhabitants on an area of 42 km², which is why this is the most populous district. Lindenthal lies to the west of the city centre and the Rhine. It also borders on towns such as Frechen, Pulheim and Ehrenfeld, and the Neustadt and Altstadt districts are not far away. Real estate in Lindenthal can be very high, depending on the municipality, and is accordingly very popular, especially among the more affluent population. Although you don't live in the city centre, you still have good connections and more green spaces.
Sell real estate: Apartment, house, apartment building
Selling a house in Lindenthal, a district of 150,000 inhabitants, can have a variety of reasons. Despite the attractive location west of Cologne, a private or professional change, a divorce, an expansion of the family or an inherited house can make the sale necessary. To ensure the success of your sale, you should not only be familiar with the apartment or house type of your property, but also with the property valuation.
Whether maisonette, bungalow or villa – everything you need to know can be found here:
First of all, it is necessary to evaluate the property:
Real estate valuation: Valuation for the sale of real estate
The value of your property is not based solely on the pure tangible value of the house or apartment – i.e. the cost of construction, renovations and upgrades, but is also dependent on other factors. One of the most important factors in real estate valuation is:
Location, location, location
However, the year of construction, the building fabric, the furnishings and the infrastructure of the surrounding area also influence the property price. Cultural offerings within the residential area and the connection to schools and hospitals also play an important role. Our tip: If you want to increase the value of your property, it is worthwhile to call in the expertise of craftsmen, architects & co. for conversion work.
Here you can find out more about real estate valuation:
Real estate sales in Lindenthal: Prices per square metre
Most owners are faced with the question of whether they should use an estate agent or sell the property in Lindenthal themselves. It is recommended to use an estate agent, especially since the commission is not paid by you, but by the buyer. Trust in a professional sale and rule out waiting a long time for a buyer or selling your property in Lindenthal below its value.
Before we go into the most common mistakes and the most important questions when selling real estate, here are the prices per square meter:
Houses in Lindenthal: about 4.055€ /m²

Apartments in Lindenthal: 3.500€ /m²
Frequently asked questions for sellers
You want to buy a property and are now in a hurry with your current property sale? Or you would like to buy an apartment building in order to rent it out lucratively? Whether Marienburg, Lindenthal or Hahnwald – as a real estate seller there are certain questions you need to ask yourself. Where do you move to after a successful sale? Is there a declaration of partition and a pre-sale right? And are all maintenance costs documented?
Here are the most common questions you need to ask yourself as a seller:
Do you have a follow-on property in mind?
Is there a need for renovation / refurbishment of the apartment?
Are all records and documents available?
Are early repayment penalties payable?
Are the declaration of partition, building insurance, minutes of the owners' meeting, utility bills, list of rents, etc. available?
Are there lists of the maintenance of the condominium (maintenance costs)?
Should inventory be sold?
Is there a right of first refusal?
Successful sale with real estate agent: advantages & tasks
Proceed professionally! If you are in a hurry and need the money from the sale of a house or apartment, for example, for a new property or to pay off co-owners, it is not uncommon to make short-sighted decisions. You can avoid pitfalls when buying real estate by refraining from selling privately and seeking the professional help of a real estate agent.
Mistakes when selling real estate: Poor preparation, little time & Co.
A big and momentous mistake is selling without determining the fair market value. Even if you gather information on comparable properties, you will not be able to correctly determine the price of your home from this. Fair market value is the result of specific data and the condition of the property, location, infrastructure and a comparison of supply and demand. The fact is that house and apartment prices in Lindenthal have risen rapidly in recent years, which means that you cannot rely primarily on the price you paid at the time and the material value of the "property".
Be sure to avoid these things and enjoy an efficient and quick real estate sale!
Poor or insufficient preparation
The selling price of the property is incorrect (such as "purchase price at that time + x%")
Indiscriminately "plaster" marketing portals and advertising pages
Only be available to the interested party at selected times
Conceal defects
Overestimate additional costs (such as for an appraisal, renovations, etc.)
Having to sell the property in the short term
Real estate agent in Cologne: Expertise, Know How & Experience
Another pitfall is talking to potential buyers. Since you are inexperienced and uncertain in this regard, this circumstance can affect the sales process and the price. Good real estate agents are experienced in negotiating, are core competent in evaluating prospective buyers and in assessing creditworthiness. They also have experience with financial background based on self-reporting and income verification. This means that you will only be recommended a buyer with whom there will be no problems in financing your property and therefore no cancellation of the sale just before the contract is signed.
Tasks of the broker: Exposé, viewing appointments & Co.
An estate agent therefore not only advises you on the topics of property valuation, taxes and finances, but also accompanies you through the entire sales process. This includes not only the creation of the exposé, but also the execution of viewing appointments and the handling of the sales process.
Here is an overview of the duties of a real estate agent:
Valuation
Real estate marketing
Preparation of an exposé
Carrying out and planning the viewing appointments
Purchase negotiations
Processing and drawing up of the purchase contract
Handover of keys
Here are some tasks that an experienced real estate agent can help you with, explained in more detail.
Market value of the property for sale in Lindenthal
More than the pure material value – In the course of a divorce or the co-heir disbursement, disputes between the owners are pre-programmed. It is understandable and quite legitimate that you want to process the house sale particularly quickly and make the payout. However, especially in such an emotionally difficult situation and with hardened fronts, you should consider that professional support is the best and only price-safe option.
Valuing real estate: criteria for a realistic purchase price
Instead of taking the risk of foreclosure because you can't agree with your partner who is going through a divorce on how to pay off any remaining bank debt, choose to sell your home through an estate agent. By having the market value determined in detail, you do not have to rely on the estimate of the material value and you can be sure that you are not offering your property for less than it is worth. Since the quick sale is desired, some owners tend to offer the house or apartment at a lower price, thereby speeding up the process. This is a mistake that you will be annoyed about afterwards when selling your house in Lindenthal, and it will result in high losses.
Here are some of the most important criteria that affect the value and therefore the selling price of your property:
Location
Infrastructure / Surroundings
Size
Equipment
State of development
Refurbishments / Refurbishment requirements

Sell property in Cologne – Lindenthal
The real estate market in Cologne and the surrounding area has grown strongly in recent years and more and more people want to move to the megacity. Therefore, there is usually always a large demand for houses, villas or apartments for sale. In particular, the district of Lindenthal is considered very popular and especially wealthy. If you offer a property for sale in this area, there will be a lot of demand. Nevertheless, consulting a real estate agent is highly advisable, as prices in this district can often be very high. A competent estate agent will be able to assist and advise on the sale.
Do you already know it? Marienburg
Marienburg is also considered an affluent district in Cologne and is very popular. Here, too, property prices are usually very high and there is a great demand. If you would like to learn more about the topic of "Selling in Marienburg", you can find an interesting article with all the important information here.
Cologne: Real estate in the media city on the Rhine
With over 1 million inhabitants, the media metropolis on the Rhine is one of the hubs in NRW, but also in Germany. Located in western Germany, the city borders other metropolitan areas such as Düsseldorf and Bonn. The media city is located directly on the Rhine and can be divided into different parts and districts. Neighbouring cities include Düsseldorf, Bonn and Leverkusen. Cologne stands for media, TV and press like no other city in Germany. That is why the metropolis on the Rhine is constantly growing. Südstadt, Altstadt, Ringe, Ehrenfeld or Sülz, where is the best place to live?
Real estate in Cologne
Hardly any other large city in Germany offers so much "room for improvement". From the purchase price to the architecture of the existing property. Whether condominium, apartment building or luxurious loft with a view of the Rhine. Cologne has enjoyed steadily growing popularity for years. The most beautiful city on the Rhine really does have something to offer everyone. The stately old buildings in Südstadt and the famous area around Rheinauhafen are particularly impressive.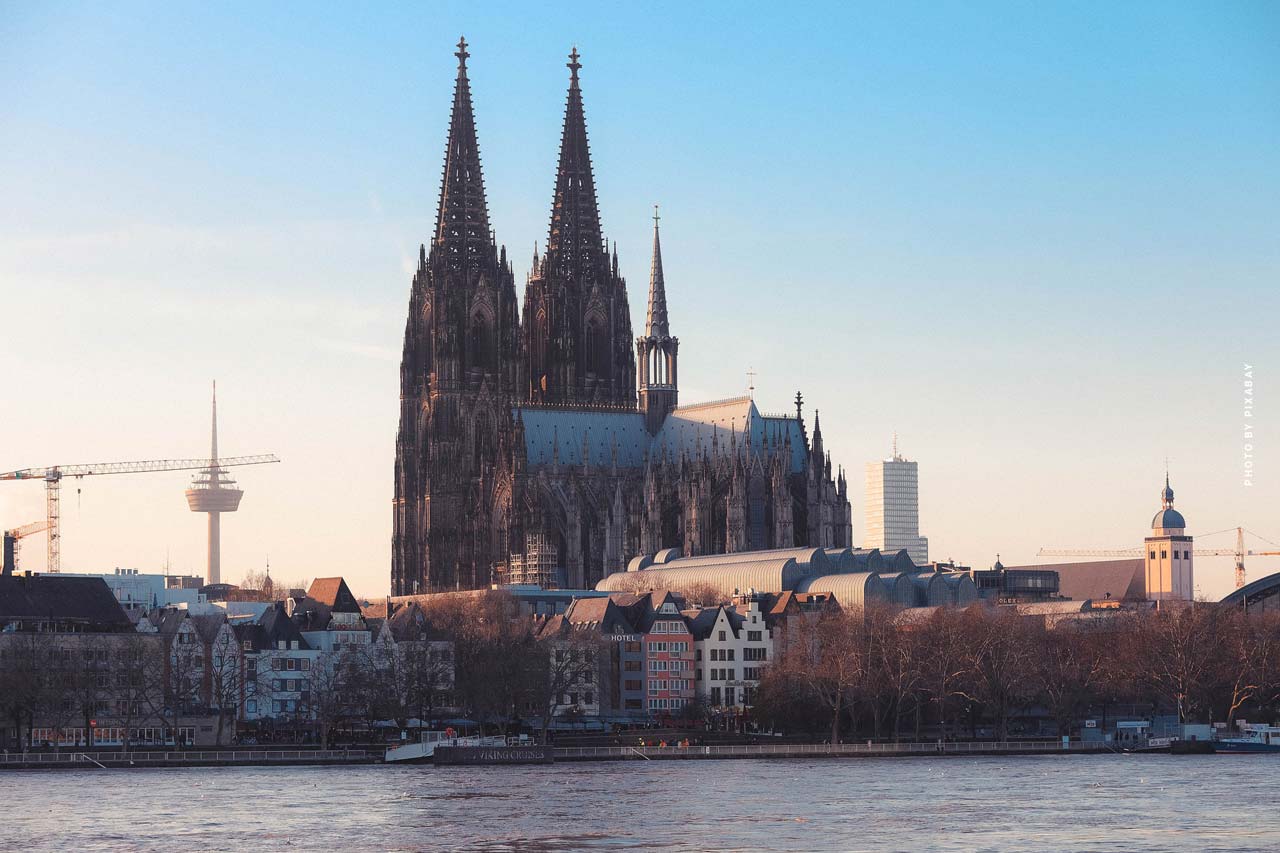 Living in Cologne: Popular districts & residential areas
The media city on the Rhine offers a diverse cityscape, guaranteeing the perfect living solution for everyone. From luxury apartment to villa, there really is everything. With the help of the right real estate agent, you can undoubtedly find your dream property – whether Südstadt, Marienburg or Hahnwald – a property as an investment in Cologne always pays off! One of the largest universities in Germany ensures a young cityscape and gives the 'Veedeln' their inimitable freshness. Would you like to invest in a property as a capital investment in charming Cologne? Find out everything you need to know about the city's most sought-after residential districts, including tips on location, prices per square metre & co! To the overview: Living in Cologne.

House, apartment and land for sale in Cologne
Selling an apartment, an apartment building or your own property. The colourful media metropolis of Cologne has a lot to offer: While Marienburg and Rodenkirchen inspire with their proximity to the Rhine, Neustadt is bustling with big city life. Lindenthal, located to the west, convinces with its quiet atmosphere and those who prefer it exclusive and prominent settle in Hahnwald. You want to sell your property in Cologne? Everything about the selling process, the most important documents and whether you should sell privately or with an estate agent. To the overview: Selling real estate in Cologne.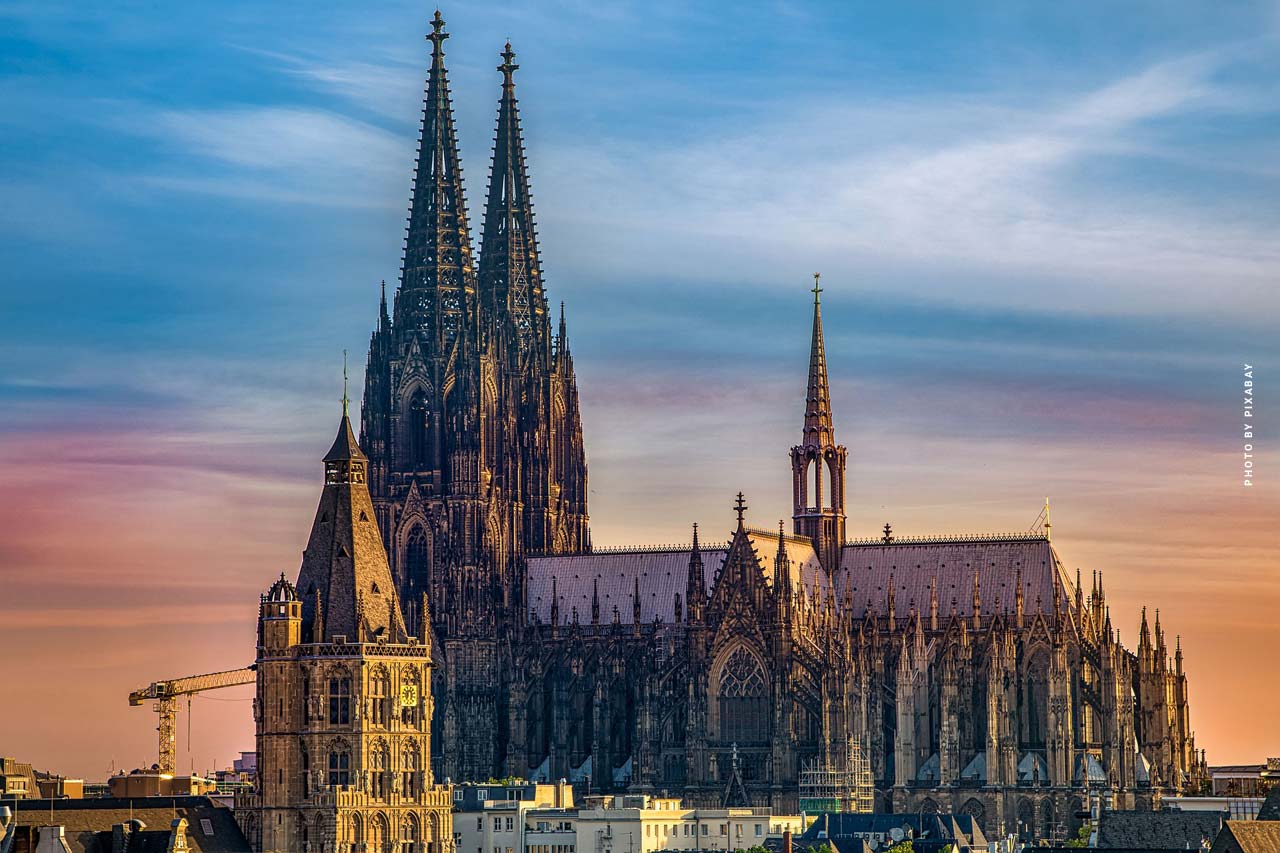 https://lukinski.com/wp-content/uploads/2020/12/haustypen-hausformen-ratgeber-ueberblick-villa-landhaus-bungalow-einfamilienhaus-reihenhaus-niedrigenergiehaus-strandhaus-ferienhaus.jpg
957
1200
Laura
/wp-content/uploads/2023/09/lukinski-real-estates-immobilien-logo.svg
Laura
2019-04-29 17:30:34
2022-04-03 08:26:29
Sell property in Lindenthal (Cologne): House, villa, apartment & multi-family house – Tips