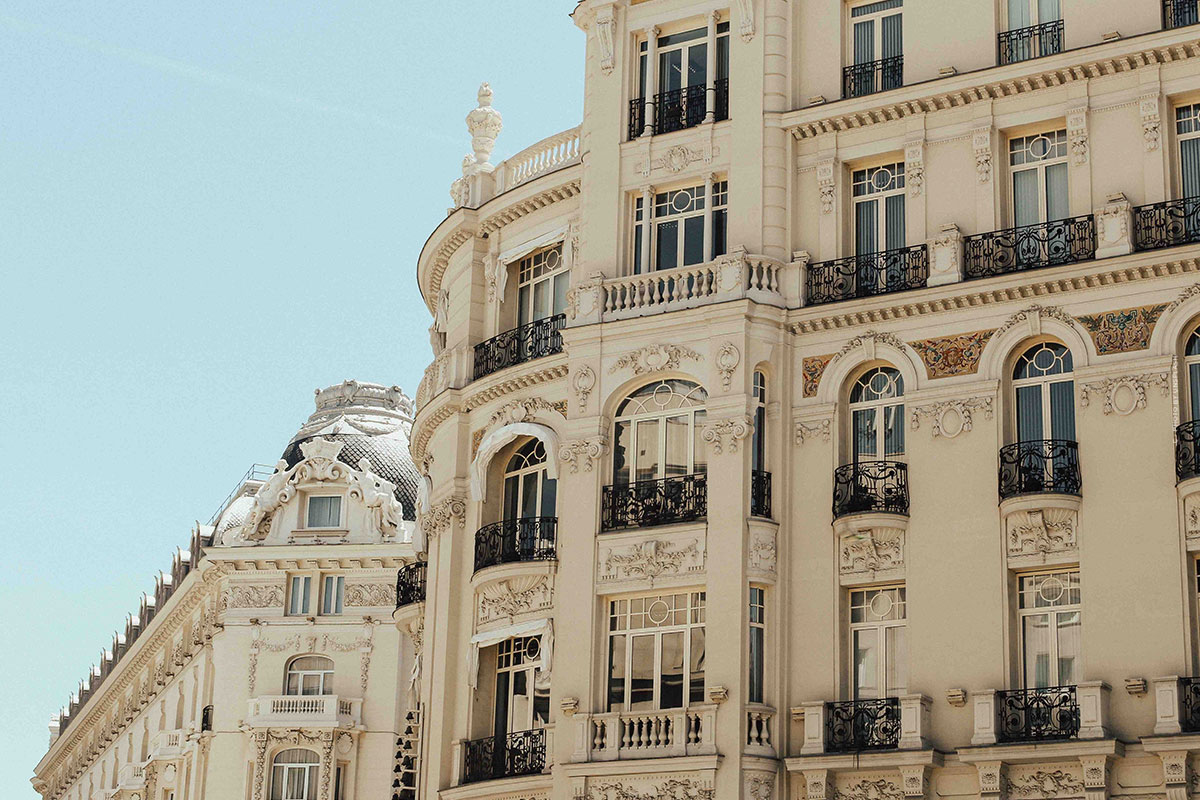 Living in Schwabing (Munich): Buying an apartment or plot of land – Tips on location, property type & price per square metre
Living in Schwabing – As a former bohemian and artists' quarter, Schwabing has established itself as one of the most sought-after and chic places to live in Munich and, together with the popular districts of Maxvorstadt, Bogenhausen, Nymphenburg and Grünwald, is on the list of the most sought-after places to live in Munich! Would you like to invest in a property in Schwabing as a capital investment? Buying an apartment, a multi-family house or a plot of land? Find out everything you need to know about living in Schwabing, from the most expensive streets to the most famous sights and the most sought-after house types and apartment types. Plus: All property prices at a glance – Welcome to Schwabing! Back to: Living in Munich.
Living in Schwabing: Former artists' quarter as Munich's chicest residential area
What was once an arts and culture district has now become one of Munich's chicest trendy districts. Centrally located in the north of the Bavarian capital, the residential area inspires above all wealthy heirs, successful investors and ambitious academics. No wonder: After all, the most exclusive apartments in Munich are at home here, life is exciting and the connections to the other trendy districts, such as Lehel, Bogenhausen & Co. are good. More about living in Schwabing in a moment.
Welcome to Munich: The capital of Bavaria
A high quality of life, low unemployment rate, booming economy and breathtaking nature make up the charm of Munich. Thus, not only couples, families and students can be enthusiastic about the romantic capital of Bavaria, but also entrepreneurs and investors. Munich is one of the most important business locations in Germany, along with Berlin and Hamburg.
Schwabing: Map & Location
The famous Schwabing district is located in the north of the city and borders Maxvorstadt. The Altstadt, Lehel and Neuhausen-Nymphenburg are also nearby. It is also home to the most expensive streets in Munich. The trendy quarter stretches from the Siegestor in the south to the Ring, bordering Freimann, in the north. In the east, the Isar forms the magical border to the next district and in the west everything up to Friedrichstraße and Mainzer Straße counts as Schwabing.
Here map and location of Schwabing:
Sights, Monuments & Co.
The district of Schwabing can look back on a long and eventful history. In the 19th century Schwabing was considered a city of art, where artists from all over Germany resided for decades. Even today Schwabing is known as a trendy district and inspires with its variety of monuments, sights, museums and parks.
Here is a list of some of the famous sights:
Catholic parish church St. Sylvester
Harrach-Schlösschen
English Garden
Lake Kleinhesseloher
Pacelli Palace
Leopold Park
Seidlvilla
Caution: Schwabing or Freimann? The subtle difference
Not all Schwabing is the same. Many real estate agents are aware of the hype of the trendy district and the rising real estate prices in Munich and so some real estate portals quickly claim that the property is located in Schwabing. So if you come across a property near the Allianz Arena or even near Müllberg, be careful. In this case it is no longer Schwabing, but Freimann. Both districts together belong to the twelfth district of Munich and so confusion is quickly pre-programmed.
Wealthy neighbours, German celebrities & successful entrepreneurs
If you too would like to buy a property in Schwabing, sooner or later you will ask yourself the question: Who lives in Schwabing? In the most expensive streets of Munich you will mainly meet well-off middle-aged employees. Retired older people and families with children, on the other hand, are seldom to be seen. In addition, just under 54 percent of all households in Schwabing are one-person households and couples live in just under 30 percent of the apartments.
Sightseeing: A tour through Schwabing
Schwabing is colourful, varied and above all one thing: full of life. While the Kleinhesselohrsee invites you to an exciting boat trip, the Leopoldstraße and Hohenzollernstraße inspire with their exclusive boutiques, traditional coffee houses and luxurious bars. Join us on our tour through Schwabing.
Kleinhesselohrsee: Relaxed leisure facilities in the north of Schwabing
You need a few hours break from the busy city life? In the south of the English Garden you can end your day relaxing on the shores of Kleinhesselohrsee. Small streams, beer gardens and the open-air swimming pool Ungererbad also delight, especially on hot summer days. And if you like it a bit more sporty, you can rent one of the many rowing boats and pedal boats at the Seehaus.
Here the view of one of the most beautiful lakes Munich:
Leopoldstraße: Cosy pubs and modern bars
Barschwein, Schwabinger 7 and The Cave – in Schwabingens Leopoldstraße the night turns into day. Whether it's a cosy after-work beer, an exotic cocktail or an indulgent coffee at lunchtime, Leopoldstraße is one of the liveliest streets in the trendy district.
See more on Streetview:
Hohenzollernstraße: Shopping mile of the extra class
It's too mainstream for you in the pedestrian zone? You prefer a place with selected shops where far less is going on? Then Hohenzollernstraße is the right place for you! Here, small street cafés are lined up next to each other, decoration shops inspire with excitingly decorated shop windows and the biggest fashion labels in the world are at home here.
Here is a walk through the shopping mile of Schwabing:
Real estate & prices per square metre in Schwabing
Hardly any other Munich district has such a distinctive reputation as the former bohemian and artists' quarter of Schwabing. Breathtaking architecture, elegant old buildings and eccentric art nouveau facades make the properties the most exclusive objects in the entire city. However, if you are looking for a villa, a semi-detached house or a detached house here, you are in the wrong place. Schwabing, as one of Munich's most densely populated districts, is the quarter of exclusive lofts, romantic maisonettes and spacious penthouses. This is also reflected in the prices per square metre.
Old building apartment in Schwabing East, English Garden & Co.
The most sought-after residential areas for condominiums can be found in the Schwere-Reiter-Strasse area. Here you can expect to pay around €8,000 per square metre. Prices are rising again on the corner of Schwabing Ost and Englischer Garten. Here, an apartment in an old building can quickly command 9,150 euros per square metre.
Schwere-Reiter-Straße: 8,000 euros per square metre
English Garden & Schwabing East: 9,150 euros per square metre
Average throughout Schwabing: 7,000 euros per square metre
In comparison: five years ago, condominiums here cost only 5,000 euros per square meter.
Newly built apartment: Schweren-Reiter-Straße & Münchner Freiheit
New-build apartments in Schwabing are in demand and are priced higher than apartments in older buildings. You can now expect to pay just under €10,000 per square metre for a new-build apartment on Schweren-Reiter-Strasse. In the Münchner Freiheit area it is around €9,500.
New apartment in Schwabing: 10,000 euros per square metre
Rent apartment, house and land
Not only have purchase prices risen, but so have rents. An existing property currently costs between €18 and €19 per square metre and a new build property just under €20 per square metre. Unless you decide on a property directly at the English Garden. Here, a rented apartment can quickly cost 27 euros per square metre.
Property at the English Garden: 27 euros per square metre
Given the rental prices, you're probably thinking: why not buy an apartment building and then rent it out lucratively? In fact, we currently advise against it. Although rental prices have risen, the rapid increase in purchase prices has hardly any effect on the return. You can't make up for the twice as high purchase prices even with the five euros extra rent.
Existing property: 18-19 euros per square metre
New build property: 20 euros per square metre

Conclusion: Living in Schwabing
Living and dwelling in Munich – many dream of this. Schwabing in particular can look back on a long and eventful history. This is not only evident from the many sights, but also from the large number of apartments in old buildings, the romantic architecture of bygone times and the many art nouveau facades. As a chic trendy district of Munich, Schwabing is also very well connected to the other parts of the city, making life here exciting and varied. While the high rental prices encourage you to buy an apartment building, we advise you not to. It is much better to invest in your own holiday apartment or in an exclusive penthouse as a permanent residence. An experienced real estate agent not only accompanies you through the entire purchase process, but also advises you on the topics of taxes and real estate, renovation and modernization with craftsmen, architect & Co, as well as real estate valuation and off market.
Munich: Real Estate in Bavaria
Munich is the most populous city in Bavaria and the third largest municipality in Germany. With around 4,800 inhabitants per square kilometre, the Bavarian metropolis is also the most densely populated municipality in Germany. The figures confirm the population growth. More and more people want to live in the Bavarian metropolis. The proximity to the Alps and neighbouring Austria make Munich very attractive.
Real estate in Munich
Munich counts itself as one of the economic metropolises of Germany. It is also famous for its high quality of life and the surrounding nature. Skiing in the Alps or hiking, as well as countless lakes for summer activities are in the immediate vicinity, not to mention the Italian coast in the south.

Living in Munich: Popular districts & residential areas
In no other German city is housing as expensive as here. Experts agree that a property in Munich in the right neighbourhood is a safe investment. But what does 'right location' mean in Munich and what kind of investment should one expect to make in order to buy a decent apartment or a luxurious house in the capital of Bavaria? We answer these questions here! To the overview: Living in Munich

Sell, buy and live in Munich
More and more people want to live in the Bavarian metropolis. The proximity to the Alps and the neighbouring country Austria make Munich very attractive and also the individual districts have a lot to offer. While Lehel and the old town convince with their historical charm, the residential areas of Bogenhausen and Schwabing inspire with their variety of well-kept green spaces and parks. The vibrant Maxvorstadt and the elegant Nymphenburg are also among the most attractive places to live in Munich. Do you want to sell your apartment, your apartment building or your own property here? With our free guides on selling real estate in Munich, you are well prepared. To the overview: Selling real estate in Munich.

https://lukinski.com/wp-content/uploads/2021/04/schwabing-muenchen-bayern-wohnen-leben-immobilien-kaufen-wohnung-grundstueck-haus-mehrfamilienhaus-altbau-himmel.jpg
800
1200
Laura
/wp-content/uploads/2023/09/lukinski-real-estates-immobilien-logo.svg
Laura
2021-04-22 00:47:58
2022-03-01 10:14:54
Living in Schwabing (Munich): Buying an apartment or plot of land – Tips on location, property type & price per square metre