Fireplace & stove: models, price, decoration, heating – Modern living
A fireplace provides relaxation, a sense of well-being and warmth. Therefore, it is not surprising that fireplaces and other stoves are at the top of the wish list of builders, because heating with wood is popular. Especially on cold days there is nothing better than to snuggle up in front of a crackling fireplace bursting with warmth and enjoy the time. There are many different types of fireplaces. From open and closed to tiled or pellet stoves that all have advantages and disadvantages.
The basics – fireplace as a feel-good zone and focal point of the living space
A fireplace requires a certain amount of expertise that should not be underestimated. Especially when deciding which fireplace is the right one for your home, you should inform yourself in detail about the different types of fireplaces and how they are used.
General knowledge of fireplaces – flue, emission values & the ecological balance sheet
First of all, you should know that every fireplace needs a flue. Without a flue, also a chimney, a fireplace is not a fireplace. The absolute exception are bioethanol fireplaces, but since these do not cause smoke and therefore do not require a flue, they are strictly speaking not considered a fireplace. The district chimney sweep clarifies what a flue has to look like. He is also responsible for the acceptance of the finished fireplace. If you want to install a chimney in the house you have bought, you must first find out exactly whether a flue was installed during construction. If this is not the case, the whole thing is more difficult than thought and they may have to resort to an outdoor vent.
Tip! Heating system in comparison
Save up to 55% costs (heat energy)? Tip! Not only already, but practically? Save energy with the heating system in your property. Use the next time for renovation or your upcoming new building. Here you will find our guide heating systems: solar, oil, gas, heat pump, pellets in comparison and as extra, state subsidies. Continue reading here:
Fireplace in modern condominium(Berlin):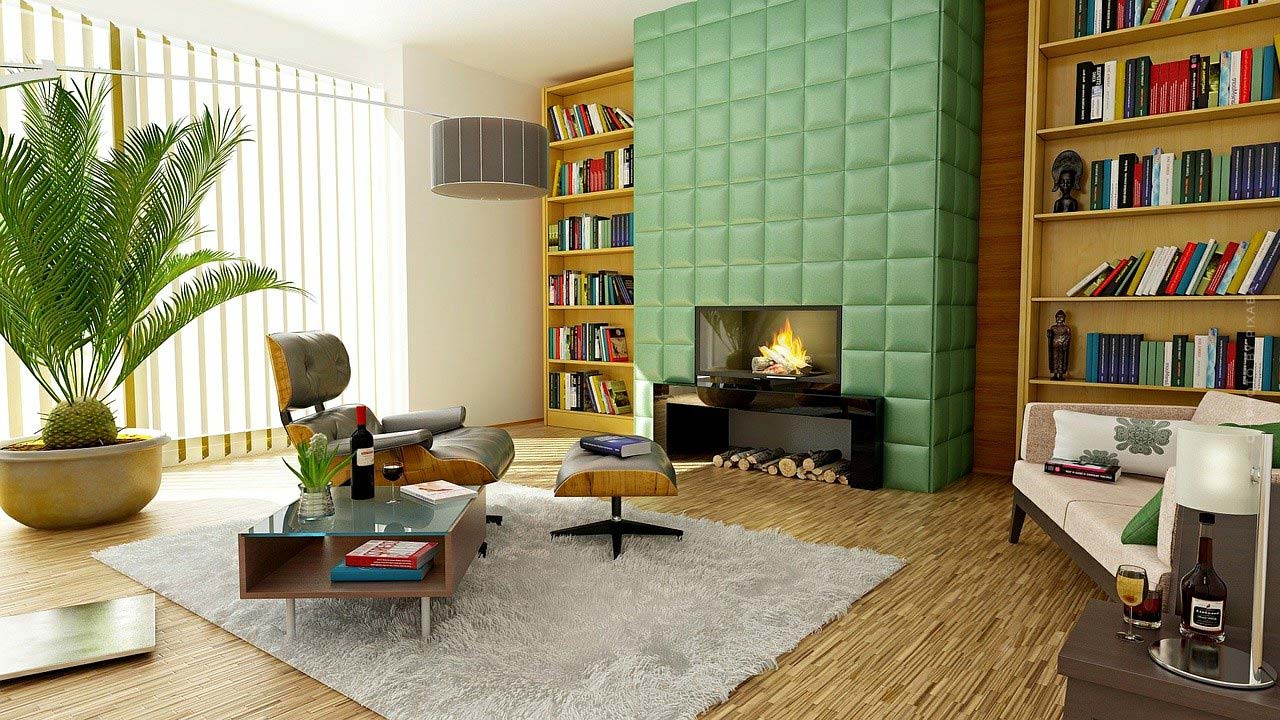 Fireplace integration country house(Mallorca)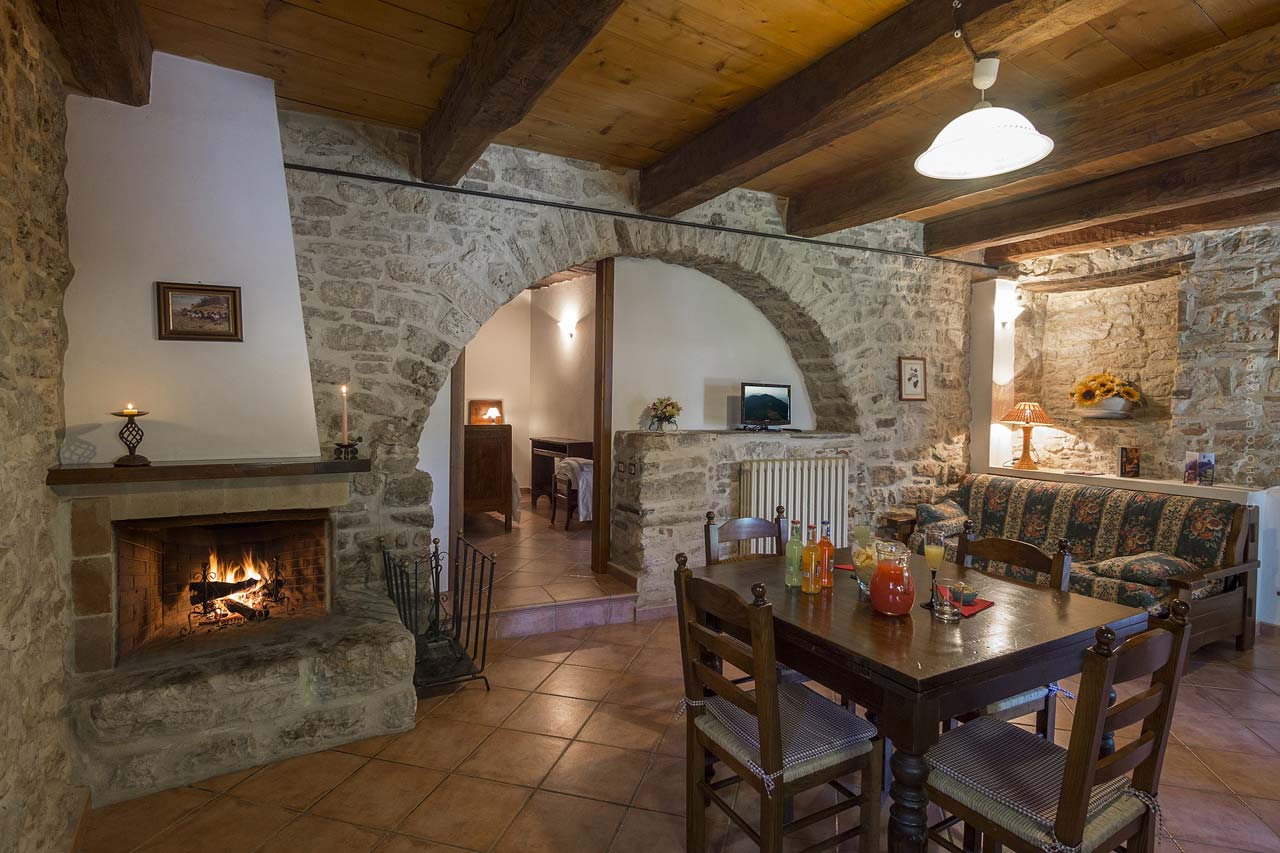 The next question is whether to choose a fireplace with or without a door. This has not only optical differences but is crucial for the functionality of the fireplace. To use a fireplace without a door only for the purpose of the crackling effect is far from modern and should be avoided not only for the protection of the environment but also for your own health. These fireplaces have not only a shocking fine dust emission but also a very bad ecological balance. Because of this, it will no longer be permitted to own a fireplace without a door from 2024. By then, a fireplace must not only have a door and a filter against fine dust, but also proper emission values. This is prescribed by the regulation BImSchV (Federal Immission Control Ordinance). So if you are thinking about a fireplace now, you don't need to consider a version without a door. Fortunately, there are still great alternatives to not lose the crackling effect.
Fireplace models – a question of taste & functionality
There are many different fireplace models, but when choosing a fireplace, you should not limit yourself to the visual aspect and also consider the different functions of a fireplace. Which fireplace model best suits your property therefore depends on many different factors and your requirements.
Glass fireplace – cosiness factor and campfire atmosphere
Of course, the rule with fireplaces is 'the more you see of the fire, the higher the cosiness factor'. Therefore, a glass fireplace is a great alternative to a fireplace without a door, as it has almost the same effect. A glass fireplace looks most cosy with three open sides, as this way the fire can not only be seen from every side, but also the cosy light spreads everywhere. Such a glass fireplace is made of special glass in the form of glass ceramic. This gives the same effect as a campfire. There are such fireplaces even without a visible handle on the glass window, which makes the whole thing even cozier. For this, however, the fireplace must be installed in a recessed position.


Hanging fireplace – individual and danger reducing
A hanging fireplace is also an alternative that should not be underestimated. This model originally comes from Scandinavia and offers a great variety, as it is not bound to one corner in the room. The fireplace can be mounted anywhere in the room on a wall and thus also heat all around. In addition, the risk of burns to children and animals is greatly minimized as the fireplace is not hanging within their reach. Firing, stoking and cleaning is also easier with this model, as you don't have to bend down to the floor, but can work at eye level – you'll even be spared the backache.
The Danish fireplace – the classic with personalization
The Danish fireplace is the last model that has already established itself as a classic in just a few years. It is the continuation of the ordinary stove and is now available in many variants. It has been equipped with a larger viewing window, which creates more cosiness. It also has a new modern technology, a combustion chamber that increases the efficiency and self-closing doors. A big advantage of this stove is that it is not permanently installed, so it can even be moved. Danish fireplaces are now available for turning, with an additional heating plate, but also some that can be heated with pellets, gas, brown coal or hard coal. An all-rounder that is suitable for every house and can be individually adapted to the needs.
Fireplaces as heating systems – stoves, tiled stoves and gas fireplaces
Of course, you don't just want to use your fireplace to warm your soul and your living room. A fireplace can be used in many other ways. This includes, among other things, heating the whole house and not just one room. Of course, this includes special pipes, pipes – and energy supply systems.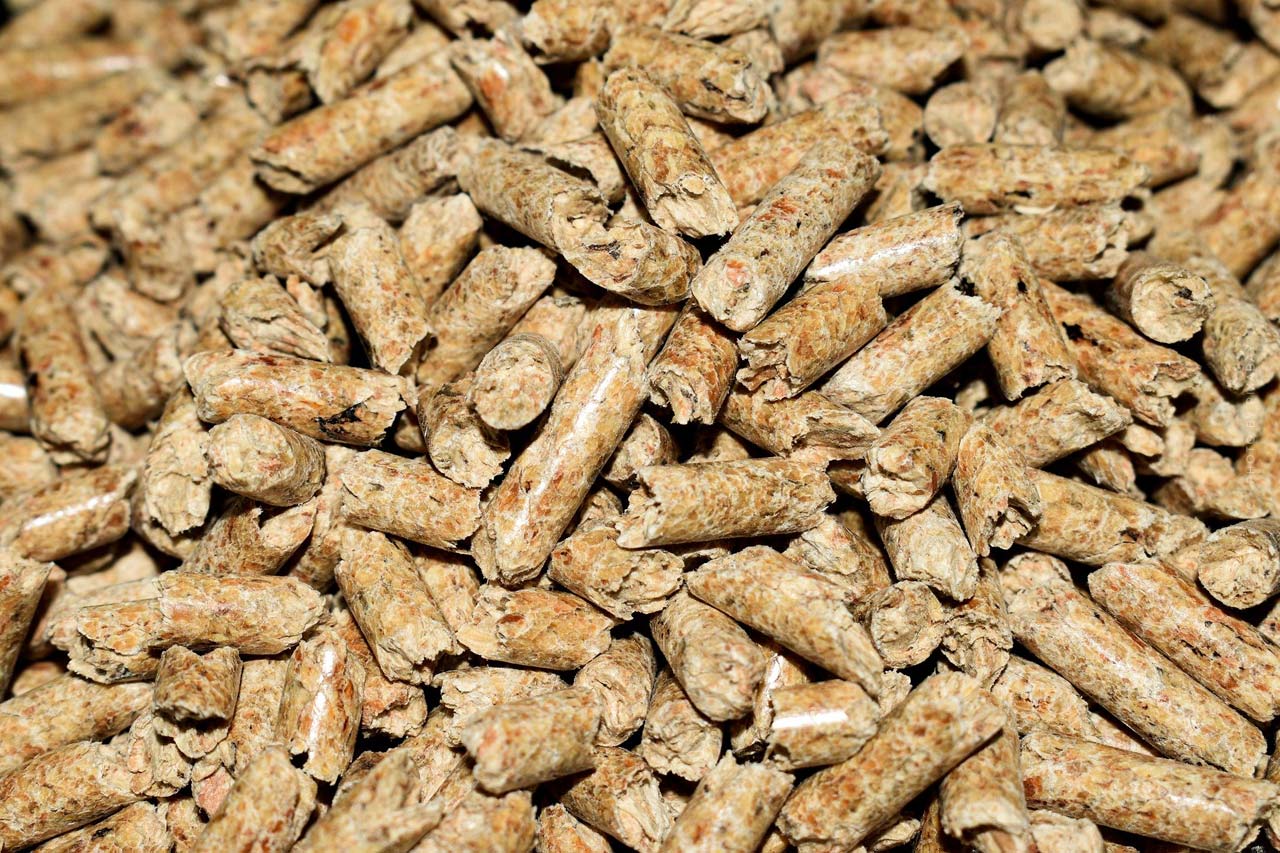 Pellet stove as a heating system – energy efficient and environmentally conscious
The first way to use your fireplace as a heating system is the pellet stove, in which you heat not with wood but with pellets. Such a fireplace is particularly suitable for energy-saving houses. It is heated with wood pellets which are made from wood waste such as sawdust. They have a much higher efficiency, because they burn longer than the same amount of wood. To heat the whole house with such a fireplace, it must be connected to the hot water supply. The advantage is quite clear that a fireplace with a heating function not only protects the environment, but also the household budget. Unfortunately, the installation of such a fireplace is very costly, which is why the appearance is often neglected and there is only a small window. The coziness falls by the wayside, but it is always nice and warm everywhere and without a guilty conscience. Complementary to such a heating system is a solar system on the roof, which can heat the water in the summer. For such a system, a hot water tank with a minimum capacity of 1000 liters is needed, but it fits well in the basement.
Gas fireplace as a heating system – modern and uncomplicated
But also with a gas fireplace it is possible to heat the whole house and this even offers some advantages. For one thing, the cozy factor is not lost, because the flame can flicker peacefully behind a glass door and delight her heart. Behind the façade, however, there is a sophisticated system of ventilation heating that can be used throughout the entire house. This fireplace is operated with natural gas as well as with propane gas, which may be installed in a liquid cartridge with up to 11 kilograms. According to the manufacturer, this lasts up to 25 hours and provides heat. Another advantage not to be sneezed at, however, is that the fireplace and the air remain clean. There is no soot, the fireplace rarely needs to be cleaned and there is virtually no fine dust. And despite all this, not even the efficiency suffers, because it is at a respectable 70 percent. An alternative that you should definitely think about.
https://www.instagram.com/p/Bfyops-FvtU/?tagged=gasfireplace
The tiled stove as a heating system
Probably the oldest model among the stoves is the tiled stove. However, its history proves its effectiveness, because it can heat up for between 12 and 24 hours and thus provide cosy warmth. Wood, pellets or even coal are burned here. In the meantime, even windows can be found in the tiled stoves, as the feel-good feeling has simply become too important and consumers can no longer do without it. The efficiency can also be seen, because a tiled stove burns its fuel completely. In addition, tiled stoves have the reputation of being particularly comfortable, as the radiant heat is even and the air layers are not confused by it. So the tiled stove should also be considered if you are looking for a fireplace with heating function for the whole house.
Outdoor fireplace

Firewood: Do-it-yourself, chopping & stacking
Firewood & Fireplace Wood Storage – Larger quantities of firewood, are often stored on properties. The garden or a barn are often used for storage. Larger quantities of firewood, once stored on a property, must be stored in a fire protected location. This measure is regularly inspected by a chimney sweep. In this article you will find tips and videos on storing, DIY, stacking and chopping firewood for your fireplace:
Build your own fireplace?! Video tutorial: Installation
So you can also build and connect your fireplace yourself.
Heating guide: types, prices & comparison
Heating & Types – The topic of heating is not only interesting for builders, but also for property owners. After all, heaters are not only necessary in a property, they are also required by law. Which types of heating are there, how do they have to be maintained and are there legal subsidies for the construction of certain types of heating or do the costs have to be paid completely by the owner? Especially when building a house or renovating and modernising, the heating system plays a decisive role, because a large part of the later running costs depend on it, for you or for your tenants.
When deciding on a heating system, a number of things need to be considered, as there are major differences. Depending on the property, it must be decided individually which system is best suited to efficiently heat the entire property. The systems differ not only in environmental friendliness, but also in efficiency and price. Solar, oil, gas, heat pump, pellets:
https://lukinski.com/wp-content/uploads/2018/09/kamin-stoffe-einrichtung-deko-idee-wohnzimmer-haus-einfamilienhaus-holz-material-ideen.jpg
566
848
Laura
https://lukinski.one/wp-content/uploads/2023/01/lukinski-logo-real-estate-investment-financing-1.svg
Laura
2020-05-21 15:01:58
2022-03-01 09:34:57
Fireplace & stove: models, price, decoration, heating – Modern living