Selling property in Hafen City (Hamburg): House, apartment & land on the Elbe – Tips
Selling property in Hafen City – selling an apartment, apartment building or your own property. Sell your property in Hamburg-Hafen City! The private house sale is more attractive than ever due to the low interest rates, because who knows when the next real estate bubble will burst? You want to sell your property in Hafen City? The modern district in the centre of Hamburg is in no way inferior to the older districts such as Rotherbaum, Blankensee and Othmarschen! Learn everything about the selling process, property valuation and off market here. Welcome to Hamburg-Hafen City! Back to: Selling real estate in Hamburg.
Hamburg-Hafen City: Luxurious residential area in the city centre
Hamburg is not only home to Germany's largest port, but also to a large number of major companies, publishing houses and media agencies. The Hanseatic city impresses not only with its strong economy, international flair and growing job market, but also with its many chic districts. Whether family, single, student or entrepreneur – everyone feels at home in Hamburg. While families prefer the quiet Rotherbaum, singles and couples enjoy the colourful city life in HavenCity. And the city's suburbs on the edge of the Elbe also have something to offer.
Back to Real Estate Hamburg.
District: map and location
The Hafen City district is located in the heart of Hamburg and lies to the south of Hamburg's old town. The districts of Rotherbaum and Harvestehude are also not far away. The Hafen City district is highly modern and has only recently been created. Since 2003, the redevelopment of the Hafen City district has been taking place in the centre of Hamburg. Among other things, new residential areas are being created here between Kehrwiederspitze and Elbbrücken. Ten city quarters with modern residential buildings are being built in the former port area.
The Überseeboulevard also offers numerous shopping opportunities. The nearby playgrounds make this district family-friendly. The highlight of the district is the Elbphilharmonie. You can marvel at the modern architecture of glass and steel on the ViewPoint viewing platform at Baakenhafen.
Reading Tip! Hamburg: The most expensive streets
See more here in Streetview:
Sell real estate: Apartment, house, apartment building
You want to buy a property and are now in a hurry with your current property sale? Or you want to buy a multi-family house in order to rent it out lucratively? Whatever the reasons are: The private sale of real estate is always associated with many risks and sources of problems. We therefore recommend that you contact a real estate agent you can trust. A real estate agent will not only assist you throughout the entire selling process, but will also support you in the areas of research and market analysis. The real estate agent you trust will also advise you on the topics of taxes and financing, and real estate prices in Hamburg are also nothing new for him.
The selling process also varies depending on what type of house or apartment it is. You can find our free tips and guides here.
Before the sale, however, the valuation of the property must first be carried out:
Real estate valuation: Valuation for the sale of real estate
The valuation of the property is one of the most important steps. This is where the purchase price is determined. Important: The purchase price should always be set realistically. If the purchase price is too high, you will scare off potential buyers. If the purchase price is too low, you are giving away money unnecessarily. When determining the value of the property, it is not only the year of construction, the equipment and the surroundings of your property that are important, but also other factors.
Learn more here:
Selling real estate in Hafen City: With or without an estate agent?
Selling a house in Hafen City without making it public – how is that supposed to work? A "Diskret-Makler", knows how to bring the two worlds together. In most cases, maximum discretion also has a positive effect on the selling price and the speed with which a property changes hands. After all, the entire neighborhood doesn't have to know that something is happening with the owner next door.
For an off-market broker, discretion is paramount
In the international real estate market, this method of working has long been known and appreciated as a "secret sale". And this without renouncing the classic virtues of a serious and customer-oriented real estate agent.
Finding a broker: What do you need to look out for?
Make sure the agent has proven experience in selling your particular type of property. The agent should be familiar with the area where your property is located and being sold. He should also have a file of prospective buyers. The initial appraisal of your property should be free of charge. Very important: Your good feeling towards the real estate agent already in the first conversation!
Real estate sale procedure: apartment, land & apartment building
Whether you are selling a property as an investment or for your own use, it is best to sell your property with an expert at your side. Do you know all the points that need to be considered here? How does the process of selling a house work? Modern Hafen City, elegant Blankensee or exclusive Othmarschen: The procedure of a property sale remains the same in all districts.
Read more here: Selling property in Hamburg
Here is an overview of the most important steps:
Realistic time planning and considered strategy for the sales phase
Sale with or without a broker?
Do you have all the documents for the sale?
Is your property ready for sale?
Is the sales price you have set realistic?
… now it goes into the sales phase
Plan marketing strategy for the property and place targeted advertisements
Establish contact with interested parties and prepare for questions
Prepare for questions and establish contact with interested parties
Arrange and carry out viewing appointments and market the property convincingly
Sales talks with interested parties and checking of creditworthiness
… now comes the sales processing
Draw up purchase contract and prepare for signature
Appointment for notarization at the notary and handover to the new owner
Real estate data: Type of house, living space, year of construction
Describe your property! This is not only important for the creation of the exposé, but also for the property valuation. Enter the relevant data of your property in our online form. The more information you provide, the more accurate your result will be.
Real estate type
Size of the plot (m²)
Layout of the plot
Living space (m²)
Number of floors (without kitchen, bathroom)
Age of the property
Planned sale (date)
Location (postcode, street, house number)
… or simply rate online
Did you also know that you can increase the value of your property with renovation, refurbishment & Co. We recommend that you consult the craftsman and architect you trust. This way, the modernisation will be a complete success and you can enjoy a higher purchase price!
Analysis: Fast evaluation & reliable results
We analyze your real estate with and without land. Our expert determines the value of your property based on experience, regional characteristics and through our extensive database. If you have any questions, we will contact you by phone. Start your property valuation on Lukinski now.
Quick evaluation
Simple overview
Flexible via mail or telephone
Reliable results
High quality market analysis
Evaluation: Recommendation for the right purchase price
You will receive your individual assessment from our expert by e-mail. This way you have all the important information in writing. After sending your property data, you will receive your property valuation by e-mail. Optionally, we even buy your property directly!
Find out the price of your property
Appraisal of condition, location and equipment of your property
Valuation under consideration of current price analyses
Recommendation for the optimal selling price
Direct purchase possible
Real estate valuation: price determination according to type of construction and square metre
What are the items that make up the market value? The fact is that the market value of your Hafen City property is the basis for the offer price. The market value is not only based on the pure material value of the house or apartment – i.e. the costs for construction, renovations, modernizations. For example, the location in which you want to sell a property in Hafen City is decisive for the asking price. The amenities and the respective demand at the property location are also relevant factors when it comes to the market value and thus your highest possible asking price.
There is no simple formula for determining market value. Rather, it is an expert or appraiser who provides an informed estimate based on various documents. In order for the appraiser to work properly, he or she needs, among other things.
Field map of the property/house
Rental agreements (for a rented object)
Land register excerpt
Construction drawings
Tip! Find here even more info & tips around the topic of evaluating a house.
Valuing your property: these are the things that matter
In real estate valuation, it is not only the material value of the property that is important, but also the surroundings, the infrastructure, the year of construction and the equipment of the property. The connection to schools, supermarkets and hospitals also plays an important role.
Here are all the factors at a glance:
Object data of the apartment (year of construction, size)
Interior equipment
Building condition and facilities
Modernisation measures (keep invoices ready)
Individual object criteria of your apartment
District and local accessibility (school, supermarket, public transport, etc.)
Price estimation without an expert?
Correct pricing for your property in Hafen City? A matter for the expert! Whether it's a historic half-timbered house in Rissen, a luxurious villa in Harvestehude or a freshly renovated maisonette apartment in Hafen City – he evaluates without personal sensitivities and passions. He knows the regional price level and can estimate how the current condition of your property affects the price. That's why we help you find the right price!
Real estate valuation – Real estate and real estate agent
Preparation phase – real estate and broker
Sales phase – interested parties and viewing
Sales processing – contracts and notary

Conclusion: Selling a house and apartment in Hafen City
Solid building fabric with mostly upscale furnishings, the best infrastructure, a quiet location and proximity to the center of Wiesbaden characterize the Hafen City district. These are ideal conditions for selling a property at the highest price level. An appraiser knows best what needs to be considered especially when selling high-priced and sought-after properties in Hamburg-Hafen City.
Hamburg: Real estate in the Hanseatic City
Hamburg is the only metropolis in Germany that offers a port feeling. Every day, thousands of containers reach the city via the port facilities. That is why so many people are drawn to Hamburg. Not only is there a flourishing Hanseatic economy, Hamburg is also home to major media houses, advertising agencies and, of course, a correspondingly large number of real estate agents. Especially the Elbphilharmonie with its unique architecture stands for Hamburg.
Hamburg property market: Overview
Many apartments, lofts and penthouses offer unique views. Perfect for people who work a lot and therefore seek relaxation within their own four walls. Hamburg is not only the hub of the global economy, but with a high standard of living, impressive architecture, a diverse culture and a good geographical location, it also offers an attractive place to live for families, singles, couples or entrepreneurs and investors.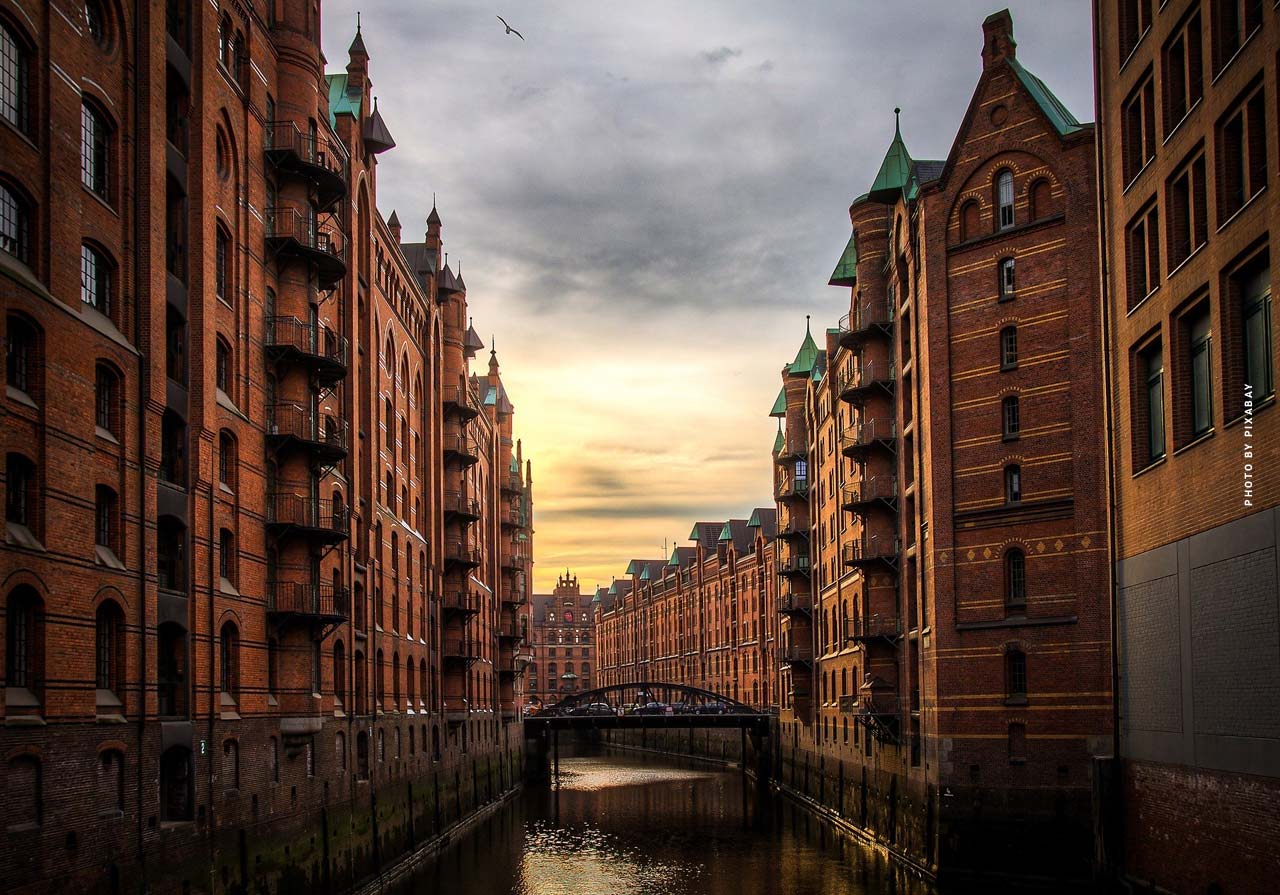 Living in Hamburg: Popular districts & residential areas
The Hanseatic city, Germany's pearl in the north, is full of life and forms a centre for business and lifestyle. While the Elbe suburbs inspire with their proximity to the shore and the many villa districts, HafenCity and Speicherstadt enjoy great popularity due to their central location. Historic Harvestehude, culturally upscale Uhlenhorst and charming Winterhude are also among the most attractive places to live in the city. Find out all about the prices per square metre and properties in Hamburg's most sought-after districts here. Read more here: Living in Hamburg.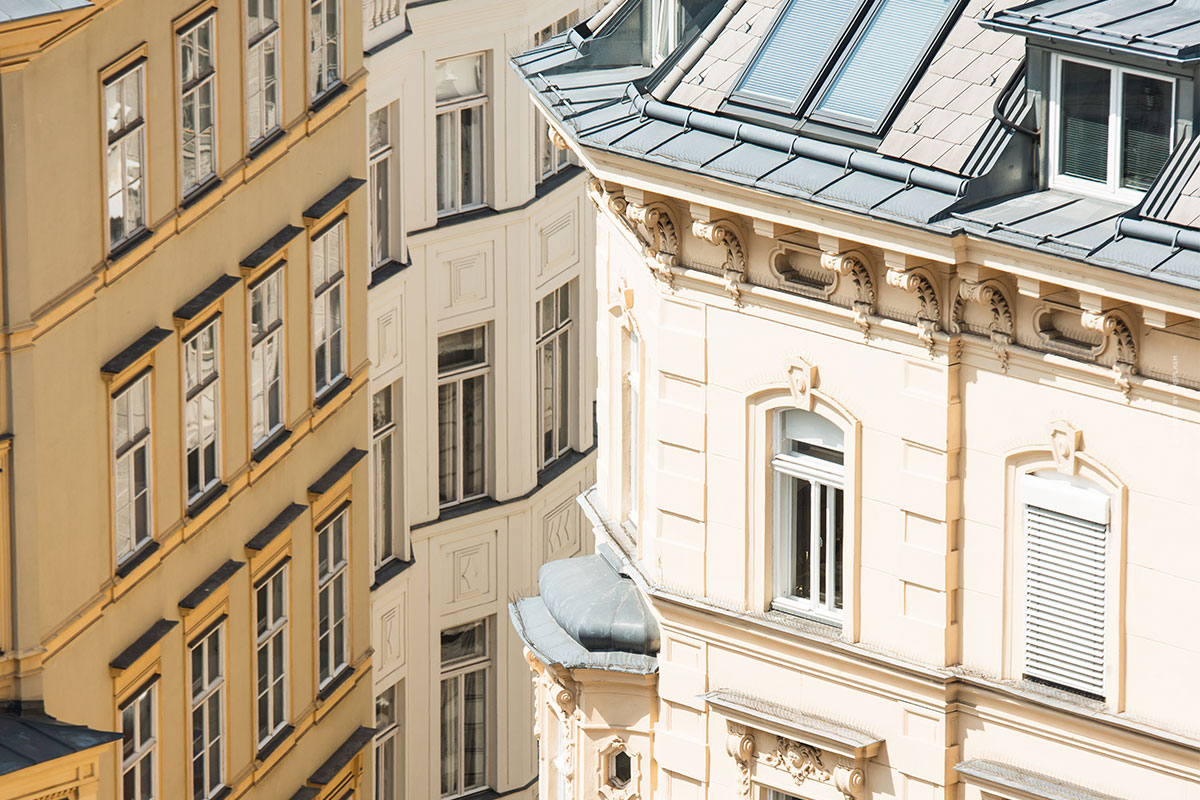 House, apartment and land for sale in Hamburg
While Othmarschen and Rotherbaum impress with their historic charm, the residential areas of Blankenese and Rissen delight with their views of the Elbe. And the modern Hafen City and progressive Harvestehude also enjoy great popularity. Do you want to sell your apartment, your apartment building or your own property here? With our free guides on selling real estate in Munich, you'll be well prepared. Plus: everything you need to know about property valuation, estate agents & the process. Click here for the overview: Selling real estate in Hamburg.

https://lukinski.com/wp-content/uploads/2019/08/innenstadt-mainz-wiesbaden-hattersheim-kirche-marktplatz-freie-wohnung-zu-kaufen-vorbestellen-2020-fachwerk-altbau.jpg
760
1280
Laura
/wp-content/uploads/2023/09/lukinski-real-estates-immobilien-logo.svg
Laura
2019-09-08 09:09:21
2022-03-01 08:53:03
Selling property in Hafen City (Hamburg): House, apartment & land on the Elbe – Tips