Rent house / apartment house for sale: Location, condition, valuation, broker, taxes + All steps in selling
Rent house / apartment building sale 2023 – You want to sell your rented house and have questions about the process, real estate agents, valuation and appraisal of your apartment building? Here you will find all the important answers to the first questions and the complete checklist for the sale, in 18 easy steps. First get to know the rough valuation and further (link to article), the 3 typical valuation methods; if you want to know them. Then follows a price comparison, between A, B and C location rental houses and the entire checklist, with all steps in the sale, including taxation (speculation tax for rental house). You want a valuation from us, with direct purchase option? With pleasure, here you will find my contact details.
Sell rental house (apartment building) 2023: How it works
Brief definition: A rental house or apartment building is a rented property (multi-family house, two-family house, also a single-family house) owned by one owner – i.e. not a homeowners' association. That means prospective buyers are investing in what is usually a more substantial project. That's why I've written this little extra guide for you on the subject of selling an apartment building.
Not everyone has experience in the sale of real estate and apartment buildings, some are also facing their very first real estate sale, often heirs who are overwhelmed with the management of such a property, which is too far away or for other reasons should be sold.
Before the first sale, there is of course a lot to know, already with the (important) valuation! Learn the basics here.
They do not sell to owner-occupiers. Investors and capital investors who invest in rental houses calculate and compare key figures. The better prepared the sale is, the more profit you can achieve.
For apartment buildings, 3 key factors apply:
Location of your property: location and development
Condition of the apartment house: repairs and renovation
Tenants, leases and vacancies
Location of your property: location and development
Sellers have many questions, but one of the most important for many is "how much is my rental home worth"? Ultimately, the real estate market, like all other markets, is about supply and demand. Therefore, the valuation includes on the one hand, the property itself (object of sale) and on the other hand, the demand side (prospective buyers).
Location check: city, district, street, house number
Location (city, neighborhood, and street) – the most important aspect, whether it is an apartment building in the form of multi-family, single-family, or two-family, the location of your property has the greatest impact on the price of the land and therefore the overall valuation of your home.
Land prices
What does that mean? A simple example: An apartment building in a poor C-location (for example Duisburg in NRW) is less interesting for buyers than a good B-location property (Essen in NRW). Accordingly, property prices in C-locations are lower. In B-locations, the demand is much higher, as are the land prices. Learn more about real estate location here.
More on this in a moment, in the calculation example Munich vs. Duisburg.
Selling time
Apartment buildings in A-locations (such as Hamburg) are sold quickly, given a realistic valuation and a good network. Especially in Berlin, Düsseldorf, Frankfurt, Hamburg, Cologne, Munich, Stuttgart and other cities with universities, colleges and good general development. It is the same in B-locations, if the "price" is right. For apartment buildings in C-location, the sales process can take a little longer.
At realistic selling price:
A-location like Hamburg – Sold quickly
B-location like Essen – Sold relatively quickly
C-location like Duisburg – Relatively long (sale above price)
Fast ideally means with valid buyer that you in 2-3 weeks at the notary.
Tip: Confirmation of financing from prospective buyers
A tip beforehand: Before you invest a lot of "time" in prospective buyers, have them show you a financing confirmation from their bank. Here, the financing amount of X, for object X, was already approved in advance by its bank.
District and development
After looking at the macro situation, the next step is to look at the meso situation, the specific district. Of course, not only the situation / development of the city (population development, demographics, economy,…) plays a role, but also the development of the district is taken into account in the valuation.
In the last step, it goes to the micro location, the specific street and house number of your property.
So, if you want to make an evaluation of your rental house, with expertise of a third person, you will have to disclose the address – so look for trustworthy partners with references.
Valuation is only possible with address (location) + inspection (condition)
Just think of the difference between an apartment building, on a busy main road and just 200m away, the apartment building, on the urban green space.
Same street, different quality and land prices
Here is a small, interesting comparison:
Selling price in Munich / Leipzig / Duisburg – comparison!
The effect of the location on the value of the apartment building is correspondingly large. As an example, let's compare an apartment building with a living space of 400 square meters, with a similar year of construction and condition. 400 m² in C-locations like Duisburg (NRW), B-locations in Leipzig (Saxony) and A-location in Munich (Bavaria).
Munich:
District: Lehel
Offer price: 6,671,000 euros
Difference Leipzig: + 4.8 million / + 259 %.
Difference Duisburg: + 6 million / + 871 %.
Leipzig
District: Lindenau
Offer price: 1.860.000 Euro
Difference Munich: – 4.8 million
Difference Duisburg: -1.2 million
Duisburg
District: Hochemmerich
Offer price: 687.000 Euro
Difference Munich: – 6 million
Difference Leipzig: – 1.2 million
The difference between an apartment building in Munich (A-location) and Duisburg (C-location) is therefore a considerable + 871 %.
After the location follows a closer look at their apartment building.
Condition of the apartment house: repairs and renovation
The more work a property does, the less investors want to spend. The less work, the more investors are willing to pay – a simple and sensible rule of thumb.
Accordingly, the second major value factor is the condition of your apartment building. Has everything been maintained or is there perhaps even a backlog of renovations in the old apartment building? Depending on how extensive the repair measures are, this must be included in the offer price.
Old existing properties – Whether built in 1920, 1930 or 1960, old properties have their own individual defects and disadvantages compared to new buildings. Everything about the building fabric, masonry, heat and sound insulation, and which repairs and defects you as the owner must expect.
The older a property is, the larger the list of defects becomes. In this guide, which I actually wrote for buyers, you will find the typical set of properties listed by decade.
Evaluate rental house: get to know methods
Market value, valuation and purchase price of your property – If you want to sell your rental house, then it comes down to one thing: An informed, market-oriented, realistic purchase price.
To give you a first impression of the complexity of location, market value, comparable properties, building fabric & Co. and to help you avoid mistakes when selling, we have written this guide on the subject of valuing multi-family houses for you. Value factors, location, equipment, market value, realistic price: This is how you can value your property.
A 1A comparison from Leipzig, effort in redevelopment (for buyer side) or maintained existing property, the difference is immense.

Tenants, leases and vacancies
Factor 1) location, factor 2) substance, the third major weight in the valuation are the tenants and the leases when it comes to the sale of apartment buildings. The tenant list and tenant history plays the central role. Which tenants do you have in the house? What conditions have been agreed and how do the tenants meet their payment obligations?
Not every house is fully rented, some also have vacancies. The location of the property also has an effect here; in a C-location, the vacancy rate is naturally higher than in a good B-location or in an absolute prime location, the A-location, where living space is always in short supply.
With regard to tenants, but also with regard to the condition of the property, sometimes documents and records are needed for the specific valuation. Very experienced real estate agents, investors and developers, is enough to visit the house.
You'll learn more about this in a moment, in the 18 Steps to Selling.
Lastly, an important question for those selling for the first time:
Sell with or without a real estate agent?
For those selling for the first time, a good and experienced real estate agent is essential.
In fact, the truth is that a broker takes a lot, really a lot of work off your hands.
In your rental house not about one, simple condominium, which can be put on a real estate portal to find buyers who buy for personal use, a correspondingly high number of buyers.
Rental houses are more likely to be brokered within personal networks, experienced real estate agents, with good reputation and good buyer network from investors.
In fact, a large part of real estate is brokered with real estate agents, especially when it comes to large properties, apartment buildings or even new buildings with many residential units to be sold.
If you make mistakes when selling your property, you will pay an expensive price. Professionally presented properties sell best. That's why real estate agents achieve the highest sales prices. On average, 72% of all properties are sold through brokers (source: German Federal Statistical Office). Here is a look at the major cities:
However, it is important to know the steps in the sale, so you can find good and experienced real estate agents for your sale. With this knowledge, you can also increasingly build your own network, for example, if you intend to participate in the real estate market more often in the future.

Step by step: checklist sale
Now that you've learned a lot about the value or appraisal of rental houses (and apartment buildings), it's time to move on to the actual sale of a house. Regardless of whether it is a single-family house, a two-family house or a multi-family house, all types of rental houses are ultimately sold along the same path, which leads through 18 steps – unless you happen to know a private buyer and can thus skip individual steps such as the exposé, communication with interested parties and the viewing.
So they sell in the apartment building in 18 steps:
Preparation: prepare and evaluate rental house
Prepare property and sale
Sales phase: prospective buyers and negotiation
Market property and find buyers
Sales processing: rental house handed over
Purchase contract until handover
Good luck with the sale!
You have questions, want a valuation from us, with purchase option? Very much, here you will find my contact details.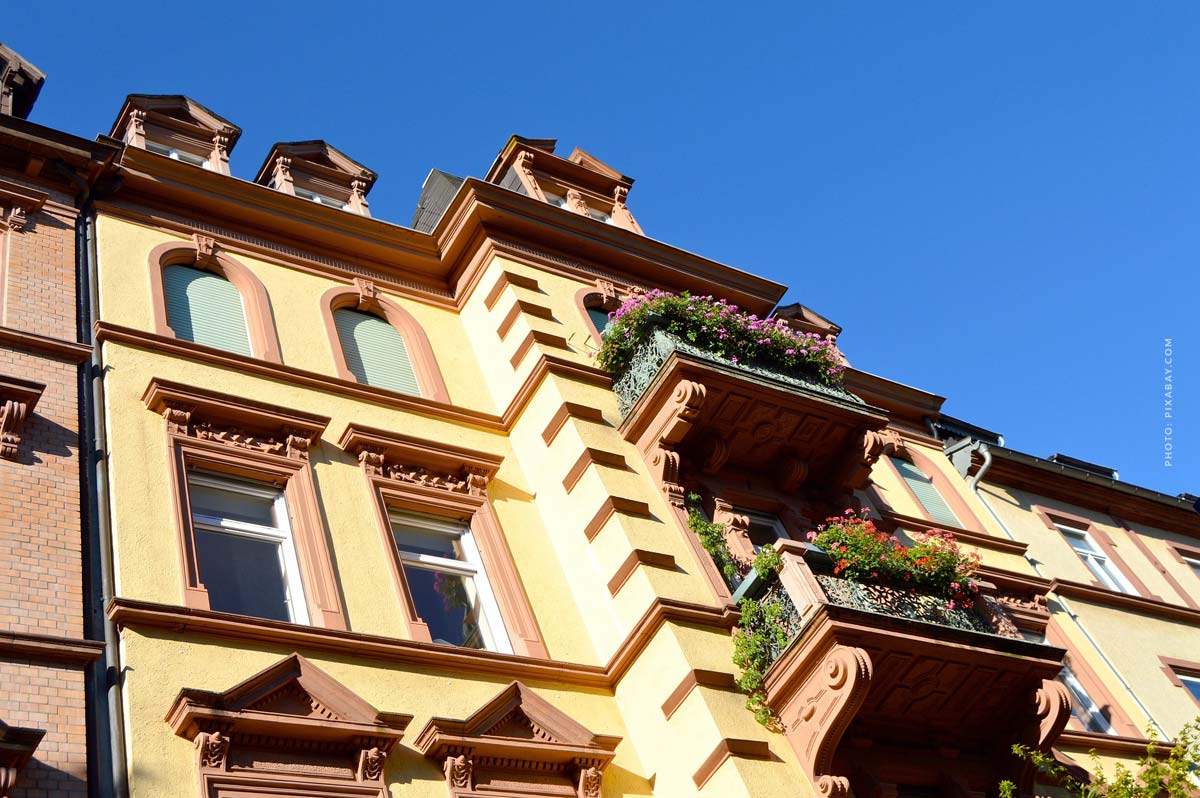 https://lukinski.com/wp-content/uploads/2022/02/mietshaus-zinshaus-verkaufen-mehrfamilienhaus-hannover-stadt-lage-vermietet-8-parteien-ablauf-steuer.jpg
803
1200
L_kinski
https://lukinski.one/wp-content/uploads/2023/01/lukinski-logo-real-estate-investment-financing-1.svg
L_kinski
2022-02-06 07:11:37
2022-03-01 10:48:09
Rent house / apartment house for sale: Location, condition, valuation, broker, taxes + All steps in selling