Credit assessment: Checking the economic creditworthiness of prospective customers
Bonitätsprüfung – Um sich vor einem kurzfristigen Zahlungsausfall von Seiten des Käufers zu schützen, empfehlen wir immer eine Bonitätsprüfung vorab. Dabei handelt es sich um die Kreditwürdigkeit des Kaufinteressenten. Wie läuft eine Bonitätsprüfung ab? Und warum ist die Kaufkraft eines potenziellen Käufers wichtig? Das und mehr hier. Zurück zu: Immobilie verkaufen.
Bonitätsprüfung: Definition & Vorgang
Bei einer Bonitätsprüfung wird geprüft, ob der Kaufinteressent sich auch die inserierte Immobilie leisten kann. Das ist einer der wichtigsten Schritte des Immobilienverkaufs und gilt zum Schutz des Verkäufers.
Persönliche & wirtschaftliche Bonität: Erklärung
Unterschieden wird hierbei zwischen der wirtschaftlichen Bonität und der persönlichen Bonität. Die meisten Immobilienkäufer bringen zwar Eigenkapital mit, nehmen für den Kauf der Immobilie aber auch einen Kredit oder ein Darlehen auf. Bei der wirtschaftlichen Kreditwürdigkeit geht es darum, ob ein Kaufinteressent überhaupt in der Lage wäre, dieses Darlehen oder den Kredit wieder an die Bank zurück zu zahlen. Die persönliche Kreditwürdigkeit wird danach definiert, wie bereit ein Kaufinteressent ist, eine solche Finanzierung auch wirklich auf zu nehmen.
Unterschieden wird zwischen:
Wirtschaftliche Bonität
Persönliche Bonität
Verfahren: Schufa Selbstauskunft, Kontoauszüge & Co.
Wie liquide ein Käufer ist, können Sie unterschiedlich herausfinden. Wir empfehlen immer die Schufa Selbstauskunft. Der Käufer beantragt die eigene Bonitätsprüfung, die dann an Sie als Verkäufer weiter geleitet wird. Die Vorteile: Sie müssen sich selbst nicht um zu viel kümmern und bauen somit direkt ein Vertrauensverhältnis zum Kaufinteressenten auf – ein Win-Win für beide. Handelt es sich um eine außergewöhnlich hohe Summe, können Sie sich auch Konto- und Depotauszüge geben lassen. Wie viel Geld hat der Käufer auf seinem Konto? Und wie viele Wertpapiere liegen vor? Diese Details können Sie hier einsehen.
Die Verfahren stehen Ihnen zur Verfügung:
Schufa Selbstauskunft
Kontoauszüge & Wertpapiere
Finanzierungszusage der Bank
Wohnung vs. Villa: Kreditwürdigkeit prüfen
Wie detailreich Sie diese Bonitätsprüfung durchführen, hängt vom Haustyp und Immobilientyp Ihres Objekts ab. Je gehobener die Liegenschaft, desto höher der Kaufpreis. Und je höher der Kaufpreis, um so wichtiger auch die Bonitätsprüfung. Zu oft springen Käufer kurz vor Unterzeichnung des Kaufvertrags ab. Und wer muss dann den Notar zahlen? Wenn nicht anders vereinbart, dann Sie selbst. Das sollten Sie unbedingt vermeiden.
Umso höher der Kaufpreis, desto wichtiger die Kreditwürdigkeit des Käufers
Möchten Sie Ihre Eigentumswohnung verkaufen oder ein komplettes Haus? Schauen wir uns beide Fälle genauer an:
Bonität prüfen bei Wohnungsverkauf
Für die relativ gängige Eigentumswohnung genügt in der Regel ein schriftlicher Verkehr oder ein kurzes Telefonat, mit den Interessenten, um durch Erfahrung abzuschätzen, ob die nötigen finanziellen Sicherheiten gegeben sind.
Oft reicht bereits ein kurzes Telefonat!
Bonität prüfen bei Haus & Villa
Handelt es sich aber um eine Stadtvilla, zum Beispiel mit zusätzlichem Interieur im Wert von 8 Millionen Euro, müssen schon die Besichtigungstermine, bzw. die Personen, die hierzu eingeladen werden, genau geprüft werden. Hier geht es nicht nur um die Einrichtung der Immobilie, sondern auch um Kunstwerke und andere kleine Schätze und Vermögensgegenstände. Selbst ein versehentliches Zerkratzen eines Gemäldes kann dann schnell unangenehme Folgen haben.
Je luxuriöser das Objekt, desto umfangreicher die Bonitätsprüfung
Bonitätsprüfungen für Luxusimmobilien sind deshalb auch etwas umfangreicher. Hier geht es nicht um Lohnnachweise, sondern in der Regel um Asset-Nachweise, also Vermögensnachweise. Doch das würde an dieser Stelle zu weit führen.
Was bedeutet Bonität Kreditwürdigkeit? Wie können Sie Ihre Kreditwürdigkeit erfahren? Stichwort, Schufa-Selbstauskunft. Lesen Sie hier mehr zum Thema:
Nach der Interessenten-Filterung und der Prüfung der Kreditwürdigkeit, werden die ersten Besichtigungstermine vom Immobilienmakler vereinbart.
Weiter zu Schritt 11: Besichtigungstermine organisieren & durchführen
Ein Besichtigungstermin muss gewissenhaft vorbereitet werden. Schließlich entscheidet sich hier oft, wer wirklich Interesse an Ihrem Objekt hat und wer als Käufer wegfällt. Je besser die Planung und Durchführung der Besichtigung, um so attraktiver auch Ihre Immobilie.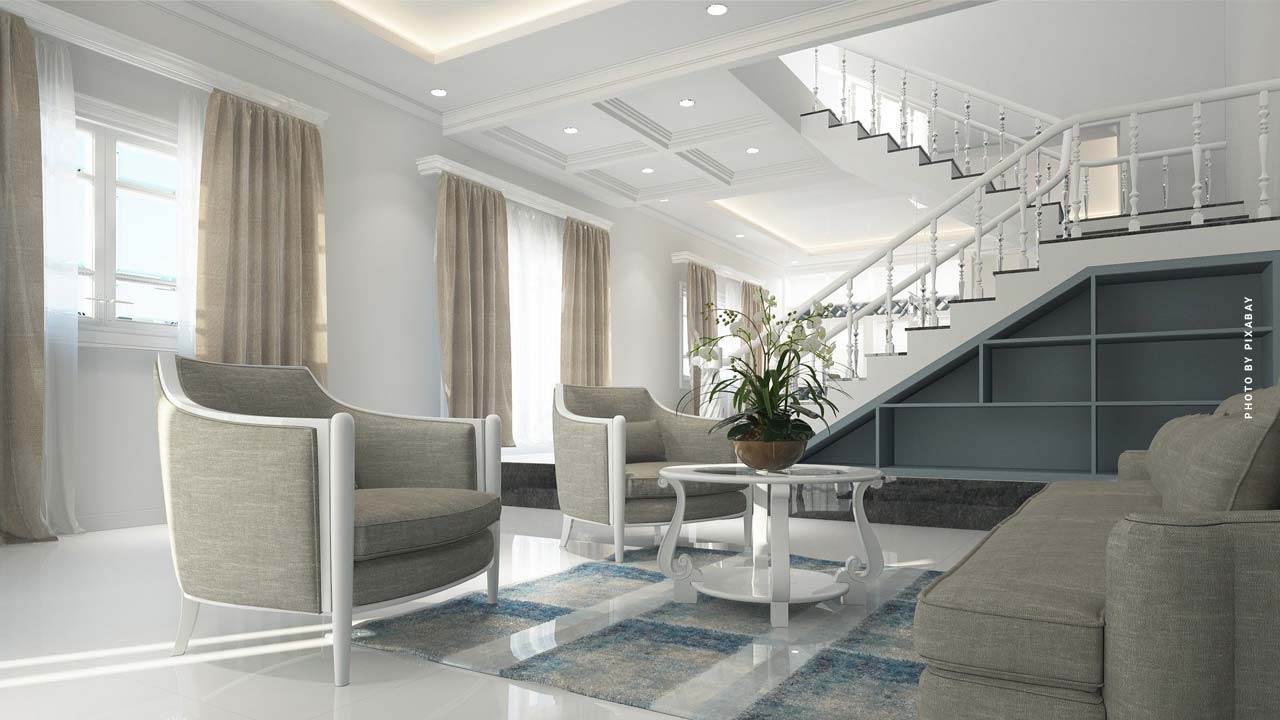 Zurück zu Schritt 9: Kaufinteressenten filtern und auswählen
Die Immobilie wurde inseriert und die Anfragen durchgesichtet. Woher wissen Sie nun, welcher Kaufinteressent am Besten passt? Mehr dazu hier.
https://lukinski.com/wp-content/uploads/2021/04/au-haidhausen-muenchen-wohnen-leben-immobilien-quadratmeterpreise-haus-wohnung-grundstueck-mehrfamilienhaus-rosa-himmel.jpg
800
1200
Laura
/wp-content/uploads/2020/12/realtor-real-estates-logo-makler-immobilien-lukinski-luxury-luxus.png
Laura
2022-01-26 05:51:06
2022-03-01 10:49:09
Credit assessment: Checking the economic creditworthiness of prospective customers