Deal Trader for real estate: Broker house, apartment & Co. as a tipster + earn commission
Deal Trader(tipster) – Today this strong article about"Deal Trader" (external), appeared at the colleagues of Immobilien-Erfahrung.de. Frequently reaches me the question, how to make money with real estate, even without equity? The question for many beginners who lack the equity capital to finance a property. Yet there are ways to make money with real estate, even without property and equity. Tip givers – modern Deal Trader – are real estate newcomers, who earn money with the switching of first real estates. The advantage: good profit margin, hardly any use of money and equity and as a broker you are only "in it for a short time", so you can make money relatively quickly. Learn more about deal trading here.
Deal Trader: contacts for commission
Condominium, townhouse, half of a house or detached house, as a deal trader you do not buy yourself, they broker the property for sale for a commission.
You can make money with real estate in different ways. Buy'n'hold (the classic buy and let), buy'n'flip (i.e. buy, renovate and sell on quickly at a profit). However, without equity or regular income, getting started in real estate and investments becomes difficult.
The solution: Become a Deal Trader
Best of all, even if you later buy your first, second or even third own capital investment, you can continue to broker properties that are too far away or have an investment volume that is (still) too large for you.
3 quick benefits of deal trading as a tipster:
No expertise or degree required
Quick income through commissions
Building knowledge and assets (equity)
Hardly any other profession brings so much profit in comparison to the effort (money and time), as the mediation of real estate.
The main thing is that the return on a property is right!

What does a Deal Trader do?
Every day people decide to sell their house or condominium. For deal traders much better: multi-family house sales and whole real estate portfolios, consisting of several residential units (apartments) or multi-family houses.
Now, if you are in the right place at the right time, you can earn money relatively quickly by referring the right contacts.
Directly two more advantages: You do not need a"broker's license" and you learn through the mediation from practice. Valuable knowledge to become a real estate investor yourself later with creditworthiness and equity.
So if you manage to get your hands on one or two properties for sale, you can quickly become a successful deal trader.
Your unfair advantage as a deal trader?
You have what everyone wants: Cheap solid real estate with yield and / or margins on resale.
Often it goes faster than expected, once people know that "you have good contacts" to sell a property quickly, safely and at a good price. But before the real estate acquisition, let's come back to the advantages at a glance.
Advantages of a Deal Trader
Here again the advantages you have already learned about and more:
No expertise or degree required
Very low risk
You can start with little money
You have high earning potential
You have quick income through commission
What's more! Building up equity for own investments
Not enough yet? Ok! More advantages of deal trading:
No "broker license" according to §34c of the trade regulations necessary
The craft can be learned in the short term
No long or large training
Easy real estate entry
Knowledge building through practical experience
Further expertise: fix'n'flip, property developer, etc.
Network building: Craftsmen, investors, etc.
Deal trading can begin in the comfort of your own home.

From Deal Trader to Real Estate Investor
Many would also call a deal trader for real estate a top buyer for investors. The secret lies in acquiring real estate. Preferably off market real estate.
Real estate acquisition of off market properties
You may remember the initial phrase, "You have what everyone wants: Cheap solid real estate with returns and / or margins on resale". If a property has been for sale on real estate portals for weeks and months, you can not be a bargain, something is "rotten".
Off market real estate refers to properties that are not yet on the market. Typically real estate agents, real estate portals and newspapers. Simply explained: you know good investors and are offered a property from your acquaintances or network that is for sale (soon): Perfect.
Now you can get the deal done. Your investors will do the rest.
Therefore, they do not take over the tasks of a broker.
You only establish the contact between seller and buyer / prospective buyer. For this you take your small tipster commission.
Best "buyer" for real estate investors
Therefore, as a deal trader, you are in high demand because you have what everyone wants, especially investors looking for capital investments.
Fast and uncomplicated real estate deals
Off Market Real Estate
Low-cost real estate with good potential for return and margin, if resold
Real estate, where there is a high demand (solid middle-class real estate)
A good network to real estate investors, brokers, inducers, etc.
With sufficient creditworthiness: Secure real estate yourself
At some point you will have built up sufficient creditworthiness of your own, i.e. solid and regular income plus assets (equity). Another advantage: Through your network, you can now grab the fillets yourself and rent them out as buy'n'hold or upgrade and resell them with fix'n'flip.
Deal trading with real estate is an excellent way to enter the real estate industry without risks and gradually acquire more and more expertise.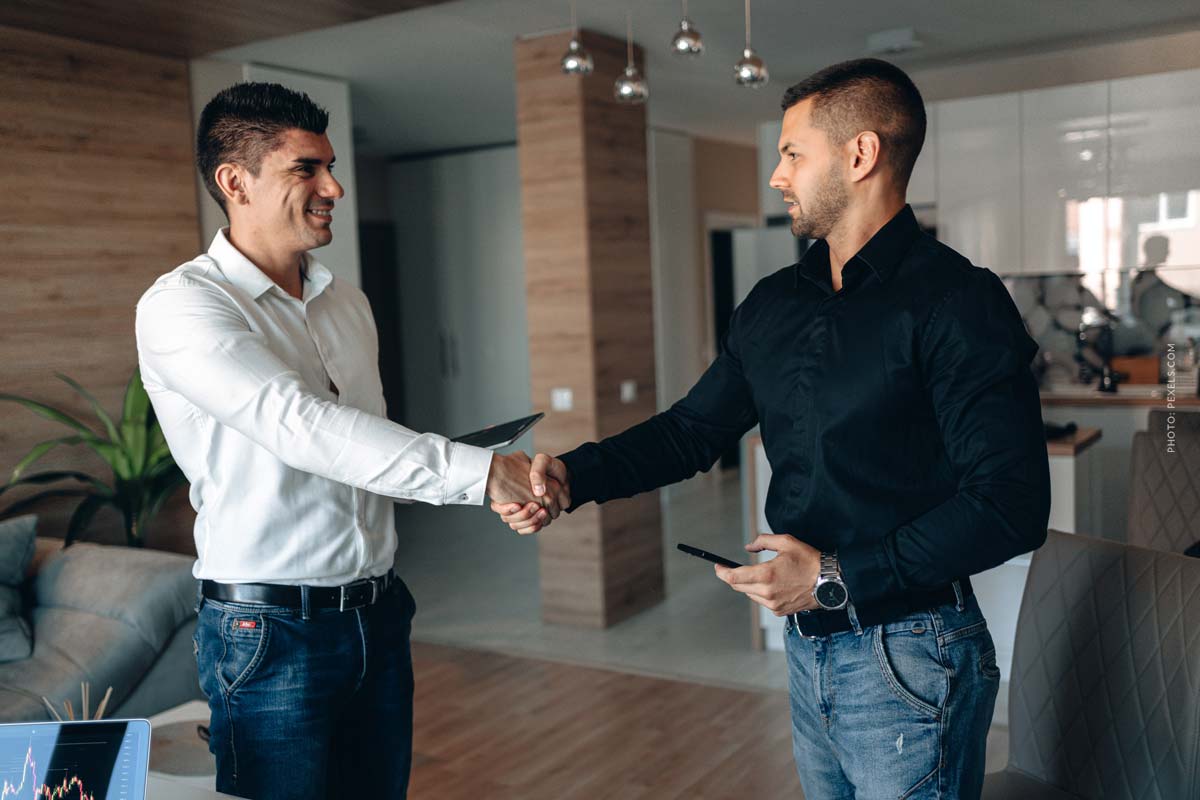 Broker and Deal Trader: Difference
As previously learned, as a deal trader you do not take over the duties of a realtor. Experienced investors can evaluate and buy real estate without the help of a broker.
What deal traders do not (have to) do
Real estate agents accompany sellers through the entire process. They collect documents, they take photos, they create real estate listings, they communicate with prospective buyers, they arrange viewing appointments, and they negotiate for the seller's side. All this, you do not do as a deal trader for real estate.
Real estate agents are broadly positioned to help you land many properties for brokerage. Their goal is not to broker forever, but to build 1) knowledge and 2) equity through deals as a tipster.
Deal Trader brings sellers and buyers together directly.
Agents broker real estate to a wide audience
Deal Trader connects experienced investors and sellers directly
Tip! It doesn't always have to be apartment buildings, even more special real estate such as underground parking spaces can be profitable for you.

Who can become a Deal Trader?
Going into "real estate full-time" is a gamble for many who are already in permanent employment. The good thing about the job of the Deal Trader, you can also part-time, so on the side, broker real estate, whether as an employee or self-employed. Also for students, retirees, theoretically for anyone with affinity to real estate and wealth accumulation.
Your motivation? Deal trading is something for everyone who:
An affinity for real estate has
Want to make money with real estate
Wants to secure his assets
Wants to increase its equity and credit rating
Wants to find real estate investors
Want to buy his first property
Want to build a real estate portfolio
Want to make the entry into the real estate industry
Want to learn the real estate trade
Want to switch to self-employment
Want to build a 2nd leg
Want to earn more money on the side
Want to afford more
Want to build up assets with real estate for your children
Taxes to be converted into equity and stable assets
Want to achieve financial freedom
Working alongside your job: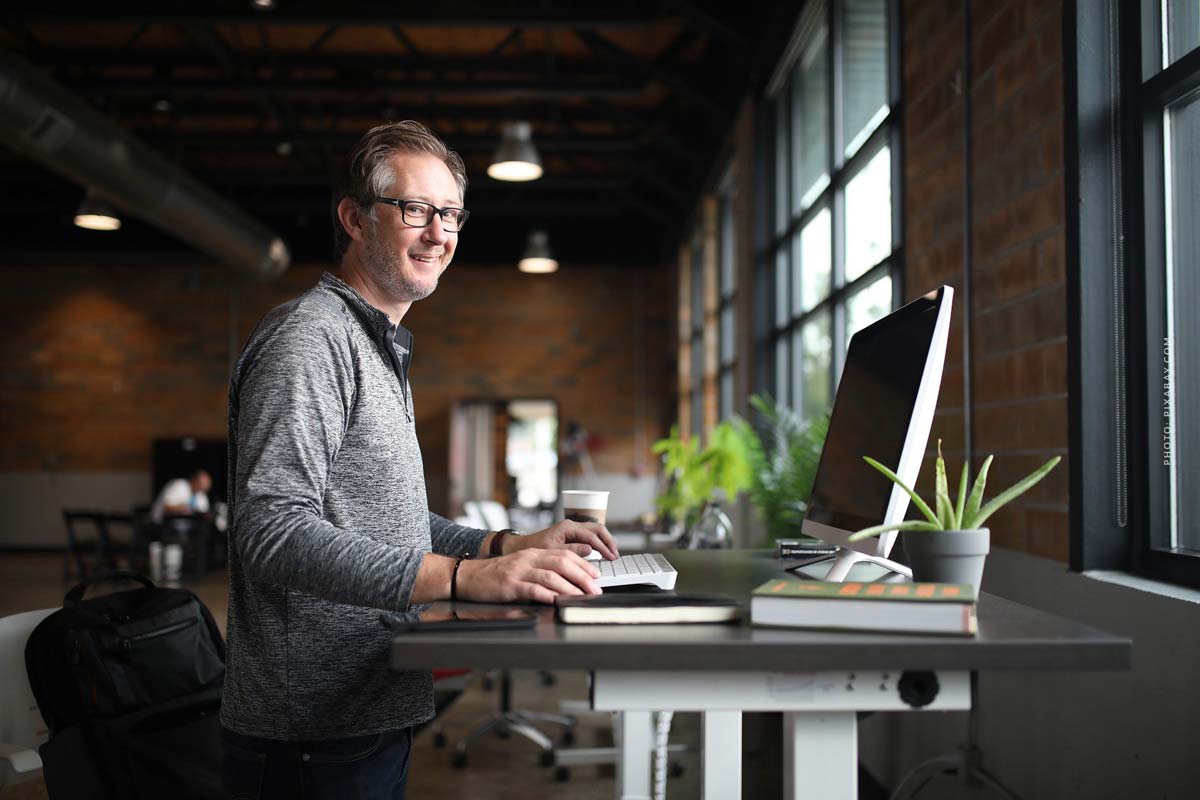 Real estate buyers: investors
Let's move on to the different target groups you talk to as a deal trader. Ideally, you have decisive investors who want to buy and have sufficient creditworthiness and equity. This way you can finance and buy a property quickly.
Professional investors make quick decisions.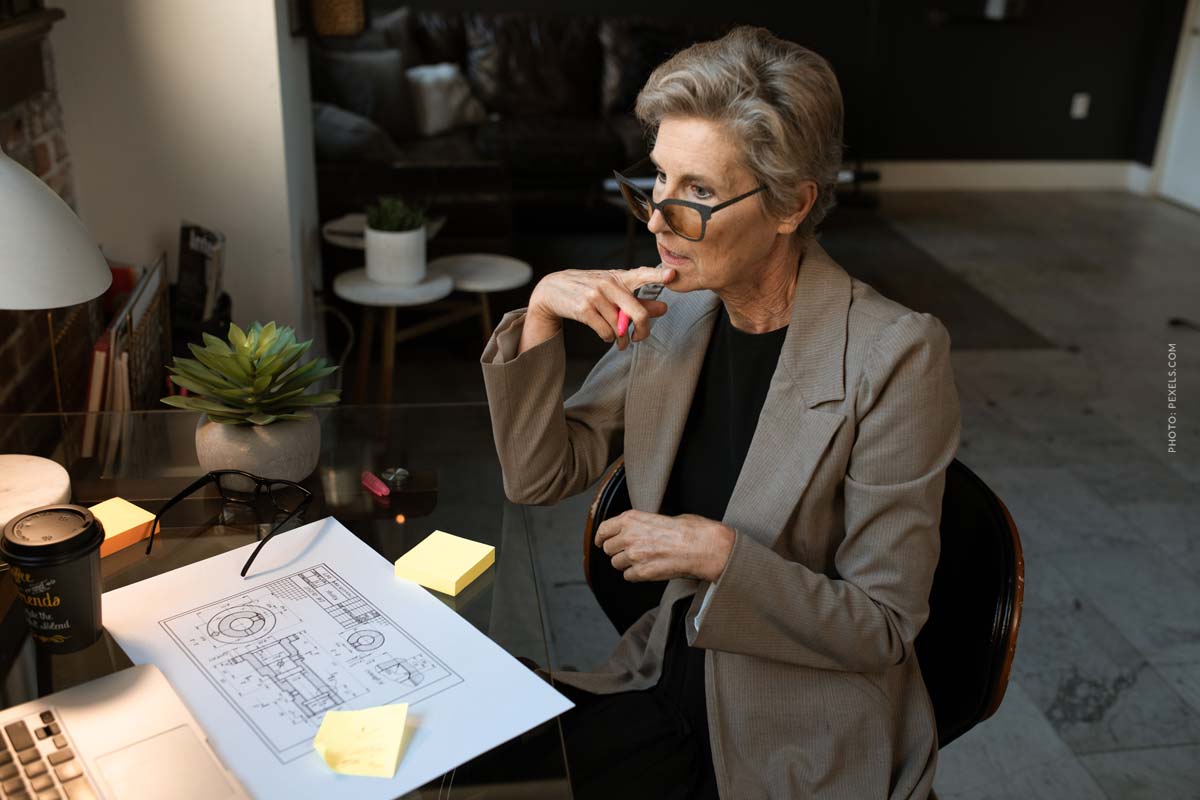 The main customers of a Deal Trader are:
Real estate investors with little acquisition time
Real estate investors who are looking for quick real estate deals but don't have time to research and acquire properties themselves. The model is called buy'n'hold (buy and hold [let or with vacancy on appreciation)].
Buyer for:
Existing properties
Residential
Commercial real estate
Fix'n'flip: Property in need of renovation
Buyers who fix'n'flip (buy, upgrade, sell) are professionals who quickly buy properties in need of renovation, renovate them, and then sell them again quickly.
Buyer for:
Example: Apartment building in Dortmund.

Developer (new construction): Land / demolition house
Developers (new construction) are professionals who buy land with or without demolition houses to build a new building.
Buyer for:
Example: Demolition house Berlin in prime location. Ideal for property developers.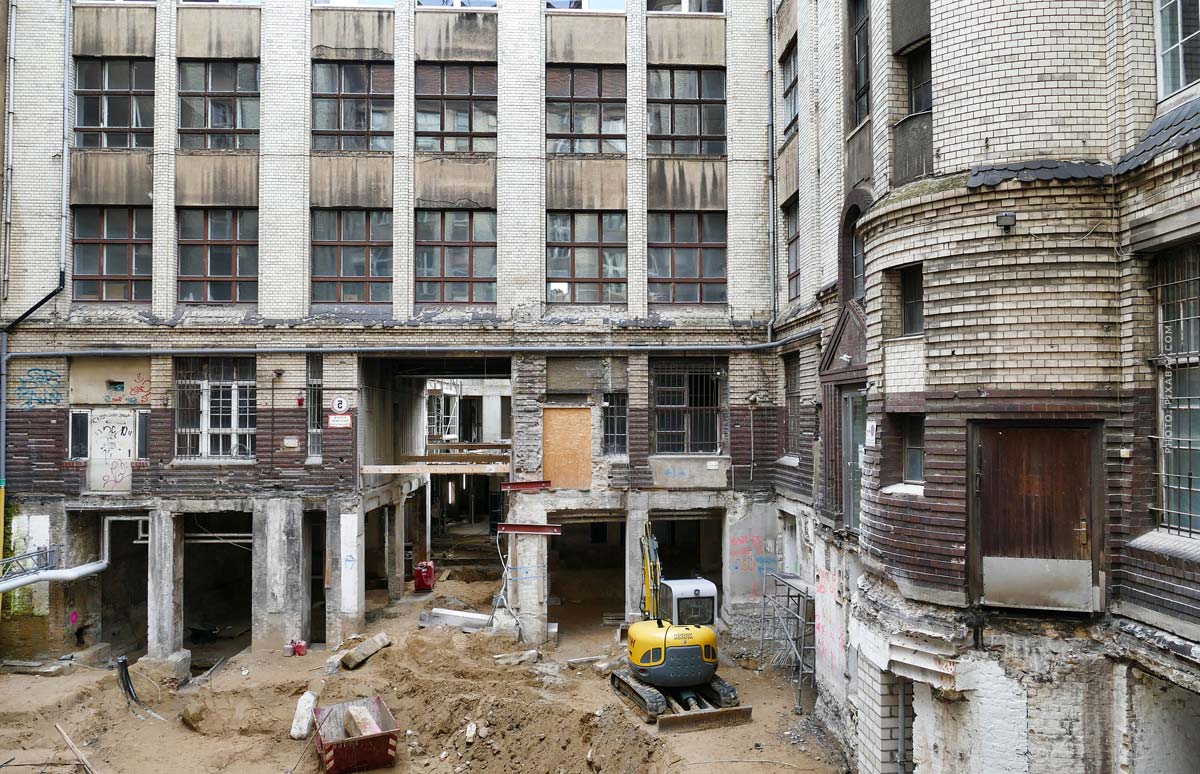 Subdivider / developer (stock): Apartment building
Subdividers / developers (stock) are professionals who buy up multi-family buildings(apartment buildings), then convert them into condominiums. The condominiums are then resold individually, at a good margin.
Buyer for:

Real estate agent: offer for existing customers
Real estate agents are professionals who are happy to pay tipsters commissions to professionally refer off market properties to their client.
"Buyer" for:
Any type of real estate for their clients
Your commission only flows to the broker when he or she has found a buyer. The direct deal with investors, developers, subdividers and the like is therefore faster.
Deal Trader: Lucrative properties in your own portfolio
You keep the most lucrative properties yourself as your credit rating and equity increase.
What do you need to be able to do?
Make money fast with real estate! That sounds super easy.
As a deal trader, challenges and problems are waiting for you. You do not invest a lot of money, but you should invest time to learn. Advance knowledge makes you a deal trader. Whether it's basic knowledge of valuation, the right analytical tools for square footage pricing, or even gaining quality contacts (investors) who trust you.
Problems and challenges: Checklist
Let's take another look at the typical problems and challenges that await you in the everyday life of a deal trader.
Problems and challenges:
Entering the real estate industry with little knowledge?
What are the first steps to becoming a successful deal trader?
What tools are available to perform market analysis?
Which properties deliver good deals? You and the investor
Which partners are valuable, who can you ignore?
How do you evaluate real estate offers quickly and independently?
How do you secure good deals?
…
If you look at all the challenges one by one, they are not so difficult anymore. Especially if you act with the knowledge and experience of experts to avoid the first mistakes in advance.
Get started now! Become a Deal Trader
You don't know where to start? Here's a tip: Immobilien-Erfahrung.de – the colleagues will provide you with the expertise you need. If you are seriously interested in the topic of deal trading and you want to make money with real estate, then read more here:
know-how, network and access to specialists:
Deal Trader
Fix'n'flipper
Investors
Developer
Etc.
https://lukinski.com/wp-content/uploads/2022/05/finanierung-kredit-haus-wohnung-bestaetigung-der-bank-unterlagen-check-bonitaet-mann-freut-sich-vor-buero.jpg
802
1200
L_kinski
/wp-content/uploads/2023/01/lukinski-logo-real-estate-investment-financing-1.svg
L_kinski
2022-07-29 07:55:13
2022-07-29 07:55:13
Deal Trader for real estate: Broker house, apartment & Co. as a tipster + earn commission