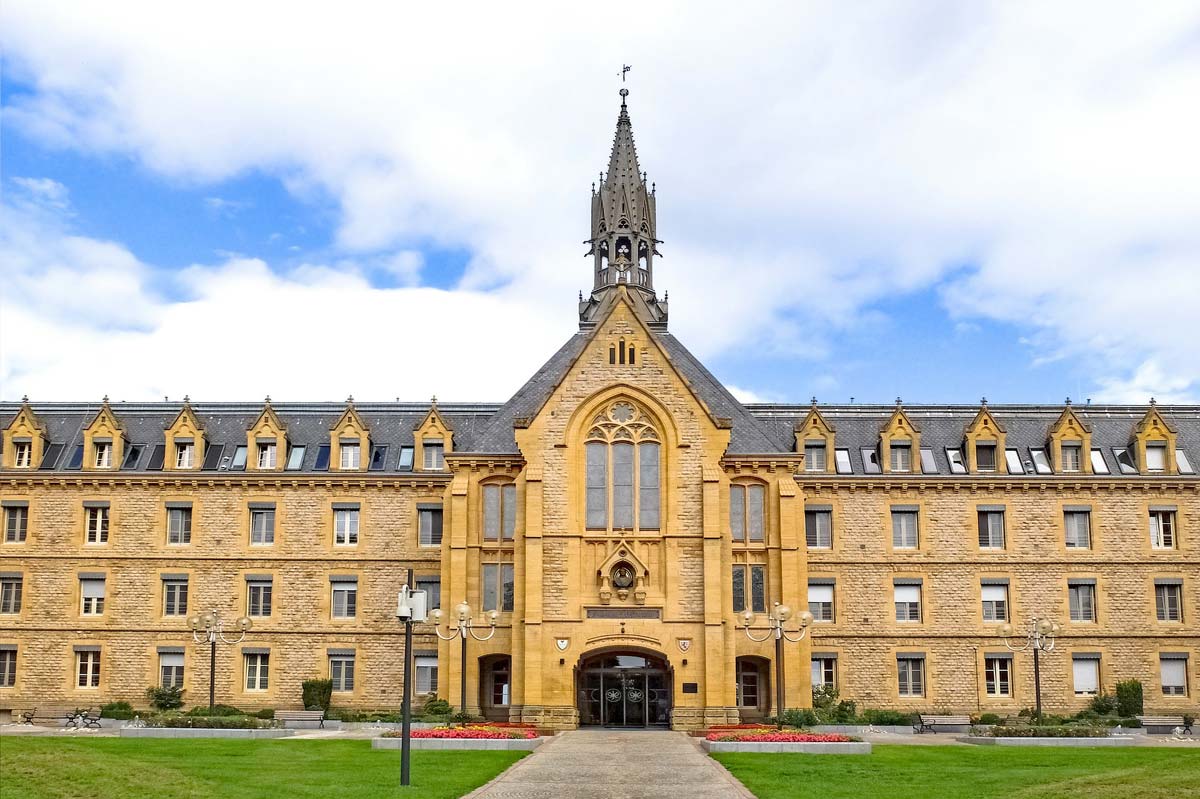 Investment nursing real estate: Buying nursing apartments as an investment – costs, returns & 5 value factors
Capital investment care real estate – care real estate buy as a capital investment? The fewest, who want to invest in real estate, come in the first thought on a nursing home, or apartments. However, it is worthwhile(yield) to take a look at this type of investment, also with regard to the advantages and disadvantages. Nursing homes are being built all over Germany, not only in conurbations, the population is getting older. There are properties and facilities for senior citizens in every district. They are therefore suitable investment objects for regional investors, as capital investments in the vicinity, but also for supraregional investors. How is the market for nursing care real estate developing in Germany? Which type / which location is interesting for the investment as yield real estate? We have identified 5 factors in the first look at this form of investment.
Investing money in care properties, but how?
What does nursing home property mean? How much does a care property cost? Can you buy into a retirement home? Honest questions, honest answers.
A look at Germany as an investment market.
There are currently 4.1 million people in need of nursing care in Germany. 731,000 people are cared for in full inpatient nursing facilities. Germany has the most expensive healthcare system in the world. The biggest return factor when investing in nursing care real estate is, of course, the development of demographics but also the economic capacity of a country, which ultimately supports the nursing care system and its financing. Like many rich or wealthy countries, Germany's population is getting older and older.
Soon half of the population will be over 50 years old, accordingly the demand for care properties, nursing homes and retirement homes will increase. Demand for simple homes that serve the standard and of course also properties in the care sector that meet higher standards. Later tenants pay here, depending on the care level 2,000 euros and more per month. On average 2,600 euros / month, with 731,000 inpatients in need of care, that's 1.9 billion euros a month or 22.8 billion a year.
Without detour, first a look at the advantages and disadvantages of this plant:
Advantages of a nursing home property as a financial investment
Nursing homes are popular with experienced investors. They offer some advantages that the "classic" property does not offer as an investment. The biggest advantage is certainly that you as an investor can invest relatively worry-free.
The long-term lease of a care property with the operator, ensures minimal effort. You as the landlord or owner have very little work. The commissioned property management regulate almost everything directly with the operator of the property.
Pros:
High development potential, 4.1 million (increasing) are in need of care
731,000 people are cared for in full inpatient nursing facilities
On-site investment, 100 units in cities with 10,000 inhabitants
Long-term lease agreement with the operator
Little effort, property management regulates almost everything with the operator
Property developers seek investors for new buildings
Disadvantages: Risks of the investment form nursing home
Of course, no self-interest can take place. Likewise, there are special building regulations, which, however, as a "pure" buyer, do not really play a role, since the requirements are already fulfilled by the construction company or developer.
Disadvantages:
No option for own use (ETW is leased to operator)
Special building regulations (fulfilled by the developer)
And…
There is also criticism of the model, as here in the real estate magazine FIV (interview). The question to our expert: "What do you think about investments in retirement or nursing homes?" His answer: "Very little! – is my terse answer. This is due to the very high risk that this form of housing has as a capital investment. We are talking here about so-called social real estate. In view of the ever aging population and the thus certainly increasing demand for senior and nursing home places, it is suggested that it is a safe investment. But as management properties – like hotels, for example – these properties have a serious disadvantage: if the operating company performs poorly, then such a property quickly becomes a bottomless pit."
Read more in the magazine (external):
Yield & costs (purchase price, ancillary acquisition costs)
There are retirement homes, senior citizens' homes and other variations in every part of town. One thing investors have in common is that the leases are long-term. Operators sign contracts of 20, 25 years, with renewal options of 3 years, sometimes 5 years. So the "business is secured for the long term." If you want to get in, you can expect the typical yields on the properties to be between 3.2% – 5.0%.
Yield:
Yield mostly between 3.2 – 5.0 %
To achieve the return, of course, must first be invested. These ancillary acquisition costs are added to the purchase price:
Real estate transfer tax (3.0 – 6.5 %)
and to that:
Notary, court (2.5 %)
Two factors stand out, firstly the land transfer tax, and secondly the notary and court costs. Depending on the federal state, the land transfer tax varies from 3.0 – 6.5 %. The costs for notary and court are about 2.5 % of the purchase price.
Now to the "demand side". How is the market for care properties developing in Germany?
Ageing society: Growing demand for age-appropriate housing
Factor 1: Ageing society. Let me give you an example – a place in a nursing home costs an average of 2,600 euros at Caritas Altenhilfe. That is 31,200 euros a year. Depending on care level, federal state and facility, the costs vary between 1,800 euros and 3,990 euros per month, according to Caritas.
There are around 4.1 million people in need of care in Germany (according to the Federal Statistical Office). The majority of those in need of care in this country are older than 60. Finally, the monthly expenditure, for the private persons behind the caring person, is very large. In care level 2, the costs are already ~ €2,800 a month, for a single care apartment. Here we are talking about the absolute basic equipment. Depending on the nursing home, size and equipment of the individual apartments, there are, as always, no limits.
731,000 persons in residential care
2,600 Euro / month; or 31,200 Euro / year
Revenue / month: 1.9 billion
Income / year: 22.8 billion
Accordingly, nursing homes are so interesting for real estate investors as a capital investment. Especially in Germany.
The calculation example shows the advantages of this development of the age structure in Germany for investors from Germany and abroad.
Inhabitants Age in Germany
As already reported in the real estate statistics, Germany is in the top 20 countries with the oldest population. Currently, Germany is even in 5th place, as will be seen in a moment. Here in advance, the current distribution by age groups in Germany. Clearly to see, the large group from 40/50 years, which is increasingly older and for increasingly housing needs in nursing and retirement homes provides.

You can find more statistics at Statista
Inhabitants Age in comparison: Worldwide
Germany ranks 5th among the countries with the oldest average population. Only Portugal, Martinique, Italy and Japan are ahead of the Federal Republic.
Japan
Italy
Martinique
Portugal
Germany
PS: In case you are wondering, what is Martinique? Martinique is an island in the Caribbean Sea that is part of the French territory.

Strong economy and forecast
Factor 2: Strong economy and forecast – Germany itself is the fourth largest economic power in the world, the largest economic area in Europe. Hardly any other country is as interesting when it comes to capital investment. The fewest have thereby however care real estates on the screen, but invest rather into the classical free-hold flat as capital investment or into a house. The returns that are generated here are very considerable, especially compared to other real estate as an investment in Germany.
Apart from global phenomena (2009 financial crisis, 2020 Corona), the German economy is very robust and stable in the heart of Europe. As seen here, in the evolution of real GDP (year-on-year change) in Germany, from 2008 to 2019 and forecast to 2022.

Increasing degree of care in old age, higher costs
Factor 3: Increasing degree of care in old age, higher costs – The German healthcare system is one of the most expensive in the world. Not only the state, but also the relatives of the future residents invest in care properties, or rather the monthly expenditure for their residents.
Everyone who has a relative in a nursing home in Germany pays a certain amount each month. This depends on the respective care level that the person being cared for has. Care level 1 is the one that receives the lowest subsidy. The higher the care level, the more subsidies there are from the state, so the higher the costs.
No one wants to sacrifice comfort for their loved ones in the process!
Despite rising costs, attention is being paid to quality amenities. This means that condominiums do not have to be built and traded in the "low price" segment. In the area of nursing care real estate, it's all about quality.
Metropolitan area or country – real estate yield
Factor 4: Metropolitan area or countryside – real estate returns – Nursing homes are not always only built in metropolitan areas such as Berlin, Hamburg, Munich or Cologne and Düsseldorf. Care real estates develop in each German small town, even in really small cities, with 5,000 to 10,000 inhabitants. Each nursing care property usually has at least 100 residential units.
In the major metropolitan areas, there is a lot of competition for the individual condos, within the nursing homes real estate. In the countryside, you can partly get hold of good bargains. The return on the property is accordingly much higher. The competition is smaller and usually the equity of local buyers is also lower than that of national real estate investors.
Investing "in the countryside": Away from the big cities
As an investor, you should therefore not only focus on the big cities, but also keep an eye on smaller towns. Especially when it comes to investing in 5, 10 or 20 condominiums.
The procedure in the entire purchase process of the property does not differ from that of a typical condominium. Only a few parameters are different, but for you as a real estate investor, these are not of great importance. Also all legal and statutory conditions are already fulfilled by the developer or the construction company.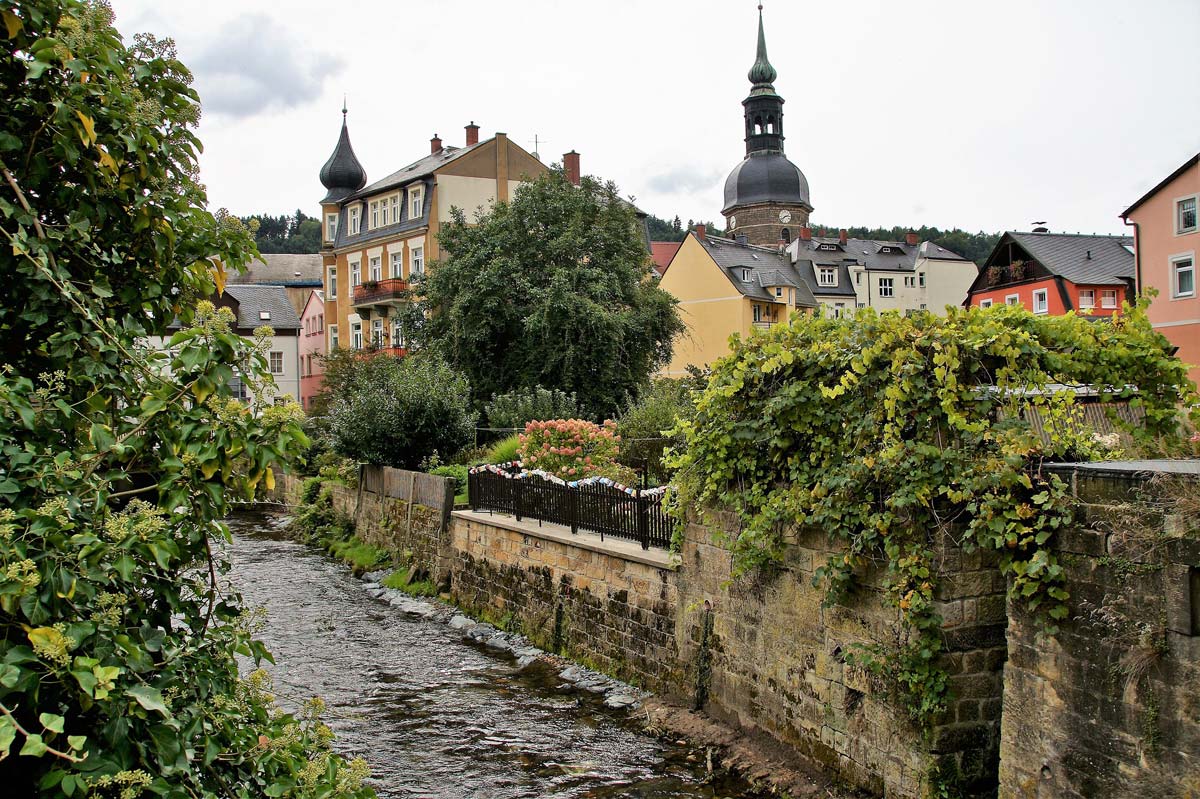 Real Estate Acquisition
Factor 5: Real estate acquisition – A decisive factor in the profitability (real estate yield) is therefore the real estate research (real estate acquisition).
Where can attractive new buildings be found? The fewest high-yield properties appear in the typical real estate portals, they are bought "under the hand"(off market), directly from the real estate agent or developer. If you are looking for high-yield properties, you should not only rely on real estate advertisements, but also build up your network in advance in order to get to the really interesting properties.
Especially for beginners this tip:
Tip: Contact agents at an early stage; the property is sold before completion.
In order to have as few disadvantages or risks as possible, it is worthwhile to contact brokers in advance. Because, as described, properties are not only sold at the end of construction, but long before. Accordingly, usually 6 months before completion of construction all individual units are sold.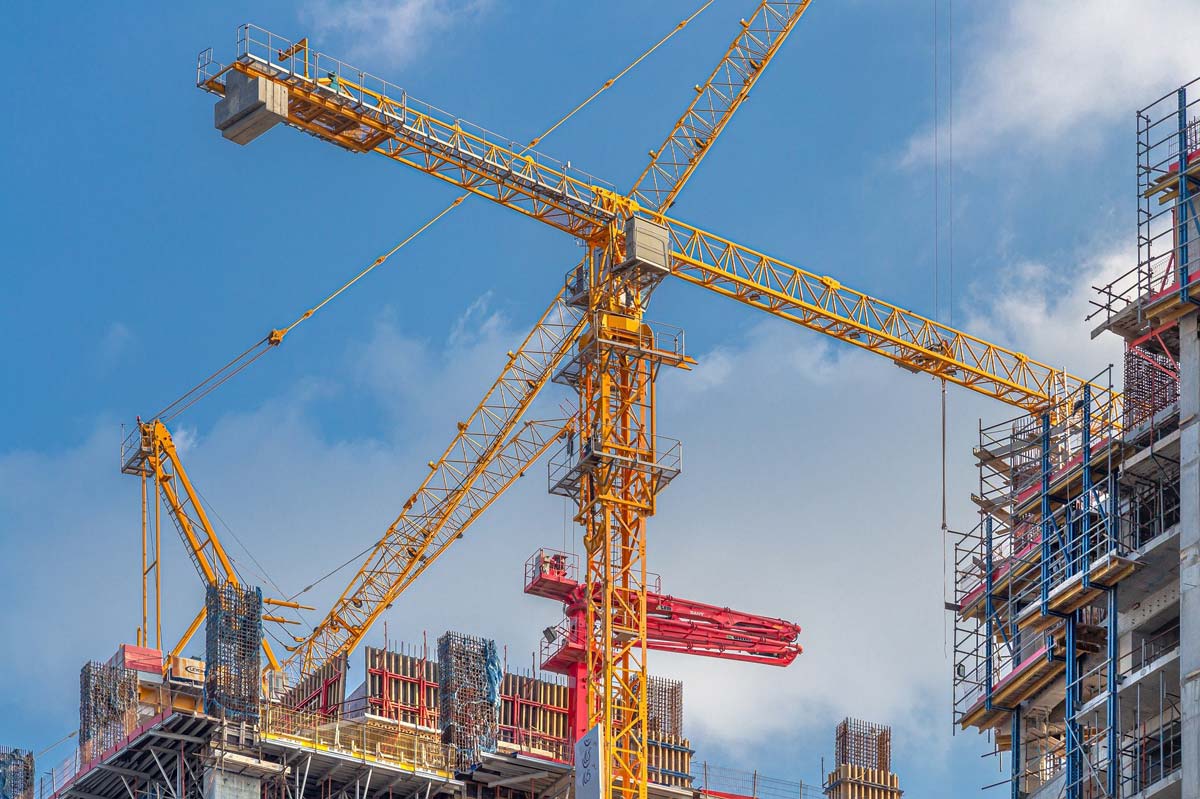 Let's summarize the benefits of care apartments once again:
High development potential, 4.1 million (increasing) are in need of care
731,000 people are cared for in full inpatient nursing facilities
On-site investment, 100 units in cities with 10,000 inhabitants
Long-term lease agreement with the operator
Little effort, property management regulates almost everything with the operator
Property developers seek investors for new buildings
Investment Germany: Berlin, Hamburg, Cologne & Co.
Capital investment Germany you are looking for a profitable capital investment in Germany? In the largest real estate market in Europe, there are many options available to you, from small condominiums in international metropolitan areas such as Berlin, to the above-described nursing homes, which are becoming increasingly attractive in an aging society such as Germany. Ultimately, the return on the property plays the biggest role in the choice and selection of the property.
Condominium, commercial, care property & Co.
If you want to get a more comprehensive overview of the subject of real estate investment in Germany, then we have here for you a more detailed guide to the matter.

Exotic capital investment: apartment or… ?!
Read here also a very interesting interview on the subject of exotic investment property. It does not always have to be the typical detached house, terraced house or semi-detached house in which you invest. There are definitely other properties where it is worth thinking about an investment.
Classic or exotic investment: Which property is suitable as an investment?
Financing: real estate and care apartments
Financing of care apartments, building plots or a commercial property – the right choice of real estate loan decides how high the interest burden and thus the total costs for your real estate loan are. Even when choosing a real estate loan, you as a potential buyer are faced with many questions and considerations, such as whether you should choose a classic annuity financing or opt for another form of financing. Follow-up financing is also possible in various ways. Ultimately, you are faced with the question of whether you are better off with a long and fixed debit interest rate or with a flexible real estate loan.
https://lukinski.com/wp-content/uploads/2021/03/pflegeimmobilie-kapitalanlage-geldanlage-wohnungen-investieren-berlin-potsdam-seniorenheim-ruhesitz-pflegestufen-umbau-sanierung-immobiile-schloss-mit-kirche.jpg
799
1200
L_kinski
/wp-content/uploads/2023/09/lukinski-real-estates-immobilien-logo.svg
L_kinski
2021-03-25 10:59:42
2022-03-01 10:16:35
Investment nursing real estate: Buying nursing apartments as an investment – costs, returns & 5 value factors