Buy existing or new construction? Advantages and disadvantages explained – definition & recommendation
Existing or new construction – When buying real estate, you can choose between two types of real estate: Existing real estate and new construction real estate. Both bring their own advantages and disadvantages. Above all, your personal investment strategy and your personal goals are decisive. Whether you are an owner-occupier or an investor, you can find out more about the advantages and disadvantages of existing and new properties, including recommendations, here.
Buy existing property: From old building to hardly used
An existing property is a project that has already been built – be it a house, an apartment or a multi-family house. Here, the year of construction of the property can vary immensely. Compared to new construction, the main characteristic here is that the property is occupied or has been occupied in the past. Here are the advantages and disadvantages compared.
Advantages: Low purchase price, high rental yield
Compared to new construction, the purchase price of existing properties is much lower. The low purchase price is also accompanied by lower ancillary purchase costs. This has a particularly positive effect on the financing of the property. This means that far less equity is required than for the purchase of a new building.
All advantages at a glance:
Low purchase price
Fewer ancillary purchase costs
Little equity required
High rental yield
Ready to move in
Disadvantages: High costs for maintenance & repairs
Many existing properties are old buildings – that is, properties built up to 1953. The great age of these houses and apartments often leads to high maintenance costs. Repairs are also frequent and regular after purchase. Some real estate investors take advantage of this. They buy an existing property, renovate and refurbish it, and then rent it out at a high rental yield.
Here are the disadvantages:
High maintenance and repair costs
Technical inspection before purchase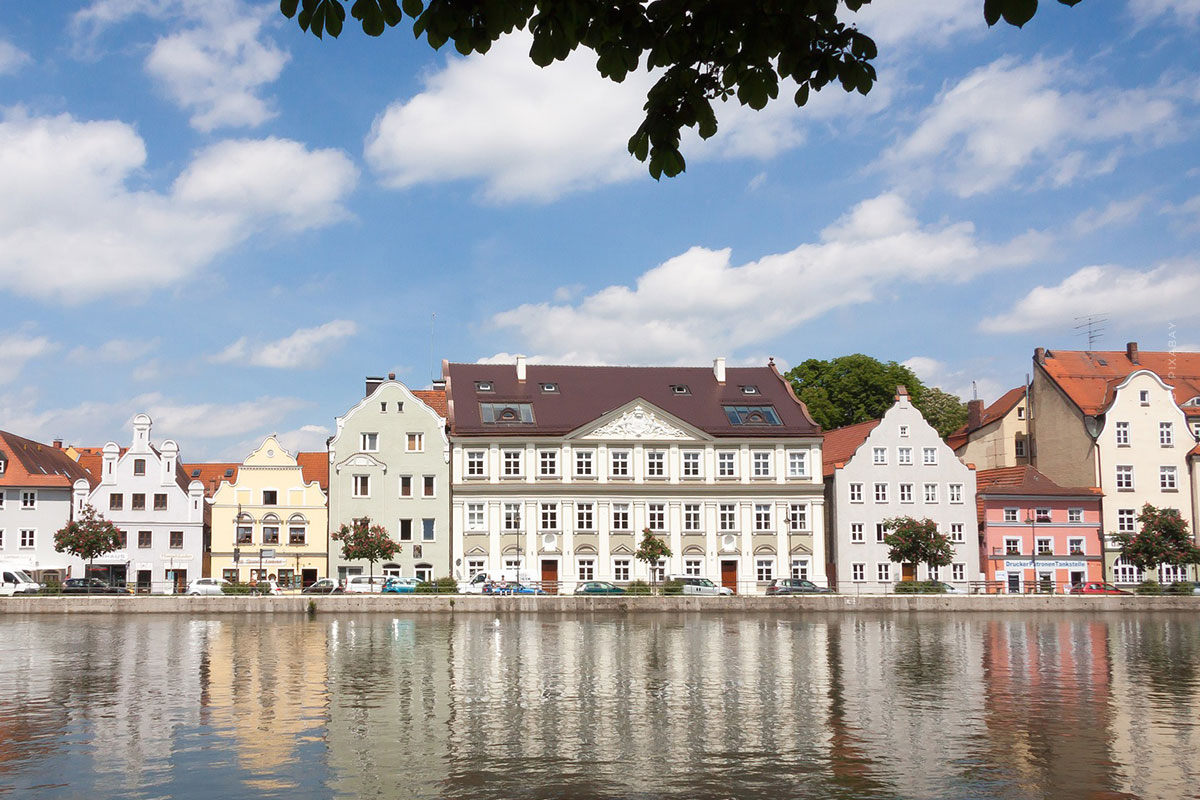 Buy new construction property: Freshly built & unoccupied
Of course, you also have the option to invest in new construction. These are buildings that are either completely new and not yet occupied, or properties that are still under construction.
Advantages of new real estate: modern technology, no repair costs
Since the new-build properties are completely new, there are hardly any repair costs after the purchase. The technology is up to date and there are no signs of use. Depending on the construction phase, you can also have a say in the design of the interior.
You can enjoy the following advantages when buying a new and still unoccupied property:
High technology standard
Low risk for repairs
Low maintenance costs
Co-determination in the construction phase
Disadvantages of new real estate: high purchase price with high loss of value
At the same time, the investment costs for new construction are significantly higher. The purchase price is far higher than that of existing properties. This also leads to higher ancillary purchase costs and an increased equity investment. At the same time, the rental yield is very low and the value of the property drops rapidly after the initial move-in.
So here are the disadvantages:
High purchase price and high incidental purchase costs
High loss of value after initial collection
Low rental yield
Not directly habitable if still in construction phase

Conclusion: Buy existing or new building?
The answer to this question depends on your personal goals. If you want to buy an income property, then you should look at existing properties in B and C locations. Especially if it is your first real estate investment, it is recommended to invest in existing properties. If a high technical standard and a say in the interior design are important to you, then new buildings are the right choice for you.
You can now find even more facts about new construction and existing real estate on my new project for real estate buyers (Immobilien-Erfahrung.de):
If you want to learn even more on the subject of buying a property, whether owner-occupied or capital investment, numerous articles, guides on the subject of rented vs unrented, as well as checklists, all free and 24 hours online available, with us!
Apartment, house, apartment building, everything for real estate beginners!
Now new on Immobilien-Erfahrung.de:
https://lukinski.com/wp-content/uploads/2020/02/construction-site-baustelle-neubau-kapitalanlage-eigentumswohnung-realty-realtor-makler-immobilienmakler-dusseldorf-kaufen-.jpg
1241
1920
Laura
https://lukinski.one/wp-content/uploads/2023/01/lukinski-logo-real-estate-investment-financing-1.svg
Laura
2021-10-18 01:49:27
2022-03-01 10:55:02
Buy existing or new construction? Advantages and disadvantages explained – definition & recommendation