Selling property in Schöneberg (Berlin): Condominiums & apartment building – Guidebook
Selling property in Berlin-Schöneberg – Alongside Charlottenburg, Wannsee and Pankow, Berlin-Schöneberg is also one of the most sought-after residential areas in the city. Elegant villas, a variety of options for evening activities and well-kept parks characterize Schöneberg. You want to sell your apartment, your apartment building or your own property? Here you will find our free guides and tips on selling real estate in Schöneberg. Also: Everything about property valuation and off-market – Welcome to Berlin-Schöneberg! Back to: Selling property in Berlin.
Berlin-Schöneberg: Popular & chic district
Berlin is not only one of the economically strongest cities in the country, but also an attractive place to live for entrepreneurs, families and students. The standard of living is high, the infrastructure good and the cityscape diverse. As a metropolis of art and culture, Germany's capital has a lot to offer: From historical monuments to green national parks and exciting museums. It never gets boring here. The colourful city life, the growing job market and the cultural diversity make the historical stronghold of Berlin one of the most popular cities in Europe. And this is also reflected in the real estate market.
District: map and location
The well-kept Schöneberg is located southwest in the city between Berlin-Kreuzberg and Berlin-Wilmersdorf. Schöneberg can be divided into 13 city quarters, which are ideally connected with each other by train as well as by S-Bahn, U-Bahn and bus. In the north, life is bustling around Wittenbergplatz, while in the south, nature is the main attraction. In between are some of the most popular residential quarters of the city.
Sell real estate: Apartment, house, apartment building
You want to buy a property and are now in a hurry with your current property sale? Or are you planning to buy an apartment building to then rent it out lucratively? Whatever the reason for your move, a property sale always involves a lot of planning and time. Selling a property quickly and efficiently requires not only lots of sales talent and negotiating skills, but also a lot of know-how about the sales process, taxes and legalities! You should also be familiar with your type of apartment or house. After all, selling real estate in Berlin-Schöneberg is a matter for market experts. Here you will find all the guides and tips at a glance:
Before selling, you should first value your property:
Real estate valuation: Valuation for the sale of real estate
During the real estate valuation, the purchase price of the property is determined. This is important, because not only you as the seller want to achieve a very good purchase price, but of course also the buyer himself! So that both parties can benefit from a professional analysis, it is advisable to consult the expertise of a real estate agent. After all, it is not only the type of construction that is important in the valuation, but also the year of construction, the equipment and the location of the property.
Schöneberg: Living between city flair and inner courtyard gardens
More than 120,000 residents have made their home in Berlin Schöneberg. Schöneberg is known for the Bavarian Quarter. It is built in the style of the 1950s and enjoys great popularity today not only for living. Tourists also like to look at the beautiful buildings again and again.
Basically, Schöneberg offers top conditions almost everywhere for the successful sale of real estate at top prices.
On the one hand, real estate in Schöneberg offers a beautiful and quiet residential area. At the same time, Schöneberg is bustling with activity, especially of course in Berlin's most famous department store KaDeWe, where you can find exclusive luxury items. The same goes for Kurfürstendamm just around the corner, which is one of the most expensive streets in Berlin.
Real estate in Berlin-Schöneberg: Prices at top level – Statistics
The same applies to Schöneberg: anyone who owns a property here and is thinking of selling can still achieve top prices at present. Demand for real estate remains high. This is especially true for apartment buildings, even if the house is currently not 100% rented. A look at the development of house prices in Germany shows us: The real estate market is booming. See for yourself here!
Development of house prices in Germany in the years from 2000 to 2019:
2000: 84,4
2012: 89,8 (+6,4%)
2015: 100 (+10,2)
2019: 128,1 (+28,1%)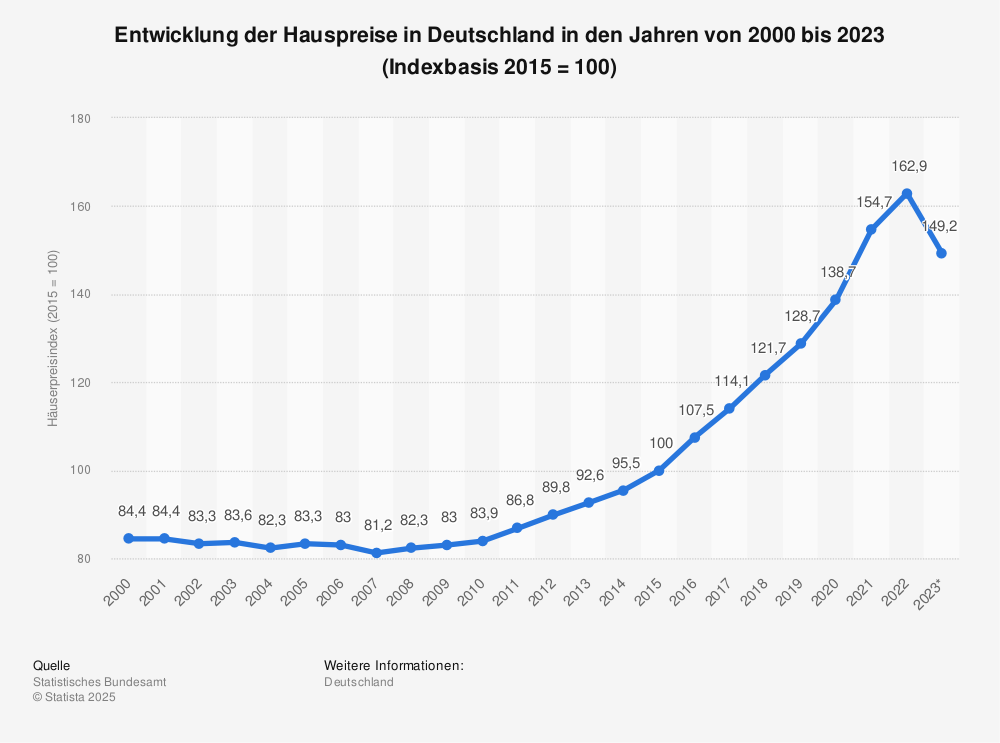 Increase purchase price: renovation and refurbishment
Real estate agents provide property owners willing to sell with detailed information about the current value of their property and also about what can be done to increase its value, if necessary. Because this is also the core competence of a good estate agent: know-how in the areas of building fabric, building materials and building costs.
Kitchen, bathroom and garden: tips for modernisation measures
Whether Schöneberg, Wannsee, Kreuzberg or Prenzlauer Berg – if you want to sell a property in Berlin, not every modernisation or renovation makes sense in order to achieve a top price when selling. Especially with apartment buildings, the devil is in the details. The green areas on the property should also be well-maintained, the flooring of the common areas should be in good condition and damaged walls, such as in the basement, should be repaired. The roof should also be checked for damage and tightness before selling, as should the post boxes and doorbell signs. It is worth consulting a tradesman you trust for this.
So, in summary, here's what you should look for when renovating:
Maintaining green areas around the house
No broken glass in front door, corridors, staircases
Flooring in the common area should be intact and not worn out
What do mailboxes and doorbell signs look like?
Damp walls, especially in the basement, indicate damaged walls
House corridors should not be "cluttered
Is the roof tight?
Often the costs for renovations are overestimated, both by the seller and the buyer. This is where the reliable information and evaluation of experienced real estate experts can help. Ask the real estate agent about the expected costs and their impact on the property price!

Real estate experts advise: Observe environmental criteria!
Today, every house and apartment owner knows what an energy certificate is. Every tenant also chooses his apartment according to the lowest possible energy consumption.
But: Have you ever thought about the main wind direction in which your property is located? If unpleasant industrial smells or traffic noise come from this direction, this can have a considerable influence on the sales price. In Berlin-Schöneberg, some locations are affected by this! Experts know these micro-locations and their influence on prices!
Off-Market: Discreet real estate sales
Where to sell a property in Berlin-Schöneberg? Classically via the daily newspaper, or placed on various internet portals: the sale of a property can happen in many ways. But which is the right one? How does the offer reach the right target group quickly and safely?
Experienced real estate sellers advise: Only the broker knows which ways a house, apartment or land in Berlin-Schöneberg can be sold quickly and safely. A so-called discreet broker ensures that a property is not "dead sold", for example by offering it in many portals and ads at the same time.
Sellers of real estate who prefer or need to remain anonymous should consider an off market sale.
Advantages of a Discreet Broker:
Your property remains anonymous and is not published on common real estate portals
Access to an exclusive customer database
Thereby faster sales
Specialized in discretion
Working internationally
Sellers of real estate who prefer to remain anonymous with their intentions (and also their price expectations) should use the services of a discreet painter. The object is placed on the market in such a way that it can only be located with great difficulty in terms of ownership. This saves the seller many annoying conversations in the neighbourhood and among acquaintances.
Conclusion: Detailed knowledge when selling real estate!
Cultural offerings, quiet residential location, excellent connections – buying property in Schöneberg is a good decision. In order to sell a property in Berlin-Schöneberg at top prices, many details need to be considered. Location, state of construction, with or without a commercial component: an experienced real estate agent knows the right sales concept for every type of property. Already in the first on-site consultation these topics come on the table. Also important: selling real estate tax-free. Your trusted real estate agent can also help you with this.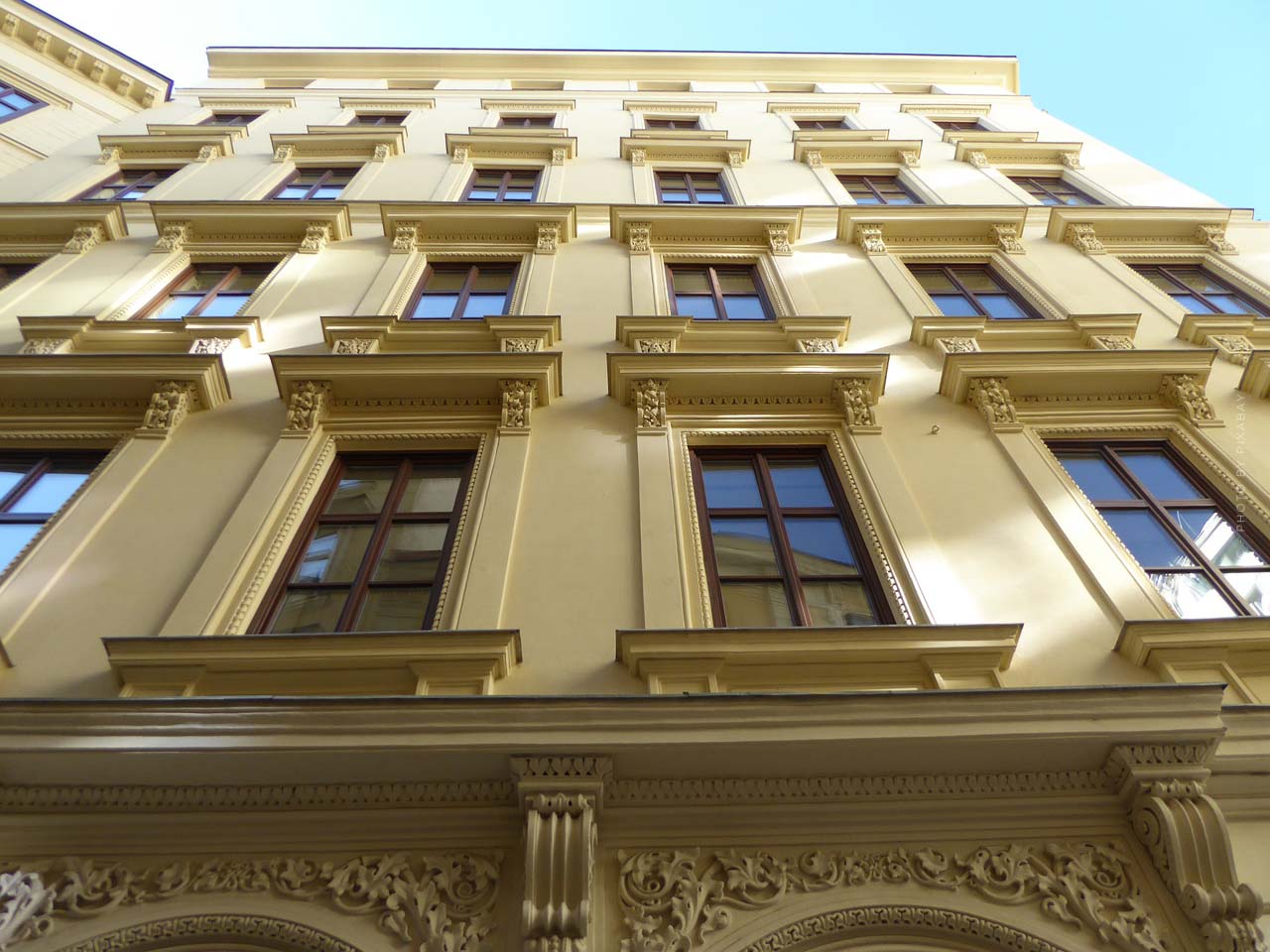 Berlin: Real estate in the capital
Capital, university city, historical stronghold and as an international location an attractive place to live for families, couples, singles and students. Accordingly, Berlin faces a continuously growing population due to immigration.
Berlin property market: Overview
Berlin offers everything from fashion, art, finance, start-ups, and the list goes on. There is hardly a person who would not find their passion in this city of 3.75 million. This is also evident in the sprawl of the city and the different districts. For this reason it is often described as' many cities in one'. A walk through Berlin-Mitte is very different from Kreuzberg and Prenzlauer Berg is not often confused with Zehlendorf.
Buy, rent and sell real estate in Berlin – Berlin is not only in Germany the "place to be" when it comes to real estate, in all of Europe and worldwide Berlin is known. Next to London and Paris, Berlin is the hotspot in Europe for Europeans themselves, tourists and real estate investors. Here you will find the big overview, on the subject of buying, selling, renting, investment and everything else you need to know about the Berlin real estate market.

Selling real estate in Berlin: house, apartment and land
As an international location, Berlin is an attractive place to live for people from all over the world. While the district of Wilmersdorf in Charlottenburg convinces with its well-kept green spaces, the residential areas of Prenzlauer Berg and Weißensee in Berlin-Pankow inspire with their unbeatable prices and central location. You want to sell your apartment, your apartment building or your property in the world metropolis Berlin? With our free guides and tips on the topics of real estate sales and property valuation, you are well prepared. Back to overview: Selling real estate in Berlin.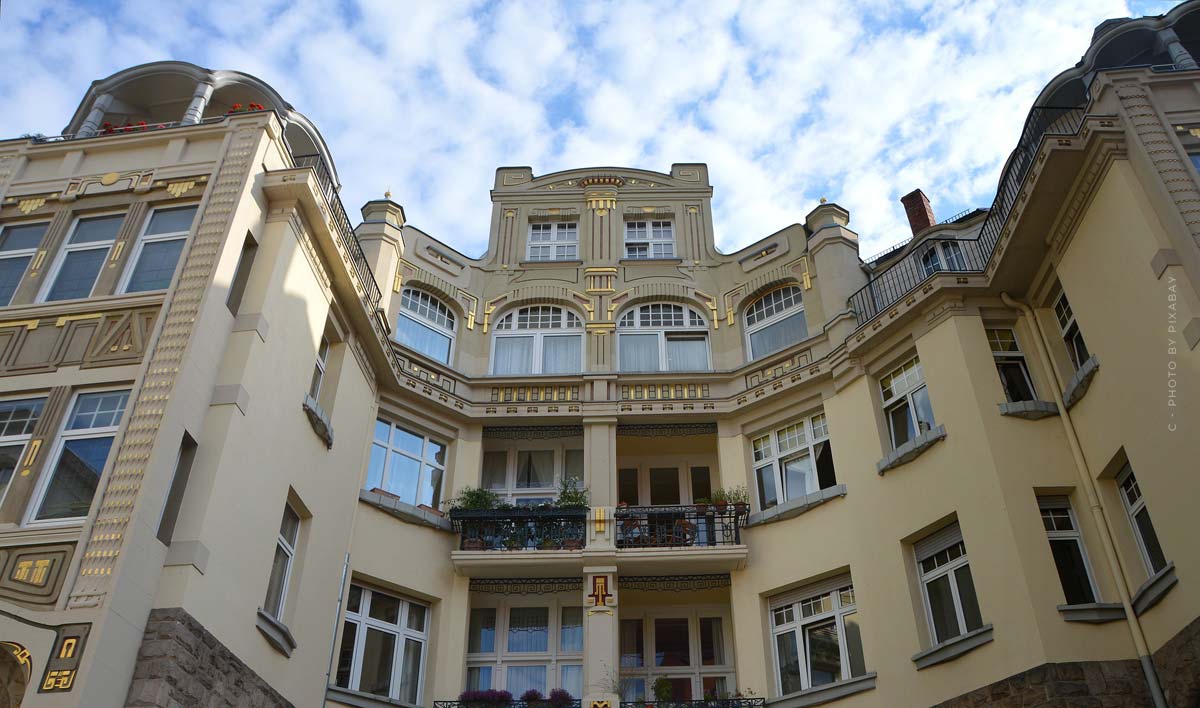 Living in Berlin: Popular residential areas
We present the most beautiful districts of the German capital and tell you where you can buy the best, highest quality and most exclusive properties to set up your new home, or which districts are best suited to invest in a property as an investment. Here we present the most popular residential areas – from upscale Grunewald to charming Schmargendorf and quiet Dahlem to historic Charlottenburg. Back to overview: Living in Berlin.

https://lukinski.com/wp-content/uploads/2019/10/dachterrasse-begrnen-gelnder-mehrfamilienhaus-siedlung-immobilie.jpg
700
1200
Laura
/wp-content/uploads/2023/09/lukinski-real-estates-immobilien-logo.svg
Laura
2019-11-02 14:03:38
2022-04-03 08:28:21
Selling property in Schöneberg (Berlin): Condominiums & apartment building – Guidebook