Realtor & Luxury Properties – Are you looking for an exclusive property? My team and I have specialized in the mediation of luxury real estate. Condominiums for capital investment (keyword asset increase) for parking or for active letting or also for your own private use. Whoever wants to buy or sell a luxury property is also entitled to first-class services during the process and after the transaction. We offer you a comprehensive concept that takes care of everything completely. Lukinski – your luxury realtors.
Properties for rent, as capital investment and for own use
Real estate is an excellent capital investment. This also answers the question, is real estate a sensible capital investment? Yes. Ultimately, real estate not only serves to increase one's own assets in the short term, but is also extremely attractive in terms of retirement planning.
Realtor: Stephan M. Czaja
New York: +1 646 547 1187
London:  +44 20 3475 9225
Berlin: +49 30 398 204 207
E-Mail: office@lukinski.com
Risk comparison: real estate, art, share & Co.
Real estate is a relatively safe business, because you are always "used to". However, real estate does not have to be rented out, it can also experience excellent value appreciation when parked. In metropolises like Berlin, London, Dubai or New York land is often bought without being built on. The increase in square metre prices is so extreme that the vacancy alone generates a large return, through pure capital expenditure.
Real estate has the further advantage. Compared to other investment opportunities such as art or shares, they are much less speculative. The default risk is correspondingly lower.
Sustainable investment: living, renting and trading
In terms of real estate speculation, we are mainly focused on short-term profits in the period of 2-5 years. But real estate can do much more. Also investors with a long-term perspective can invest here.
Thus capital investments in real estate are suitable thus not only short term profit increase, but naturally also for lasting Investments – we regard cities such as Munich or New York give it, despite short term bubbles, on the average on a long-term basis always profits.
Starting with a small condominium, through your own house to a fully rented apartment building. The possibilities of earning money with real estate are numerous and diverse.
Luxury real estate agent
What does a luxury real estate agent do? What are the core areas, but also goals and differences to the "normal" real estate agent?
As a Luxury Real Estate Agent, one pursues a much more intensive, comprehensive and binding cooperation
Security and success in buying or selling
For our buyers, one thing usually matters first: location
Location is everything. No matter if Berlin, Hamburg, London, Dubai or even New York and Los Angeles. But for buyers of luxury properties, it is not only a first-class location that counts, but of course also factors such as the building fabric, architecture and design, as well as the interior design and fittings of the property.
Individuality and personality of the buyer play a major role. This is already taken into account in the research of new buildings for capital investment but also for own use.
Quality and quantity: network
The biggest advantage for you as a buyer or seller: The network of the broker. Because when it comes to profit, the quality and number of the broker's contacts is what counts most.
What does such a network look like? The network ranges from real estate agents to property developers to secret tricks. After all, luxury properties in particular are often not traded in public spaces. This means that they will not appear on any of the usual real estate platforms.
You need a good luxury broker!
2+ million – Did you know that our websites reach over 2 million people a year? Currently there are 190,000 people a month
We reach over 2 million people a year – without external real estate portals. That makes us unique worldwide.
In particular through our work with celebrities, sports stars, models, but also people from business and politics, we offer as luxury real estate agents not only expertise, but above all anonymity.
Luxury specialization – avoid mistakes
If you want to buy a high-quality property and at the same time avoid mistakes when buying property, you should always rely on the expertise and experience of a real estate agent specialising in luxury and high-quality, exclusively traded properties.
Particularly in the case of new construction and conversion of properties, there are always more or less calculable risks. The higher the purchase price of a property, the higher the risk of making wrong decisions in the process. Mistakes that then do not cost thousands of euros, but sums that can quickly run into six figures.
Mistakes that are avoidable! Especially the experience of a real estate agent is extremely helpful. Not only in the valuation of real estate but of course also in the later negotiations, buying prices as well as the purchase contract and notary.
Foreign real estate
If you want to buy a property abroad, e.g. in the USA or Dubai, you will face a very special challenge. Legal regulations for buying and selling but also certain conditions for the purchase, especially in the USA.
Further it goes with taxes and duties. Of course you need experienced partners to avoid cost traps. It is not only a matter of paying too much, of course tax tips in the respective country are also valuable for buyers.
With our help and our partners, you will find attractive investment properties in many of the world's metropolises, where our network of contacts exists. These include major American cities such as Los Angeles, New York and Miami, but also new trends and hotspots such as Dubai.
Privacy and security
Anyone who wants to invest in exclusive luxury real estate does not only expect high-quality materials, the best building fabric and of course an excellent location of the property. For many people, privacy and security are the most important factors. Starting with their own fleet of vehicles, from Bentley and Ferrari to private, untroubled life, protected from cameras.
Especially prominent people from public life seek seclusion. There are many tricks that are used by building owners. From mirrored facades to fog systems, for terraces and properties. In Los Angeles, for example, many such fog systems are used. Unlike in Germany, you spend a lot of time outside in warm Los Angeles. At the same time the city is teeming with unpleasant paparazzis, so parties are quickly exploited to take unwanted, private photos. Fog systems block the view, so that the privacy of the guests is preserved. But for almost everyone it is important to accommodate their own car safely and comfortably. Many even have a glass garage built right next to the living room.
So when it comes to security and privacy, there is a lot of creativity in real estate.
Real estate agent tasks
Unlike real estate agents in the normal, standard segment of apartments and houses, real estate agents in the luxury segment are no longer "only" about the mediation.
As a luxury real estate agent you are a partner, after all it is not only about 1.000 € rent per month as with 99% of the usual mediations. Accordingly, the tasks of the real estate agent are much more intensive, individual and all-encompassing. Because here it is no longer just about building substance, but about a deep understanding of the individual wishes of the client, it is about design, style, building materials, furnishing but in such a way around a value analysis with forecast and development, tax tips and much more.
Qualified real estate agents will advise you on all your questions regarding real estate, as all real estate agents do
Advice on contractual aspects, legal problems but also purchase contract, notary & Co.
Marketing of real estate through digital and analogue distribution channels
Luxury brokers have an international network (often through other entrepreneurial activities, wider spectrum)
Security and purchase or sales success, especially in real estate law and local tax regulations
Exclusive real estate offer, often not online but only available internally
Real estate scouting of new properties
Risk minimization and personal support in the purchase process
The first step is always a conversation. Whether on the phone or in person for a short business dinner. The individual wishes and needs can best be defined in a personal conversation. From this, clear goals can be set, which are then achieved through research and negotiations.
The tasks of an estate agent are extremely diverse and differ depending on whether he or she is acting for the buyer or seller. Roughly speaking, the tasks of an estate agent for exclusive houses and condominiums can be summarized as follows:
Organisational management
Procurement of all documents and records relating to the property as well as their processing and storage
Qualification of potential buyers (seller) or objects (buyer) for the pre-selection, an extremely time-saving aspect for you
Marketing (for salesmen)
Negotiation, settlement and credit rating
Negotiations with various interested parties or owners
Check of the buyer's creditworthiness and tips for your creditworthiness as a buyer
Preparation of the purchase contract in cooperation with the notary's office
Attendance at the notarisation
Turnkey and smooth handover of the property
Support even after the conclusion of the purchase contract, for example as property manager for your future tenants
Example objects: Luxury real estate
Germany
Hamburg
Luxury brokers for HafenCity, Alstadt and the entire city area from Wandsbek and Eppendorf to Eimsbüttel and Altona. We will find your dream property, even if it takes a little time, because Hamburg is overheated! Good contacts are therefore the A&O for condominiums for sale and houses with stable value appreciation. Hamburg is the only metropolis in Germany that offers a harbour feeling. Thousands of containers reach the city every day via the port facilities. That is why so many people are attracted to Hamburg. Not only is there a flourishing Hanseatic economy, Hamburg is also home to the major media houses, advertising agencies and, of course, a correspondingly large number of real estate agents.
Berlin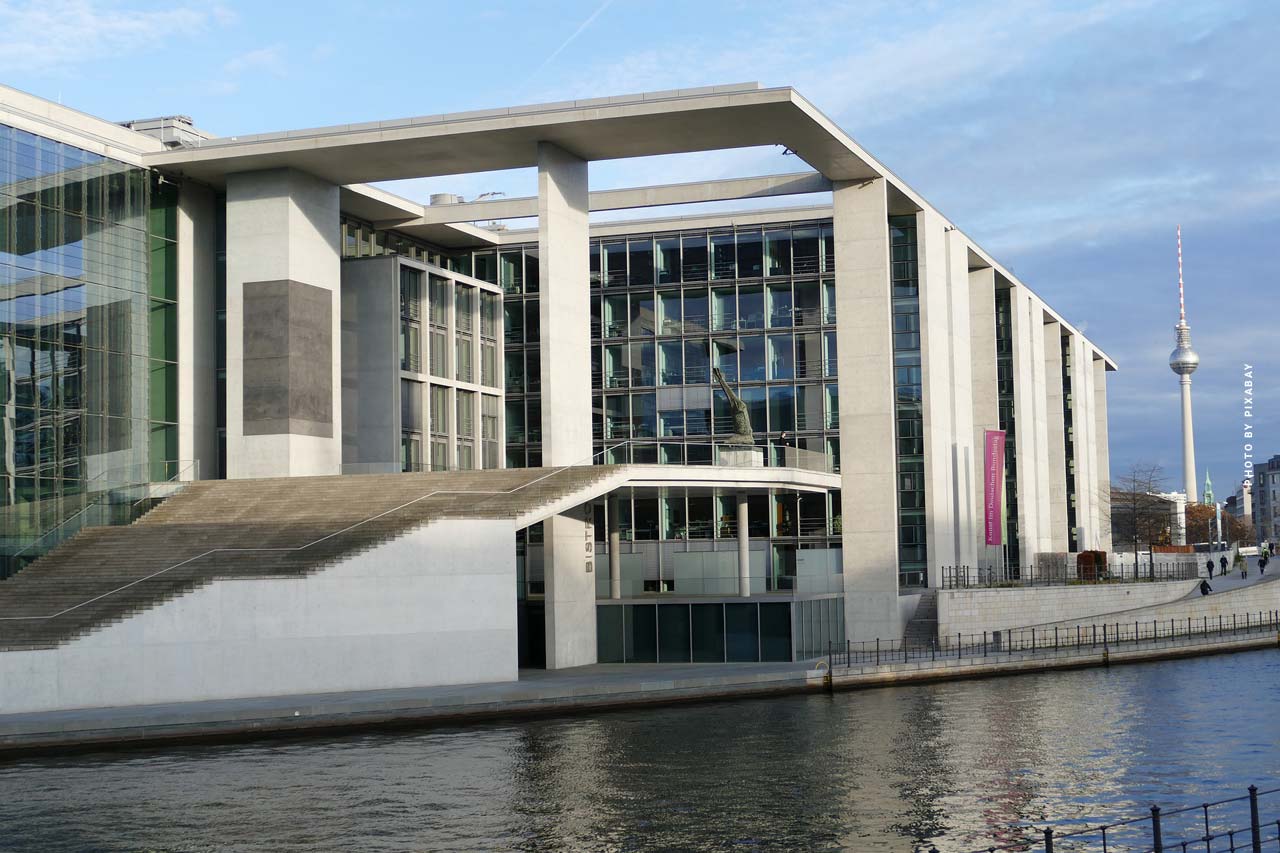 The situation is so explosive that the senate is now introducing legislation to cap rents. Condominiums as capital investment, for rent or for private use: Berlin is, next to Hamburg, the city for investments in the real estate sector. From 50-120 sqm condominiums to city villas with up to 2,100 sqm of land. We track down for you the properties that offer the greatest returns and the greatest possible luxury and comfort.
Cologne
Brokers Cologne – Cologne stands like no other city in Germany for media, TV and press. This is why the metropolis on the Rhine is constantly growing. Südstadt, Altstadt, Ringe, Ehrenfeld or Sülz, where is the best place to live? Anyone moving to Cologne or looking for property of stable value needs a good consultant.
Düsseldorf
Brokers Düsseldorf – Düsseldorf stands for luxury, shopping and an internationally positioned local economy. High fashion companies have their headquarters here, but also the state government of NRW. Accordingly, the city on the Rhine is attractive for investors. Whoever crosses the bridges of Düsseldorf for the first time, quickly falls in love with the city. However, there are considerable differences in the increase in value.
Frankfurt am Main
Real Estate Agents Frankfurt – Buying luxury real estate in Frankfurt am Main requires local knowledge of the Rhine-Main area and an agent who knows his trade. Because not only the city of Frankfurt is interesting as an investment property, but also suburbs and the surrounding area, from Darmstadt to Mainz.
USA
Realtor USA – Buying luxury real estate in USA requires local market knowledge. Especially in times of low interest rates it is worthwhile to invest in a good property, whether in New York, Los Angeles, Miami or even cities like Chicago.
New York
Manhatten, Upper East Side, Midtown & Co. Buying luxury real estate in New York requires local market knowledge. As a unique metropolis, New York City offers the flair that millions of people are looking for. In New York, history is written every day, high politics, world stars and media. Especially in times of low interest rates it is worthwhile to invest in a good property, whether in New York, Los Angeles, Miami or even cities like Chicago. From the small 50-80 sqm condominium to the spacious private property with up to 1,800 sqm of land. We track down for you the properties that offer the greatest return and the greatest possible luxury and comfort.
Los Angeles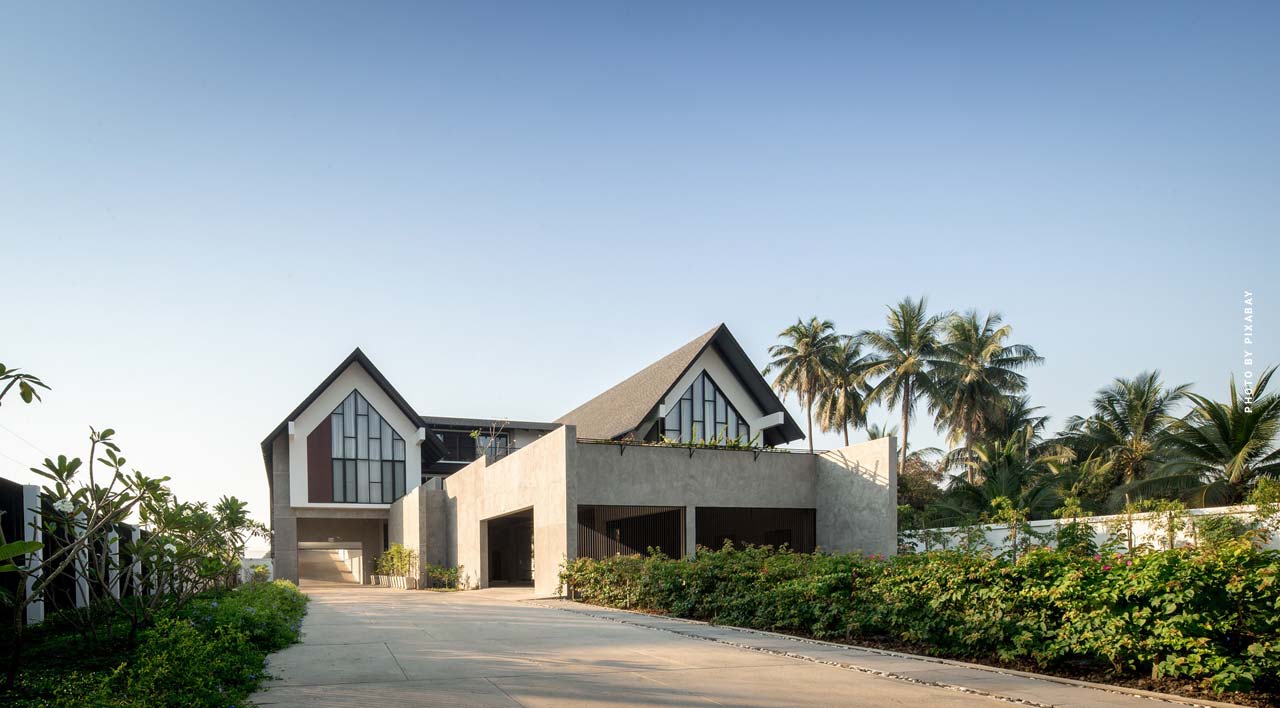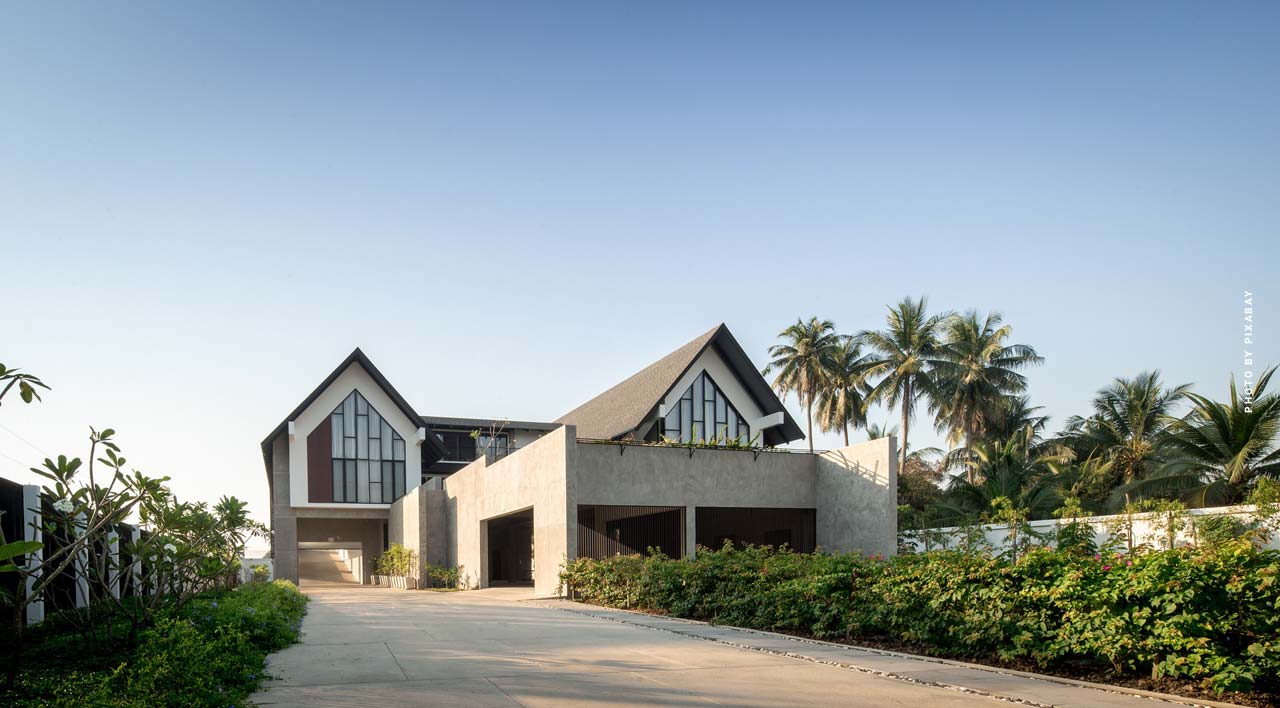 Los Angeles: If you live here, you can expect a first-class location under the most famous sign in the world: Hollywood. High-quality furnishings, exclusive materials and luxury in the bathroom, kitchen, bedroom and living room. In LA you will find your dream property under guarantee. We will track down for you the properties that offer the greatest returns and the greatest possible luxury and comfort. Los Angeles, as a metropolis, offers the lifestyle that thousands of new LA residents seek each year. The housing market is therefore highly competitive, especially in the most popular districts such as Hollywood Hills, Beverly Hills and of course downtown, right in the heart of the city.
Miami
Real Estate Agent Miami – You want to buy a luxury property in Miami? If you wish, we can show you exclusive properties as an investment or for private, personal use. Miami attracts many, it offers lifestyle as well as a busy, international local economy. What are you looking for? Are you looking for a condominium as an investment, do you want to rent a property for rent or do you want to move in yourself? Depending on the objective of your investment, the parameters of the research vary. As an estate agent we give you a clear and deep insight into the local market.
metropolises
London
The search for exclusive properties in London's most popular areas such as Notting Hill, Soho, South Kensington or Westminster is challenging for you as a buyer, from condominiums (ETW) to private estates and city villas. The same applies to the aforementioned parking spaces. Did you know that the most expensive car park in the city has just changed hands for £240,000? A simple parking space, not a car park, right on the street. So you see: London's property market is hot.
Dubai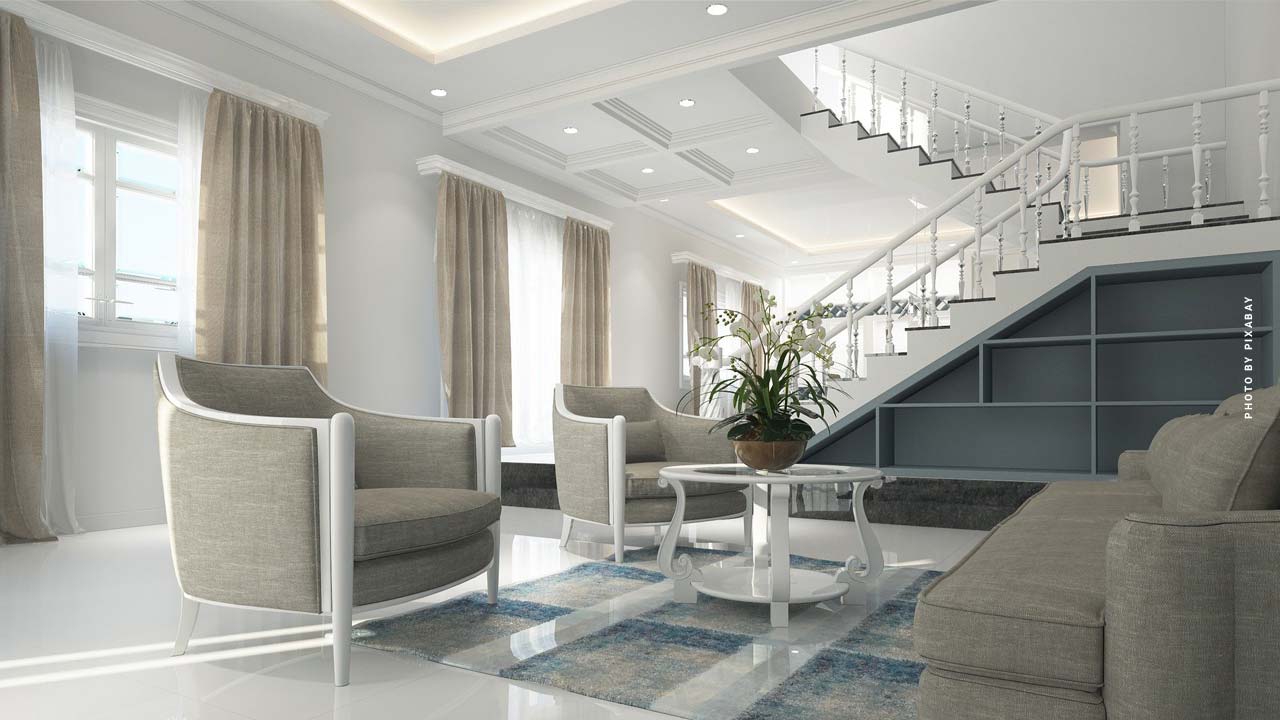 Dubai is the new hotspot for the whole world. The desert state is attracting more and more people to the city. Dubai offers attractive advantages for many. Living in one of the world's metropolises with the best opportunities for one's own career but also education through good universities, whether for one's own children or junior staff for entrepreneurs. Those who live here can expect a first-class location. High-quality equipment in bathroom, kitchen, bedroom and living room, of course never without the most modern air conditioning. Burj Khalifa, Palm Island, The World & Co. We will help you with your property search.
Investment: Tips and explanation
More tips and recommendations? Is real estate worthwhile as a capital investment? What taxes are incurred and are there any tips on how to save taxes? In FIV Magazine we provide answers to many questions on the subject of capital investment. Not only real estate, but also precious metals, art and equity funds are in focus. After all, a good investment portfolio always contains a mix of several elements.
My column in FIV Magazine on the subject of capital investment.
Luxury Realtor: Contacts
My team and I support you in your search for real estate in Berlin. No matter whether as capital investment, for rent or for own use. With good contacts and recommendations, we will find the most interesting investment properties in Berlin central for you. More questions? Call us or write us free of charge:
Realtor: Stephan M. Czaja
Phone USA: +1 646 547 1187
Phone UK:  +44 20 3475 9225
Phone Germany: +49 30 398 204 207
E-Mail: office@lukinski.com